How to make a fondant Gnome topper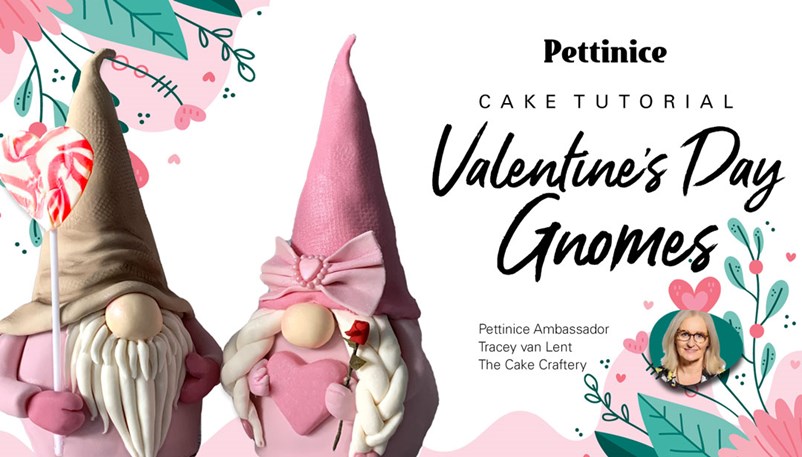 These basic gnomes can be adapted to suit any occasion by changing their clothing colours and accessories. Follow my cute tutorial using Pettinice to create your very own Valentine's Day Gnomes!
These loveable muffin-sized gnomes are modelled on those found in rich Scandinavian folklore. Some believe they protect homesteads and farms and can sometimes be mischievous - but never malicious!
They have a minimalist aesthetic compared to British garden gnomes and are often represented by just a body, a beard, a nose and a hat, often in muted rustic tones or red.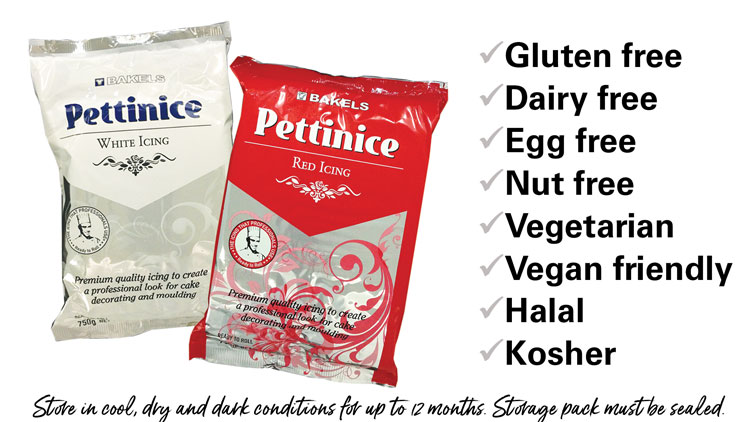 Edibles needed:
Cupcakes baked in large muffin pans (1 per gnome)
White Pettinice 360g
Red (or Pink for Valentines) Pettinice 180g
Brown Pettinice
10g Ivory or peach gel colour for nose
Pinch of tylose powder (optional)
Large ice cream cone (1 per gnome)
Chocolate ganache or Bakers Truffle.
Gold edible paint or dust + rose spirit
Tylose glue or water
A little sieved apricot jam thinned with water to piping gel consistency
Tools and non-edibles needed:
Rolling pin
Small spatula
Dresden tool
Flexi smoother (optional)
2-3cm heart cutter
Glue brush (food safe)
Fine paintbrush (food safe)
Soft pastry brush for the jam
5 cm length of floral wire + green tape (or use spaghetti)
Trimming blade
Small cake card to fit base of cake
Optional:
Small treats and sprinkles to fill cone
Lollipop (1 per male gnome, optional)
Pink and brown dusts and brush
Texture mat of your choice
2g red Pettinice for rose or red dust to colour it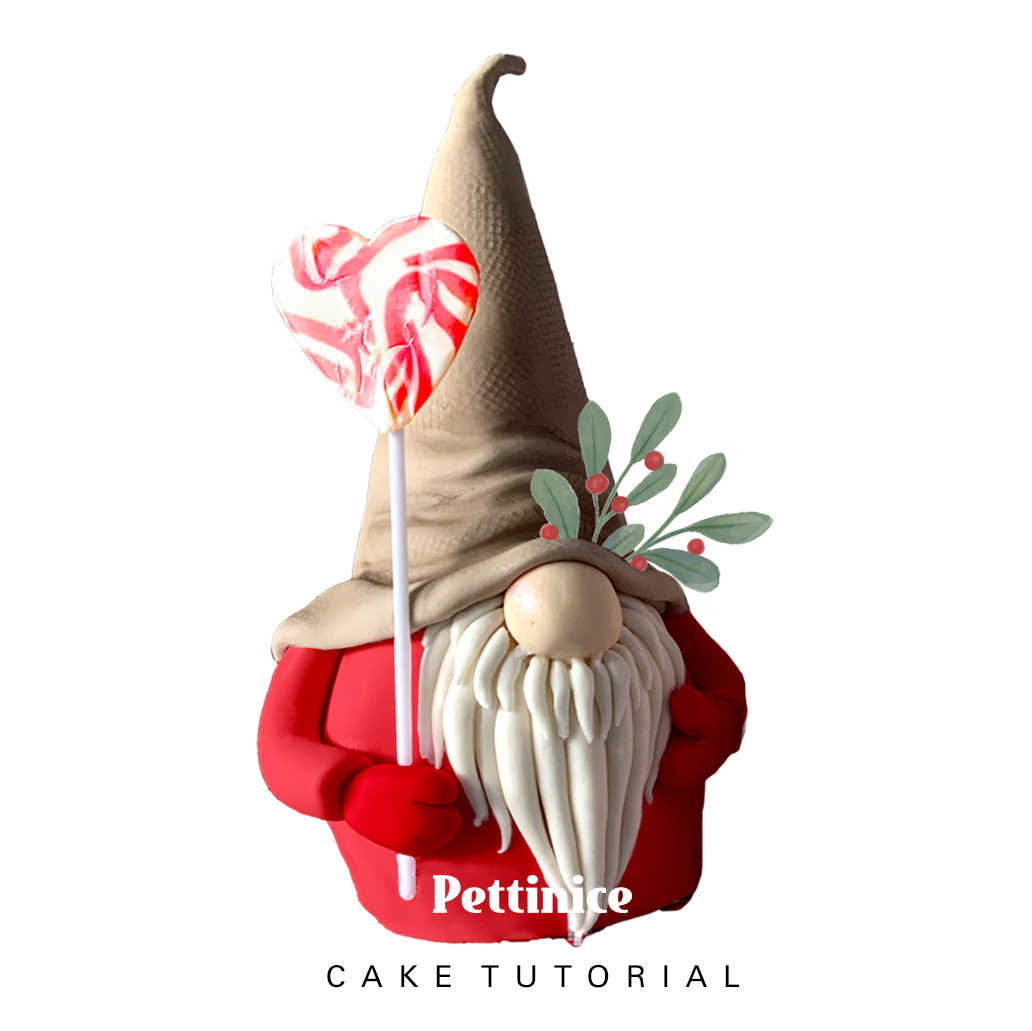 Whilst St. Valentine's Day is not rooted in Scandinavian culture, what could make a cuter gift than these 'his and hers' gnome cakes that are truly in the pink! You can even add small treats inside their hats for someone really special. Make a whole batch of them to share with your loved ones! 
You are probably familiar with Christmas gnomes but have you thought about a Birthday Gnome? Instead of holding a lollipop add a birthday candle and balloons. An Easter Gnome? Add bunny ears and tail. A patriotic gnome? Give them a flag to hold and dress them in matching colours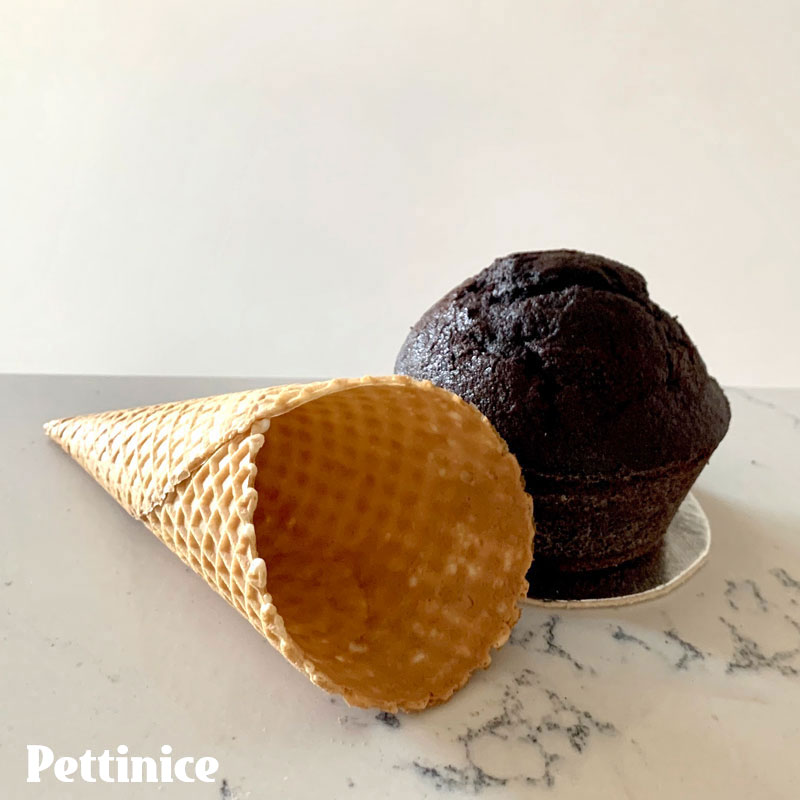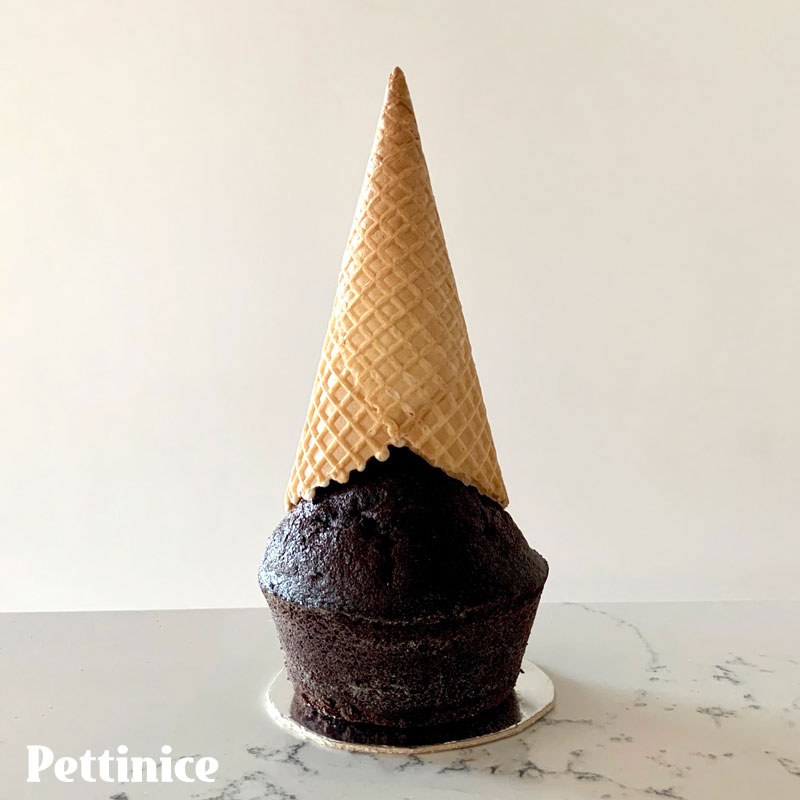 While cakes are cooling prepare your Pettinice colours as follows:

Mix 200 of the white with 50g of the pink to make the light pink. Wrap well.

Mix 100g of the white with 10g brown to make the light brown. Wrap well.

Wrap remaining white and pink Pettinice ready to use.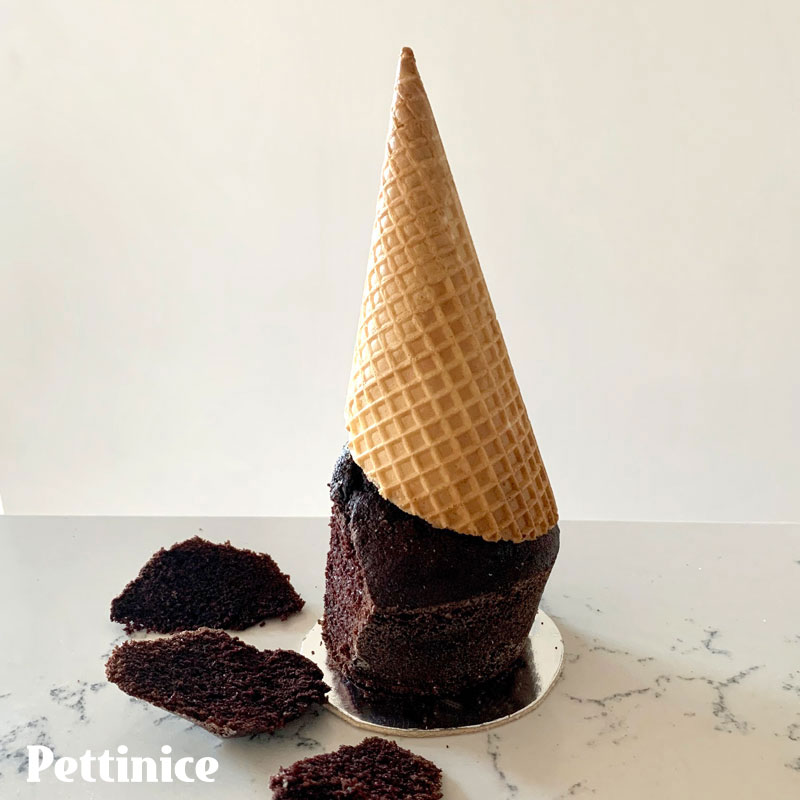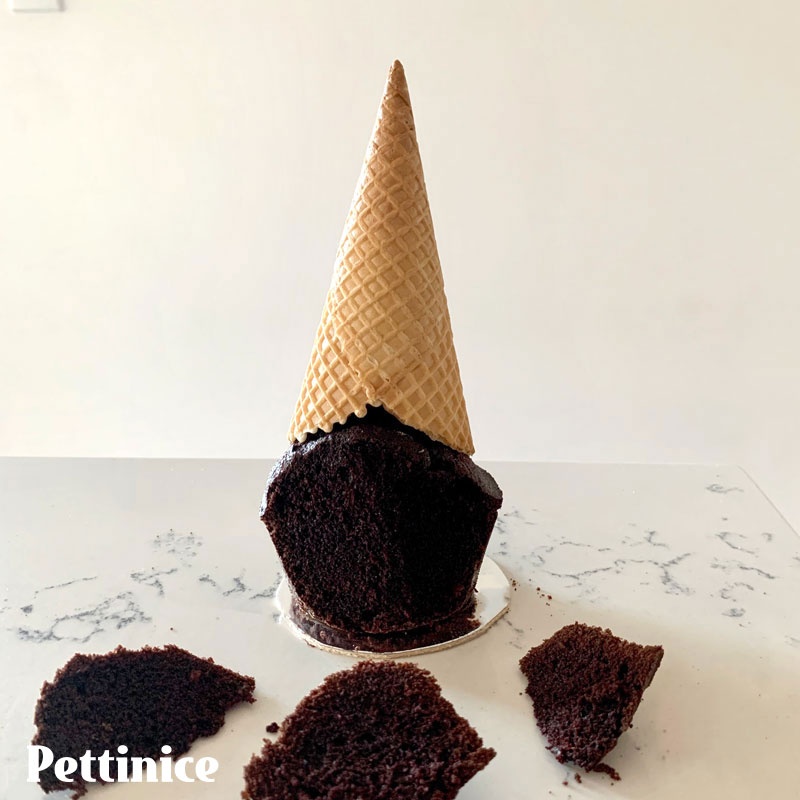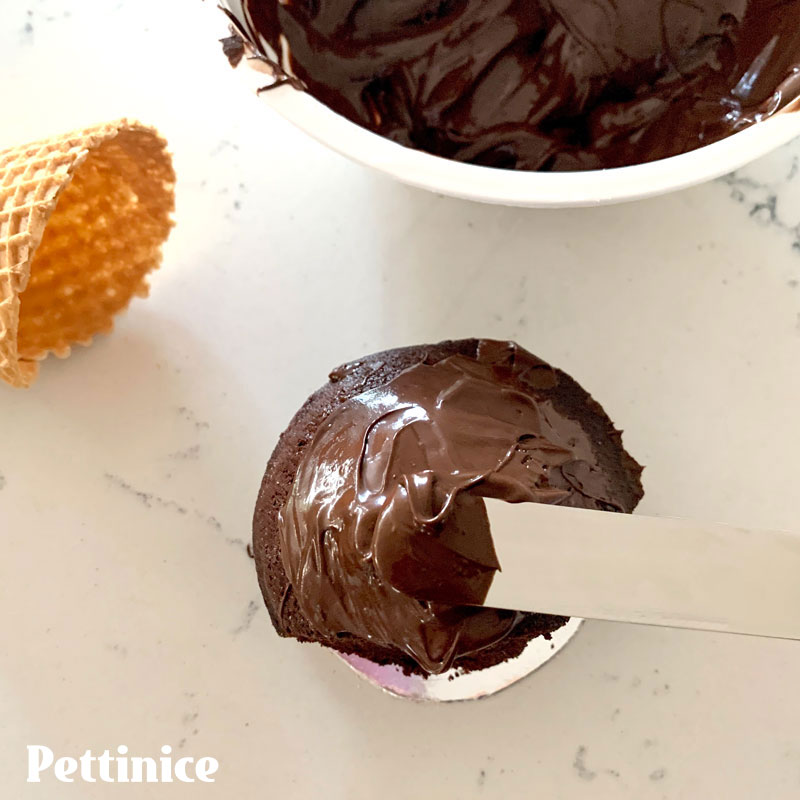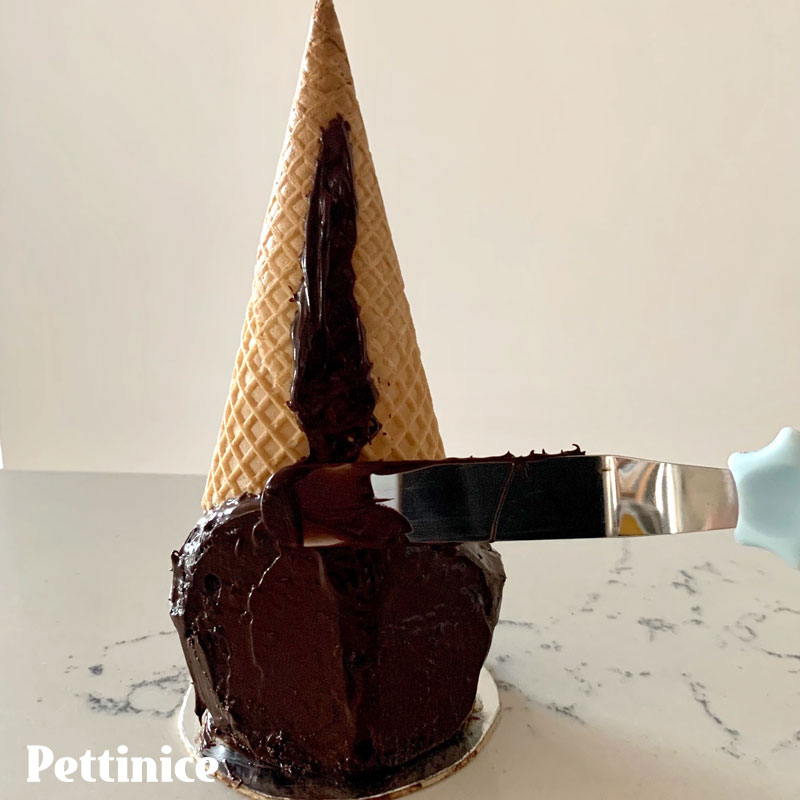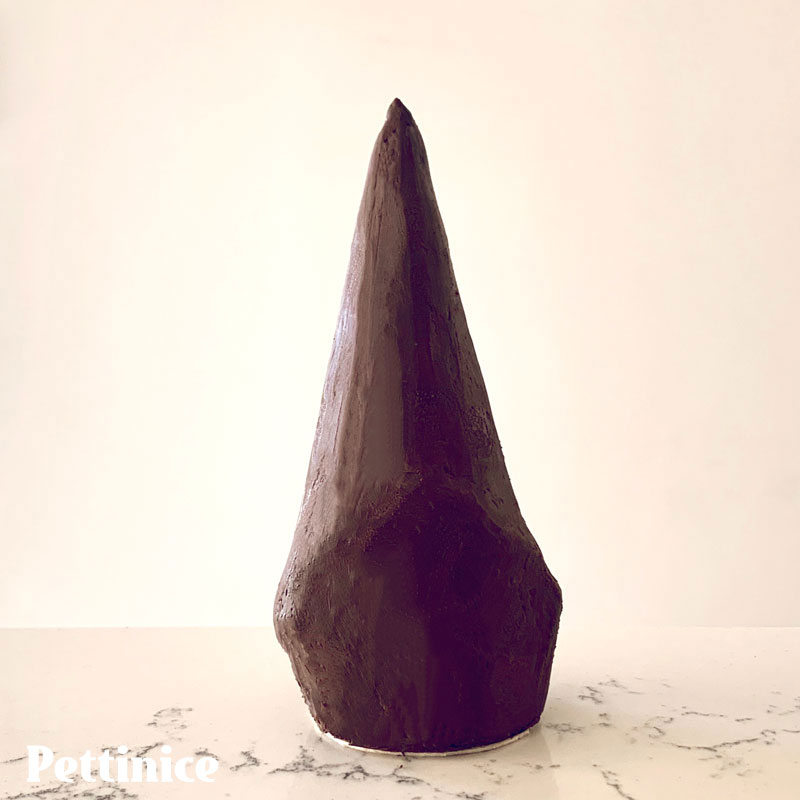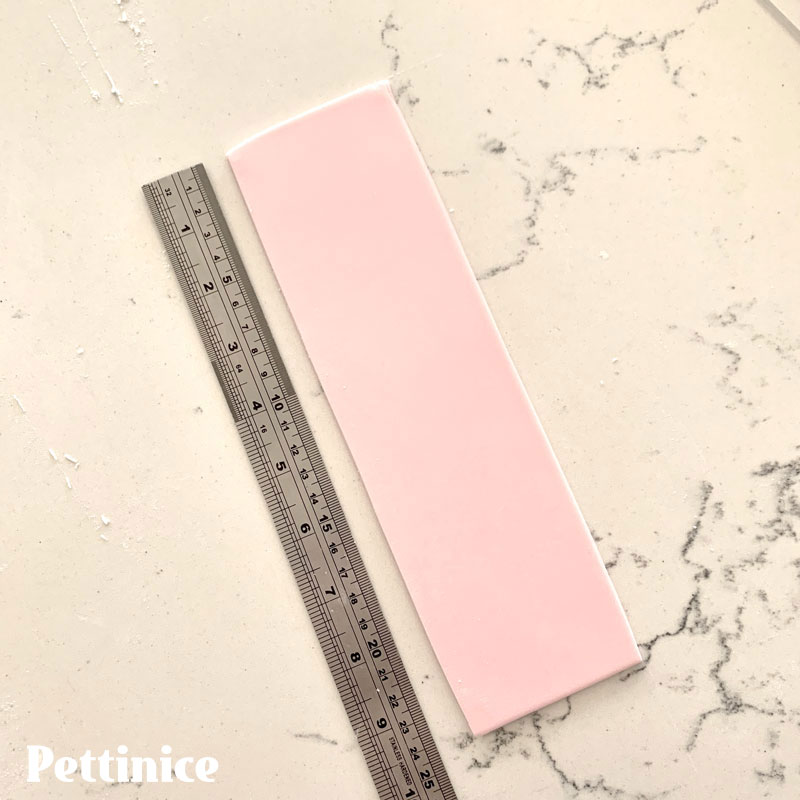 10 &11. Wrap both cakes and bottom portion of cone as shown. If the ganache is slightly tacky or has a little condensation on it the fondant will stick, otherwise brush a thin layer of the seived jam all over the bottom 8cm of the gnome. The join should be at the back i.e. the opposite side to where you carved. Smooth the Pettinice onto the cake, trim away excess at the join, and smooth the join with your hand or a flexible smoother.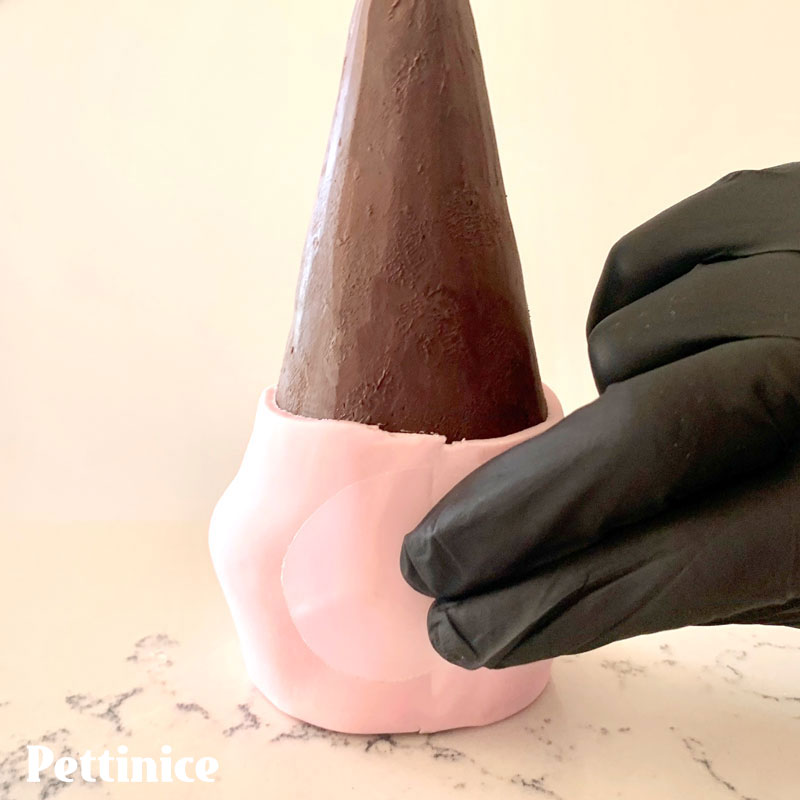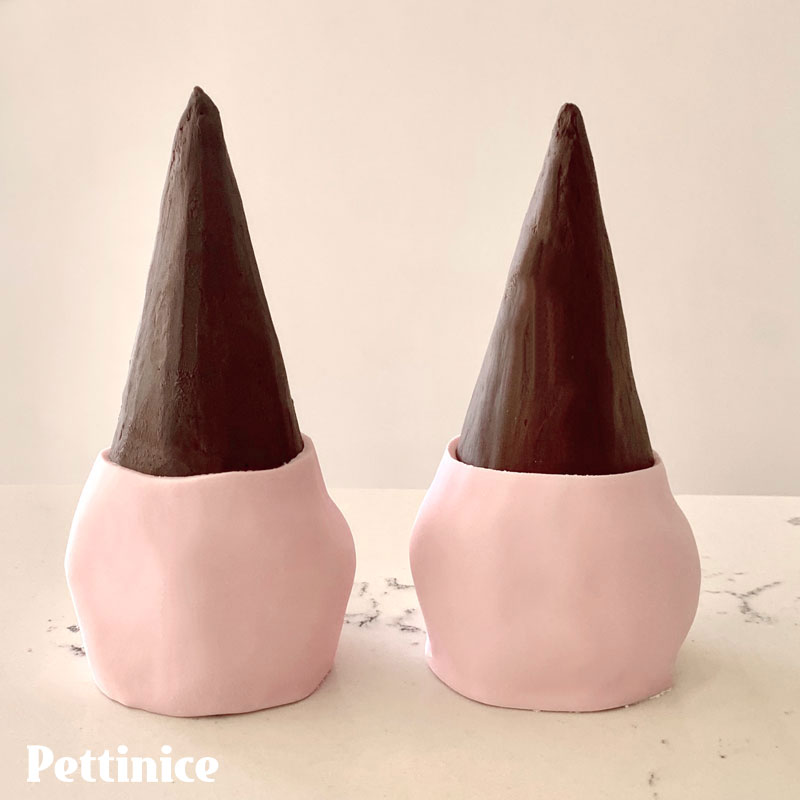 WORKING ON MR. GNOME
The beard
12.With white Pettinice, roll a thin sausage with pointed ends about 6 cm. long.
Place this down the centre of the gnome's face - the carved side. Make progressively shorter lengths, place them on each side of the centre piece, as shown.
Keep the top end of each piece of beard at the top edge of the pink Pettinice. Trim the top if necessary.
You can be really creative here if you like. Make the beard curly or wild and bushy or just straight up and down. (I added some shorter lengths later but I think I prefer it just like this photo.)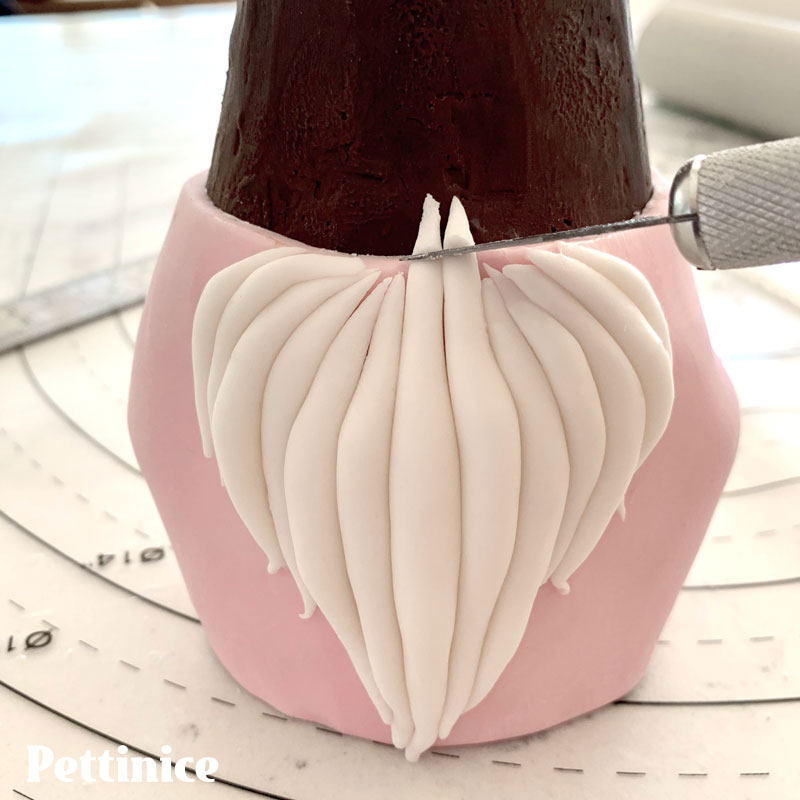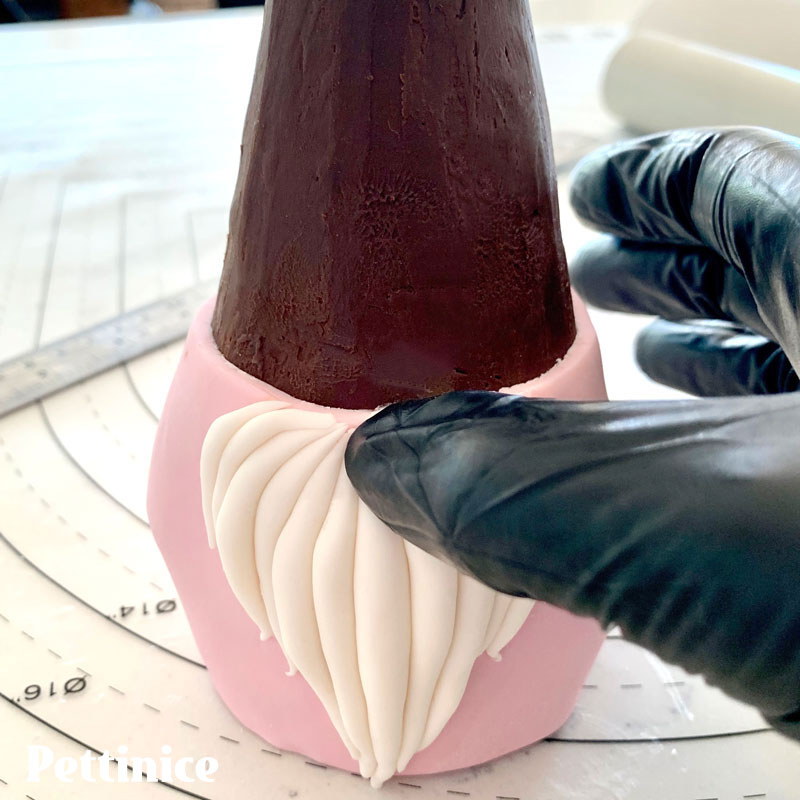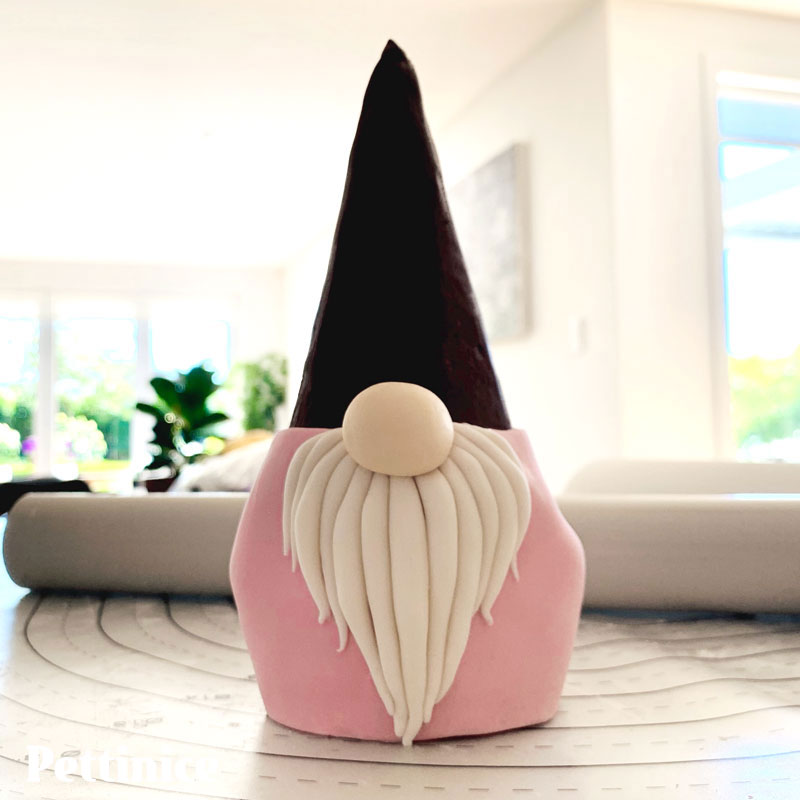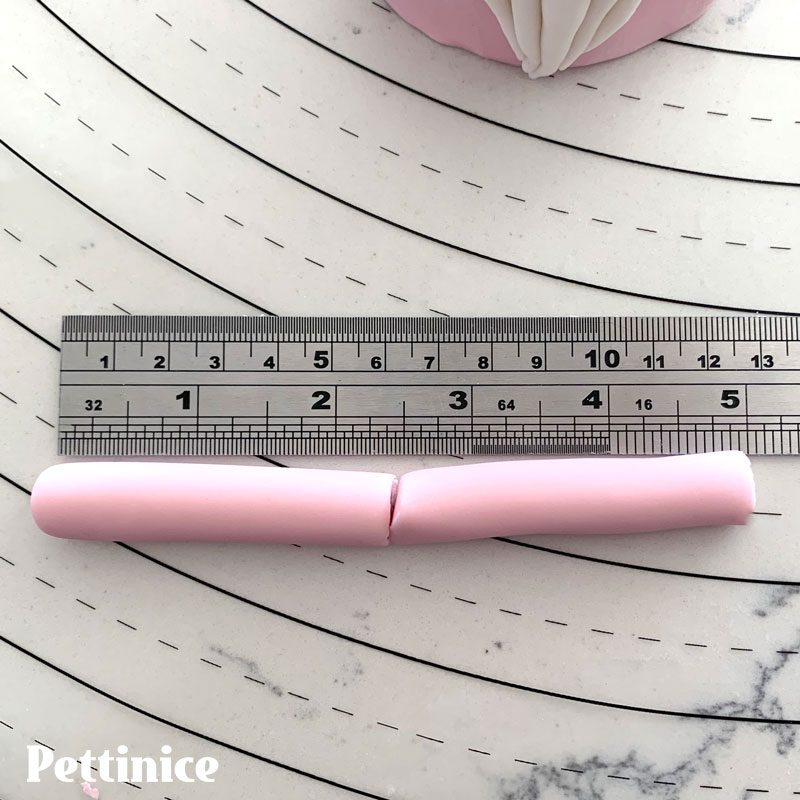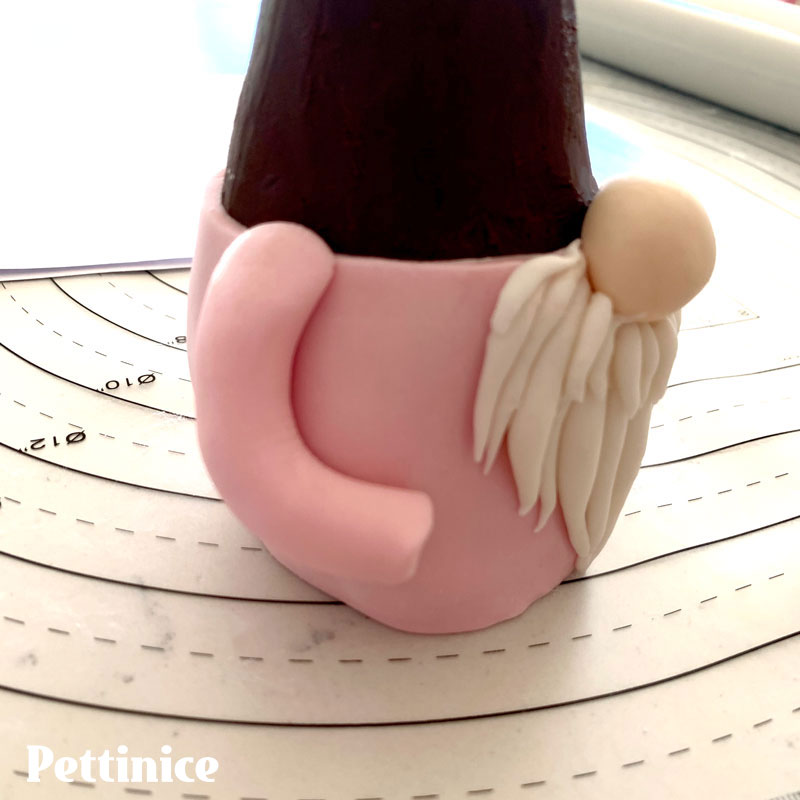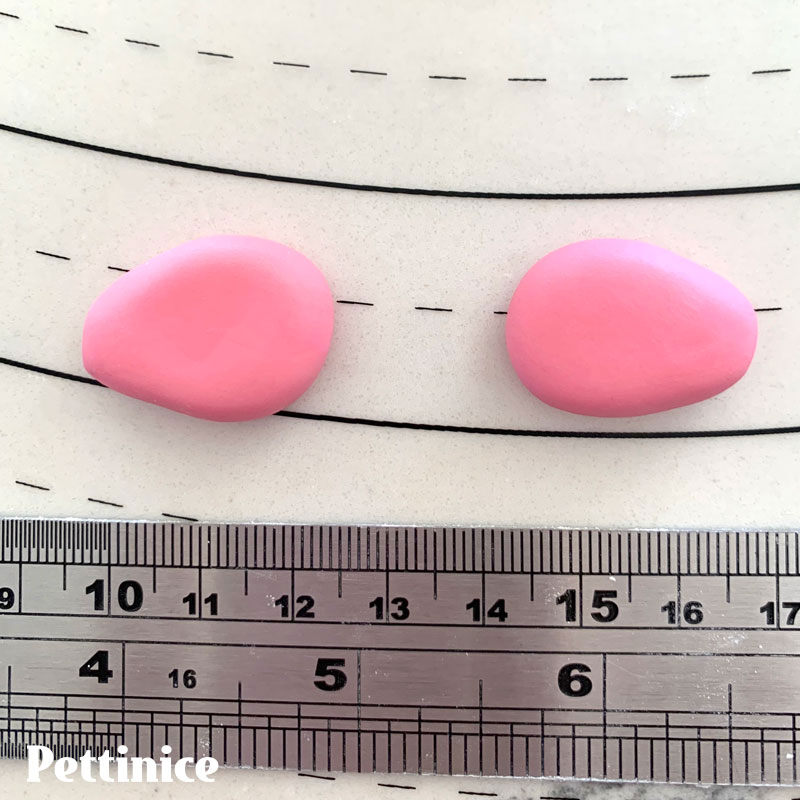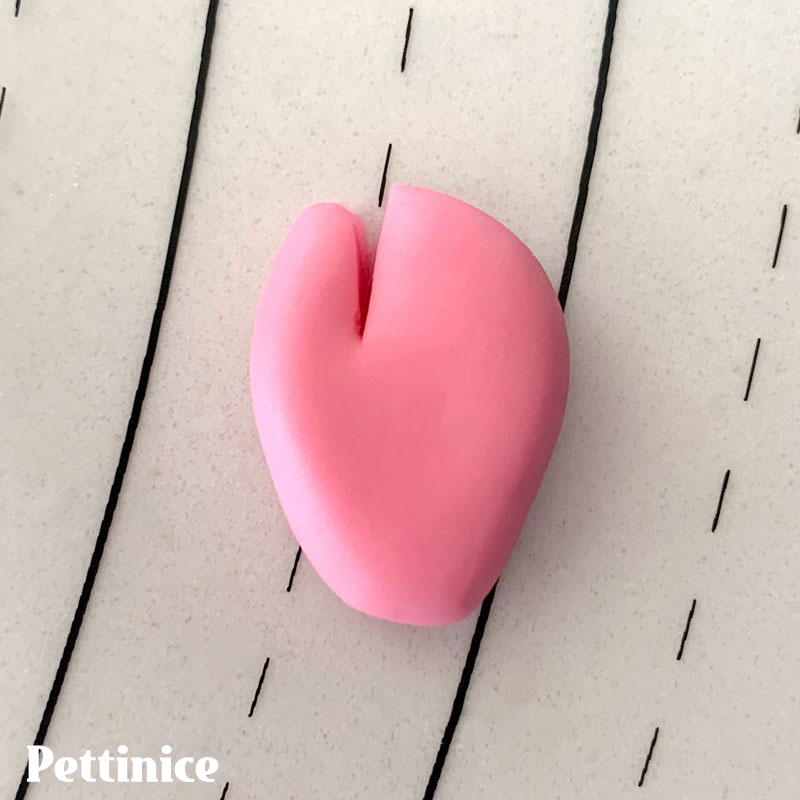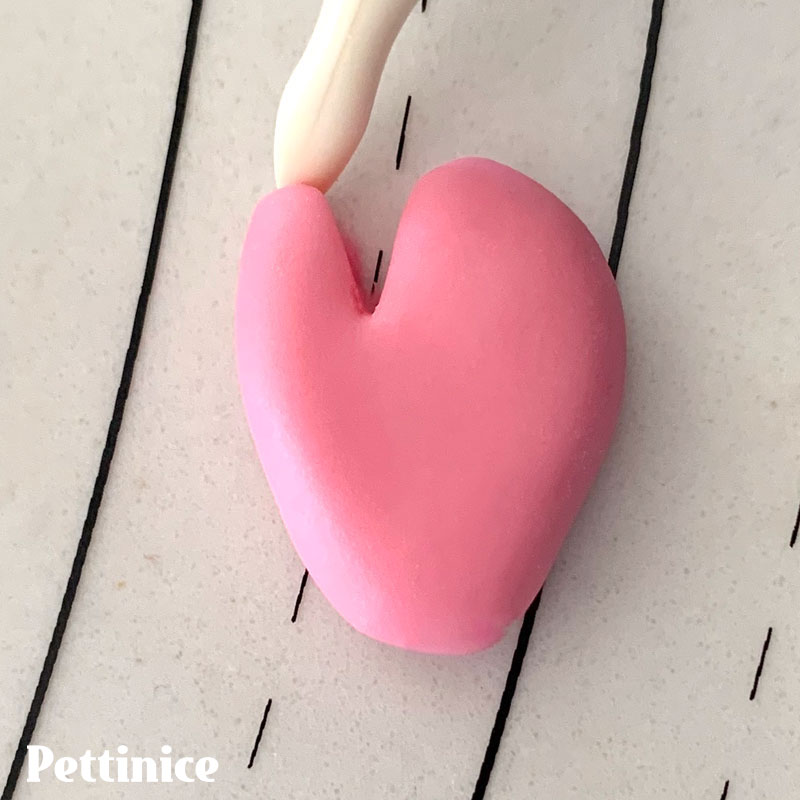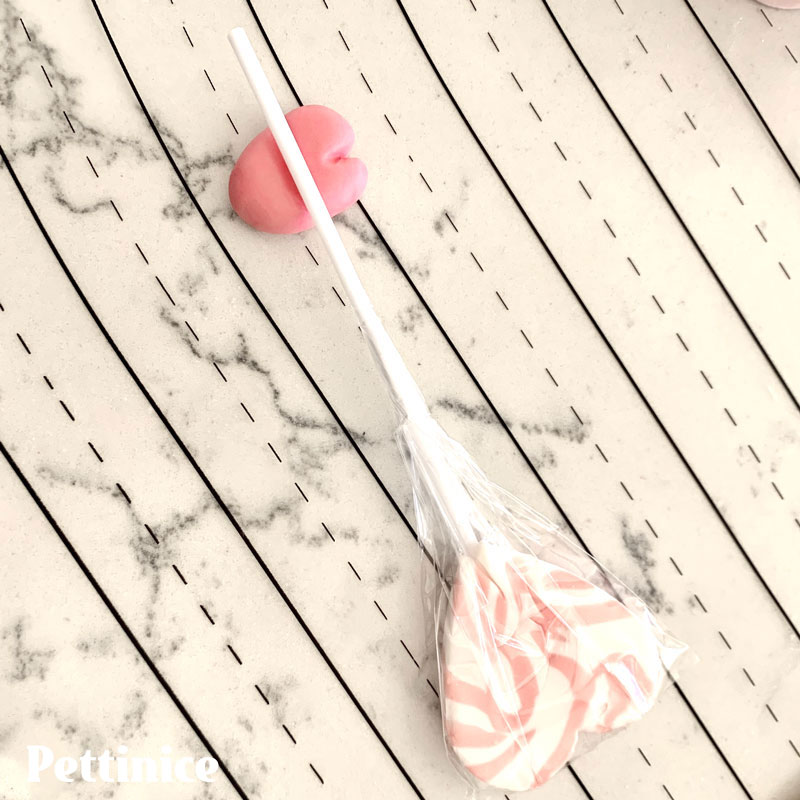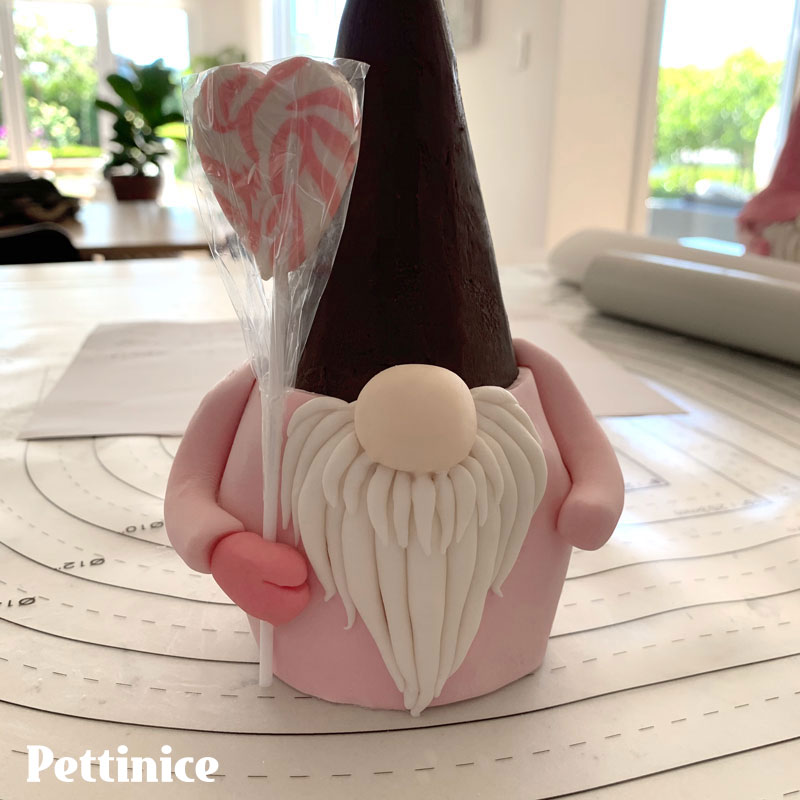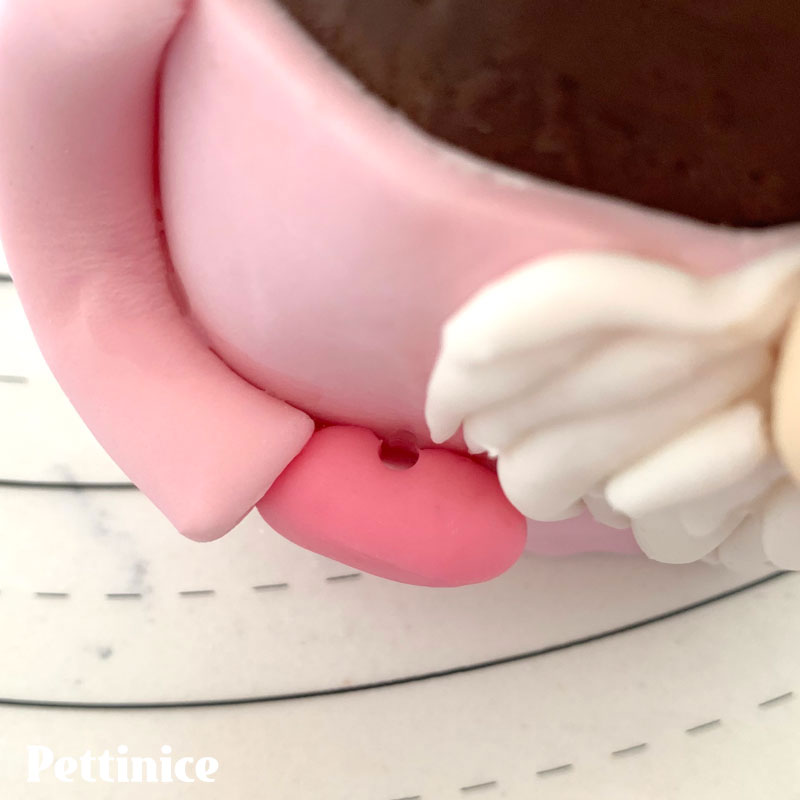 Mrs. Gnome
The basic gnomes can be adapted to suit any occasion by changing their clothing colours and accessories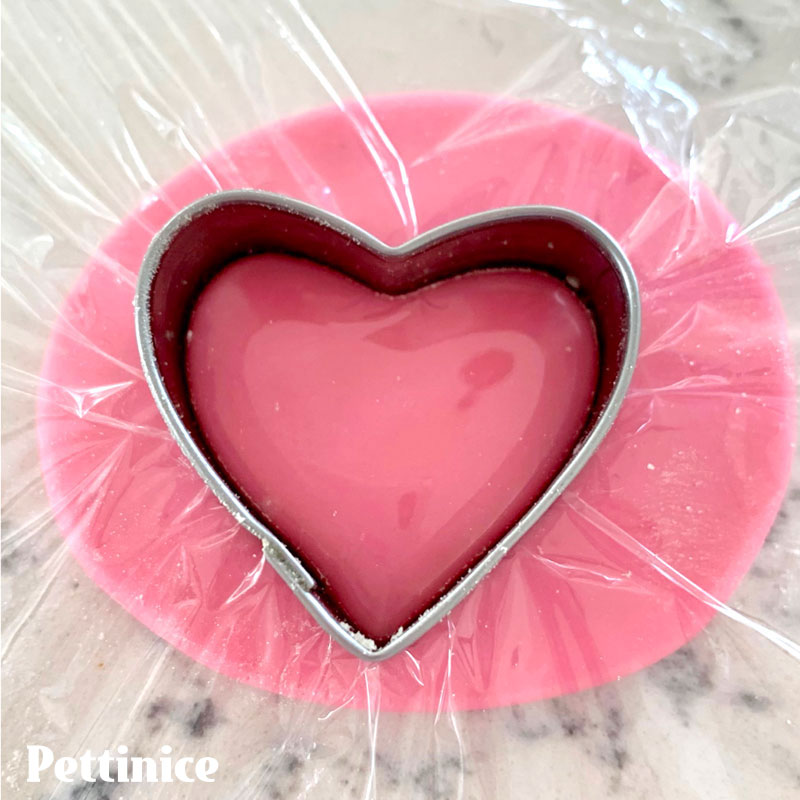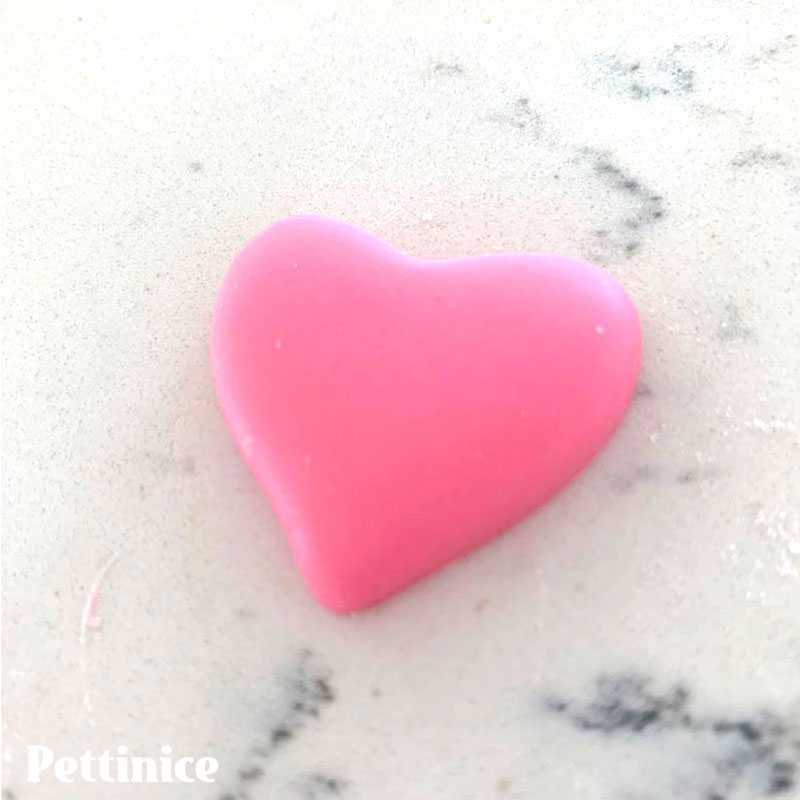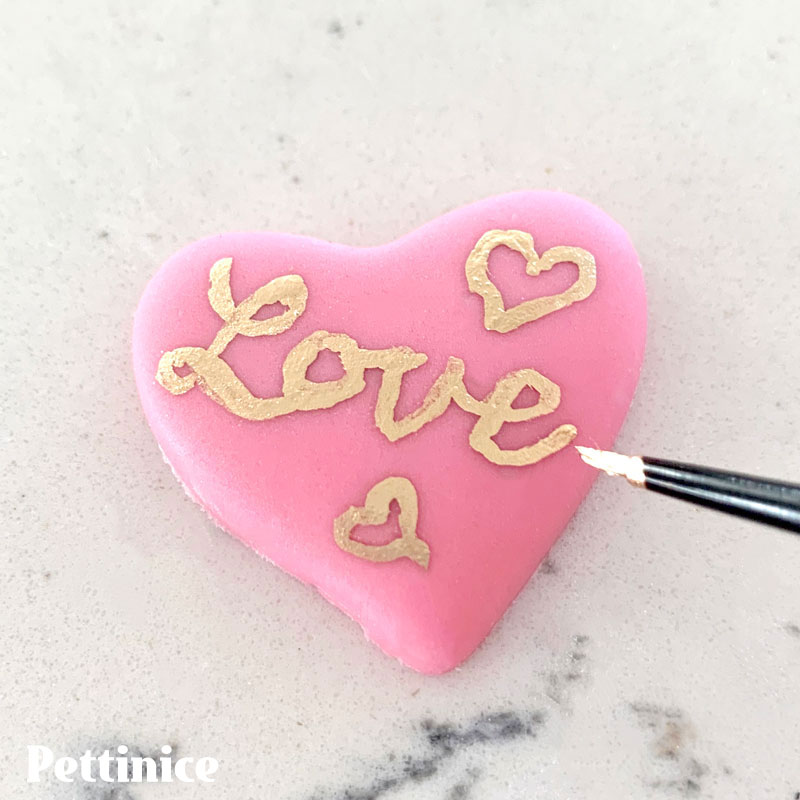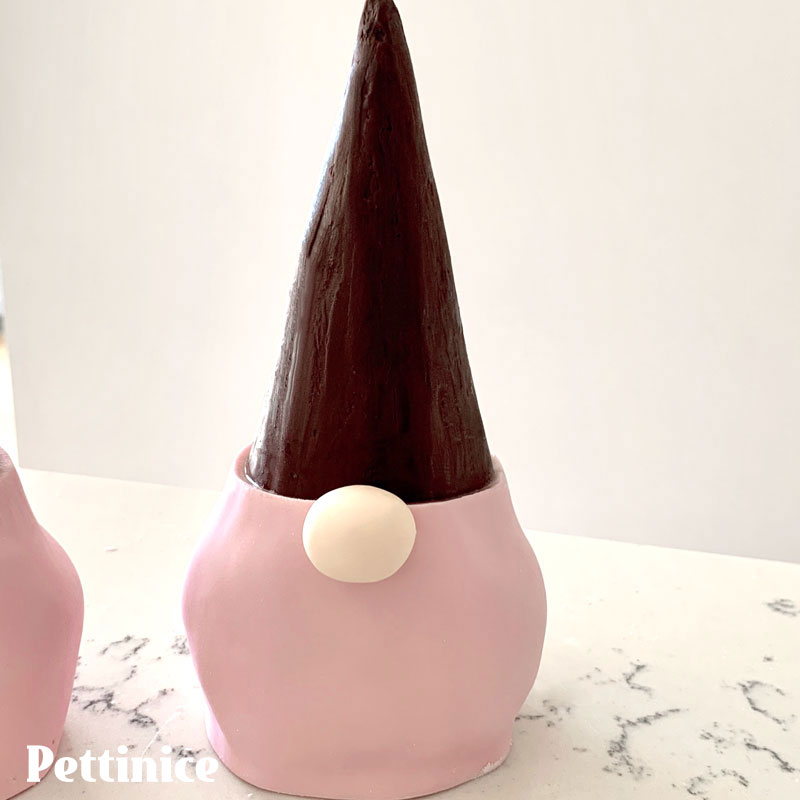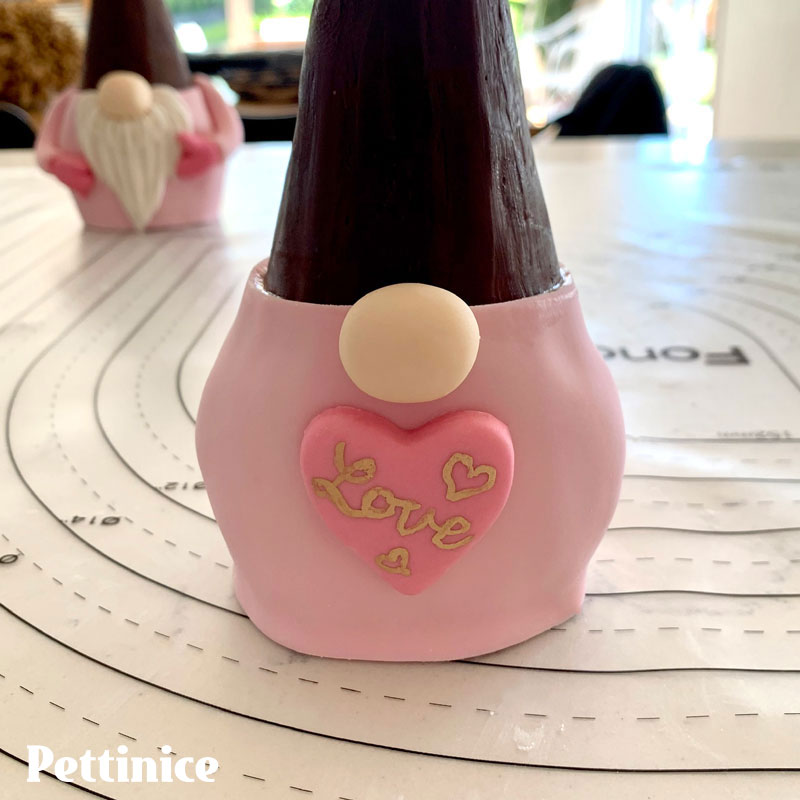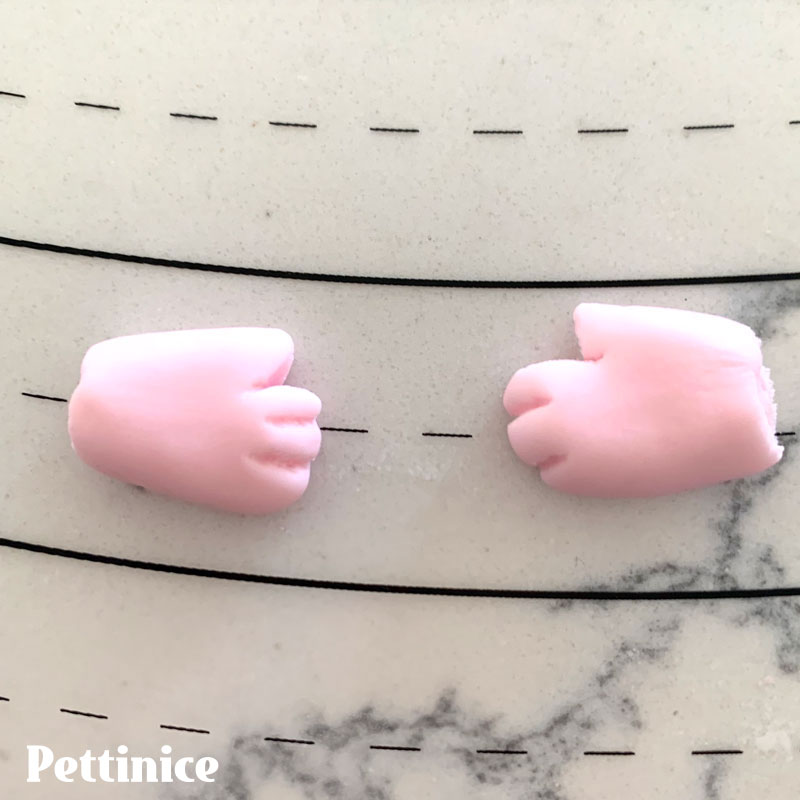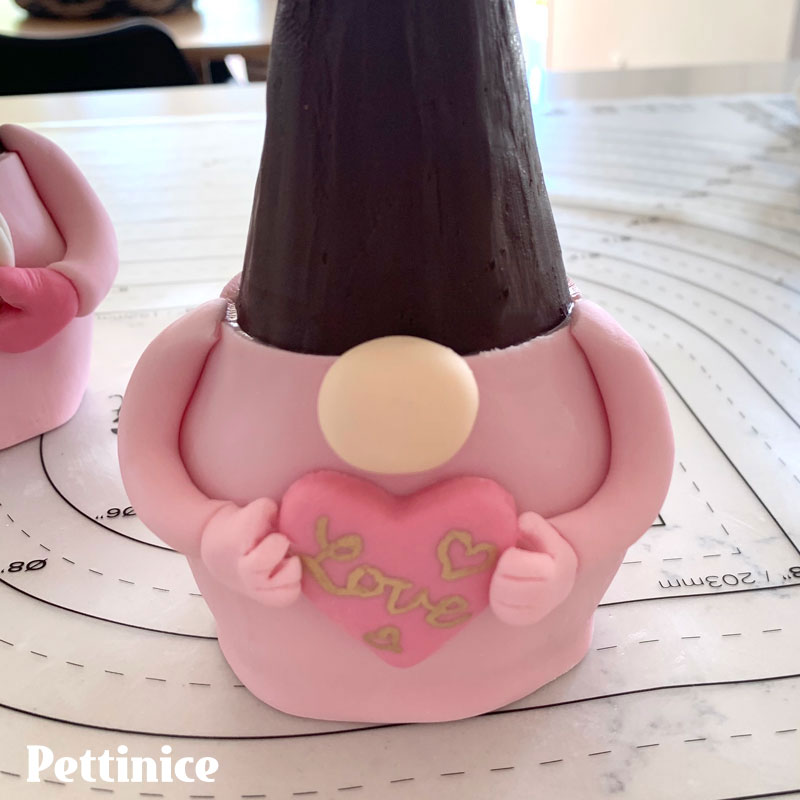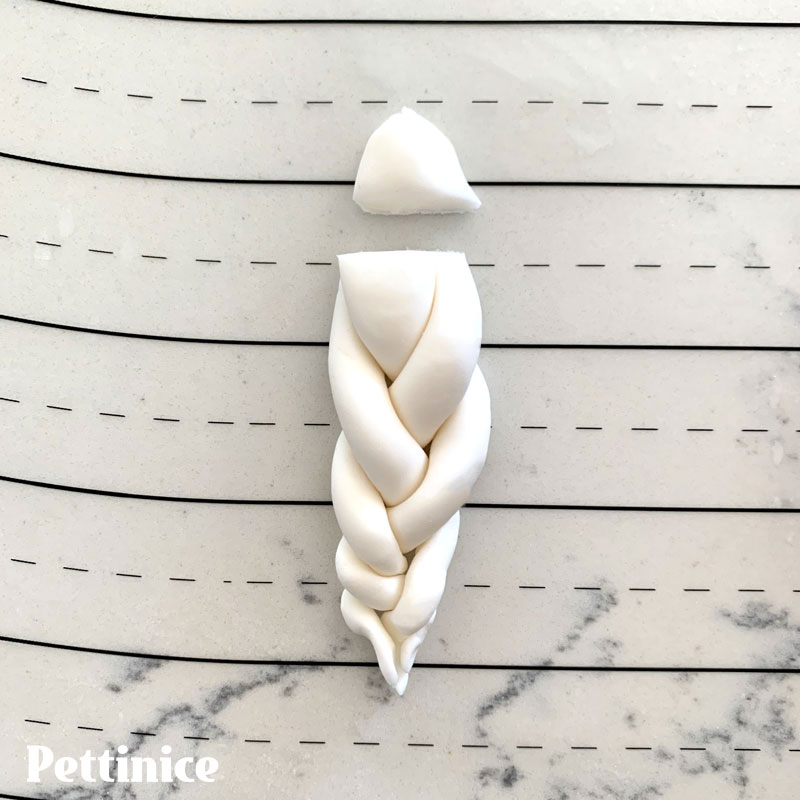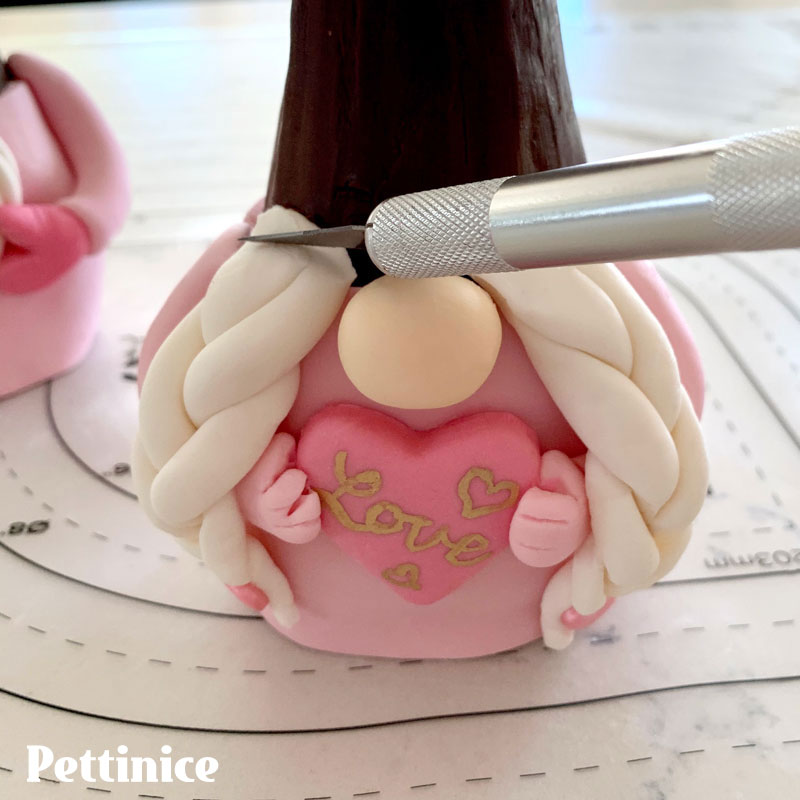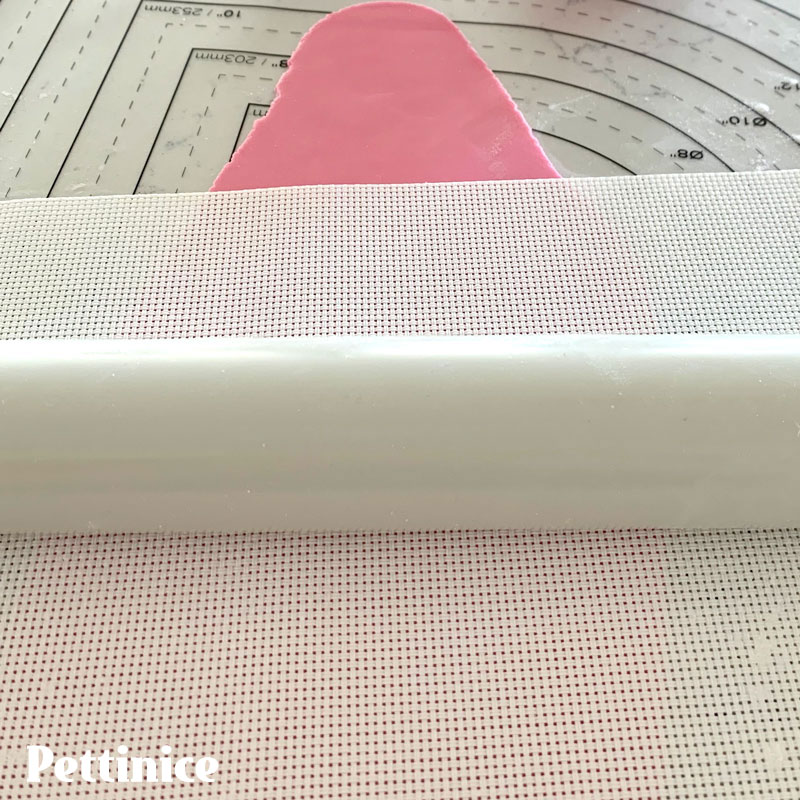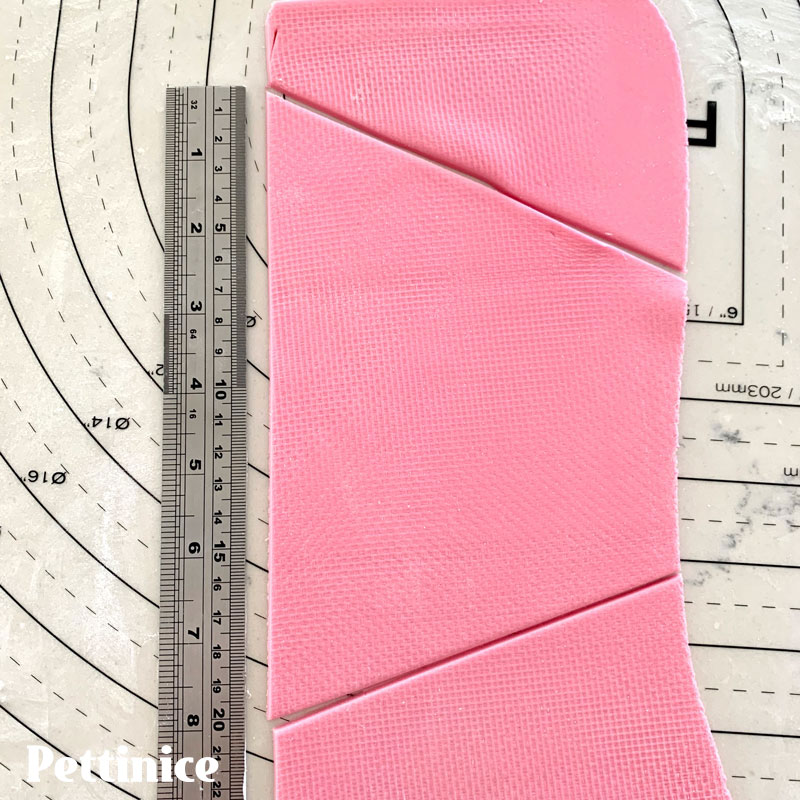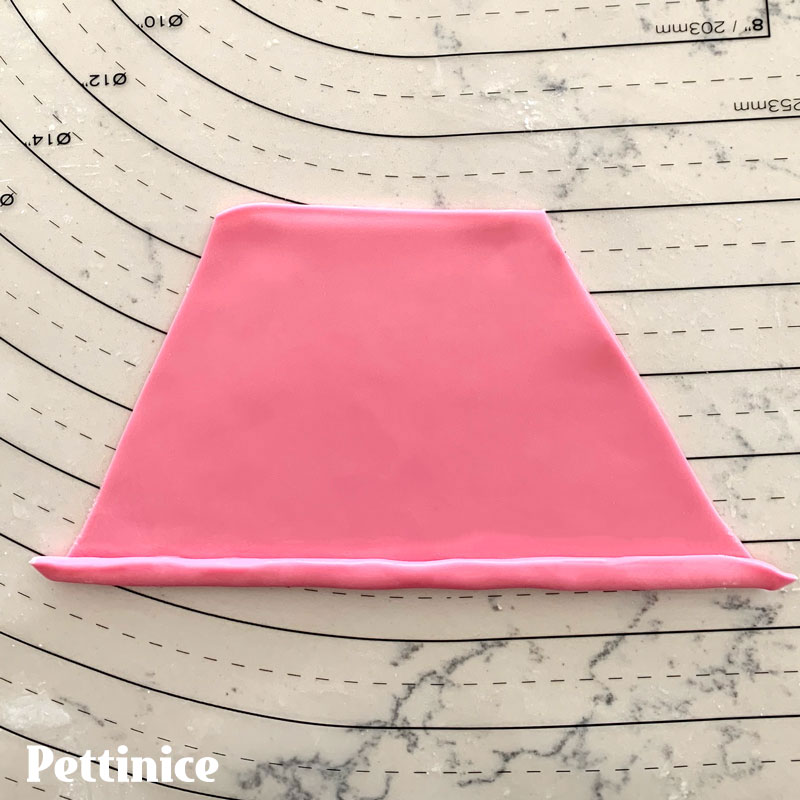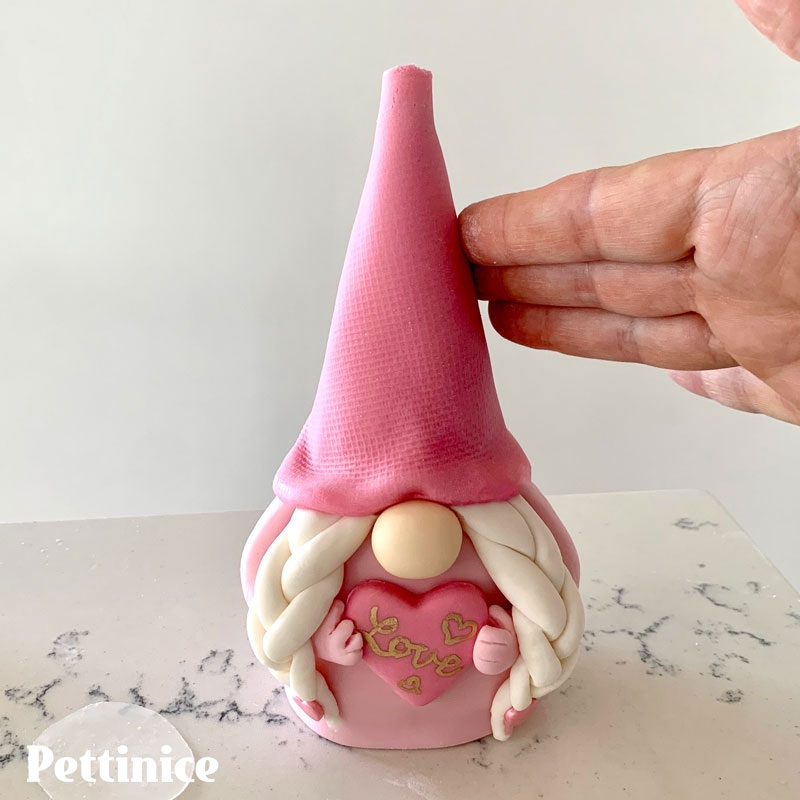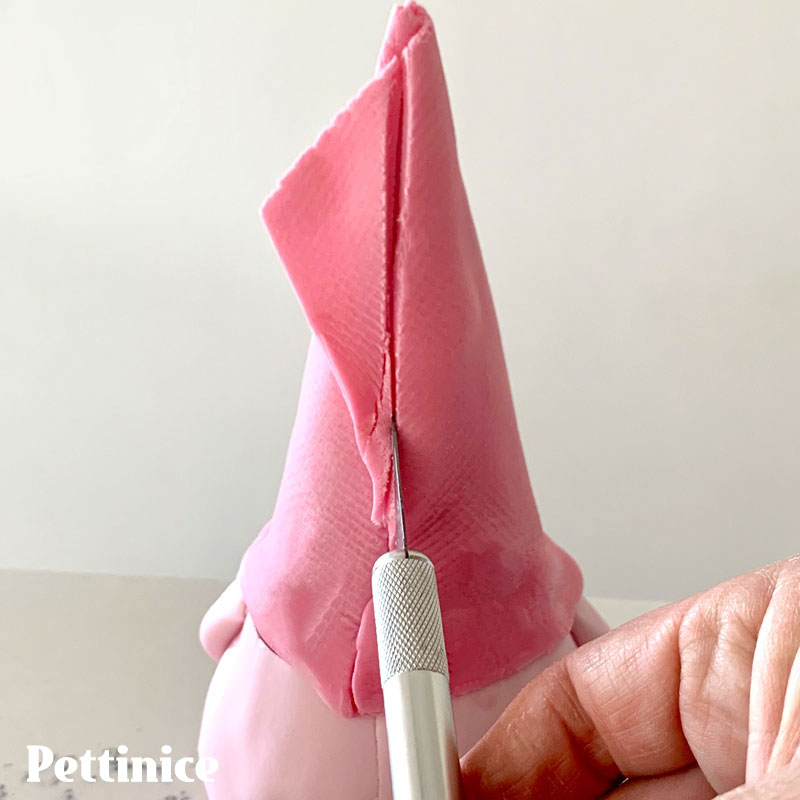 The embellishments
You can embellish your gnome however you choose but here's what I did: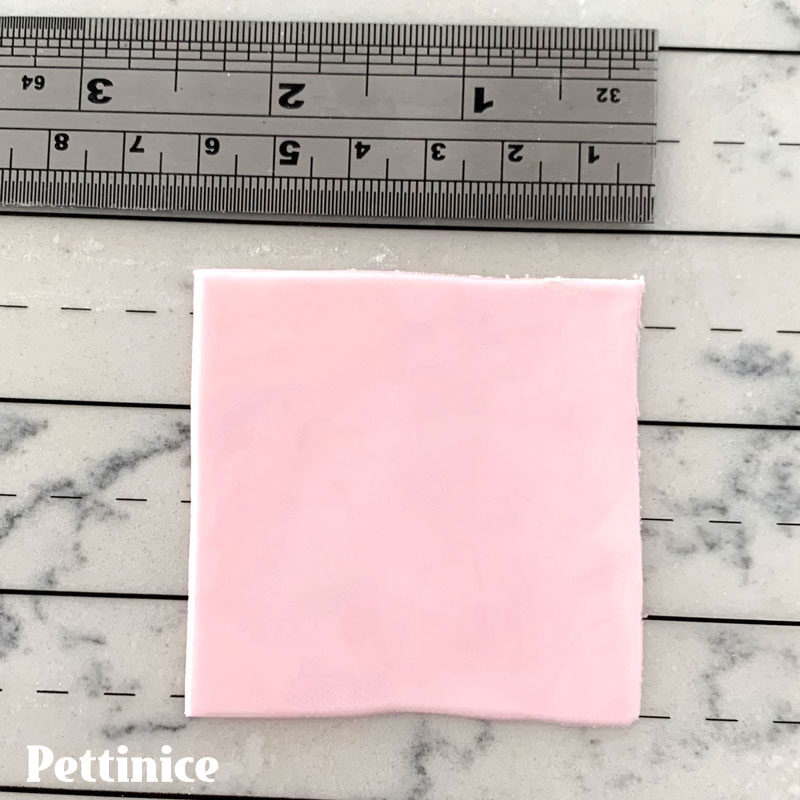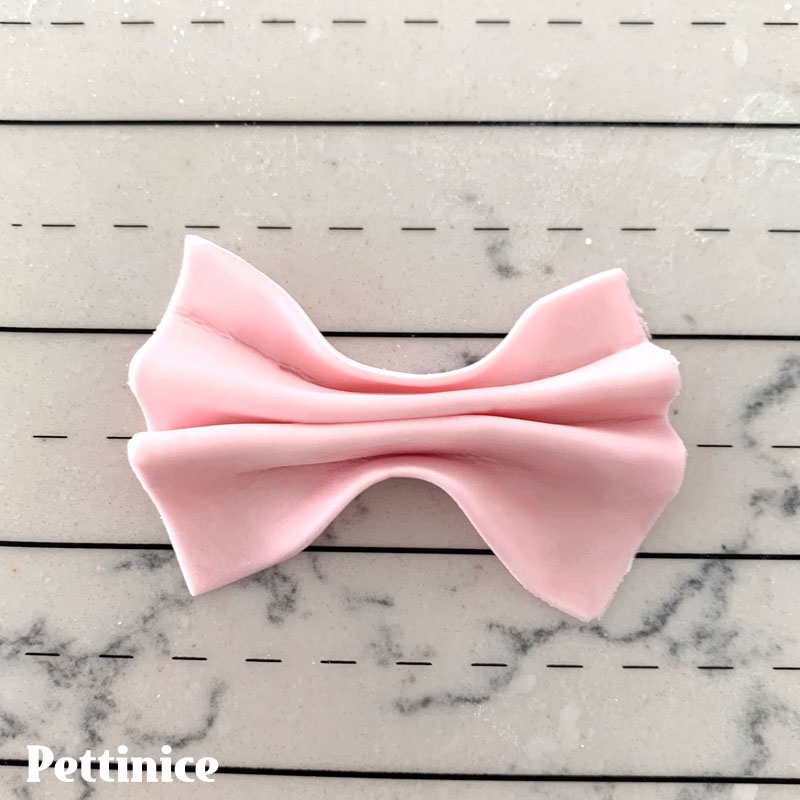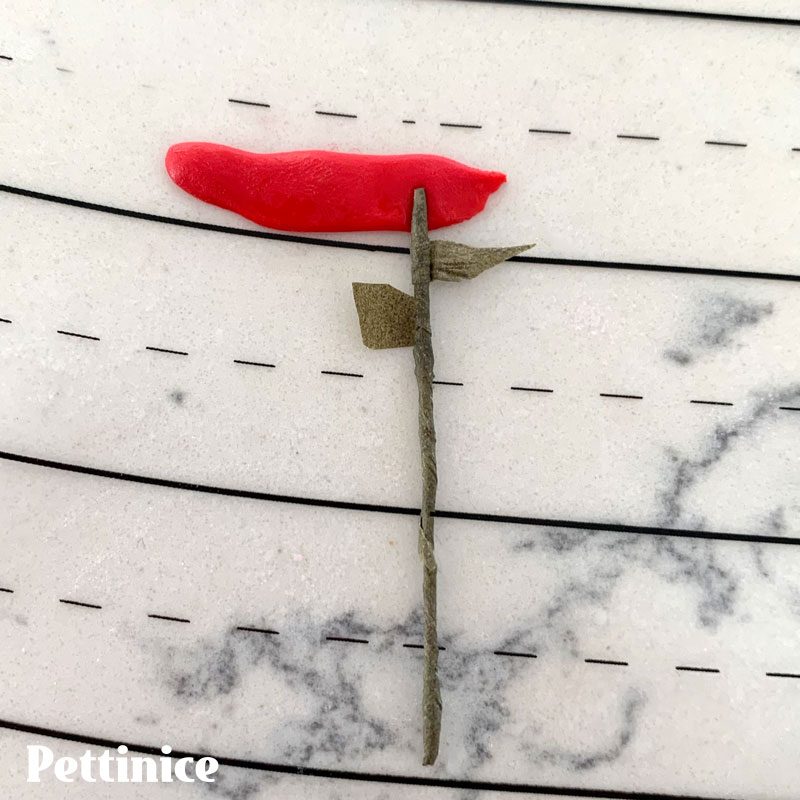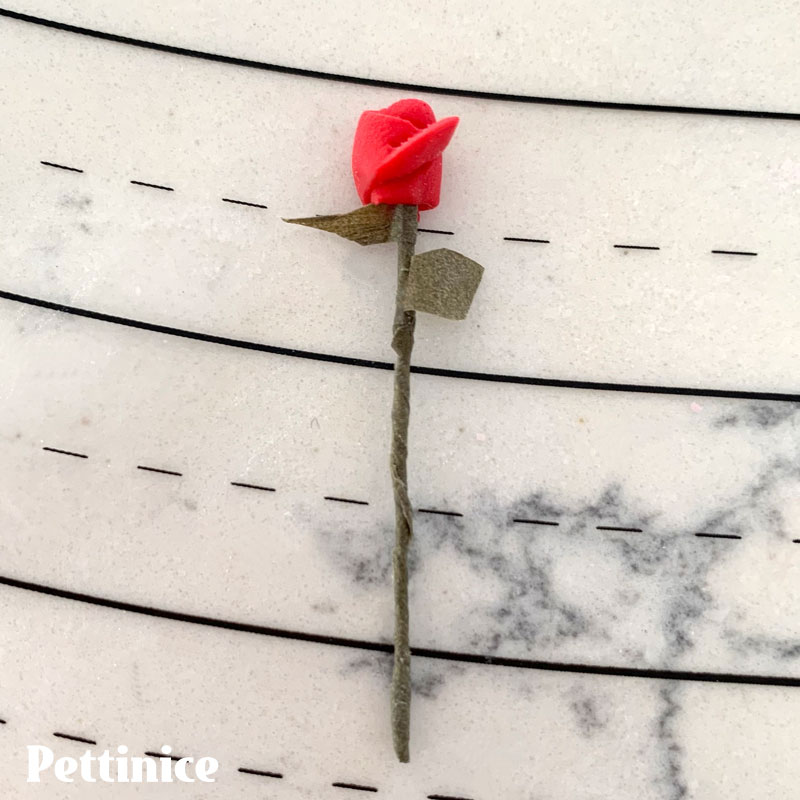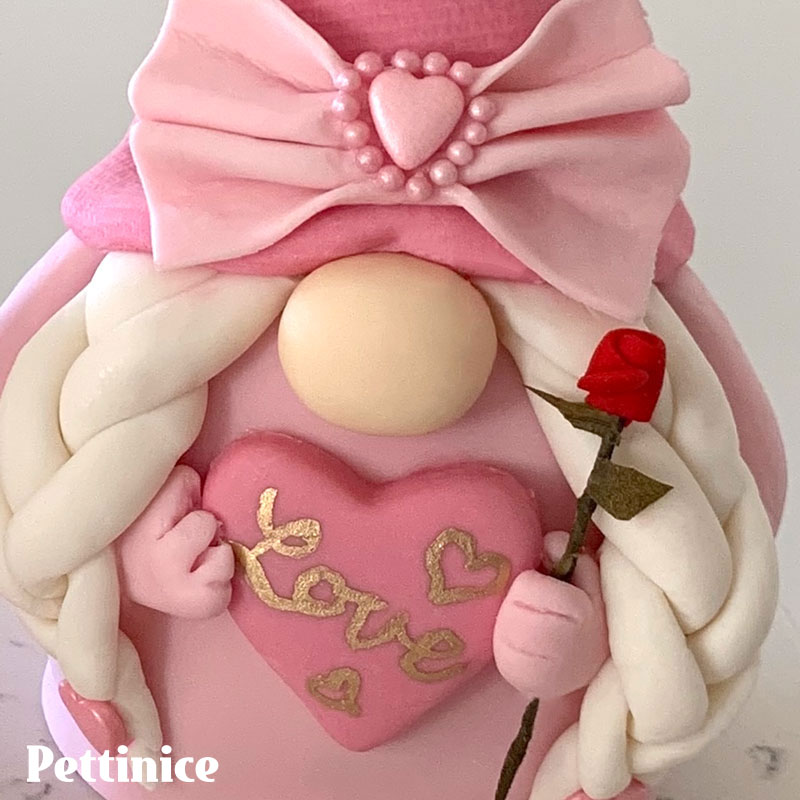 Mr Gnome's hat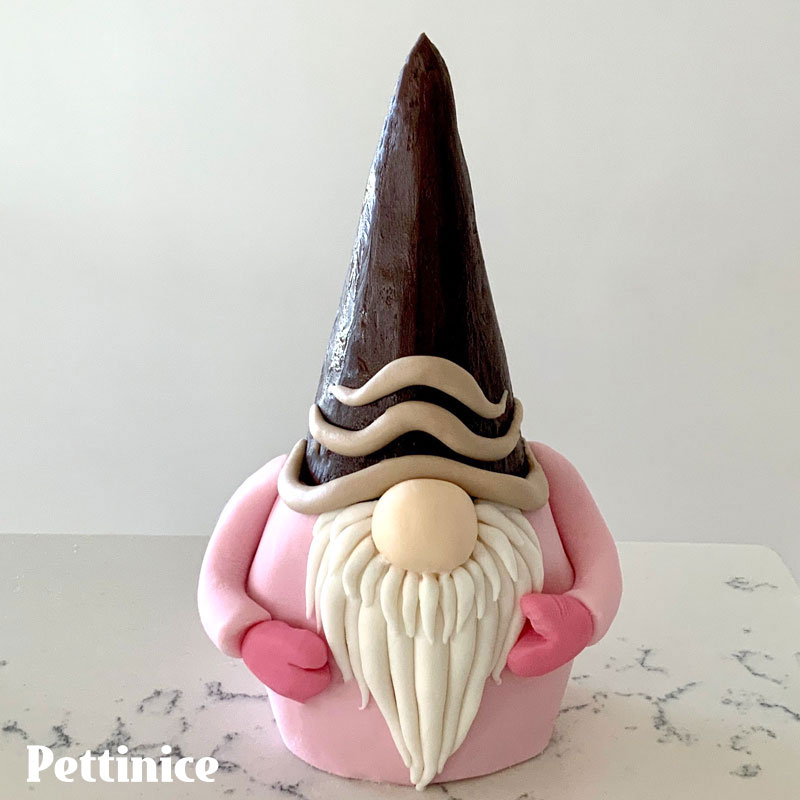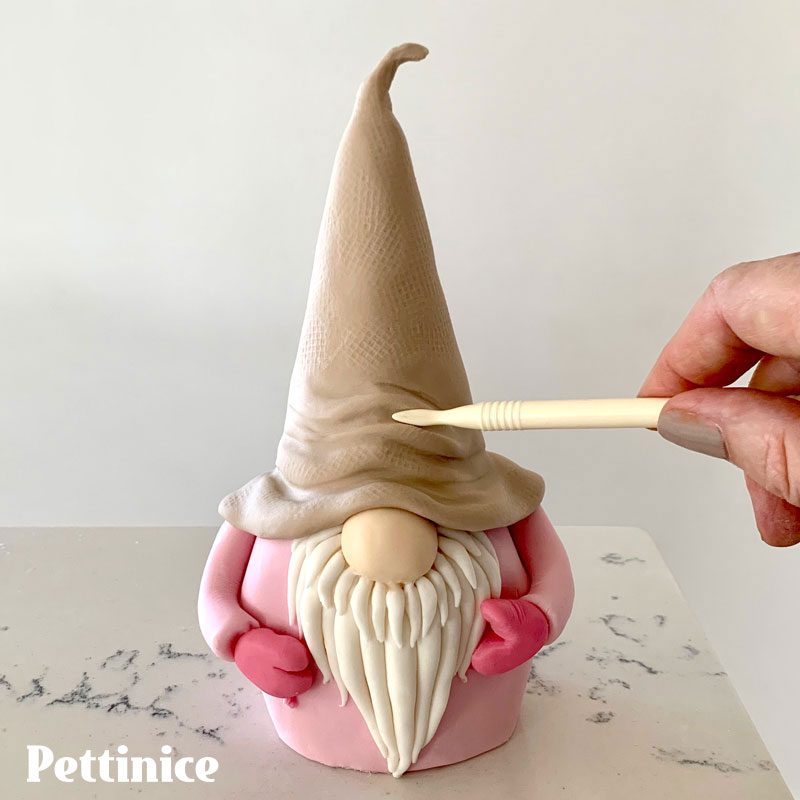 Optional
You can dust a little pink flower dust or lustre on their noses and on the pink hat to bring out the texture and a little brown dust to accentuate the wrinkles and texture on the brown hat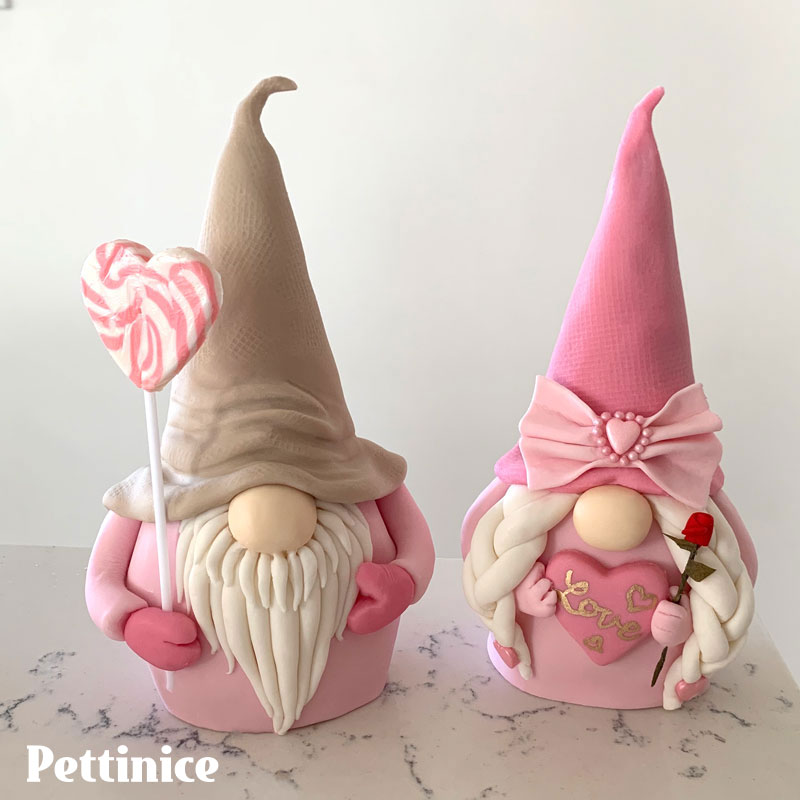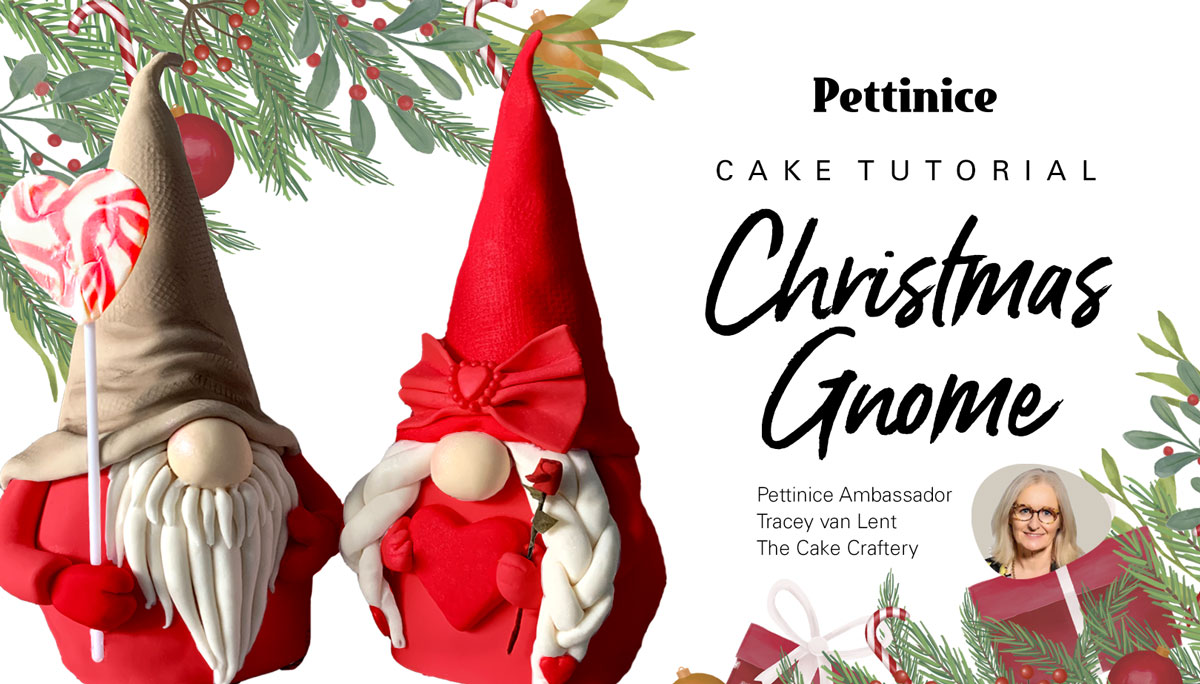 Tracey van Lent owns The Cake Craftery in Riverhead, Auckland. Tracey's background is in art and design and she gained a Bachelor's Degree in Visual Communications when her four children were young. She has been decorating cakes for many years and has taught classes in her local community in North-West Auckland in more recent years.
She loves working with Pettinice in every aspect of her fondant work and particularly likes the unlimited palette of colours that can be produced by just mixing together the colour range. 
See more of Tracey's cakes at 

Want to see more tutorials?