How to make a painted burlesque cake tier by Jo Orr - Ciccio Cakes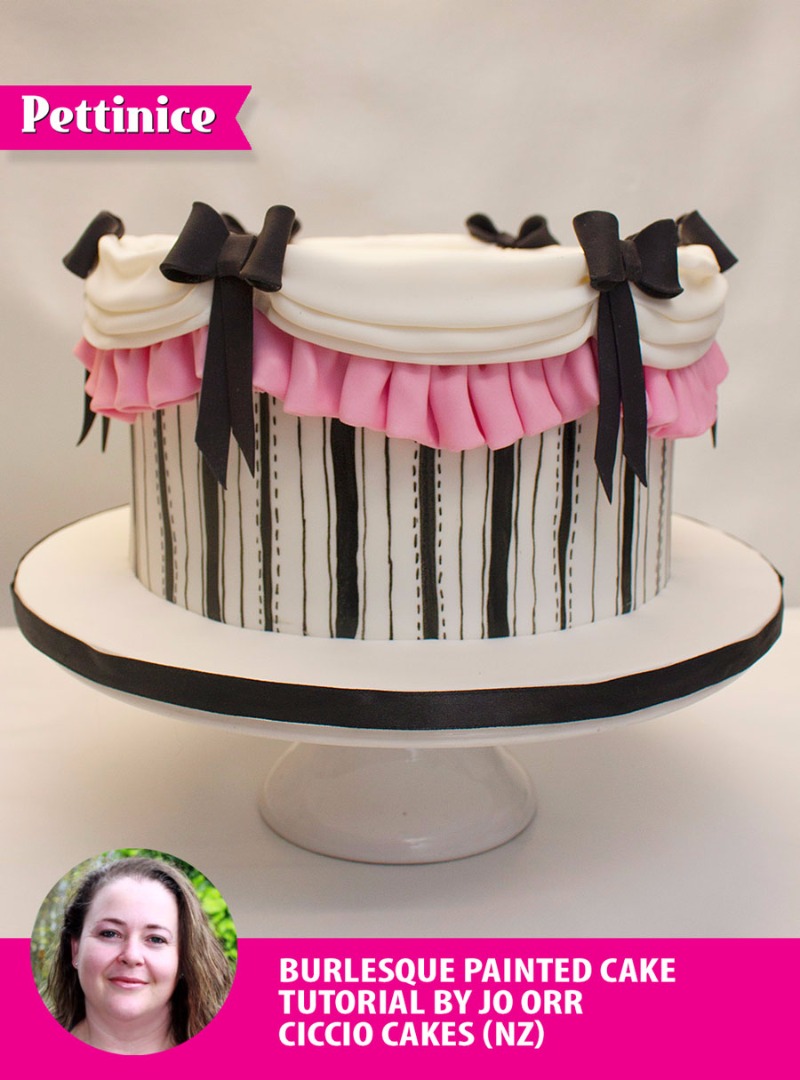 Skill level: Moderate
Time: 1 hour
You will need:
White Pettinice fondant
Pink Pettinice fondant
Black Pettinice fondant
Superblack airbrush colour or superblack gel
Vodka for painting
Paint brushes (I use thin 2/0 DAS round white and 1 DAS round)
Template* posted at the end of this tutorial
Tylose powder
Sugar glue or water
Rolling pin
Sharp knife
"Pettinice always gives me a great solid finish - perfect for airbrushing and painting."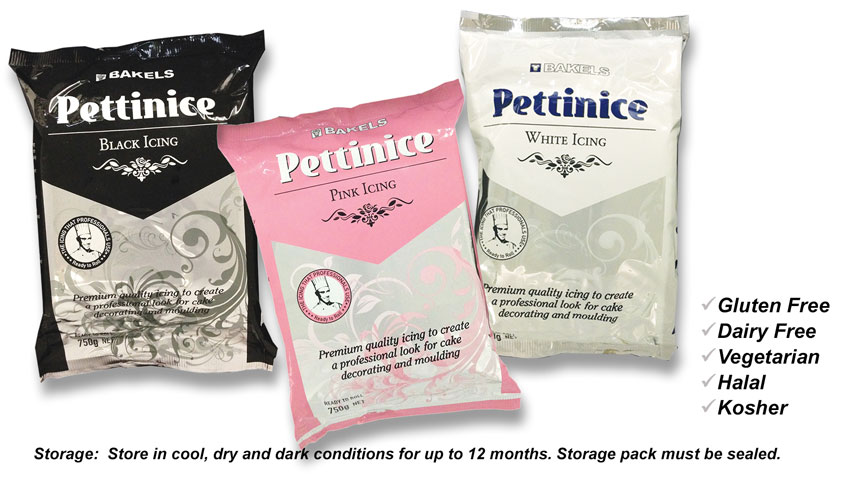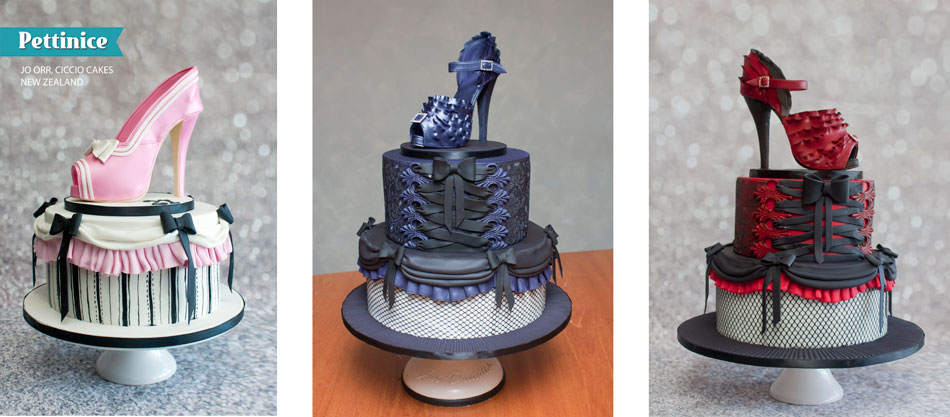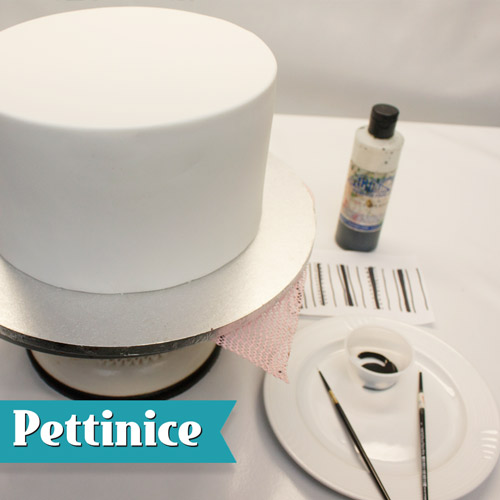 Painting the cake
Start with a cake that has been covered with White Pettinice and let dry for 4-6 hours.  
Ideally, sharp edges would look great with this project. Watch our video for one method of achieving sharp edges.
I used Americolor Superblack airbrush colour. However, you can also use Americolor super black gel thinned with vodka to make a paint.  
For paint brushes, I use both a thin 2/0 DAS round white, and a thicker 1 Das round brush.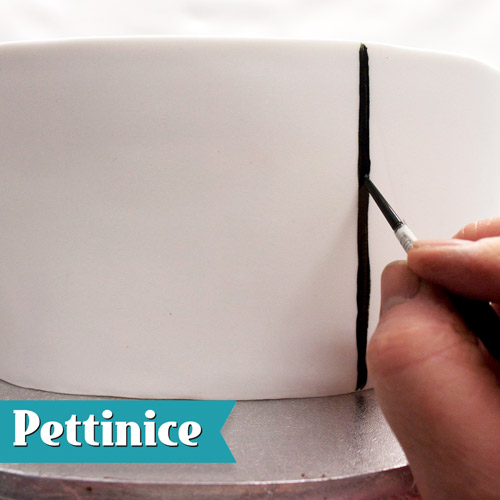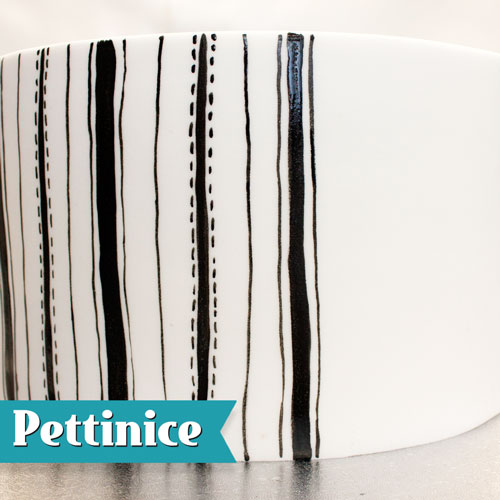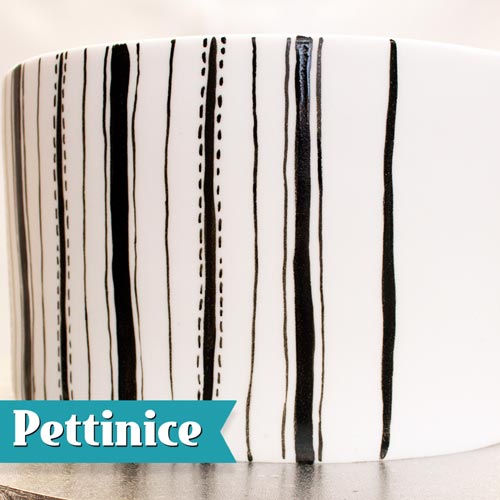 Below is the order sequence I find easiest to paint for spacing. Paint thick lines using the Das 1 brush, and the thinner lines and dashes using the 2/0 Das brush.  The template follows at the end of this tutorial.  Keep it fun and whimsical!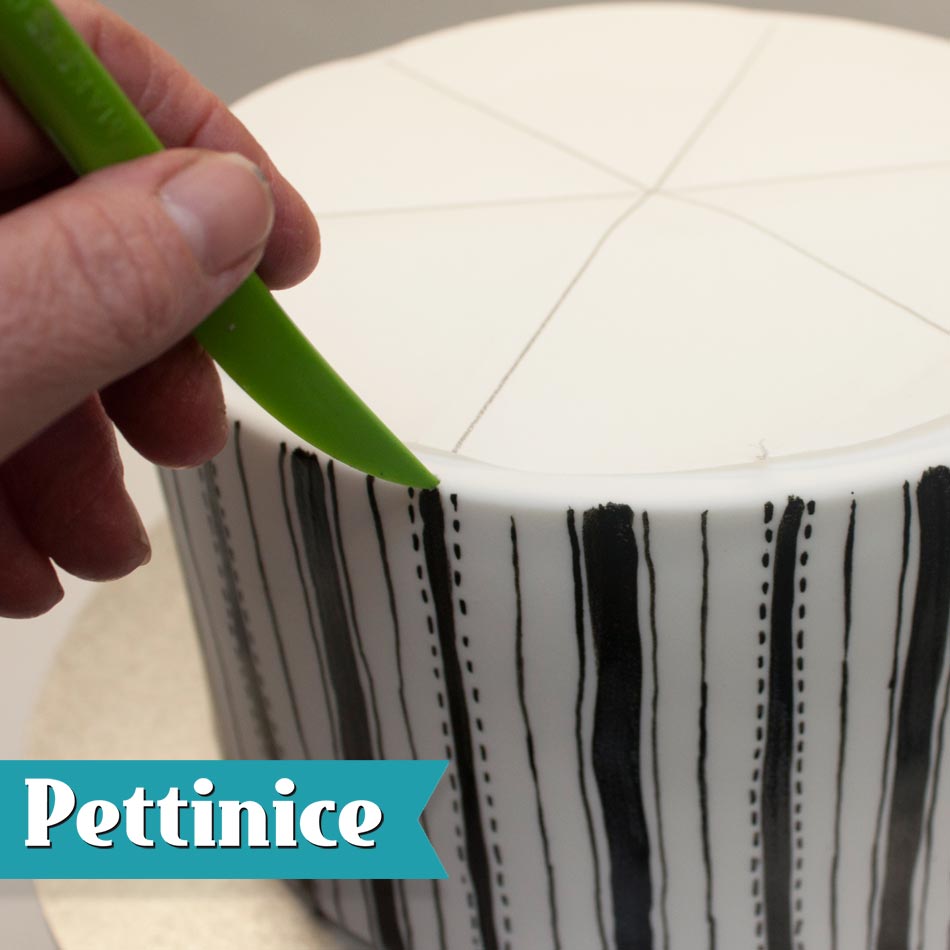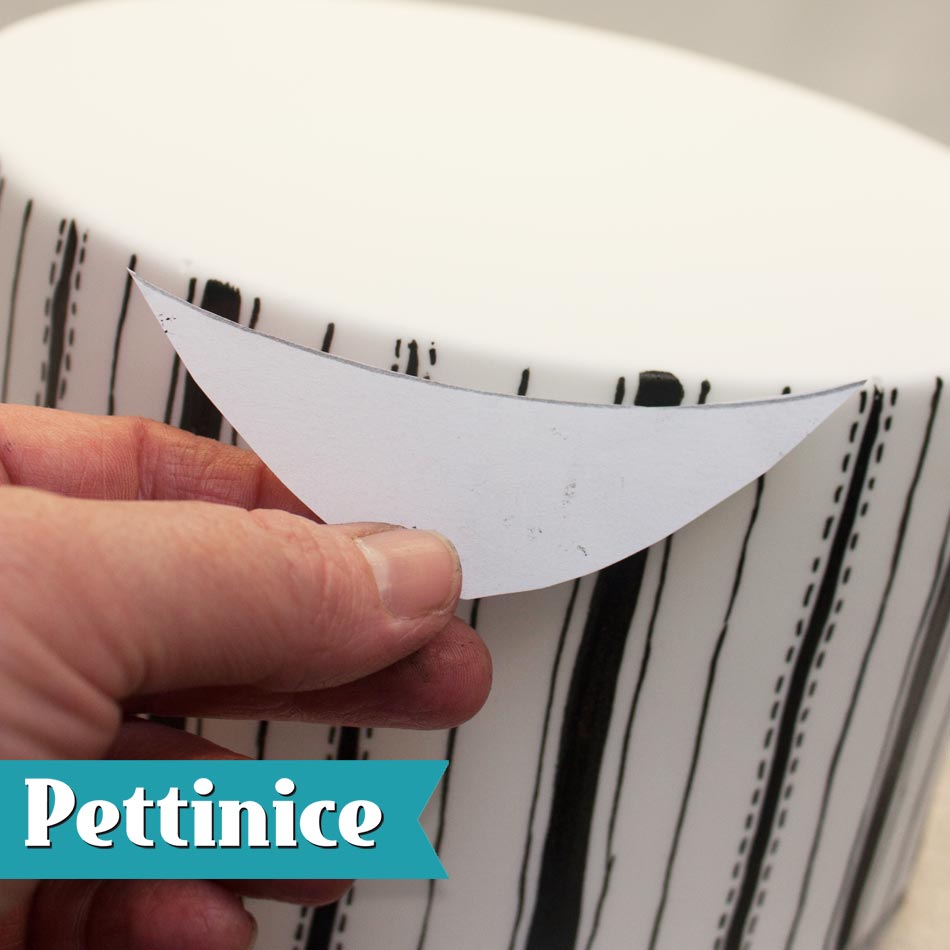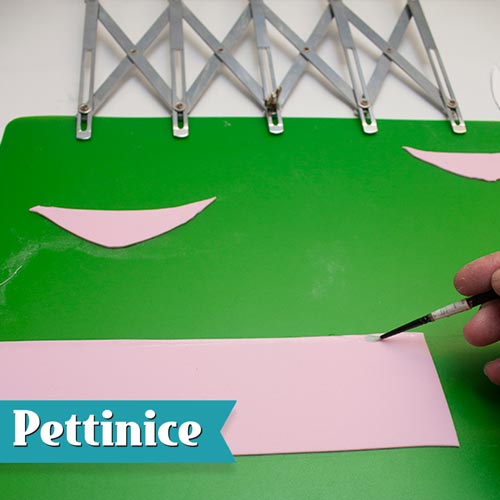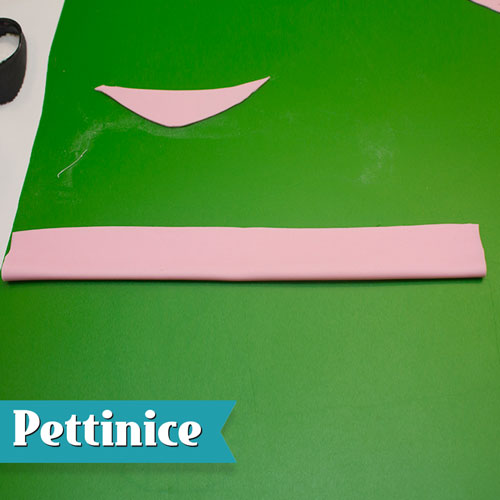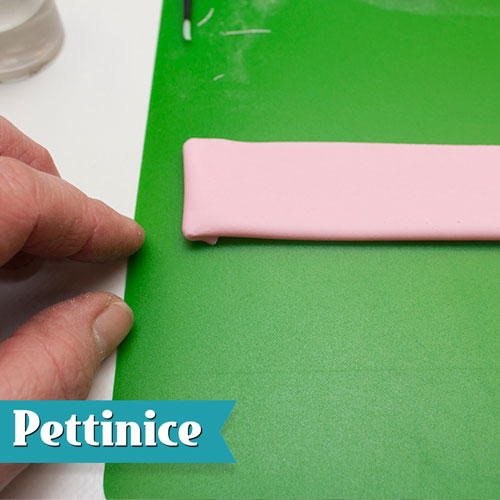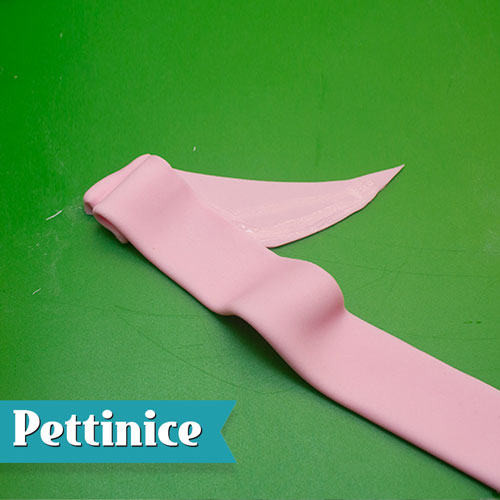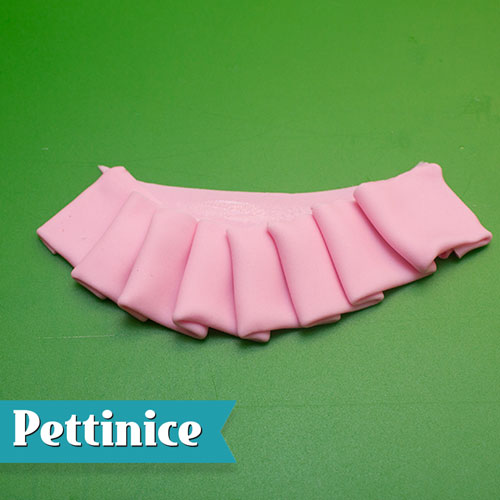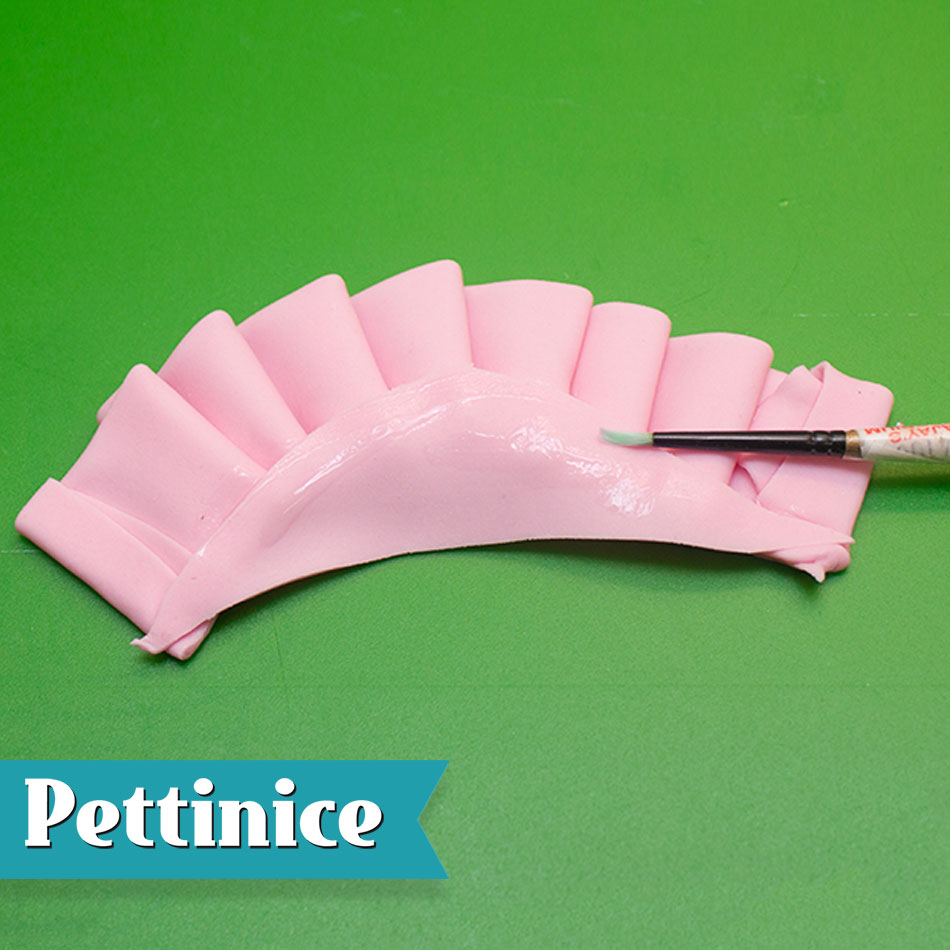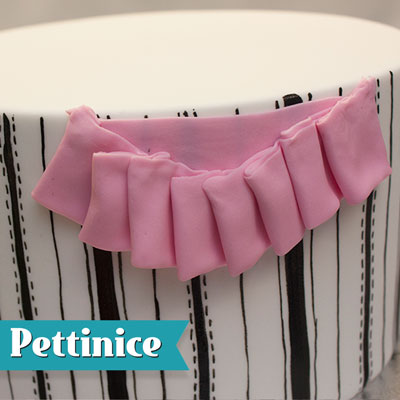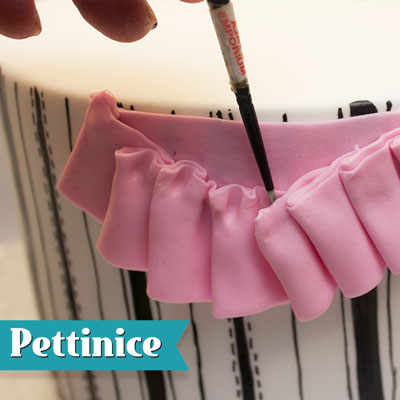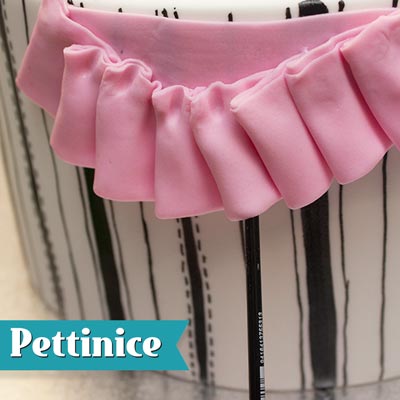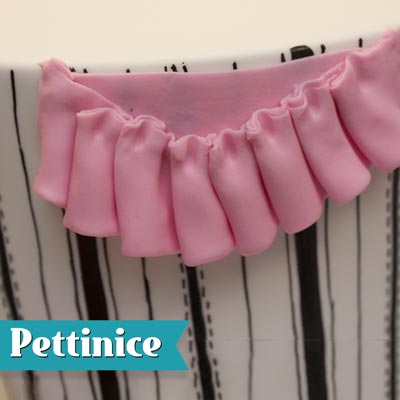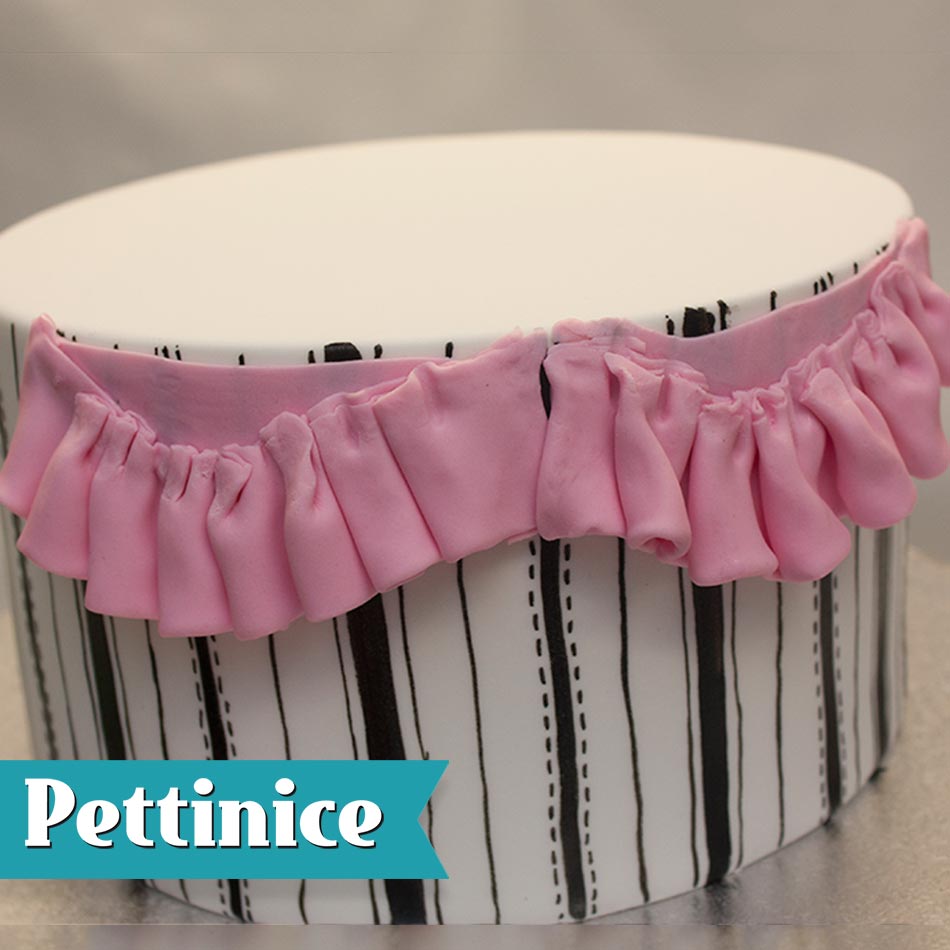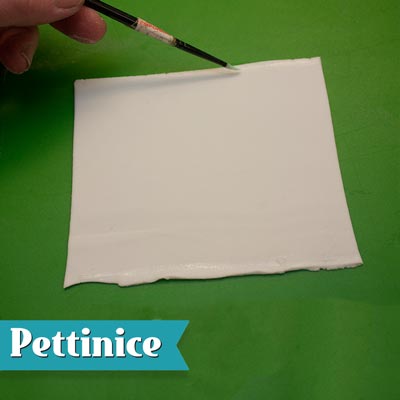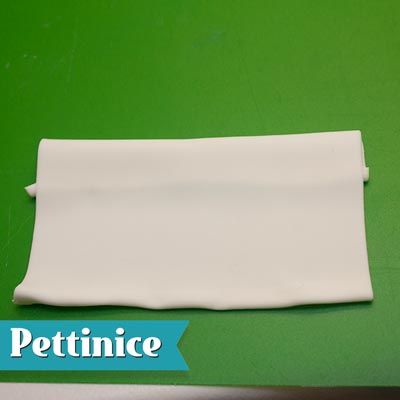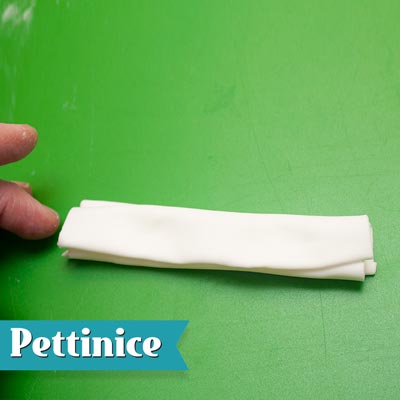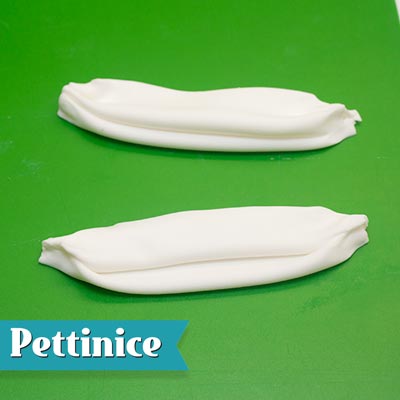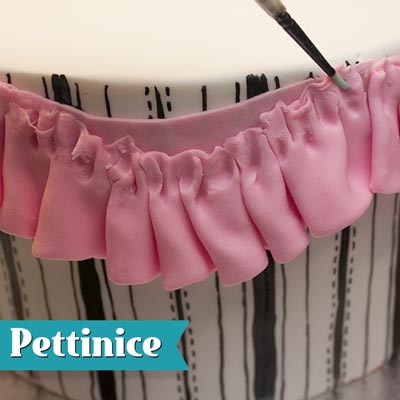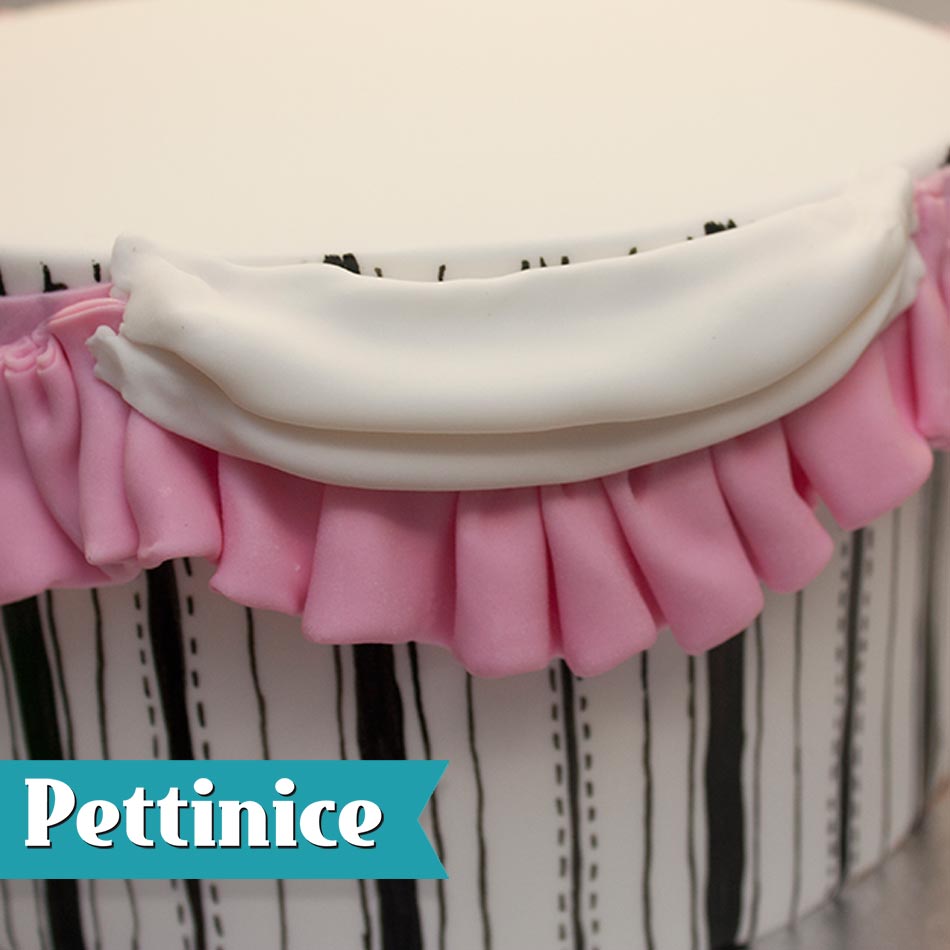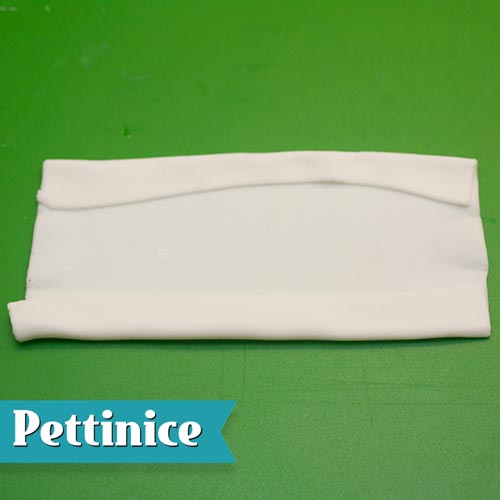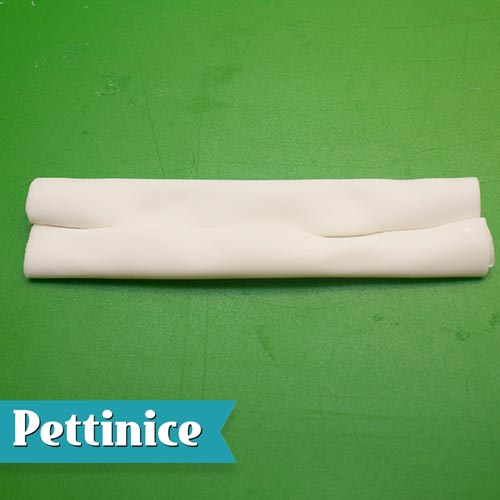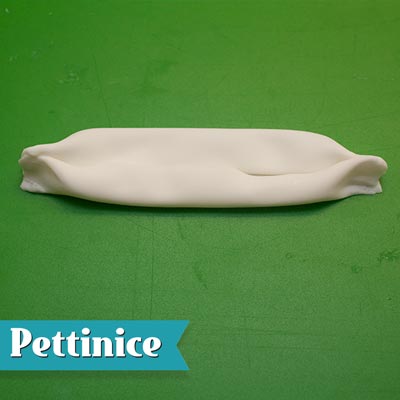 Ooh la la!  We think this would be the perfect cake to feature a sugar stiletto topper!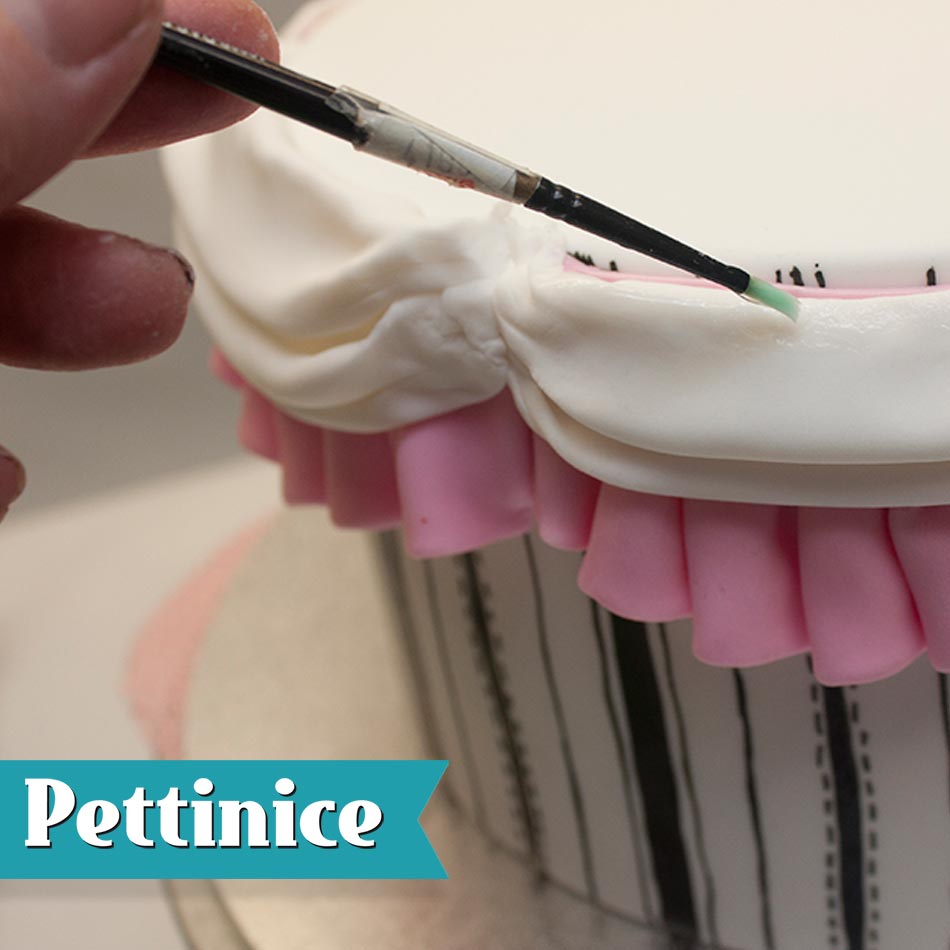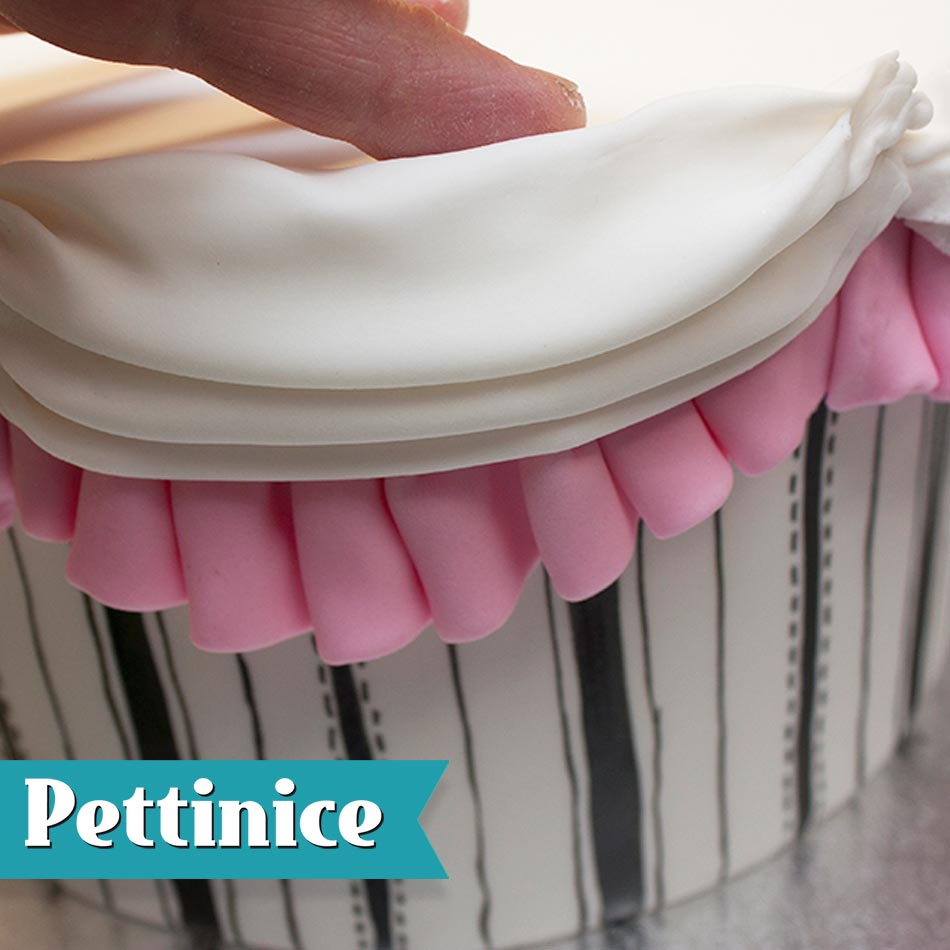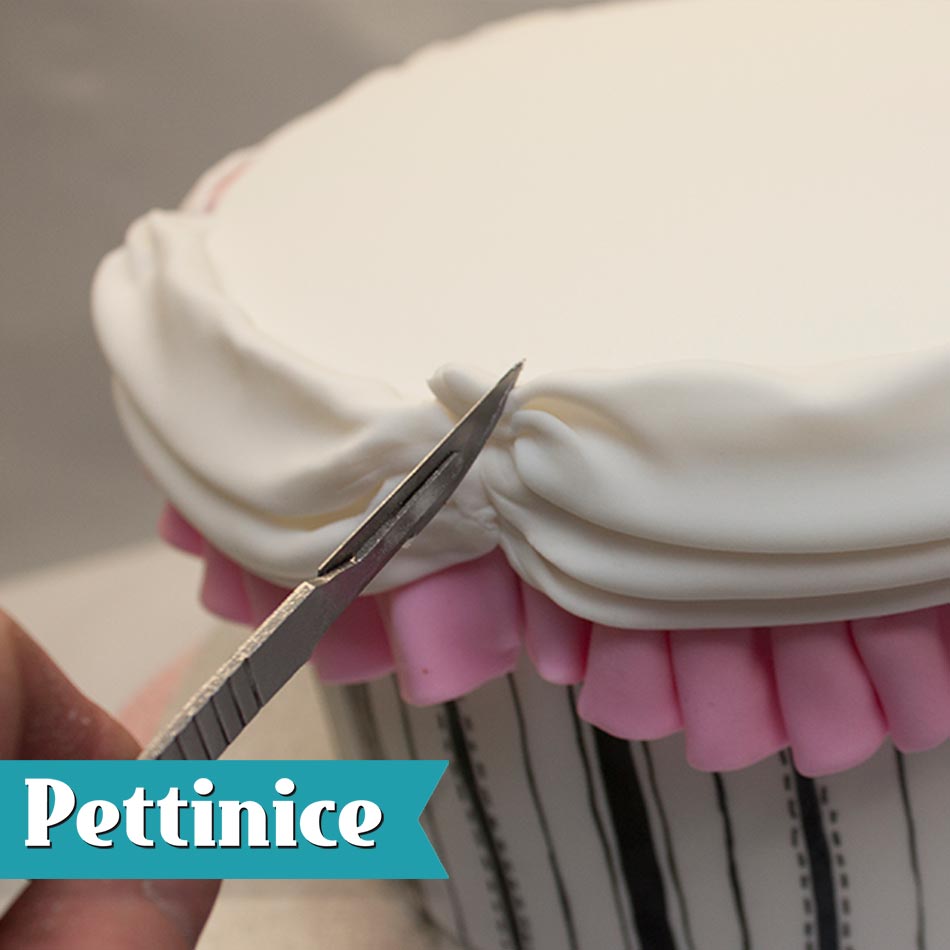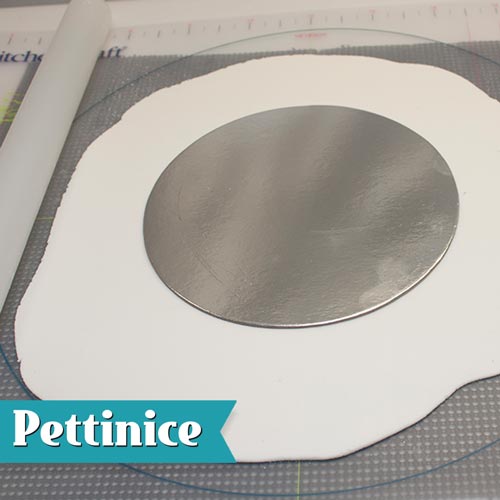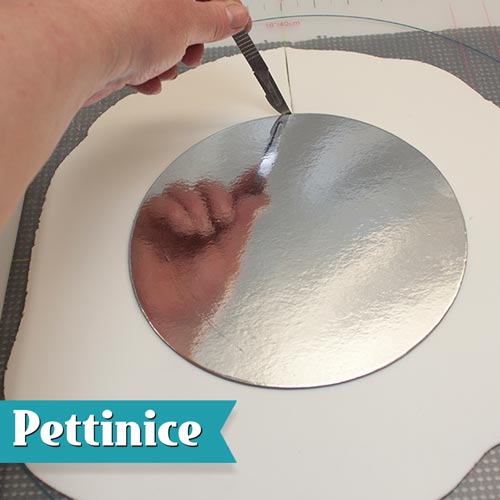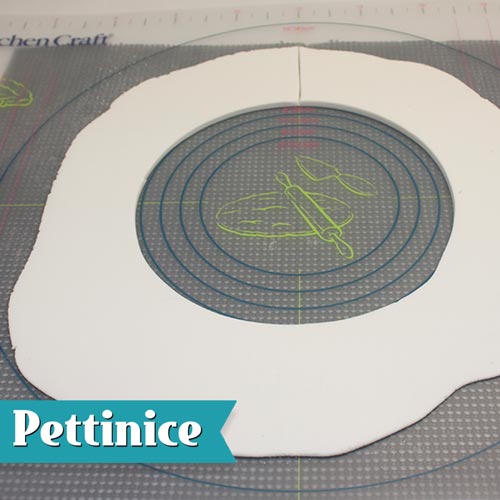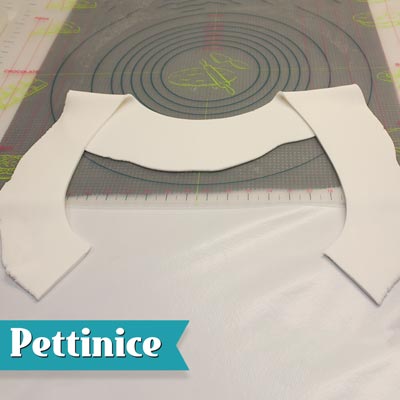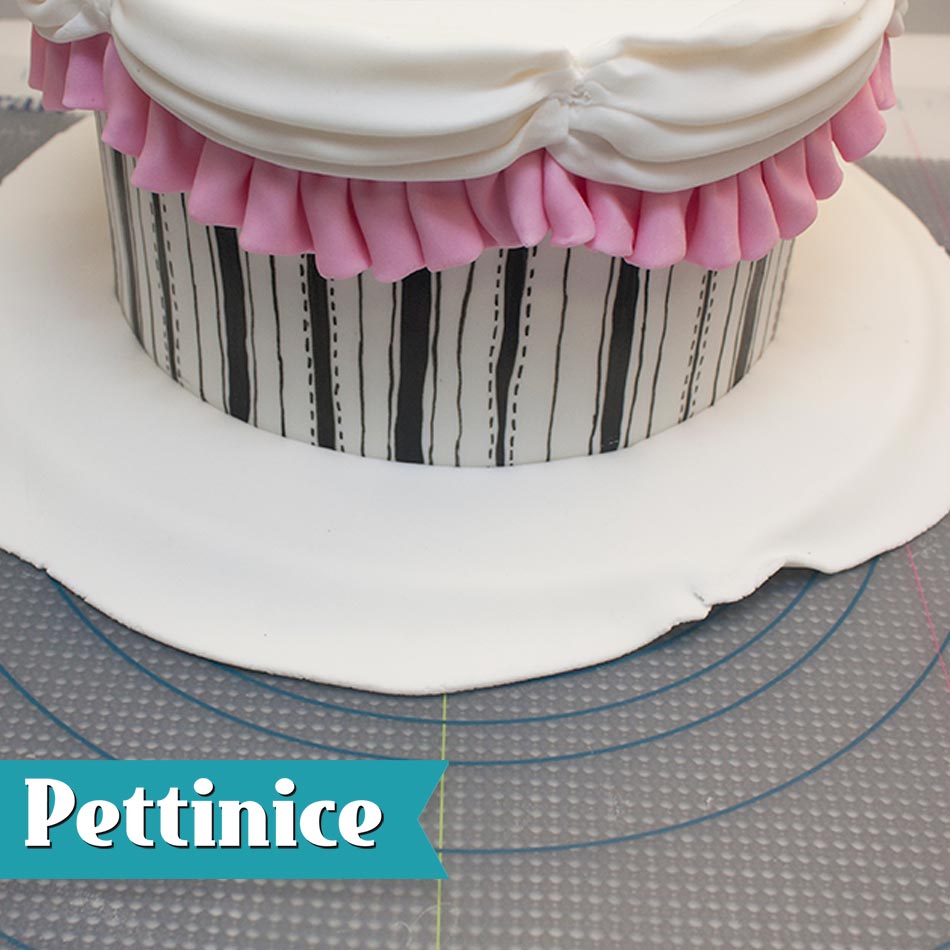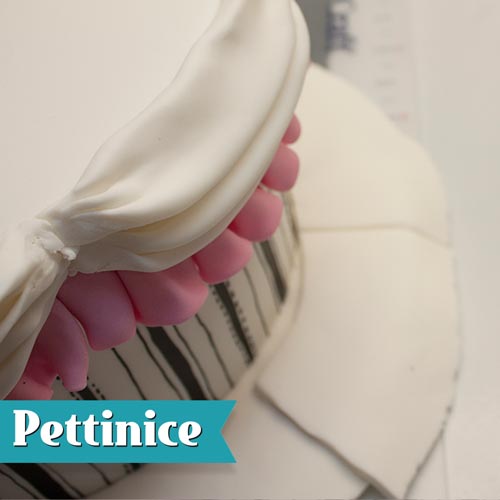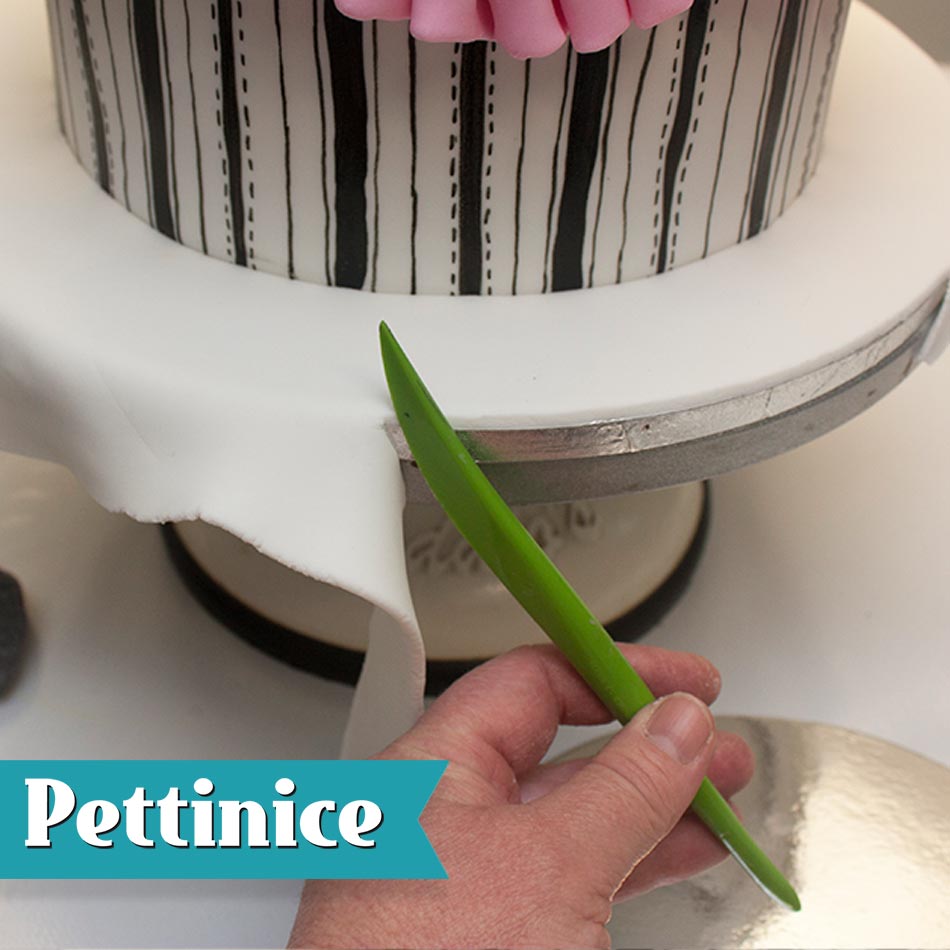 Creating the bows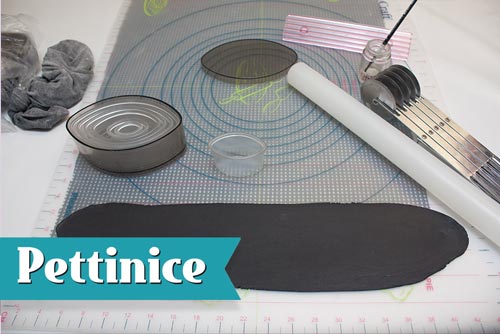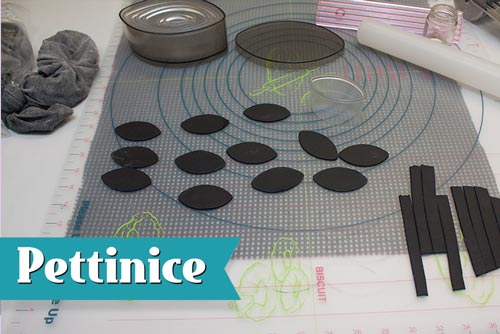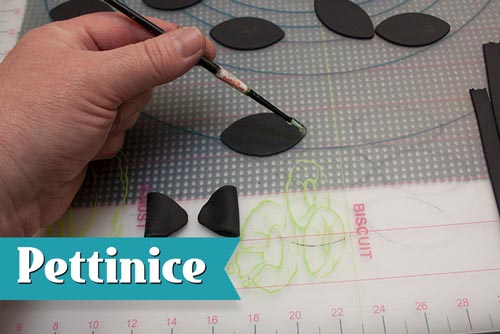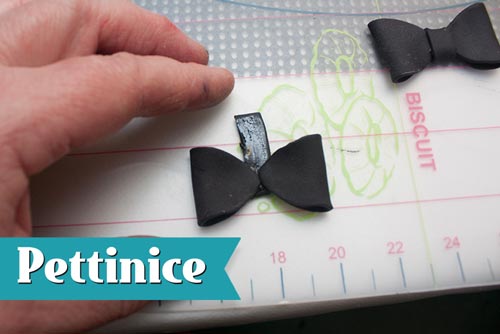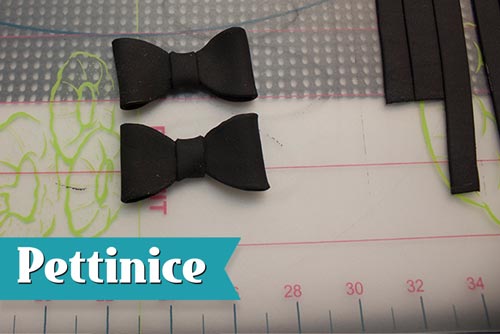 Creating the tails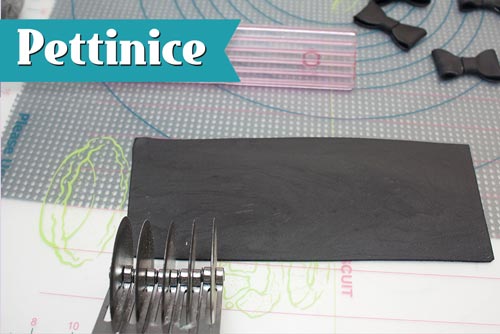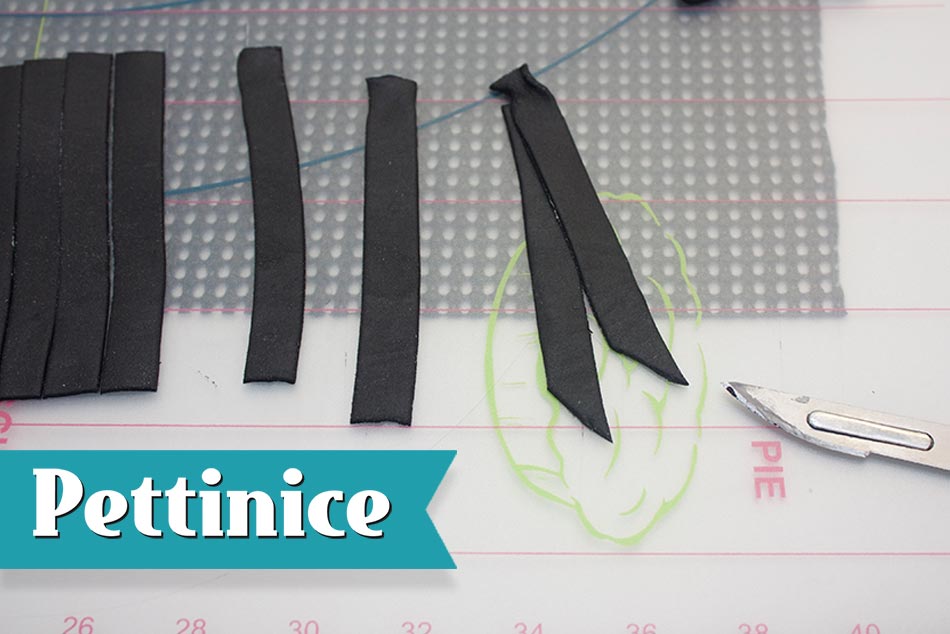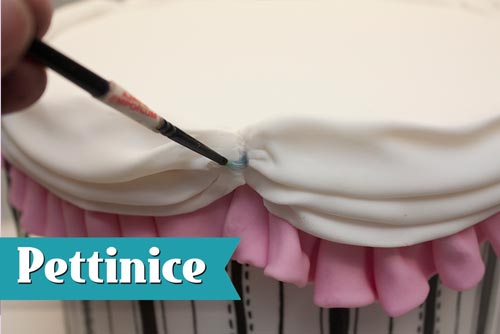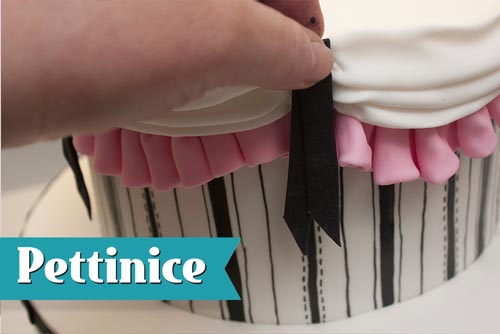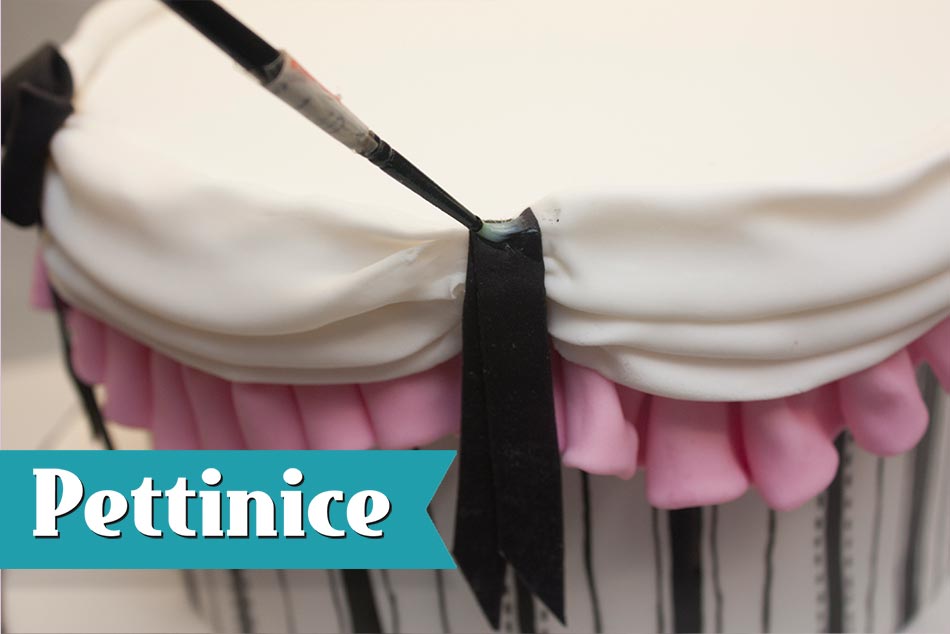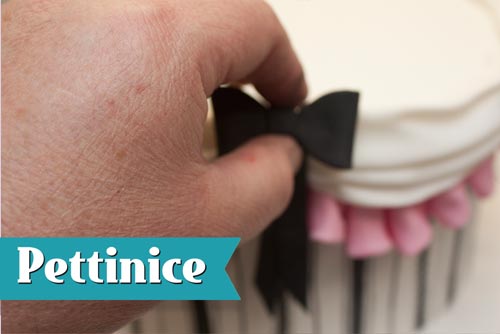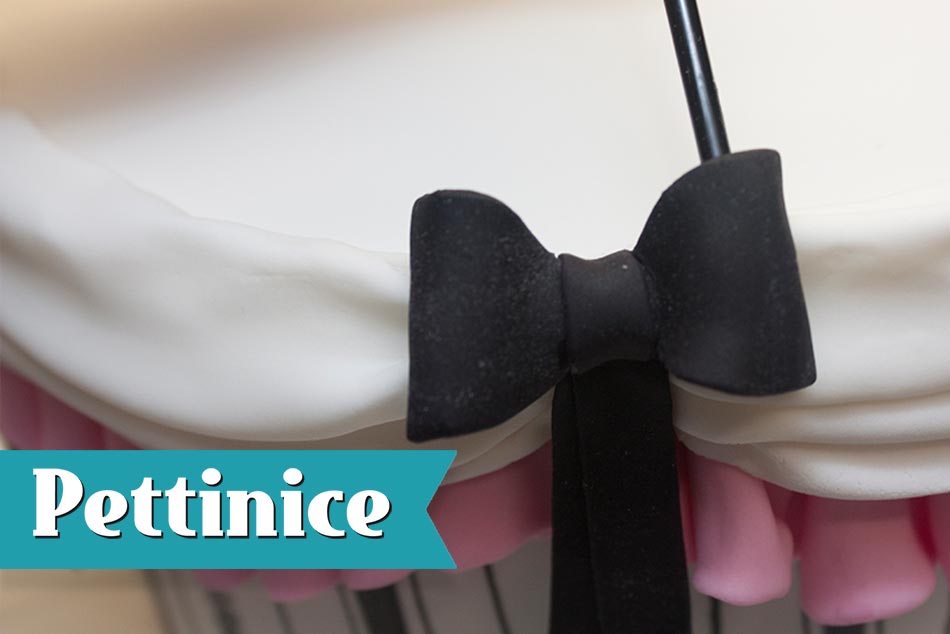 The pleats, swags and bows are the heroes of this fun and flirty cake. Pettinice pink doesn't fade - so you can feel confident with your blush shades of pink making it to the party!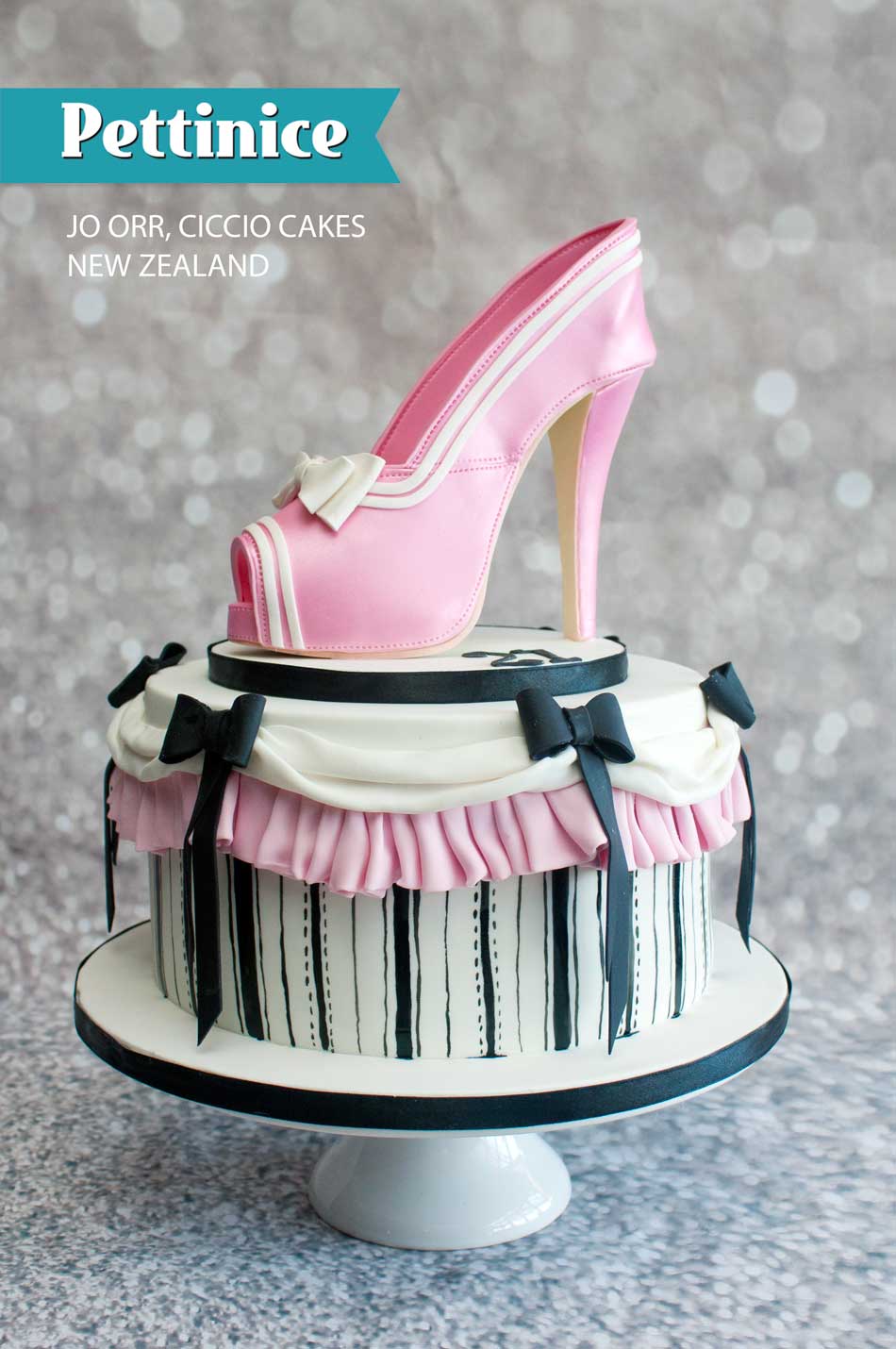 Template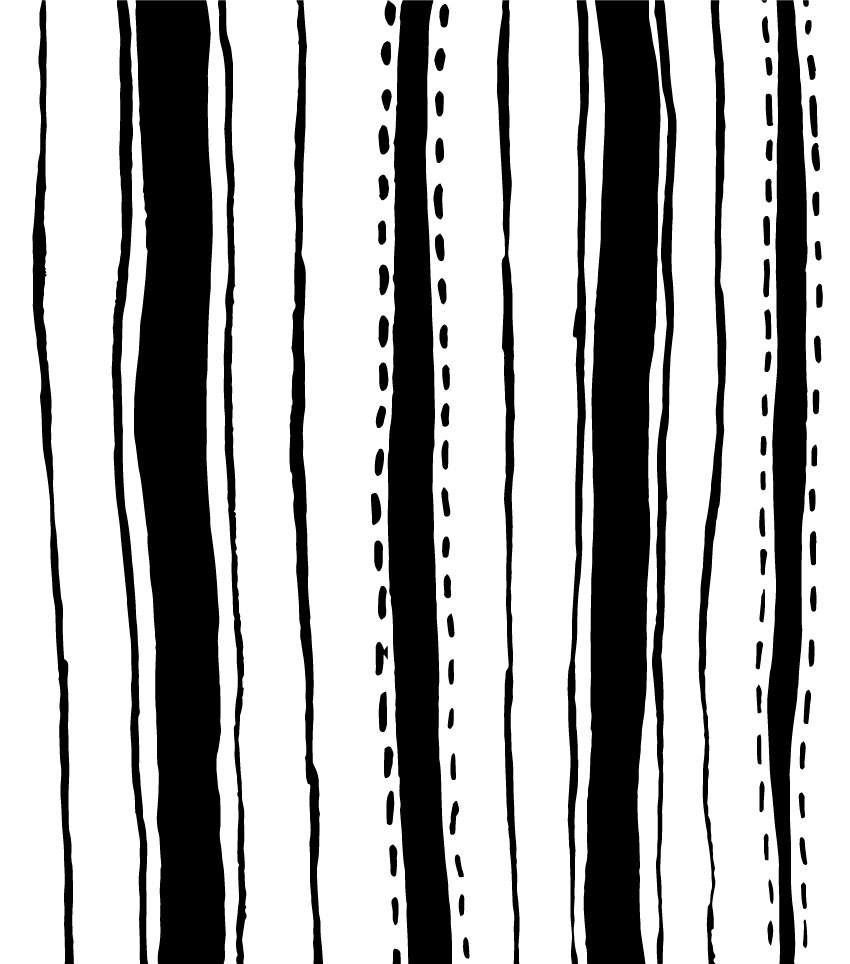 Jo Orr has been a working pastry chef for the last 20 years and runs Rotorua-based Ciccio Cakes.  She is an encyclopedia of knowledge for all things cake. If you haven't had the chance to try one of her famous cake slices from the Ciccio's cake cabinet, be sure to put it at the top of your foodie to-do list.

Want to see more tutorials?