How to make a fondant teddy bear topper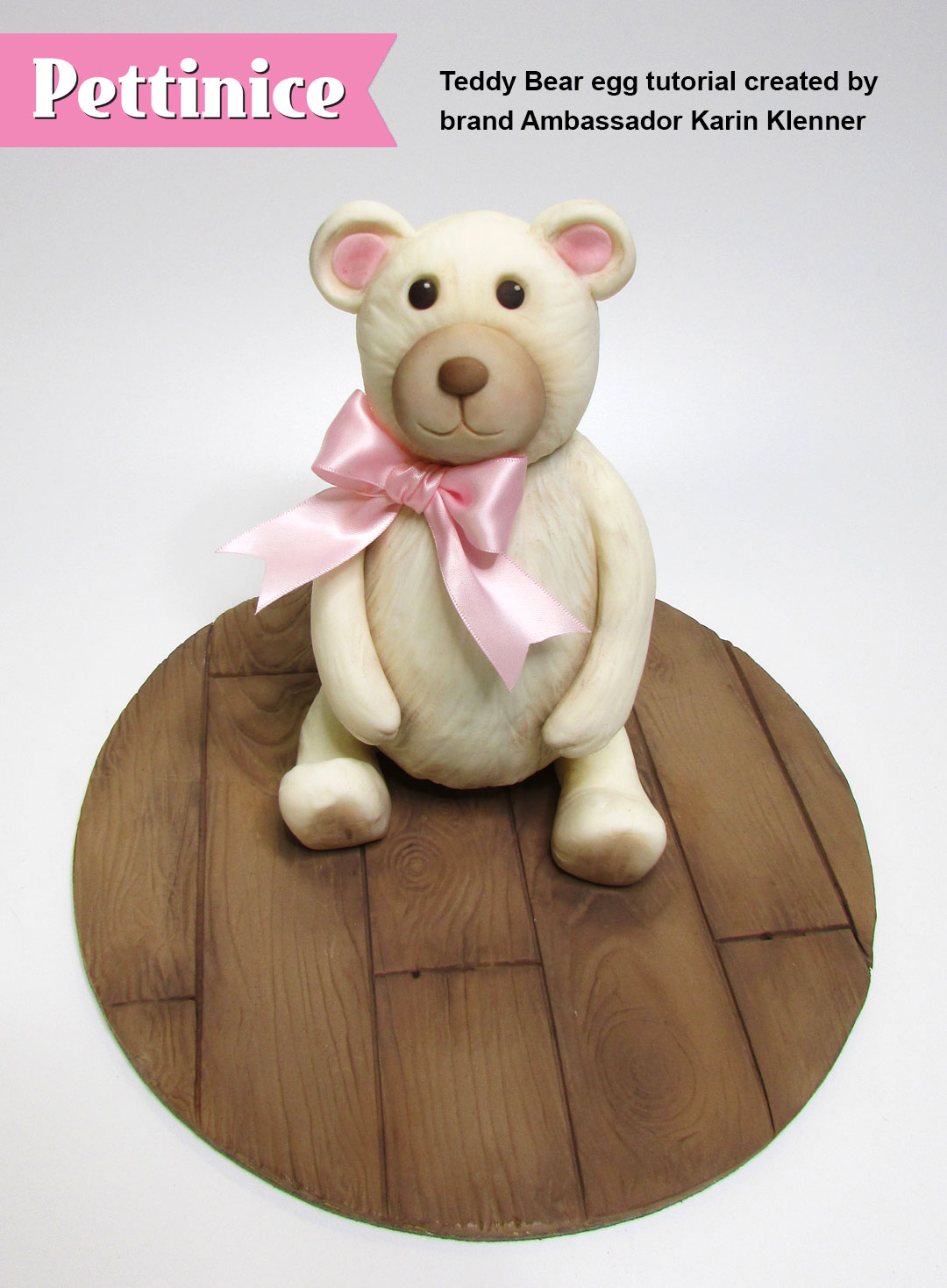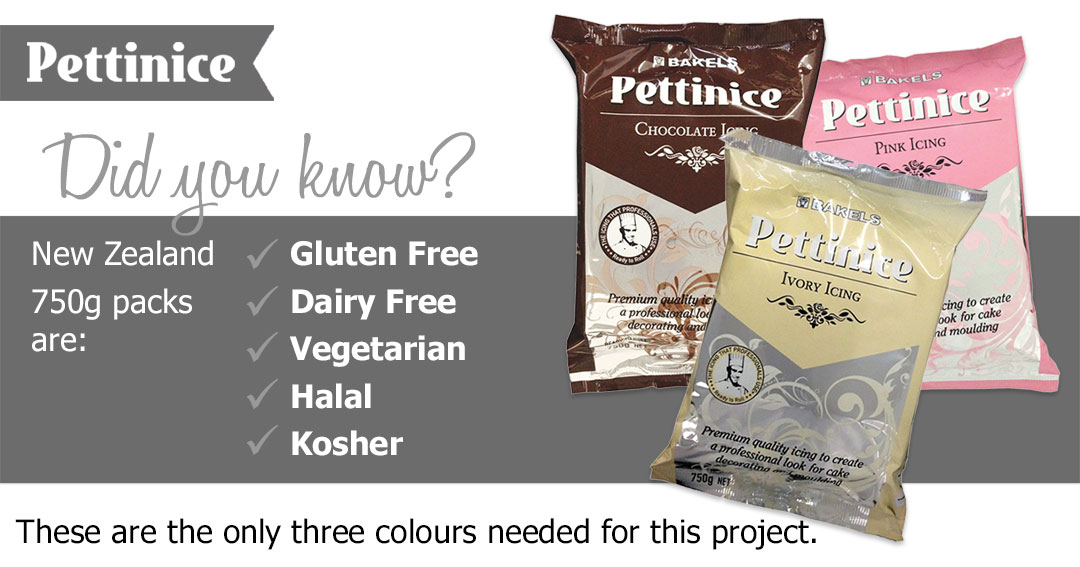 Edibles needed
1 packet of Ivory Pettinice
Pinch of Pink Pettinice
Pinch of Chocolate Pettinice
1 large chocolate egg
Pinch of white chocolate chips for melting
Bakels Sprink canola spray
Crisco
Tools Needed
2" or 5cm styroball
Wooden skewer
Small Rolling pin
Small ball tool
Ruler
Wood grain impression matt
Razor
Tapered shaper and smoothing tools
Sharp metal skewer
Paint brushes for water and also for dusting
Dust colours for teddy ears:
Dust colours for teddy:
Dust colours for wooden board: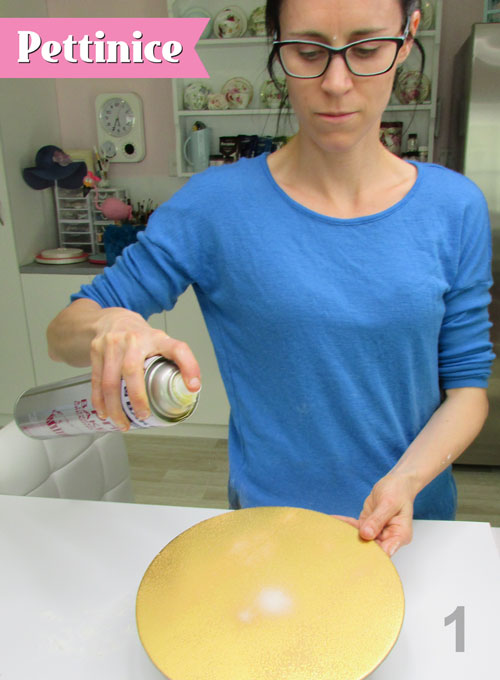 Step 1: Prep your board by spraying Sprink (canola oil) so the fondant will stick to it.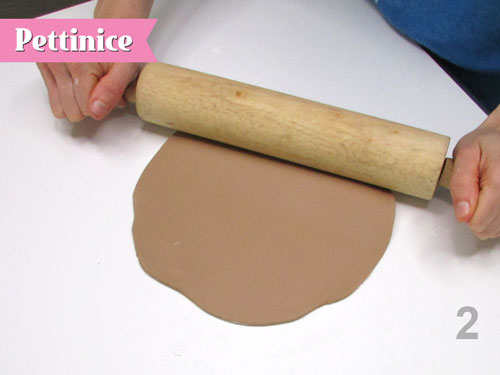 Step 2: roll out your fondant.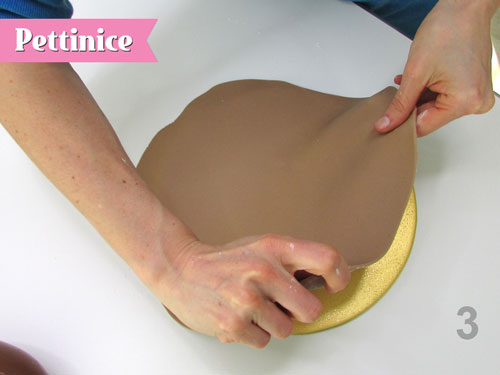 Step 3: Cover and smooth over your board.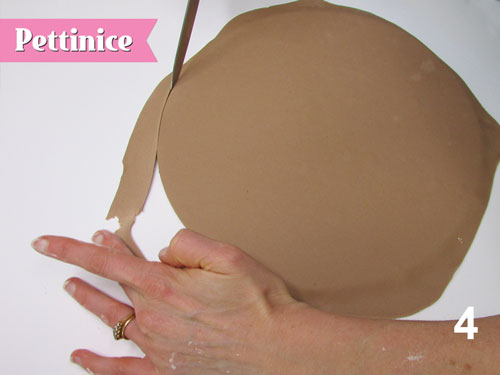 Step 4: Trim excess fondant from the board.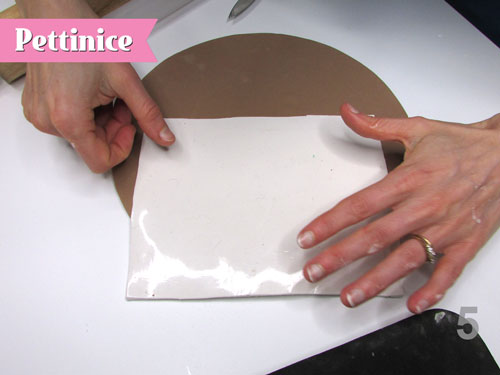 Step 5: Emboss board with wood grain impression mat, by placing a pad over the mould and rolling on the pad.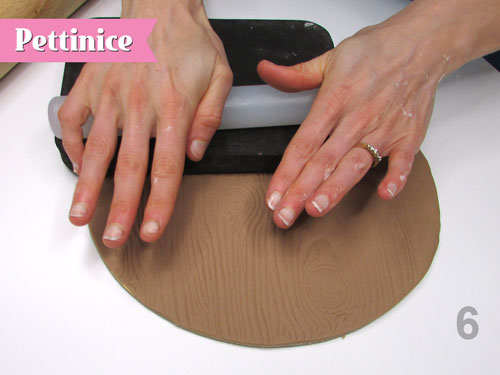 Step 6: This is the pad over the mould.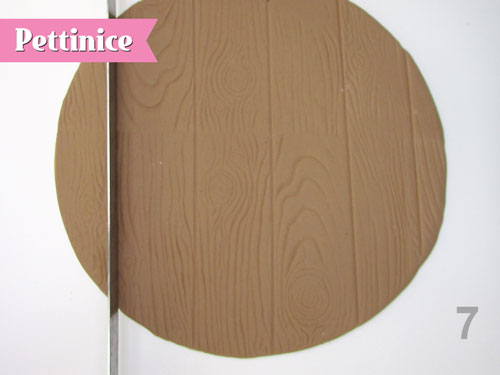 Step 7: Use a ruler to emboss "slats" as shown.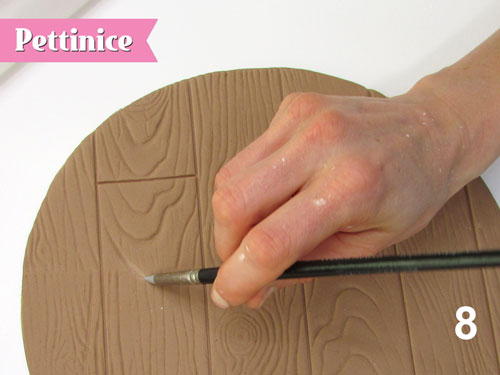 Step 8: Use clay smoothing tools to go over any of the wood grain.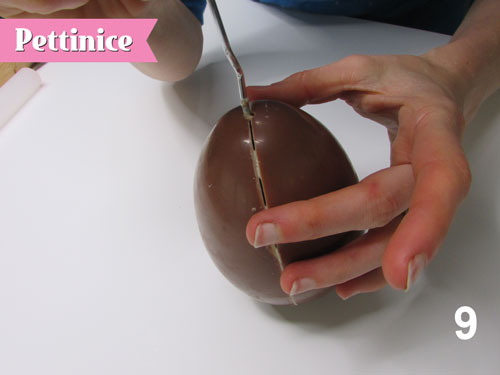 Step 9: Use a warm metal skewer to poke a little hole on the top of your chocolate casted egg. This will help when you attach your teddy's head in Step 22.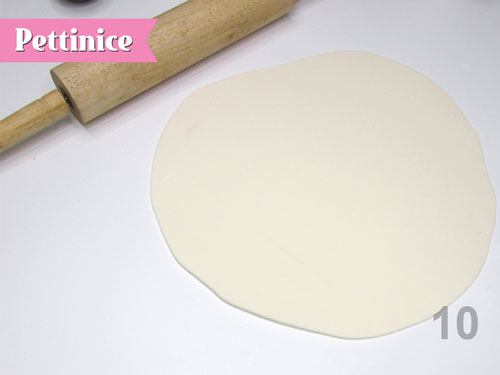 Step 10: Roll Ivory Pettinice to 2-3mm thick.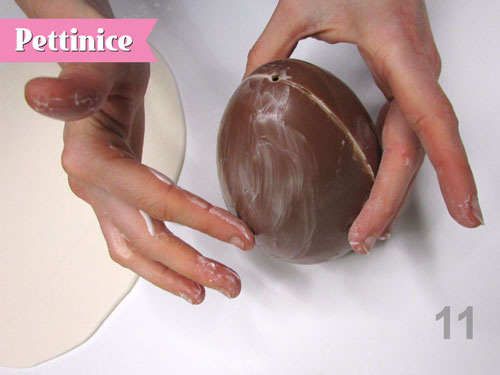 Step 11: Cover chocolate egg with a very light coat of Crisco, or other fat like Sprink canola oil spray.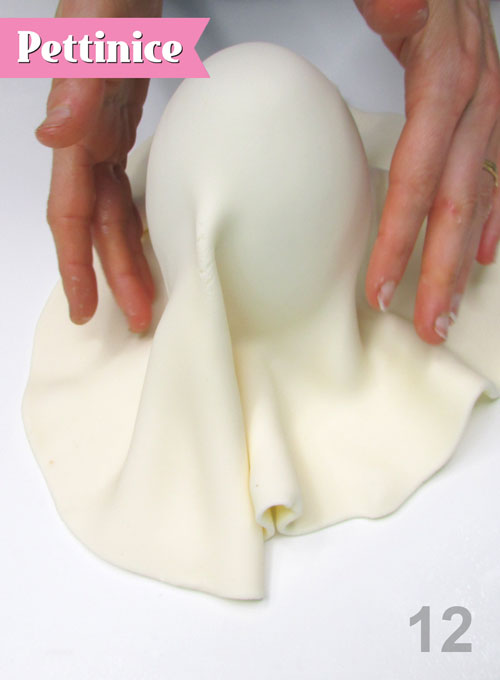 Step 12: Cover chocolate egg with Pettinice and smooth.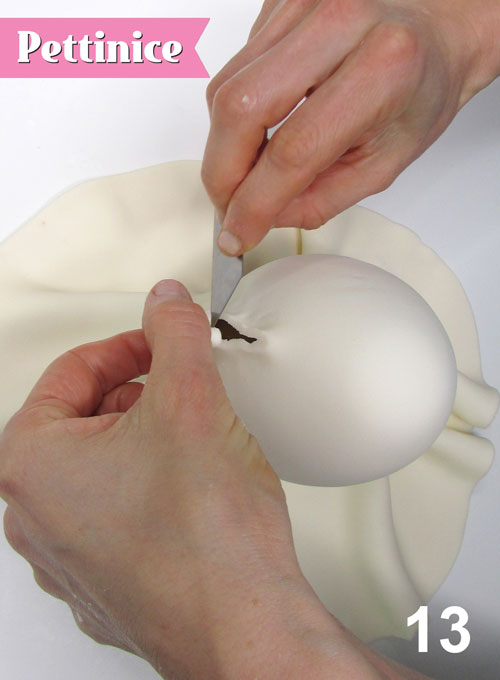 Step 13: Use your razor to trim excess, and smooth seam.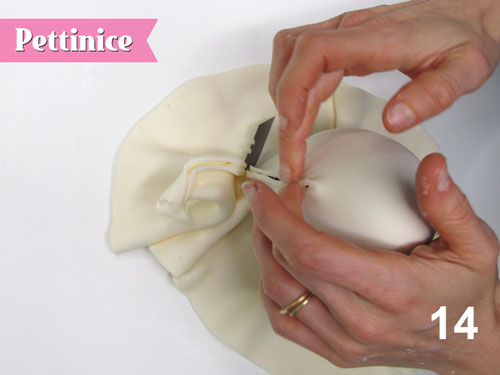 Step 14: Press together and smooth the seam. Pettinice makes this a dream!
Step 15: Trim excess fondant.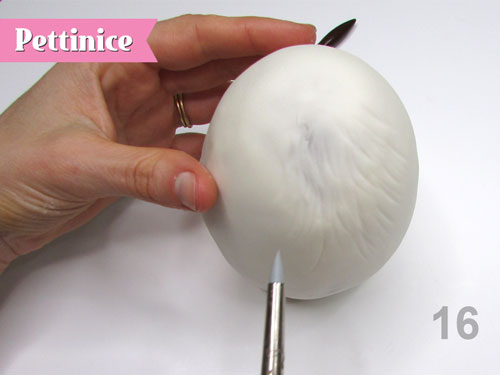 Step 16: Use your smoothing tools to create your own fur impression, alternating between the sizes to get good texture.
Watch the video to see how Karin embosses the fur.
Watch how Karin creates the fur texture with her favourite sculpting tools.  If you are having problems seeing this video, jump over to our YouTube channel and subscribe!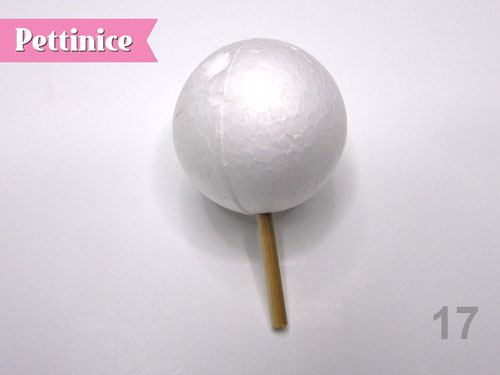 Step 17: Take your 2" styro ball and impale the wooden skewer.
Step 18: Repeat steps as above, to cover the head.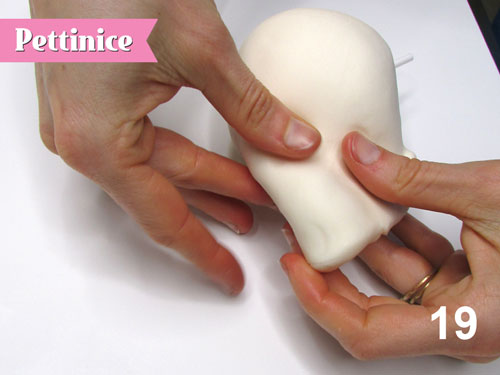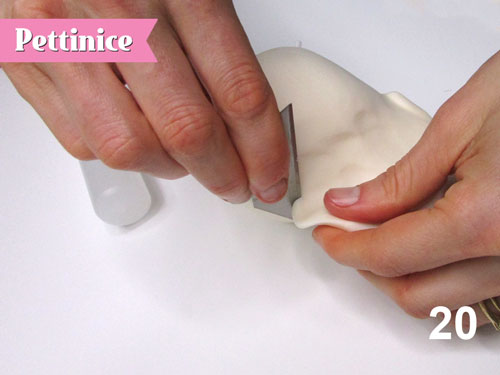 Step 20: Trim excess with razor.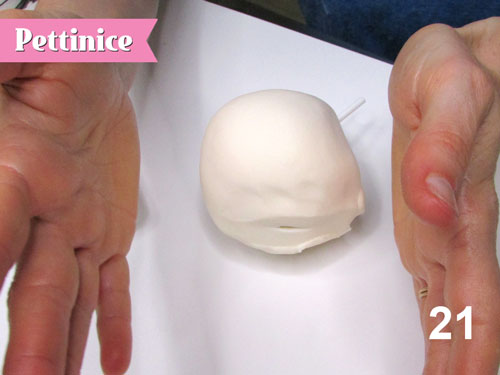 Step 21: Roll the ball in your hands until the seam disappears.
Pettinice premixed Ivory is a beautiful colour.  I use it all the time. It will give my teddy a sweet soft look.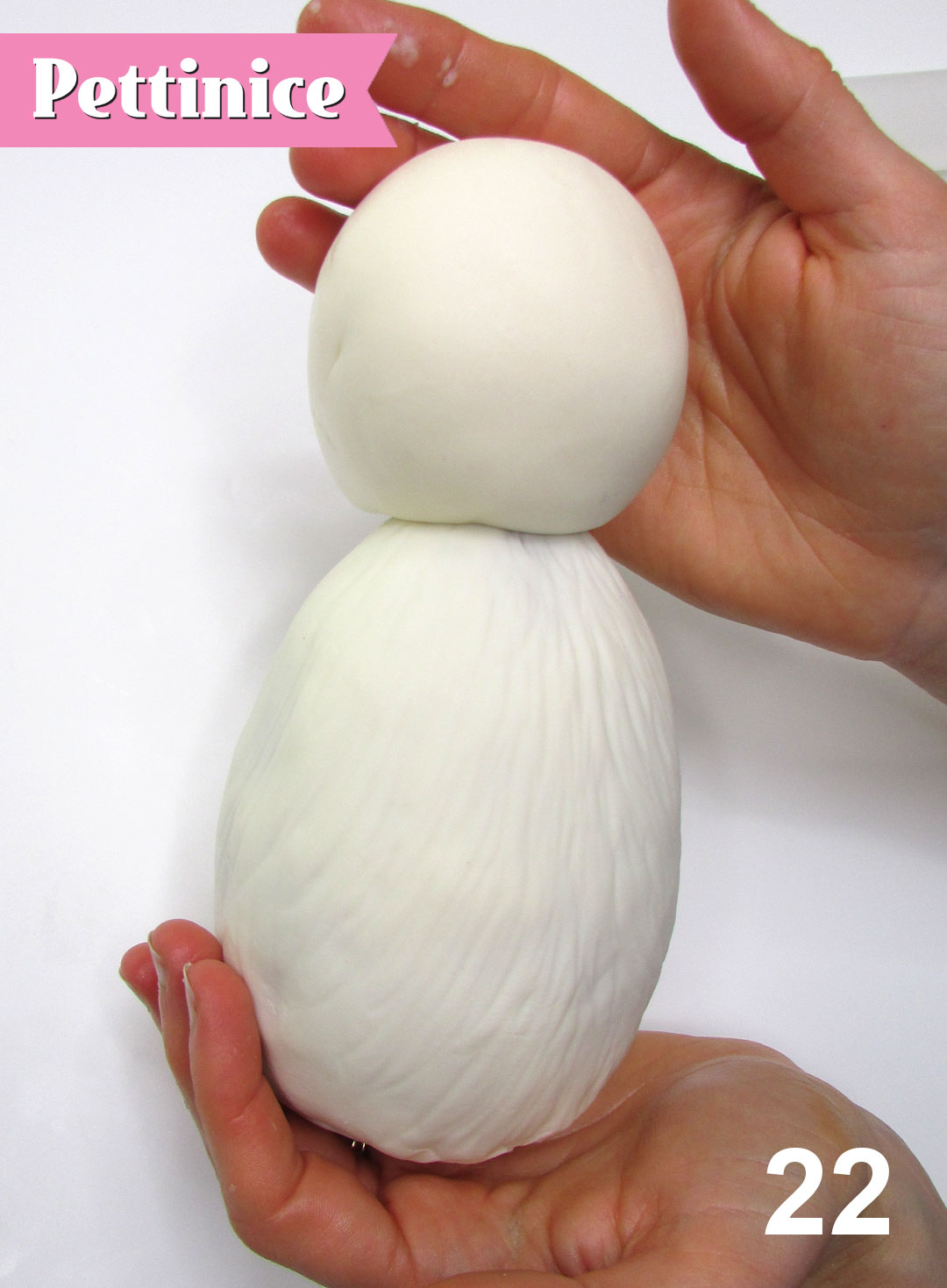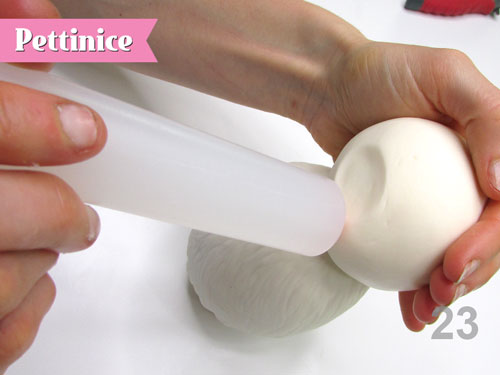 Step 23: Use the tip of your rolling pin to emboss an oval for the mouth area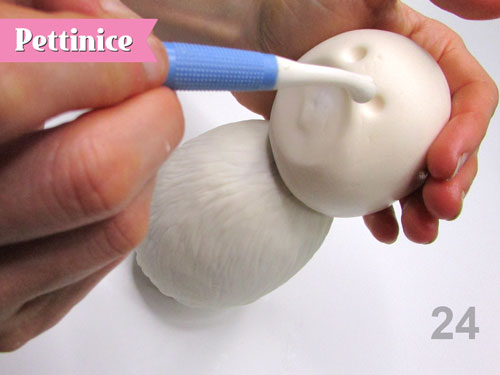 Step 24: Use your ball tool to create eye sockets.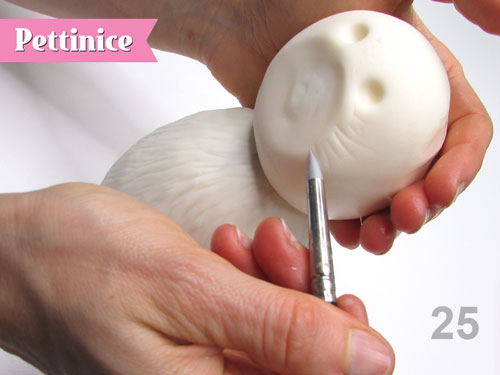 Step 7: Use your smoothing tools to create your own fur impression, alternating between the sizes to get good texture on the head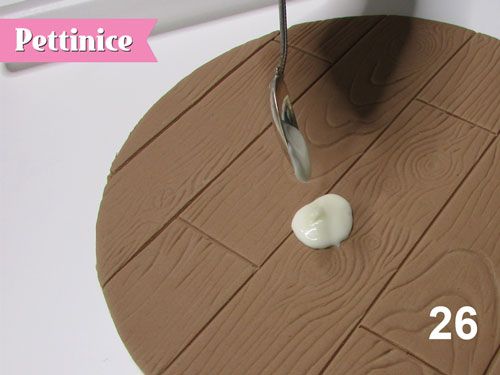 Step 8: Use cool melted chocolate to glue the teddy to the board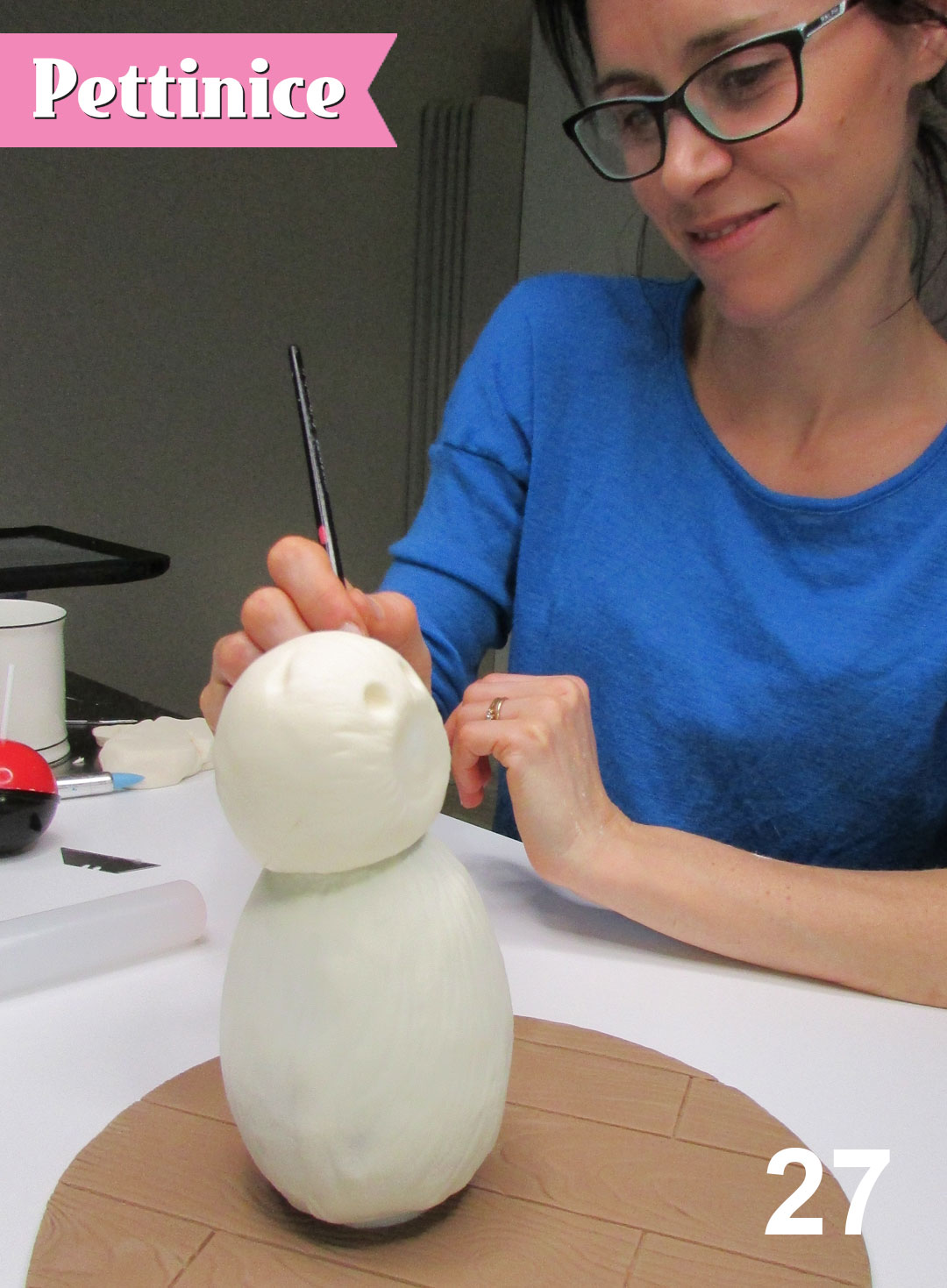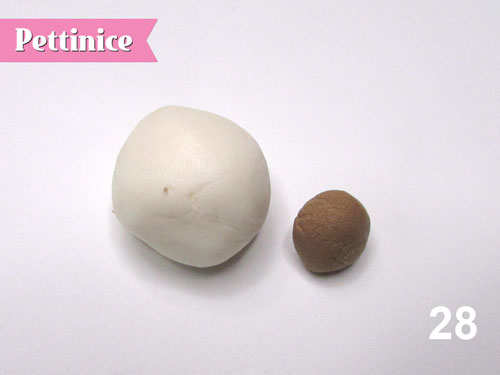 Step 28: Mix Ivory with chocolate for snout colour.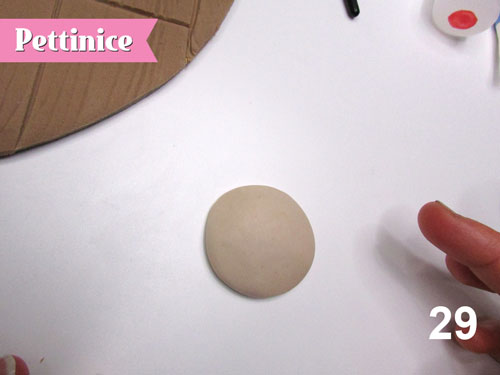 Step 29: Roll new colour into ball and flatten on the table.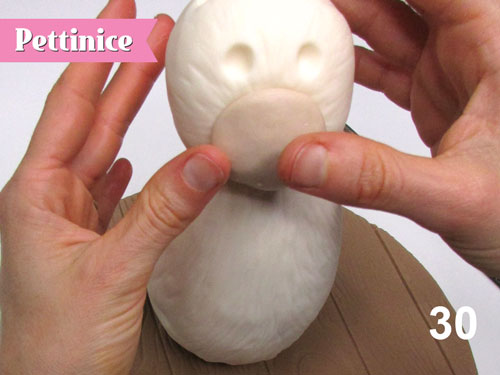 Step 30: Using a touch of water, stick it onto the face.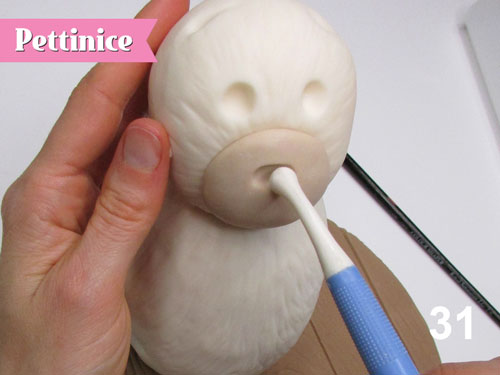 Step 31: Use your ball tool to indent nose.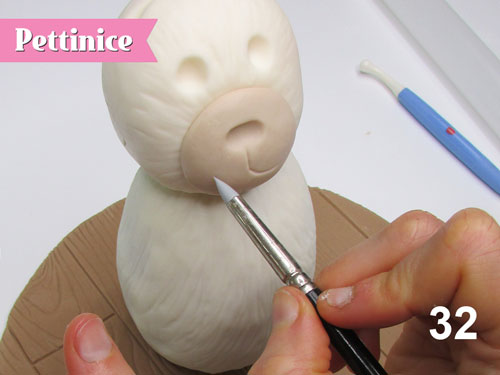 Step 32: Emboss teddy bear smile.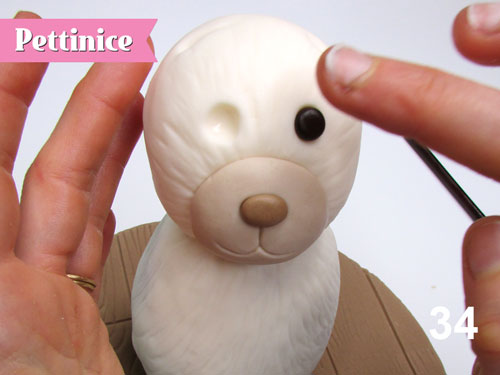 Step 34: Roll two small balls of Chocolate Pettinice for the eyes.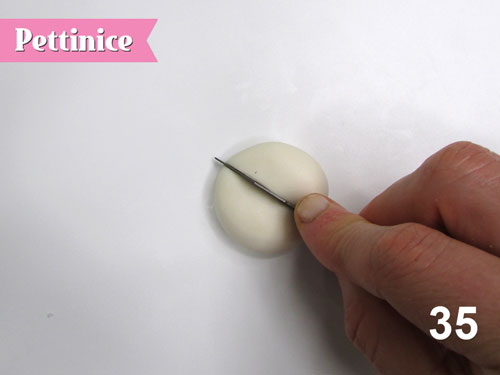 Step 35: Roll a small ball, slightly flatten and cut in half for the ears.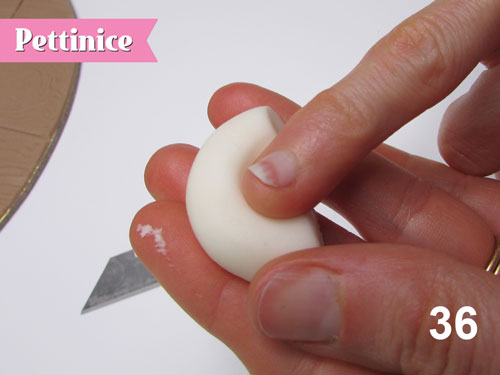 Step 36: Flatten the inside of the ear.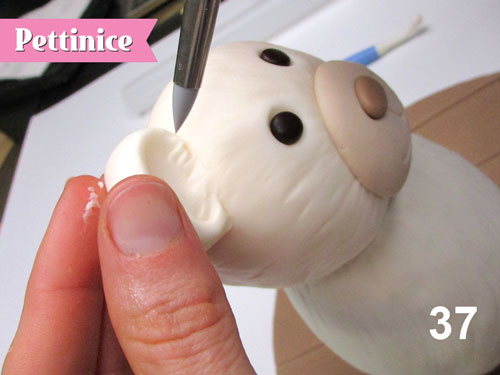 Step 37: Press ear in place and use clay tool to create embossed fur to hide the seam.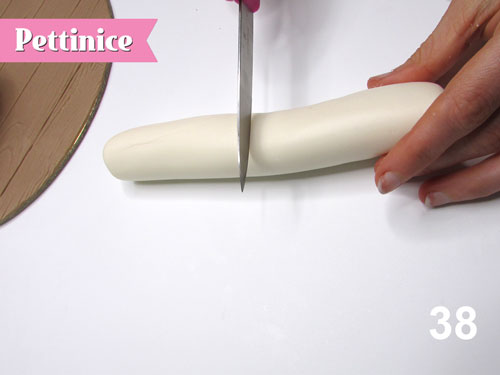 Step 38: Roll a long sausage for the arms and legs. Cut 1/3 for the arms.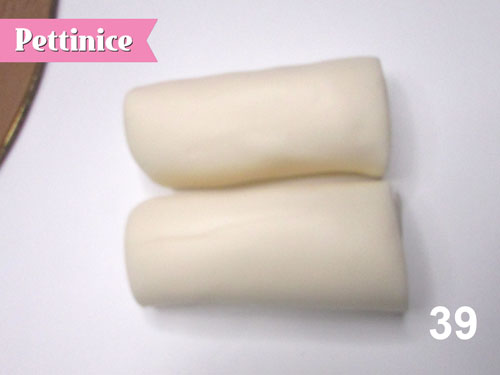 Step 39: Now divide that smaller piece into two more for the legs.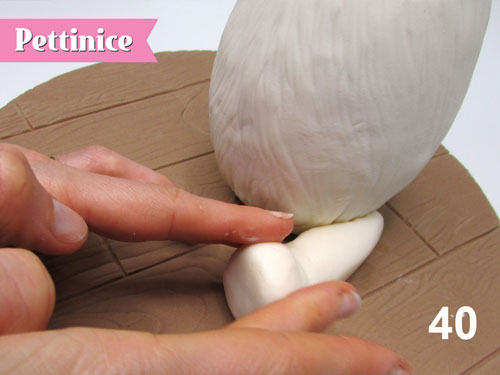 Step 40: For the legs, pinch upwards to create feet and cut tops at opposite angles as shown in the photo. Glue in place with a little water.
Who knew re-vamping chocolate hollow Easter eggs could be so cute?  This design is light enough to happily sit on a cake! If you make one, we would love to see it! Please share it on our Facebook page, or upload it to our cake gallery, which you can find by clicking here.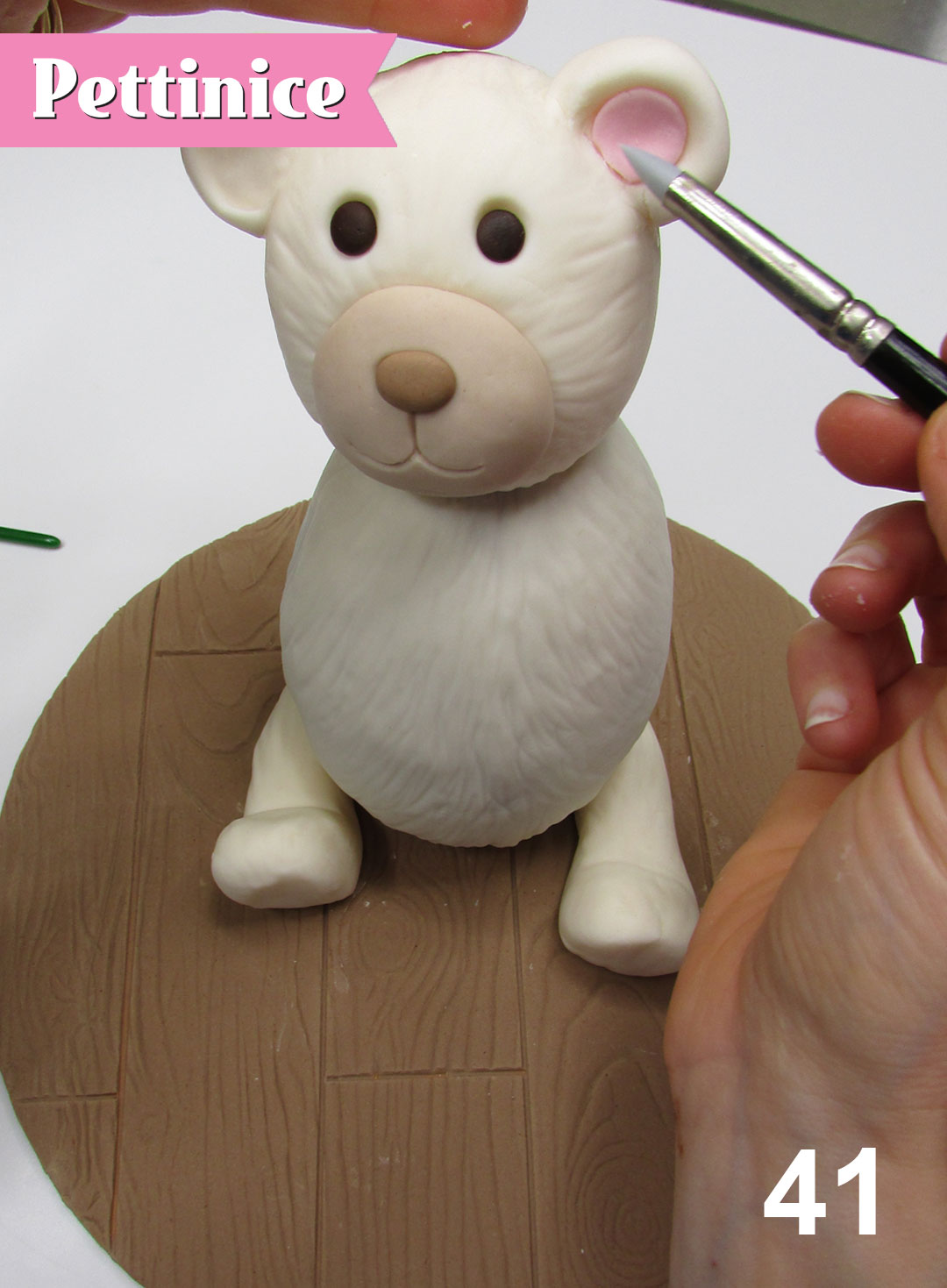 Step 41. Roll small pink balls and place inside the ears.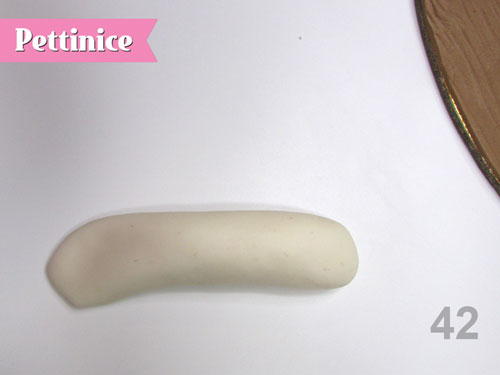 Step 42: For the arms, pinch the ends to taper slightly for hands.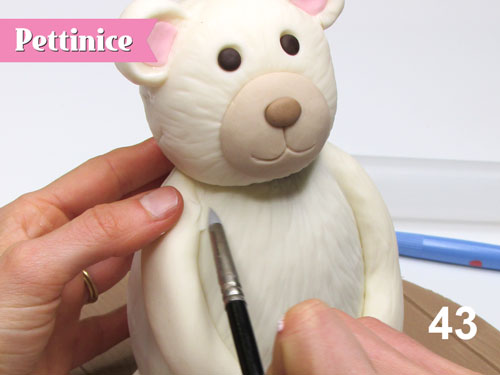 Step 43: Glue in place with a little water. Use your smoothing tool to blend the joins for all.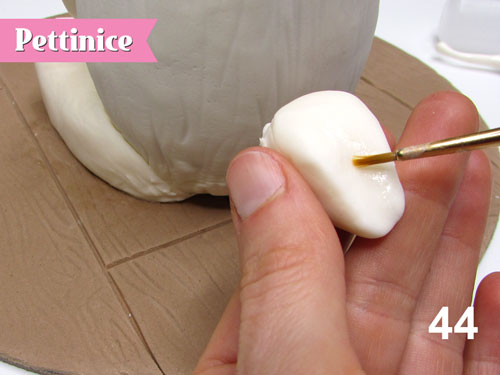 Step 44: Roll a small grape sized ball for the tail. Use water to attach to the body.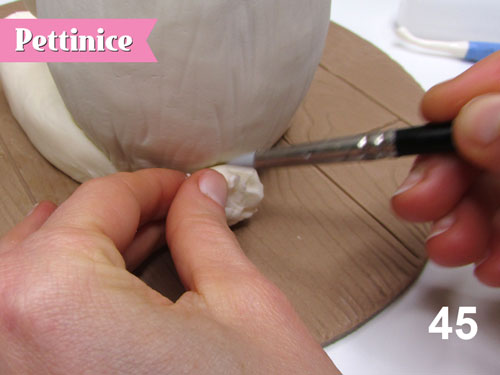 Step 45: Use your clay shapers to create texture.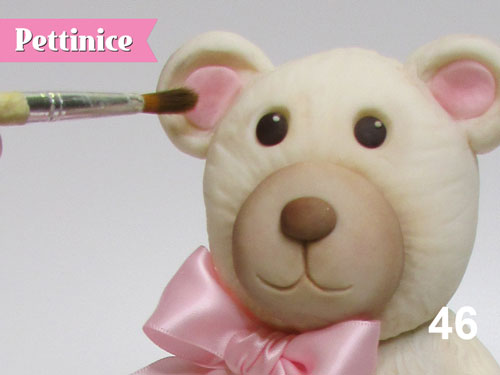 Step 46: Let your teddy and board rest and harden. Allow any wet areas to fully dry. Use the dusting powders to create texture, shadow and depth.

Karin Klenner owns Sweet Little Treat located in Hamilton, New Zealand.  She says "I'm a mum to two little boys which are my world (and have been known to destroy my world by attacking the odd cake) and married to an amazing guy who, thank goodness, is very good with a drill because my favourite cakes to do are 3D sculpted cakes. I love doing animals especially."

Would you like to see more tutorials?