Taco Cake - creating chocolate platform armature by Nina Blackburn
You know when you get a cake idea to try something different, and it doesn't let you go? It's that 2 a.m. bolt of creative lightning that hits you and you simply HAVE to get up and try it right away? Who relates? This project was exactly that for me: Creating a chocolate platform as cake armature with nothing else. And you know what? IT WORKS!!!!!
Like many of you, I've got lots of tools and tricks of the trade tucked away in my cake studio.  For instance, when I created my pug cake, I happily shaped my own Styrofoam and tin foil to fill in areas of his belly and front legs.  When I created my standing flamingos for the Waitakere Big Day out, I made four of these babies back-to-back as 40 minute demonstrations.  A Styrofoam egg was an easy choice, which incidentally I haven't been able to buy in that size again since. Aaargh! 
Now, I have absolutely nothing against Styrofoam, apart from the fact it's really hard to source exactly what you want in New Zealand easily, or cheaply.  When I visited a local Michael's in the States - I may have shed a tear for the insane mark-up we are charged, and was envious of all the sizes, grain and shapes on offer.  It simply isn't the same in New Zealand.  If you want a very specific size, there's every chance you have it custom made, or worse, order online from an overseas outlet.  Those of you reading this in NZ are nodding your head - you know what I'm talking about! :P
So I think my little successful experiment with Señor Taco Tuesday will get you fired up and you can share my excitement in adding yet another armature option.  I am giving this another go with a bigger cake and will post photos of the result.  If you like this tutorial, please give it a thumbs up on our Facebook page.  Happy caking everyone! xoxo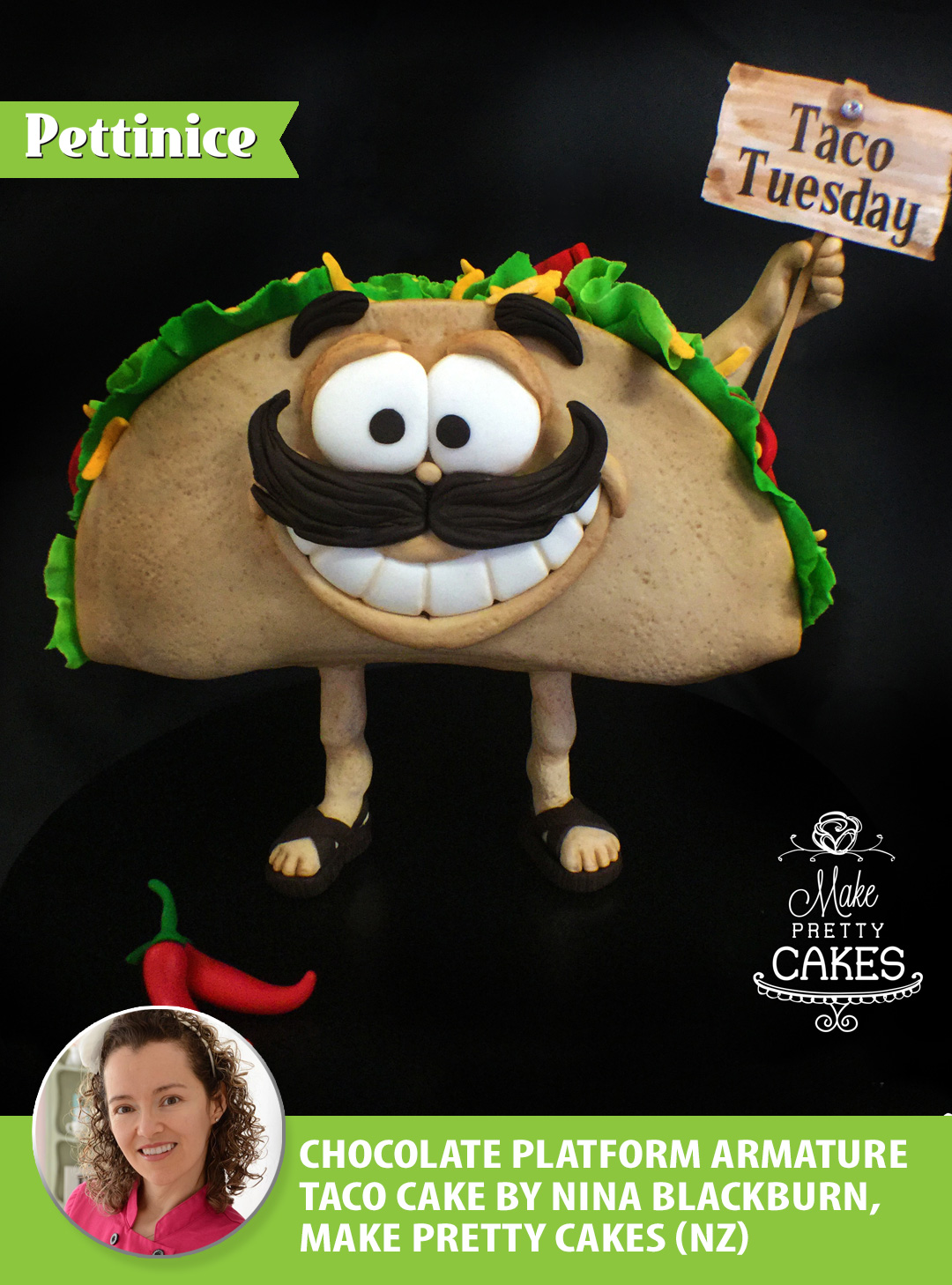 What you will need for this project
Chocolate Platform Armature
6mm threaded rod (7.5 inches)
Top cake board (I used 3mm thick 12" round masonite board)
Bottom cake board (at least 6" or bigger. I used 9mm thick MDF) See pug cake tutorial for photos
1 screw
Drill with Countersink drill bit and 6mm drill bit
2 x small washers (hidden by Taco man's shoes)
2 x large disc washers (to hold chocolate platform)
6 x nuts
Cake decorators glaze to paint over armature if not using stainless steel
Bubble tea straws to cover threaded rods
Cake card disks, cut to act as dam
Melted chocolate to pour and harden into chocolate structure base, inside of bubble tea straws, and inside gaps of threaded rod
Baking paper
Wilton flower former set (shown below)  OR, create your own form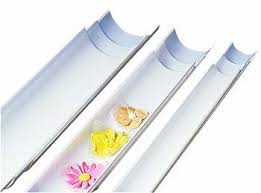 Edibles
Cocoa Powder
High % alcohol to combine with cocoa powder (or petal dusts) for white wash painting shadows and to splatter paint
Icing sugar/cornflour/Bakels Sprink /canola oil spray to roll out / Crisco, etc.  / water for sticking fondant
Taco colour:
1 packet of Ivory Pettinice
5g Pettinice – Chocolate
15g Pettinice – Orange
25g Pettinice – Yellow
Condiments and face:
100g Pettinice – White
50g Pettinice – Chocolate
100g Pettinice – Green
25g Pettinice – Red
25g Pettinice – Orange
25g Pettinice – Yellow
Body:
8" round cake, at least 2-2.5" high
3:1 ratio Ganache. I used 600g chocolate to 200g cream
Compound chocolate for melting
Tools
Scissors
Spatula
Acetate
Rolling pin
Sharp Knife
Toothbrush or hard bristled brush for paint spatter
Pointed hard sugar shaper or similar bulb cone tool, or toothpick for frilling
Dresden tool
MAKING THE CHOCOLATE PLATFORM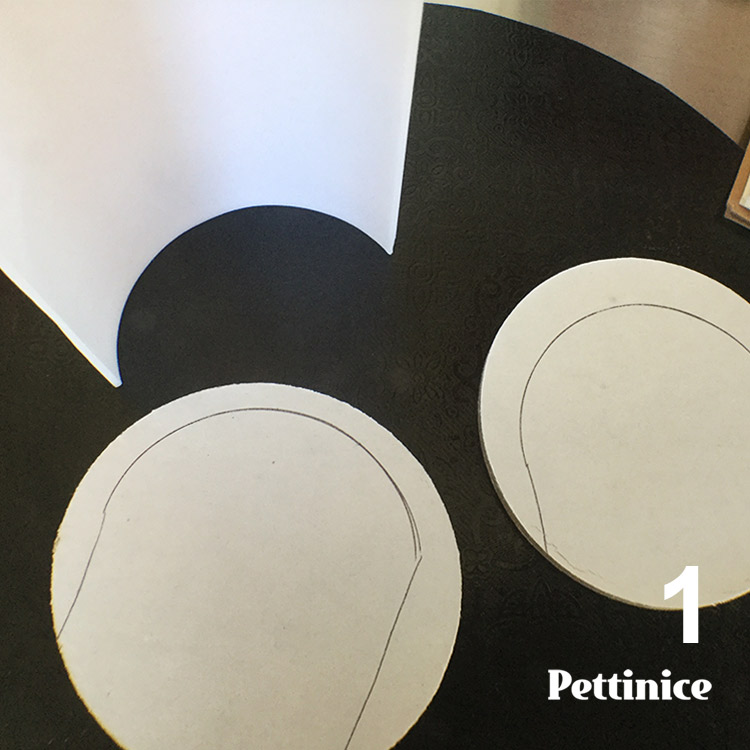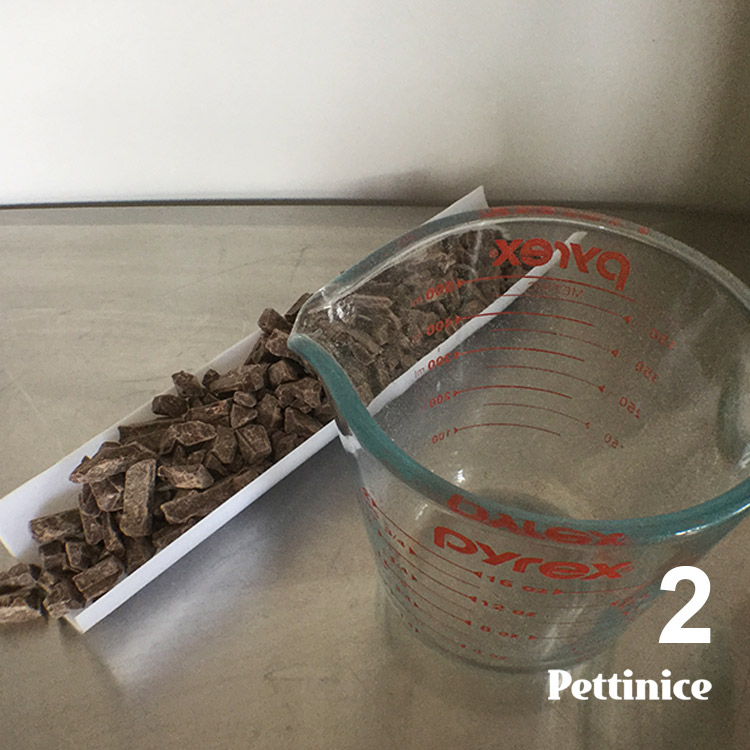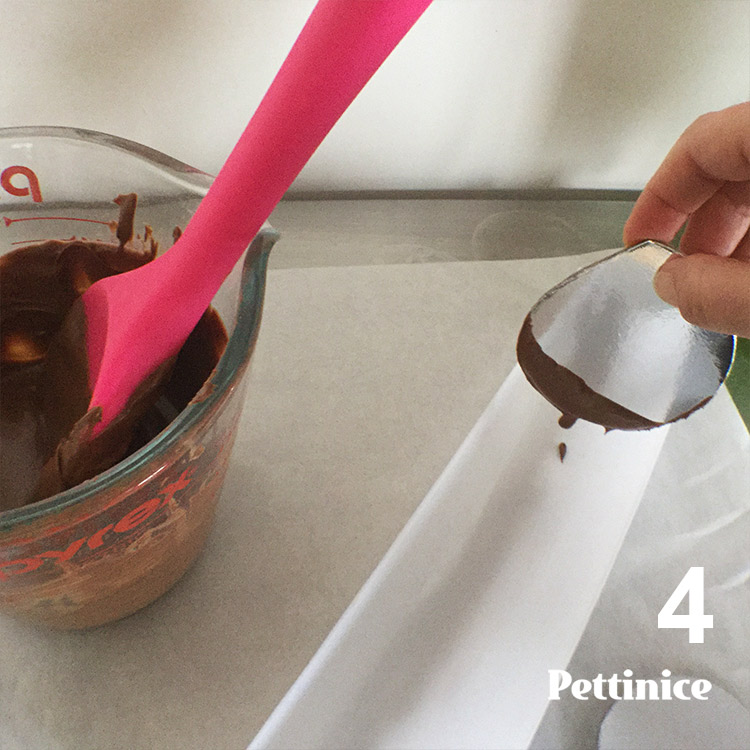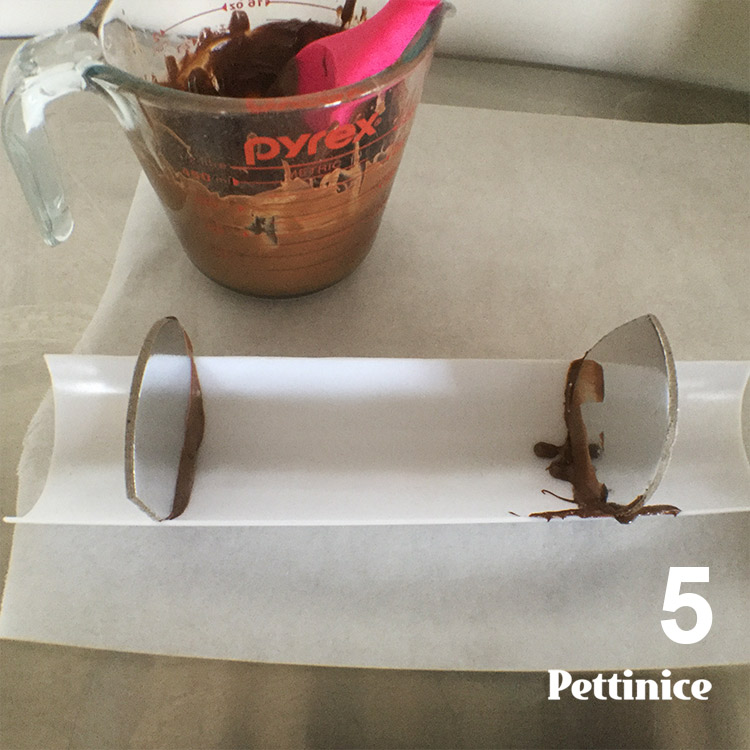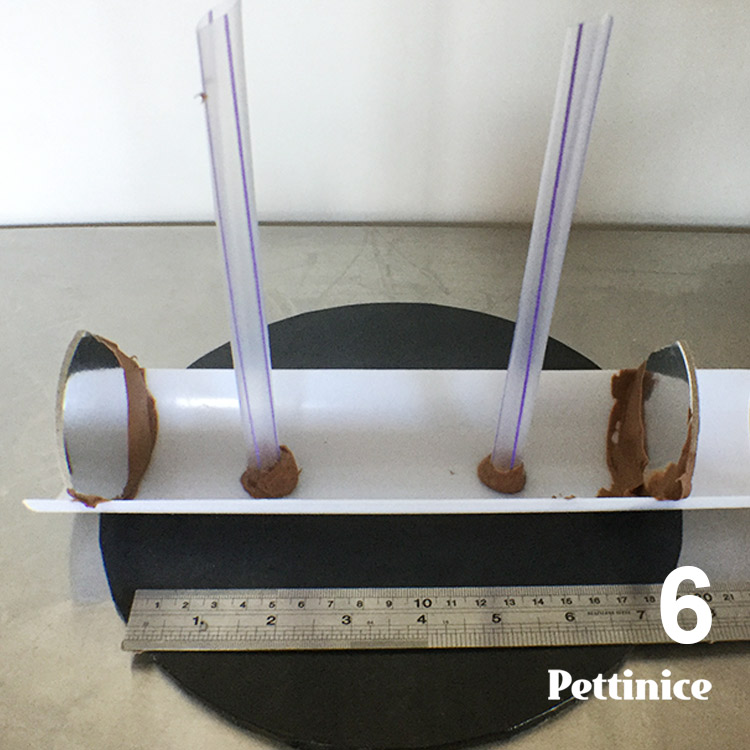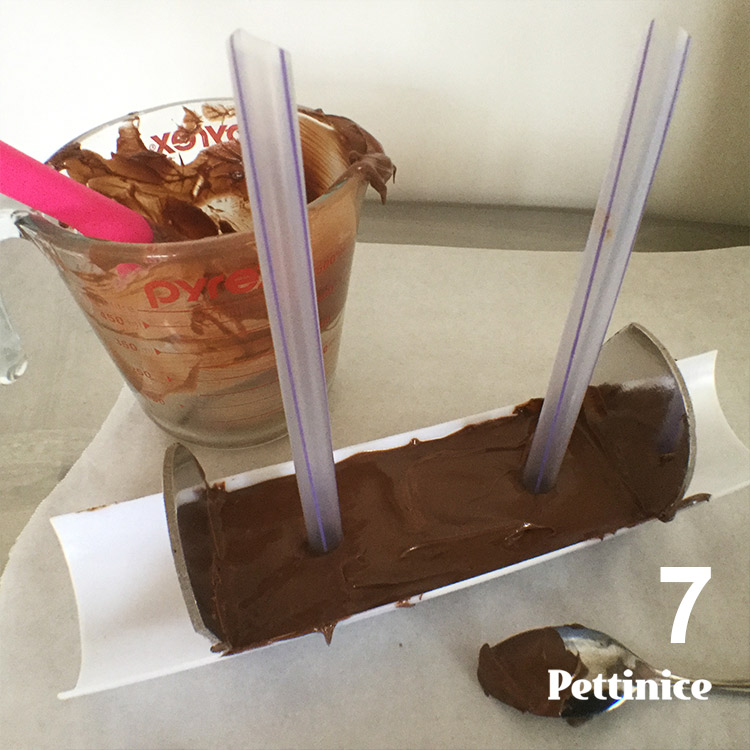 Use the touch test - if the chocolate feels warm, it's not ready.  Use this time to paint decorators glaze on threaded rod, nuts and washers.  Note: Do NOT leave the chocolate in the fridge longer than you need to.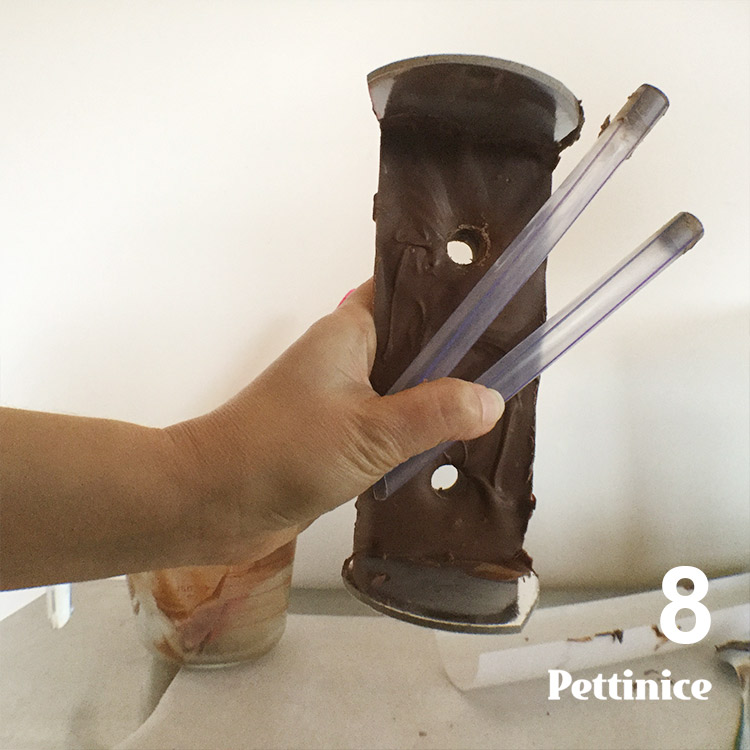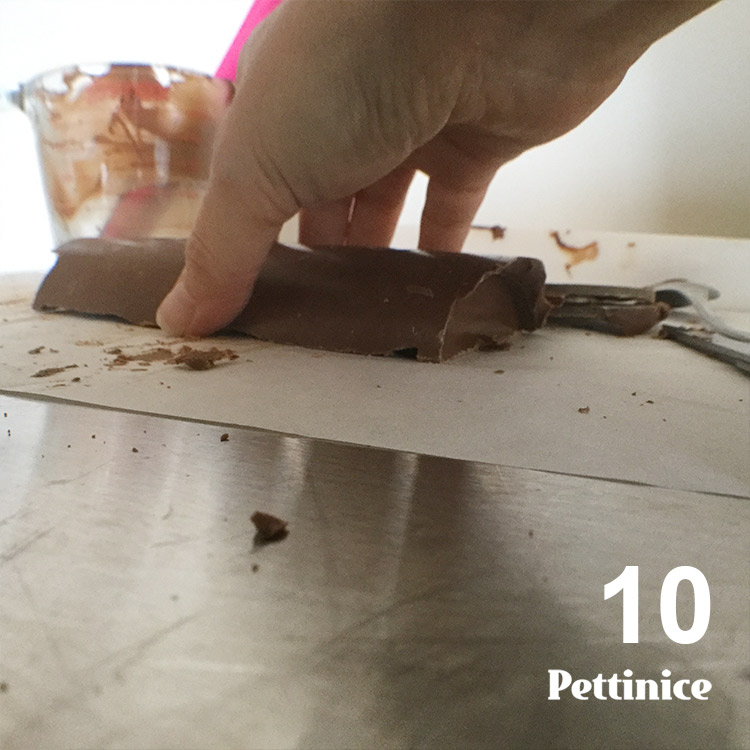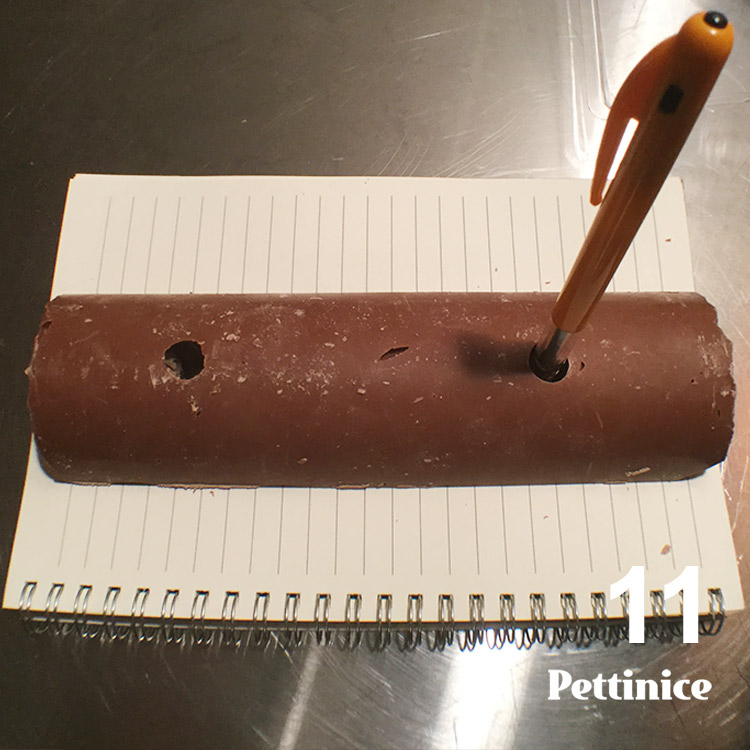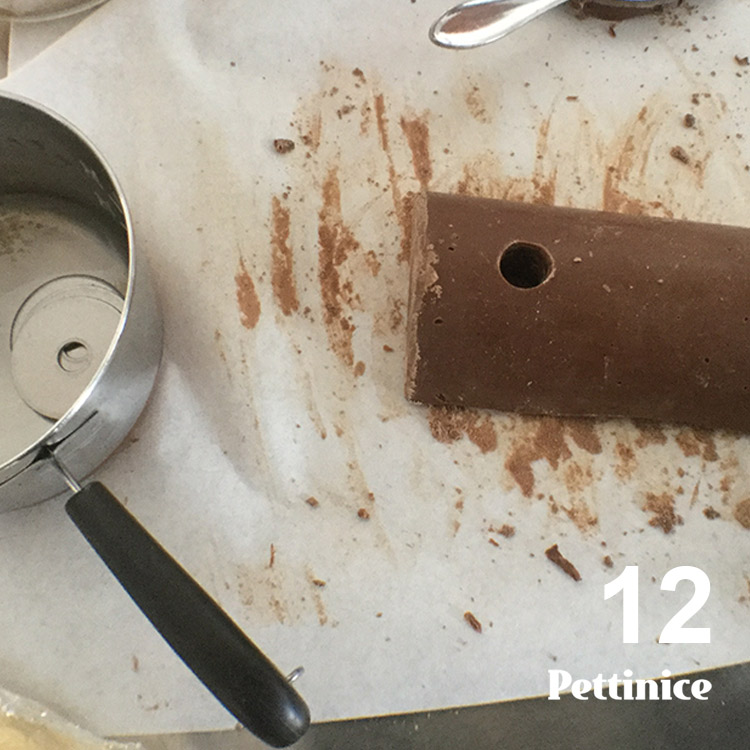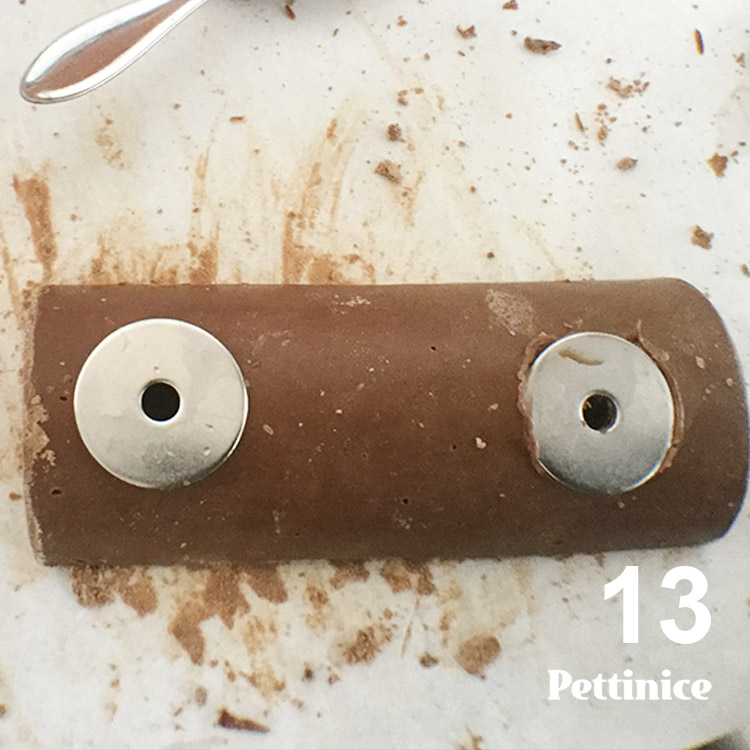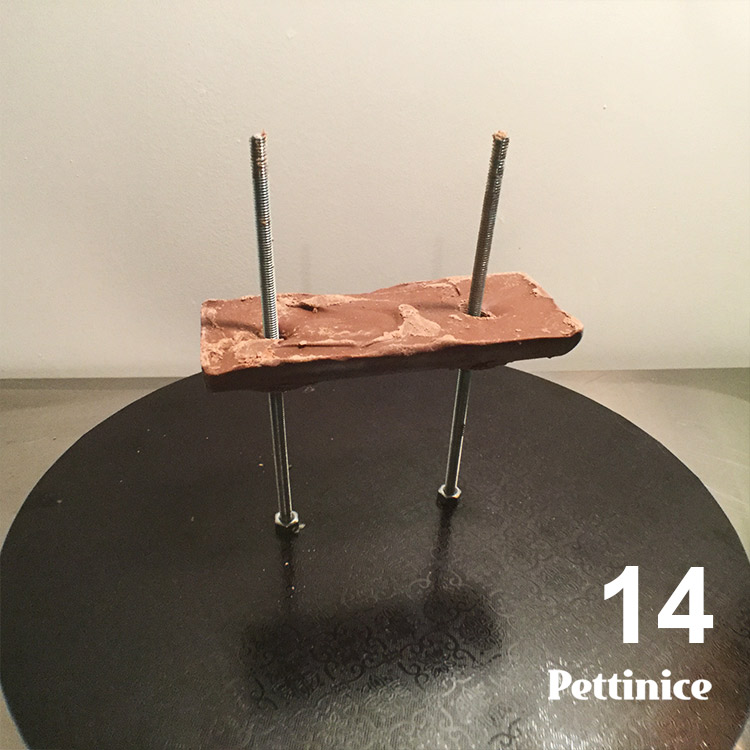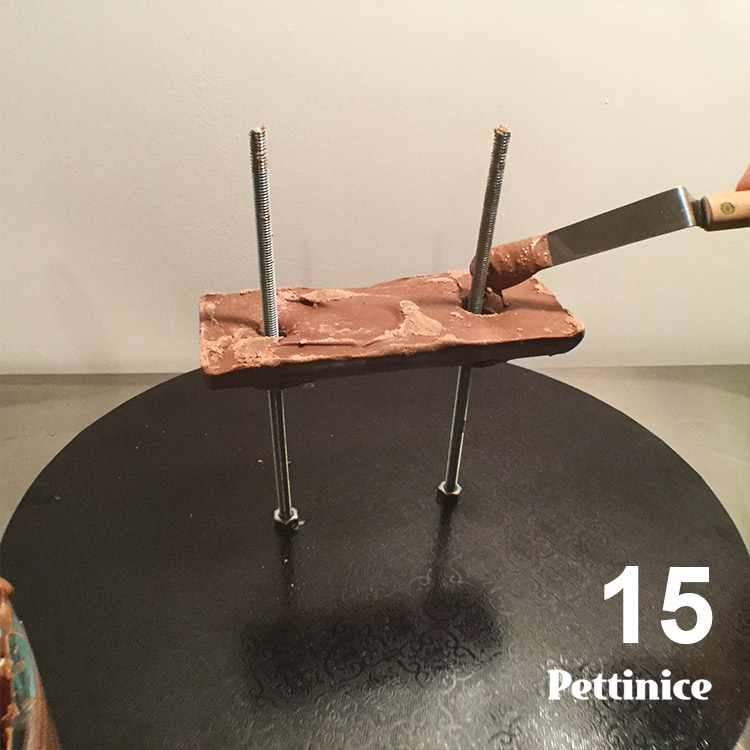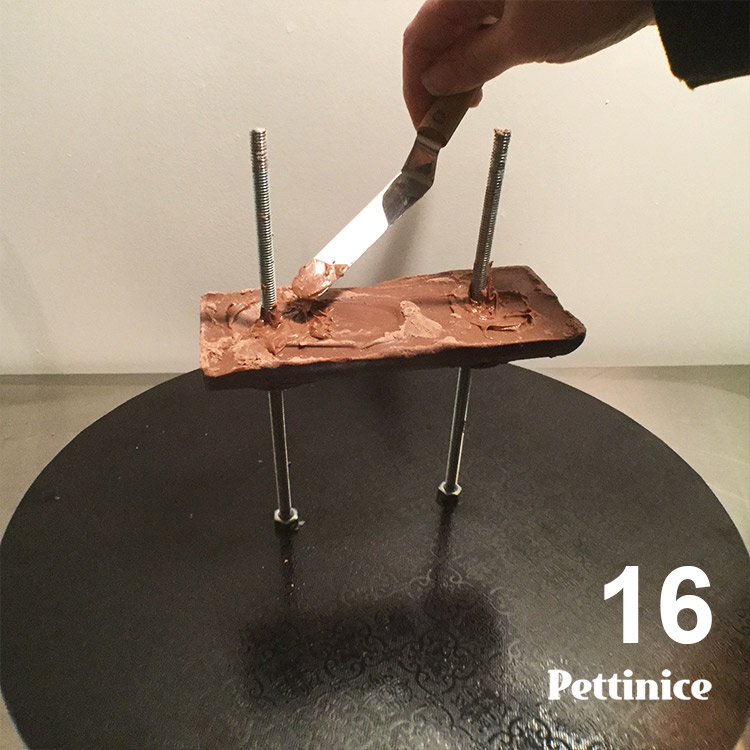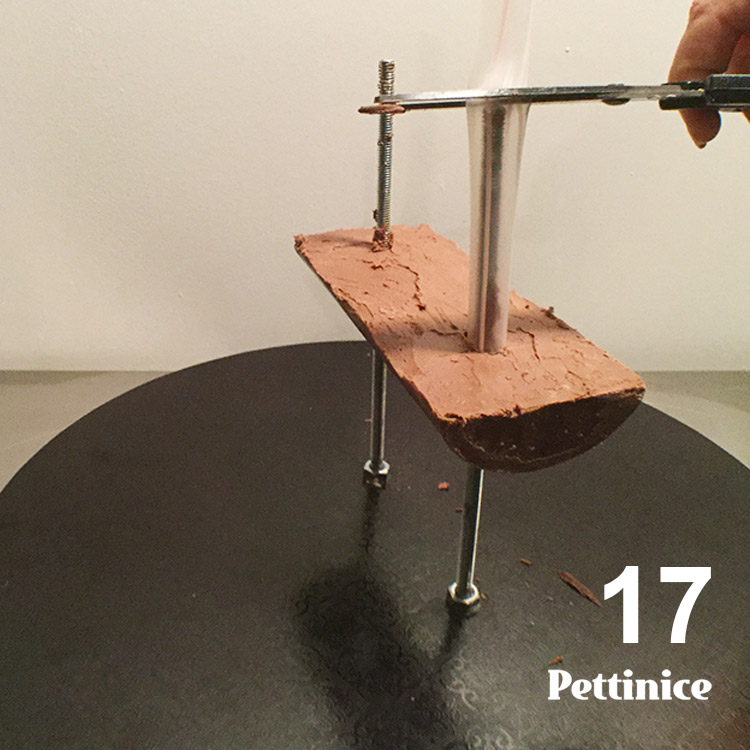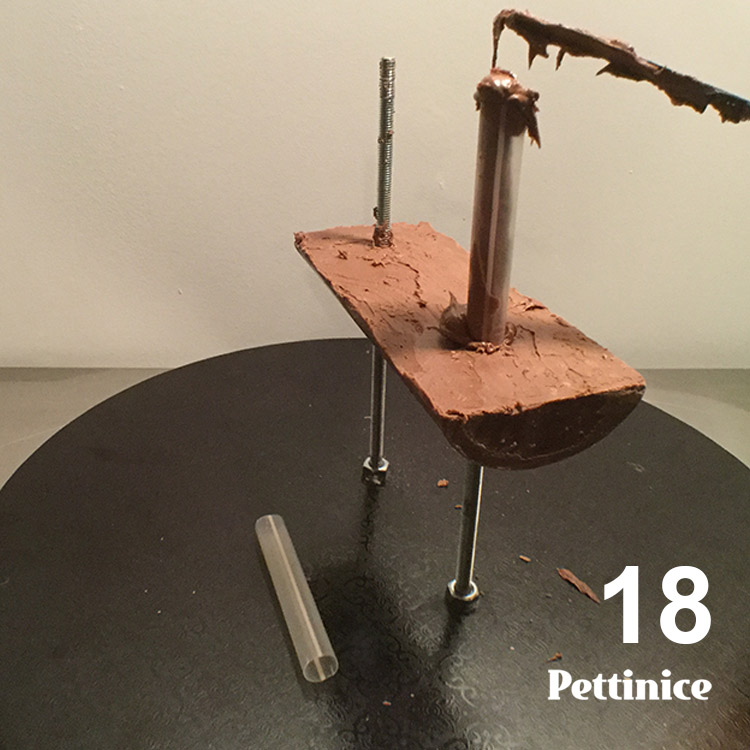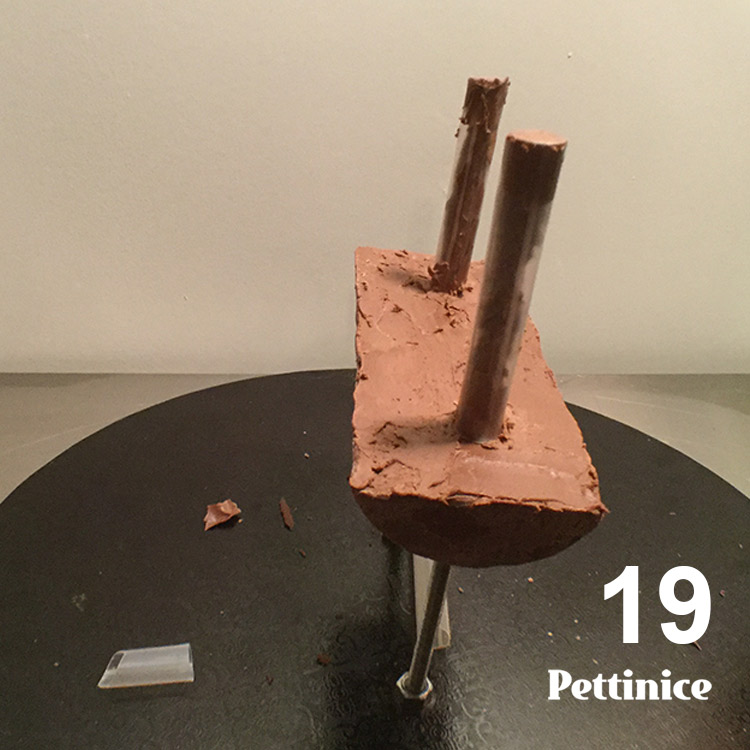 Top tip! If you know you are going to be cutting your cake in half for a project, fold your baking paper in half and the crease will leave a mark on your baked cake so you know where to slice.  Easy!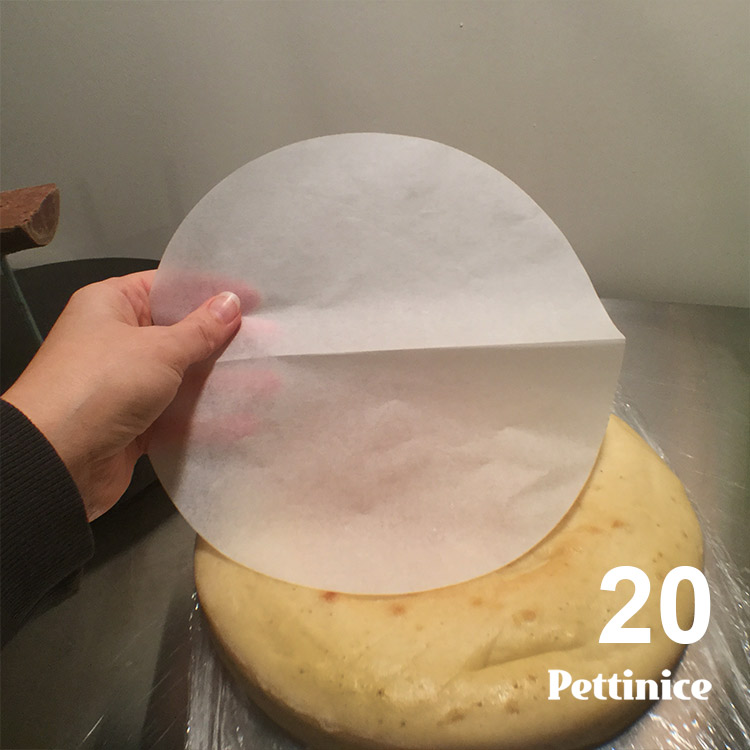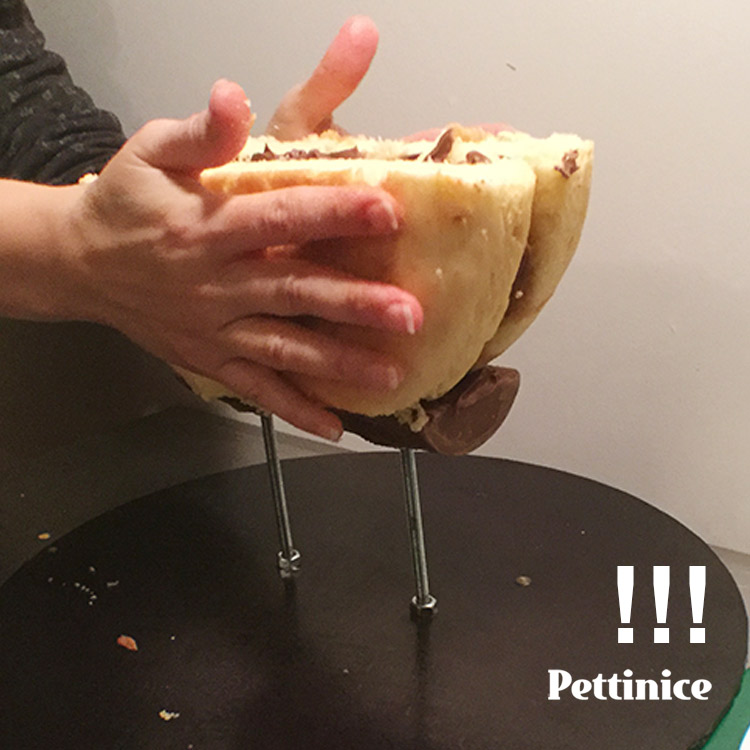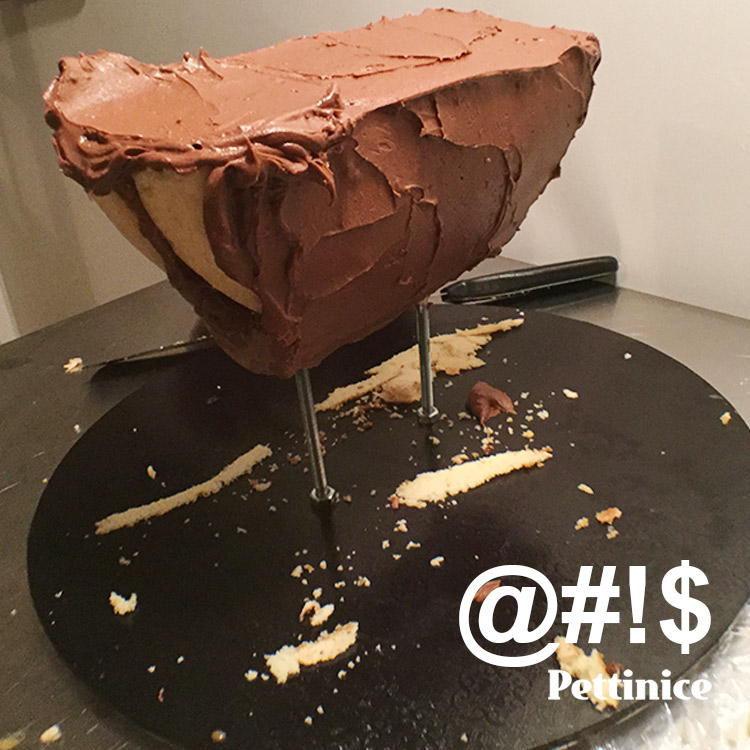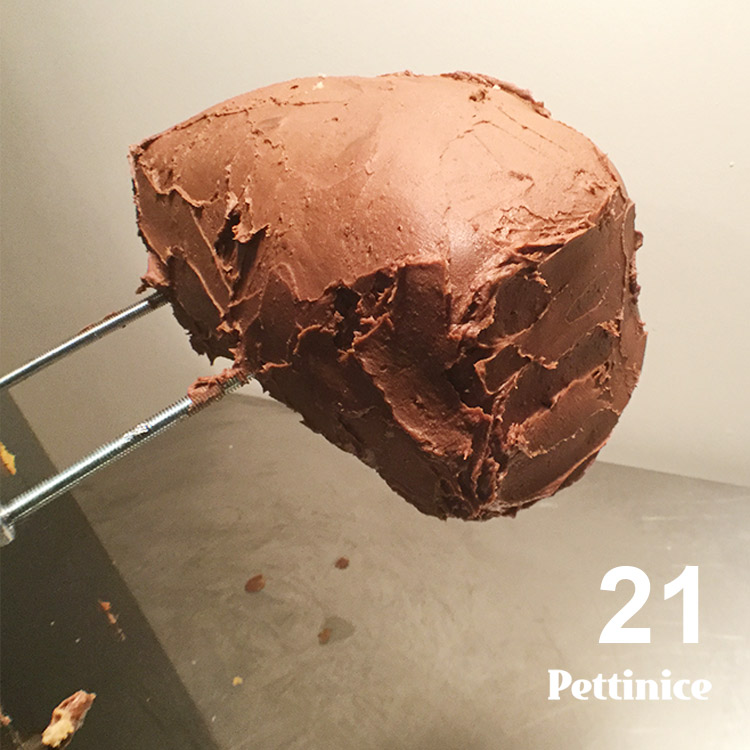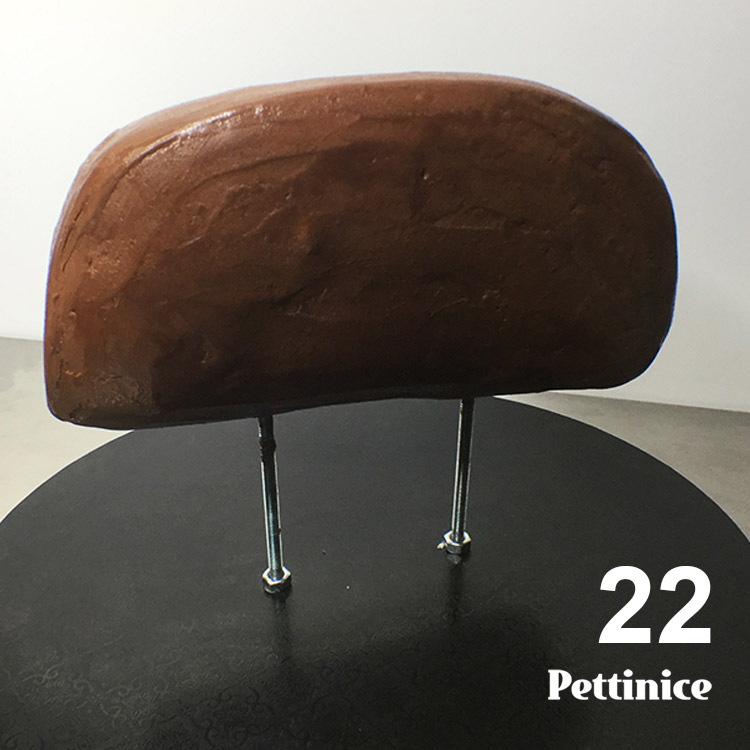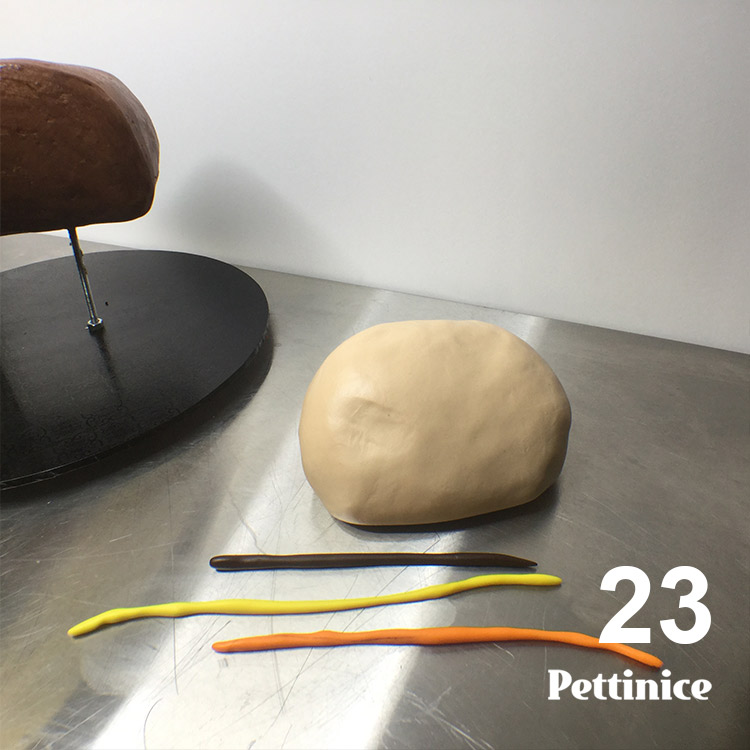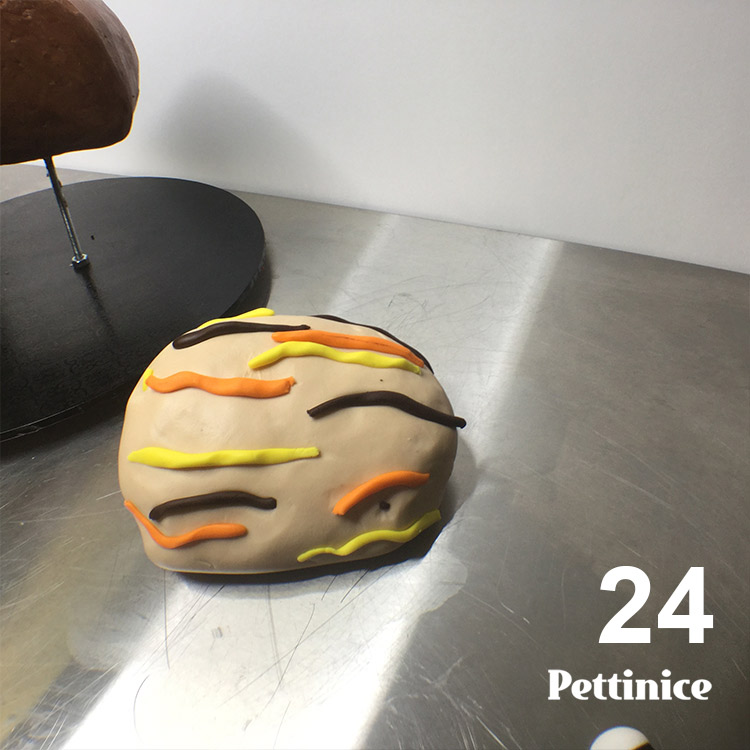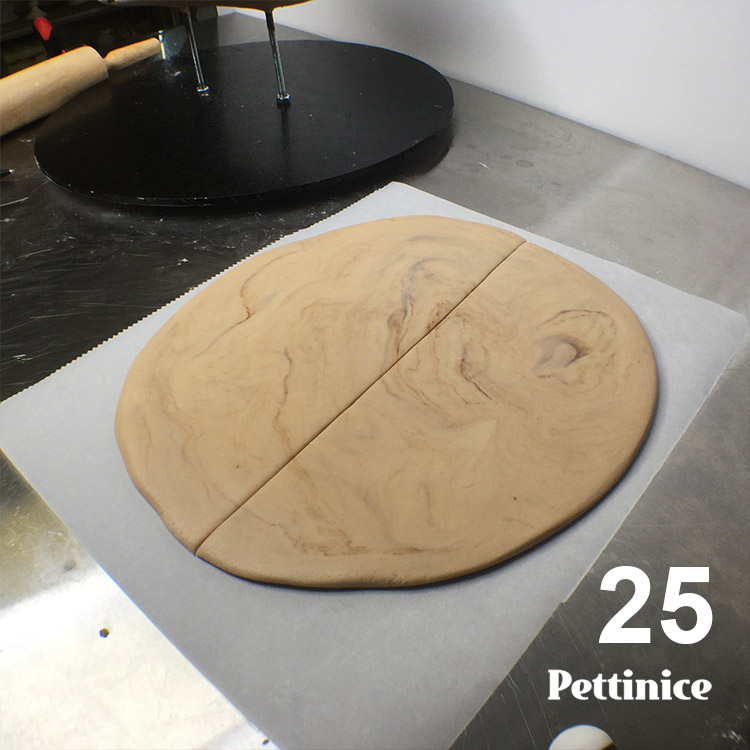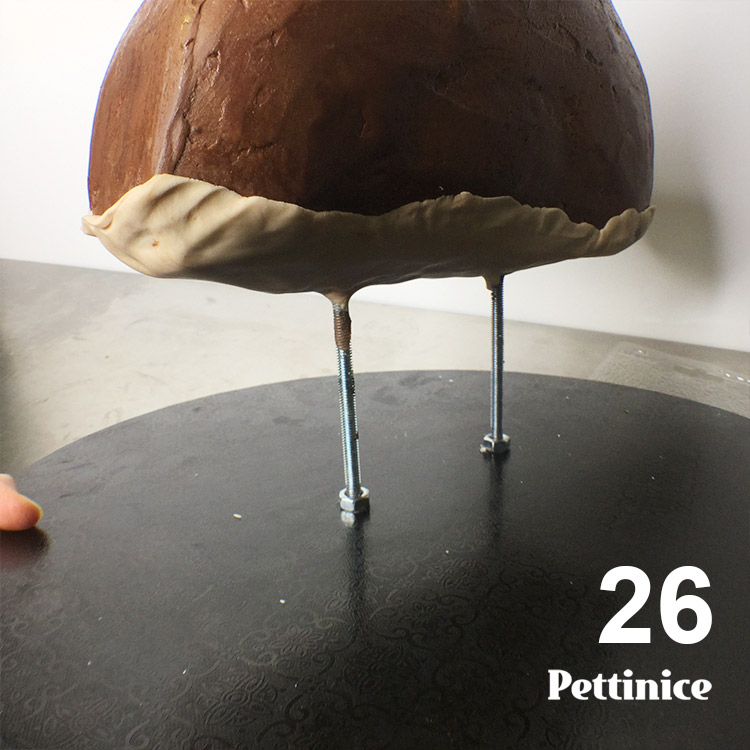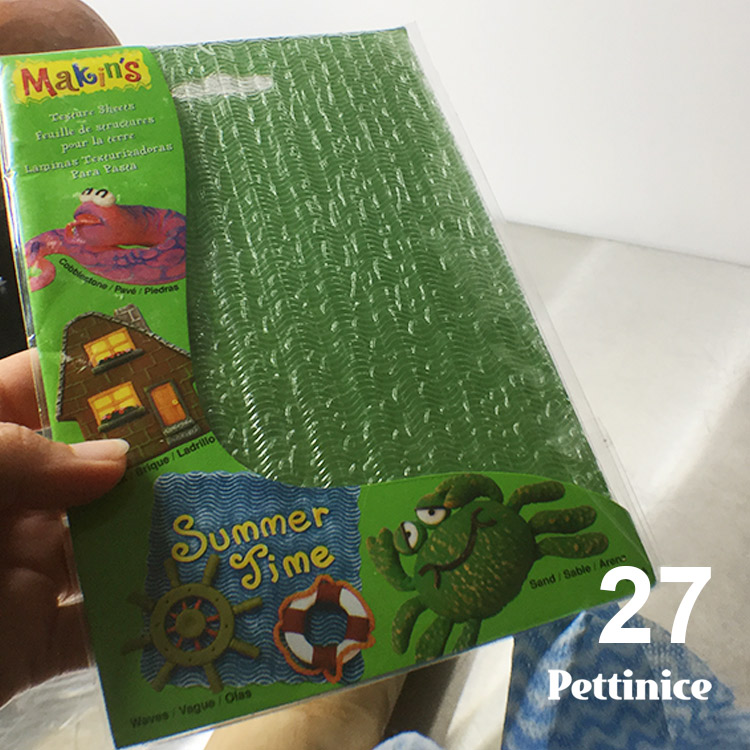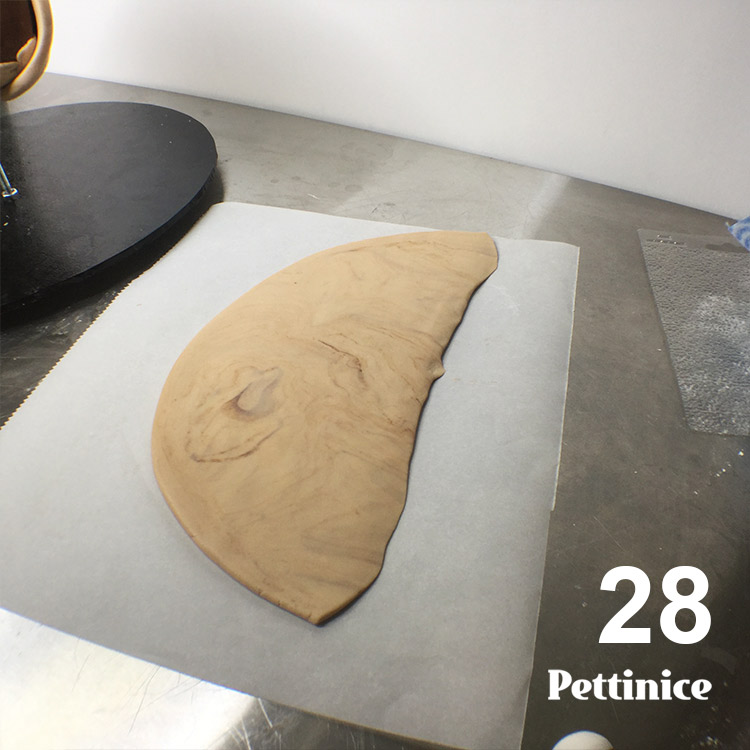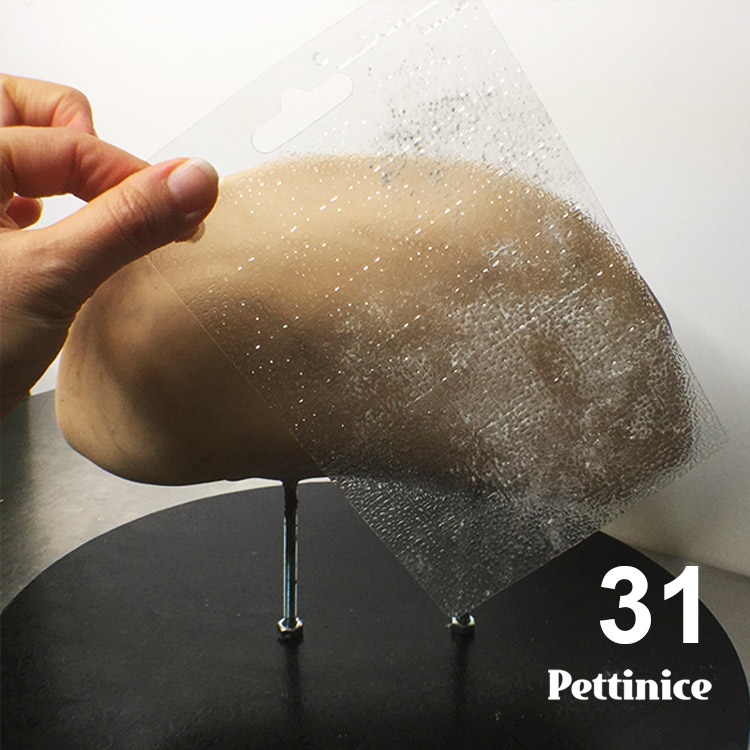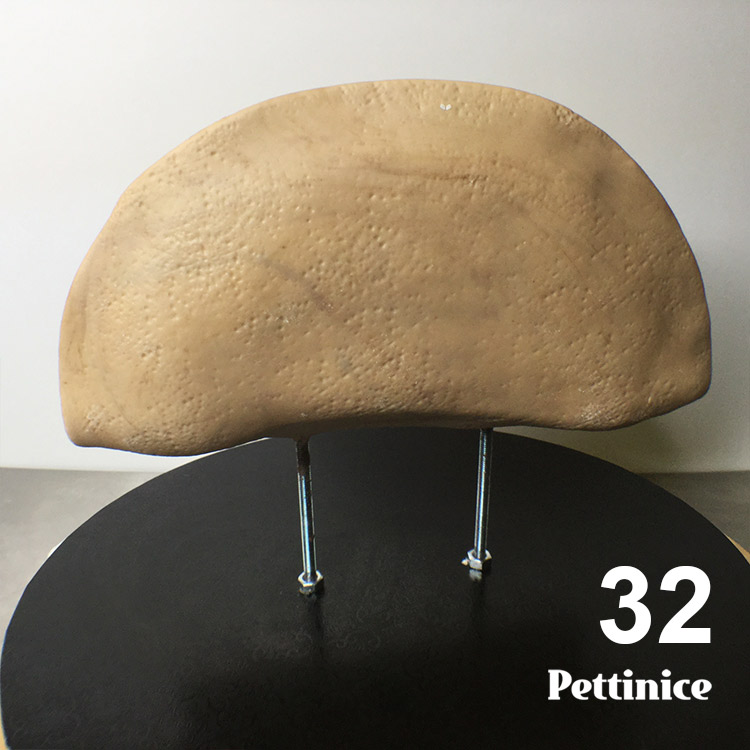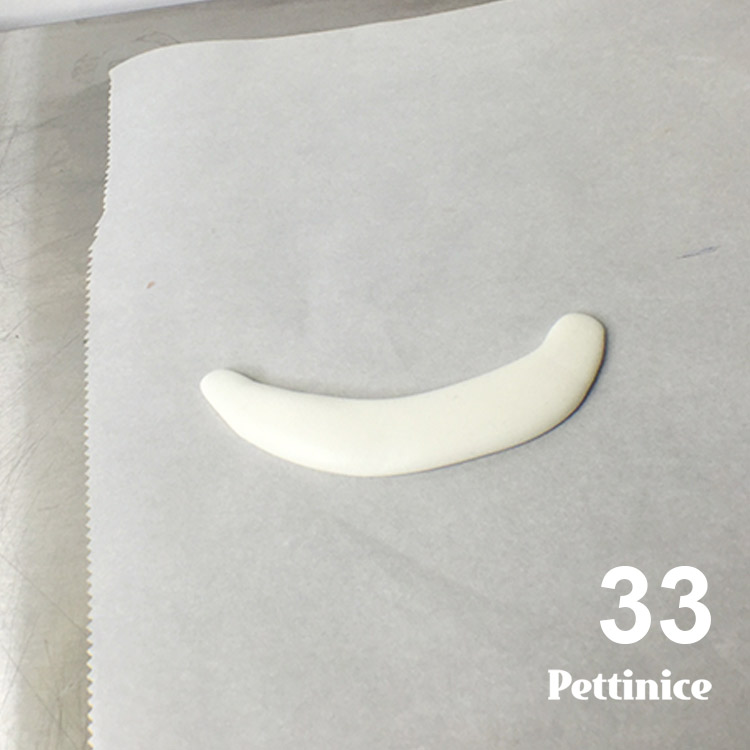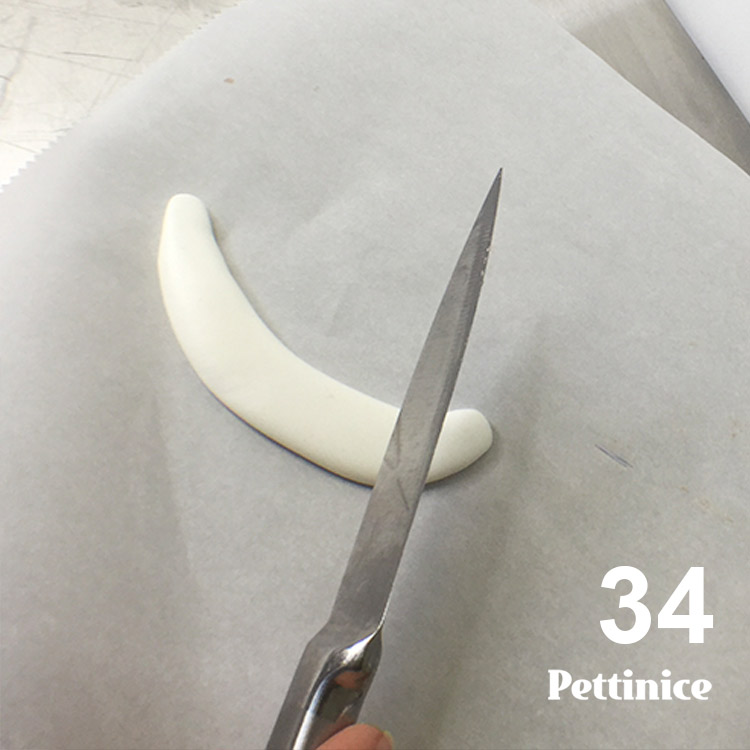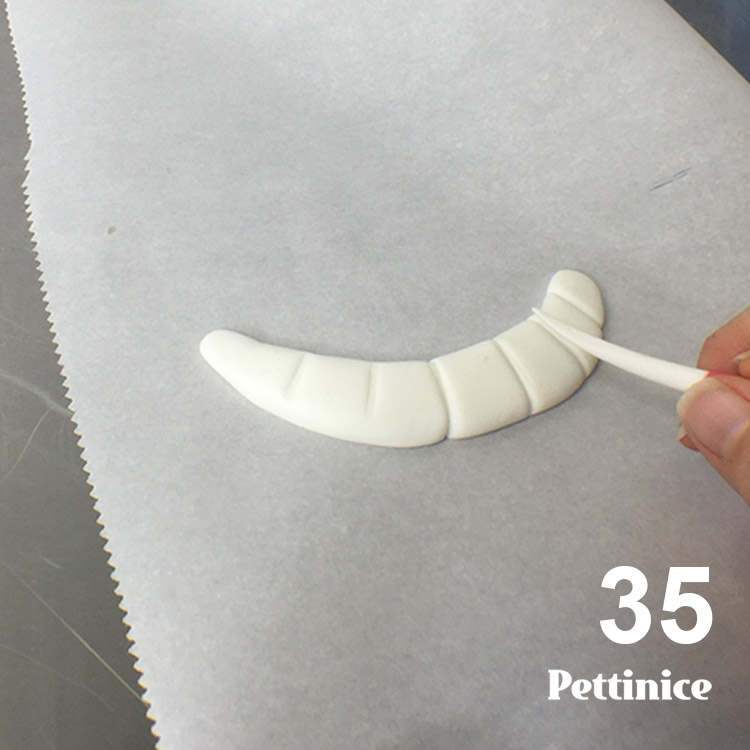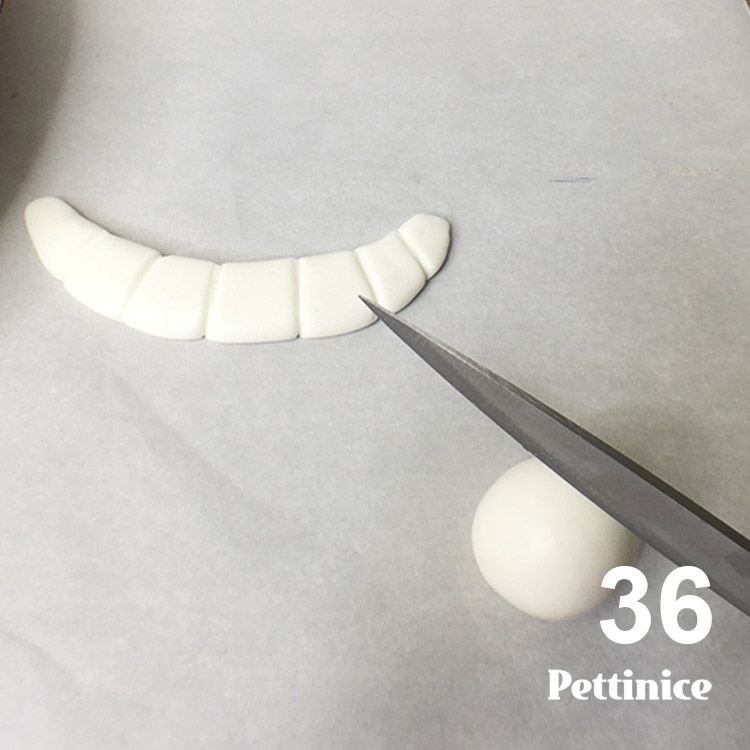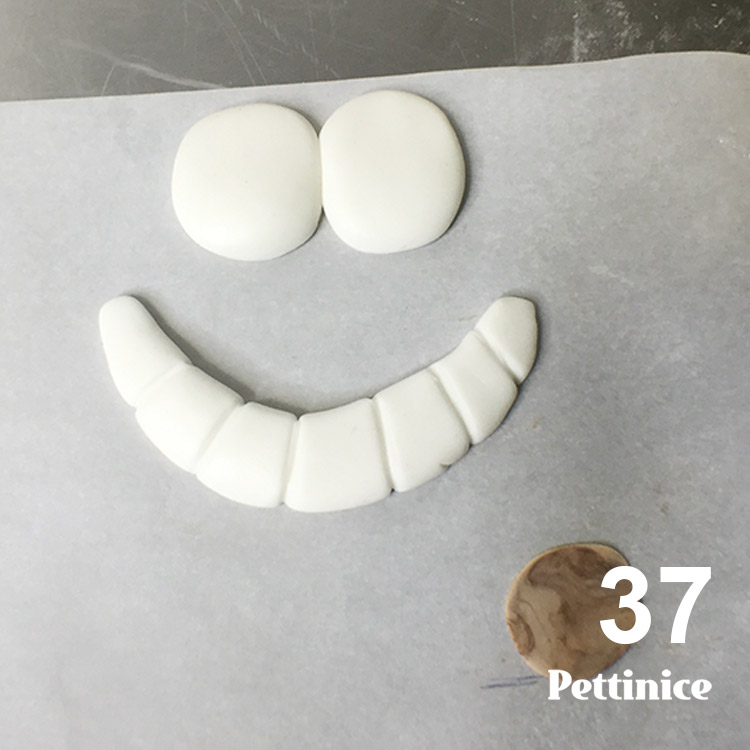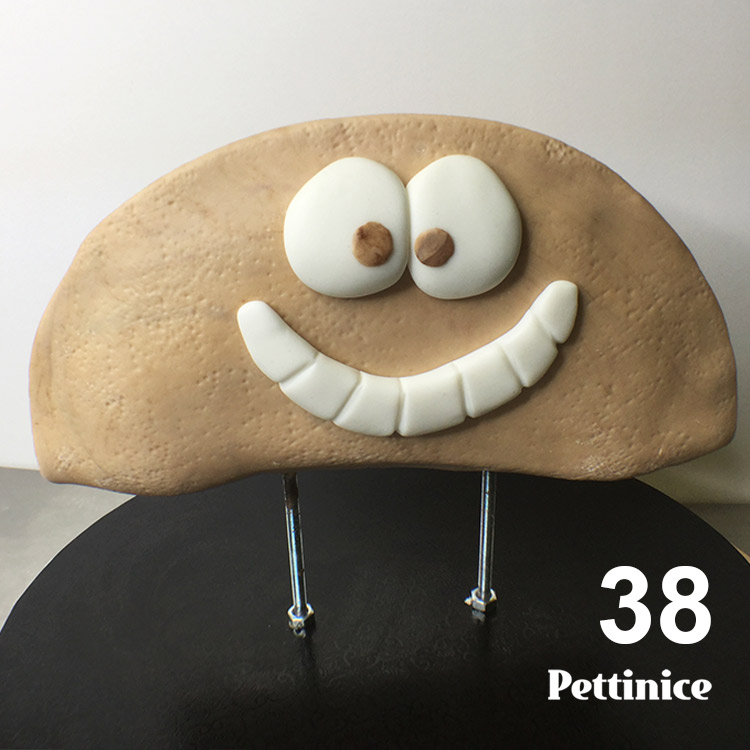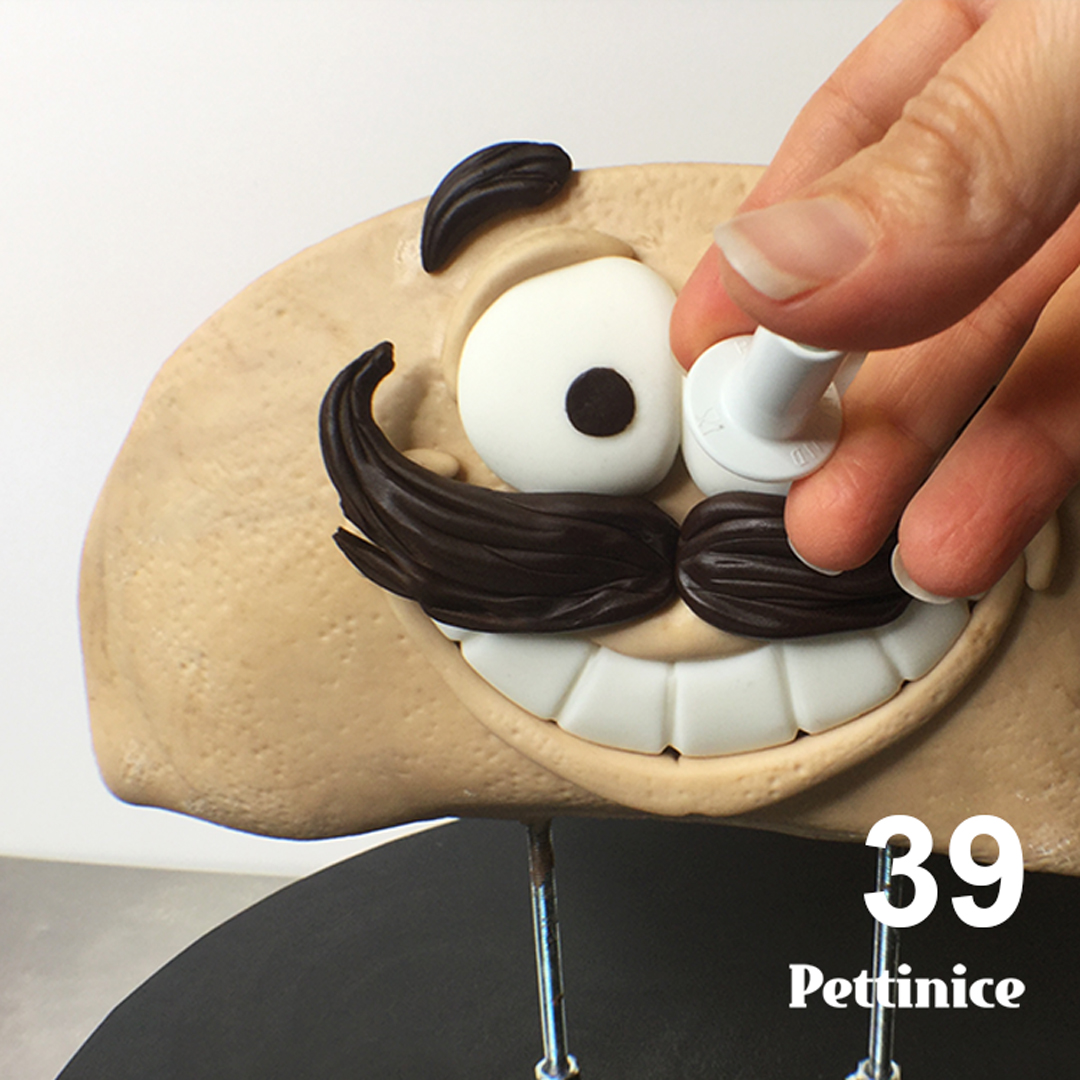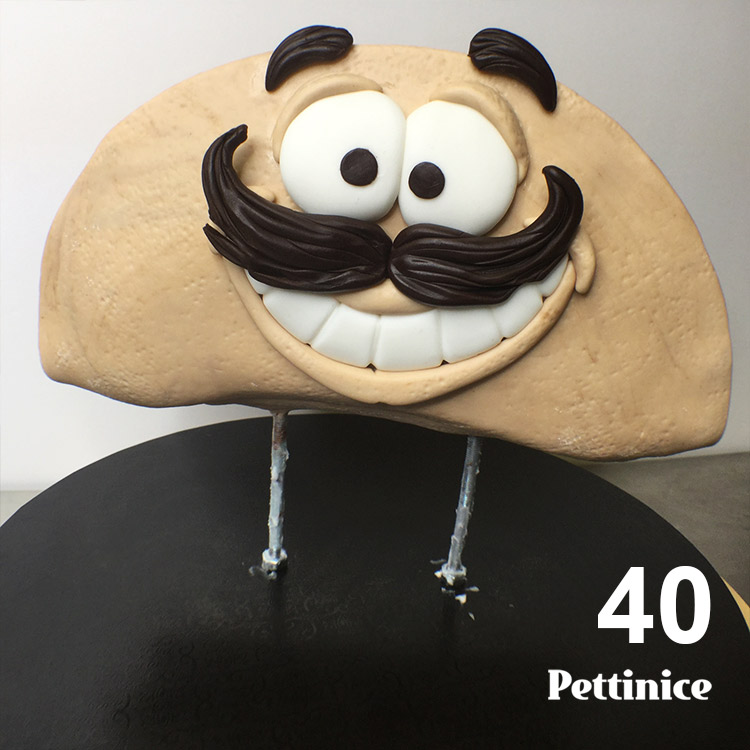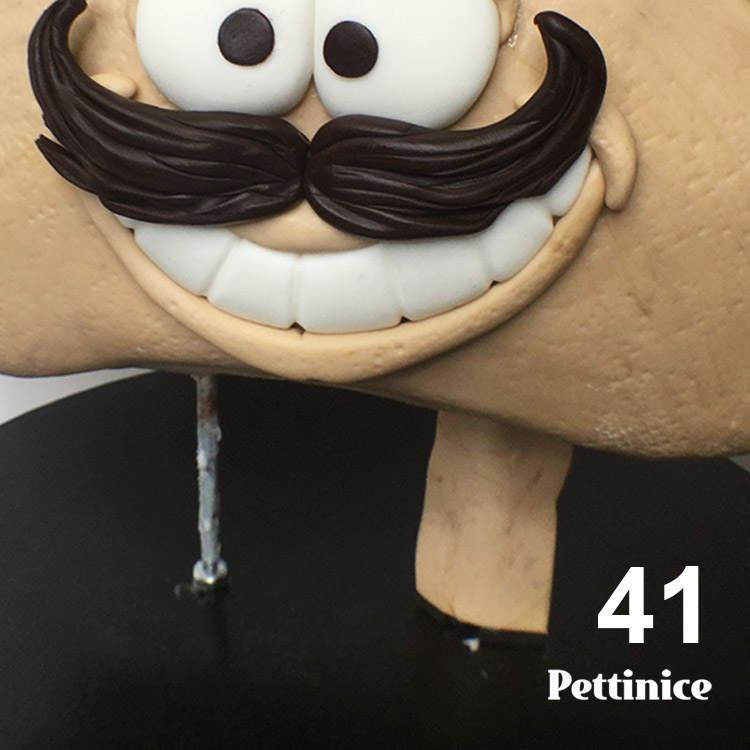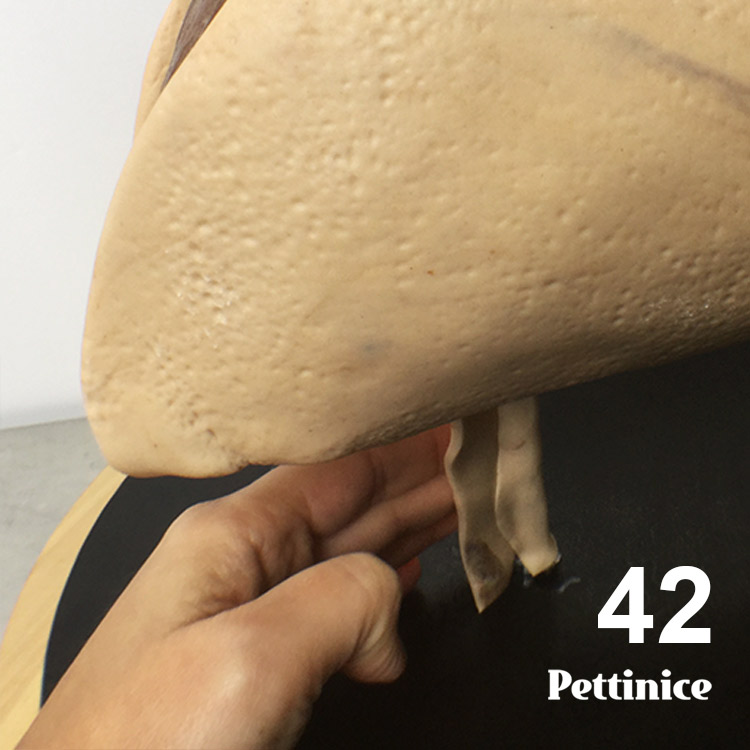 And this is where you will see Pettinice fondant excels! You can build your shapes, as shown in these photos, and seams totally disappear when you blend them together using your fingers, or the blunt side of the Dresden tool. The main thing is to work quickly while your fondant is fresh. You can also wet your fingers with cool water and blend together as if it were clay. It will dry out completely without marks.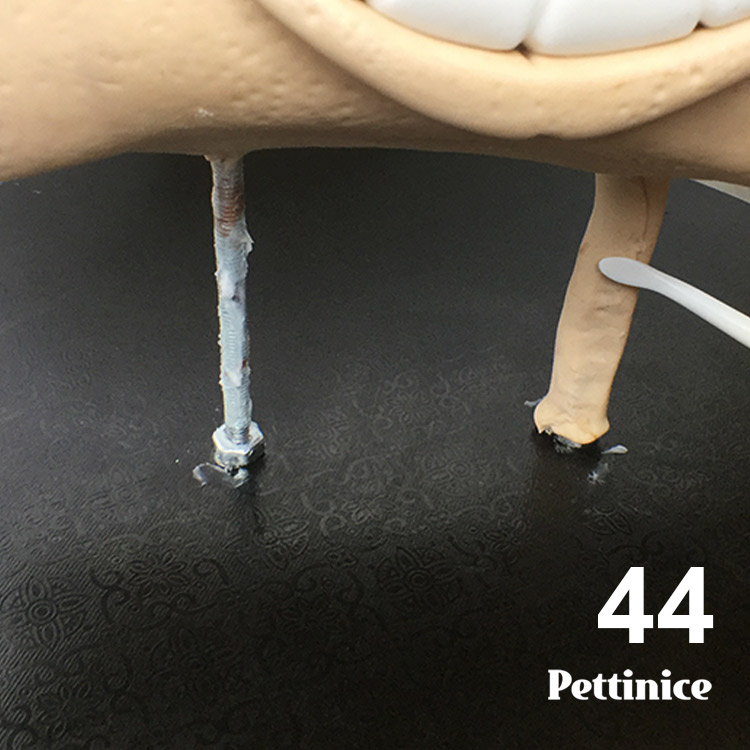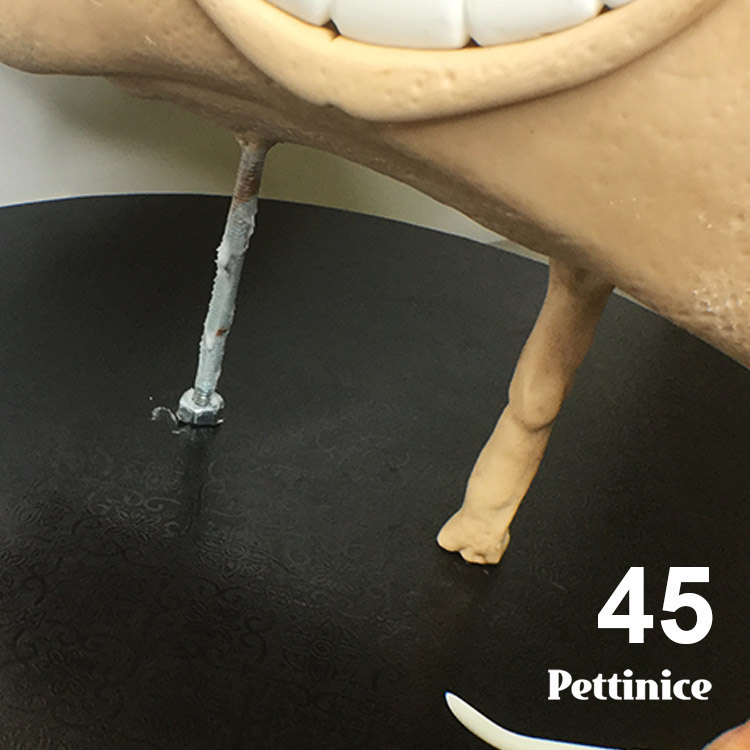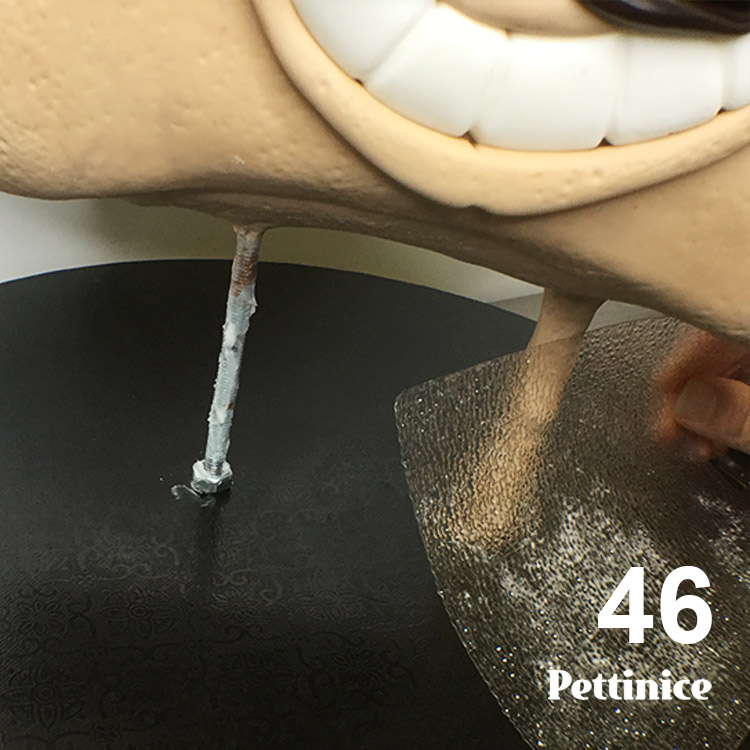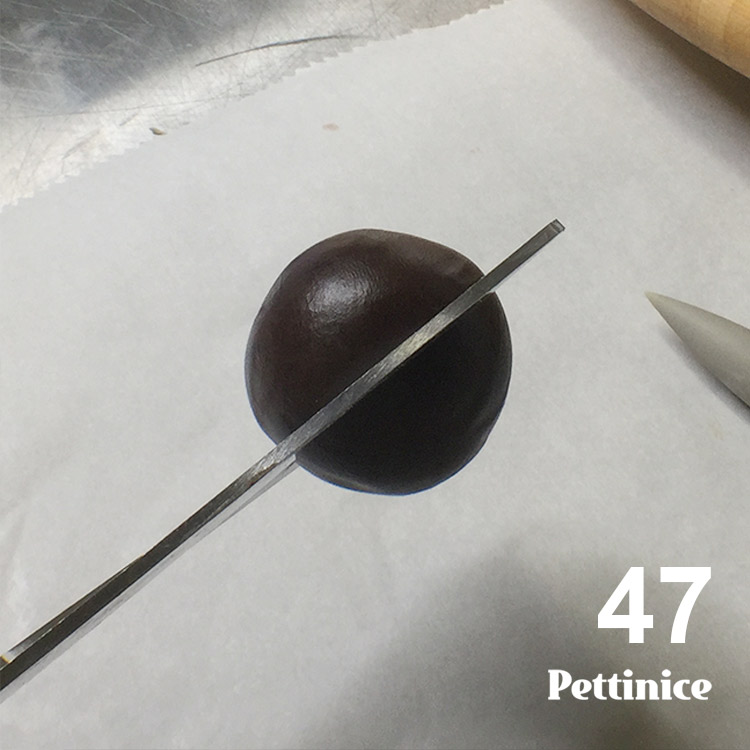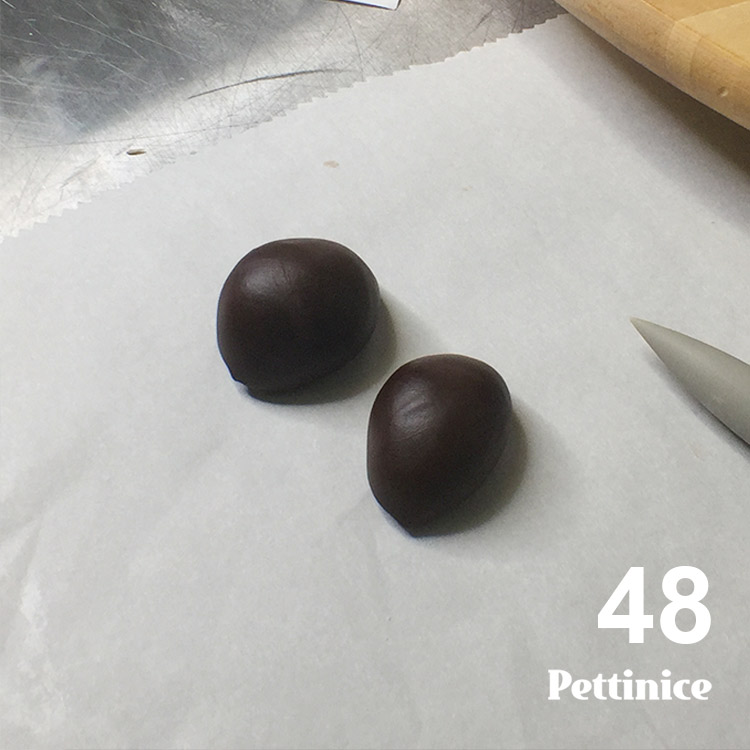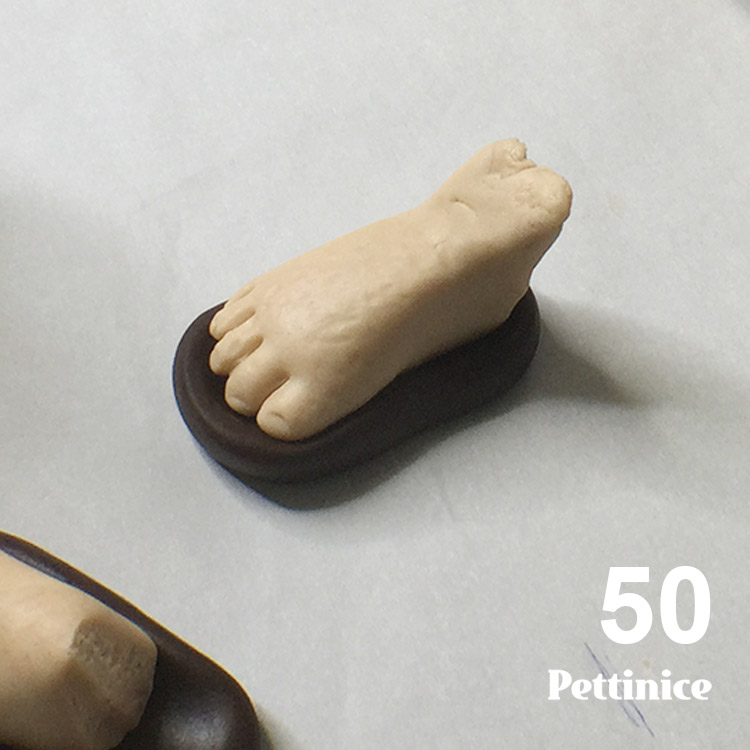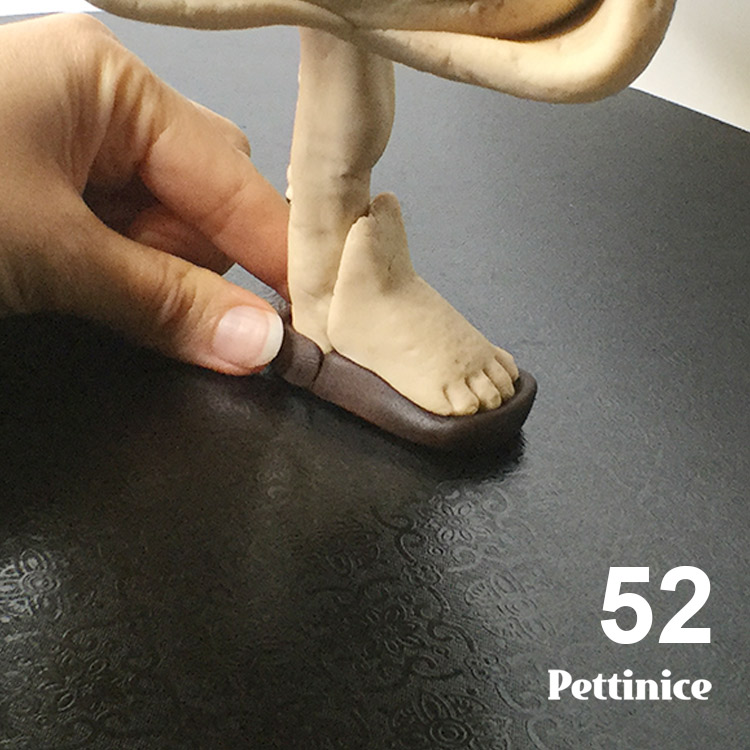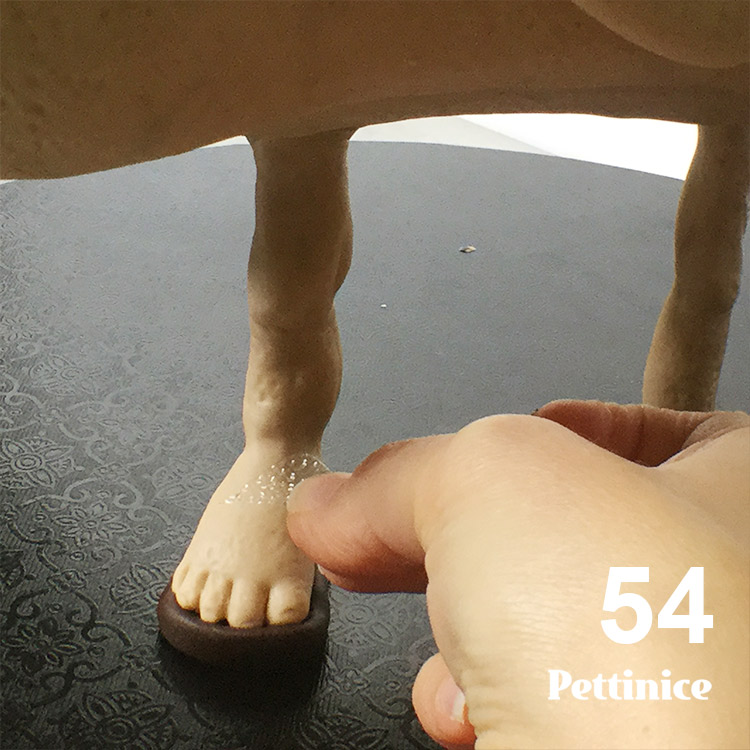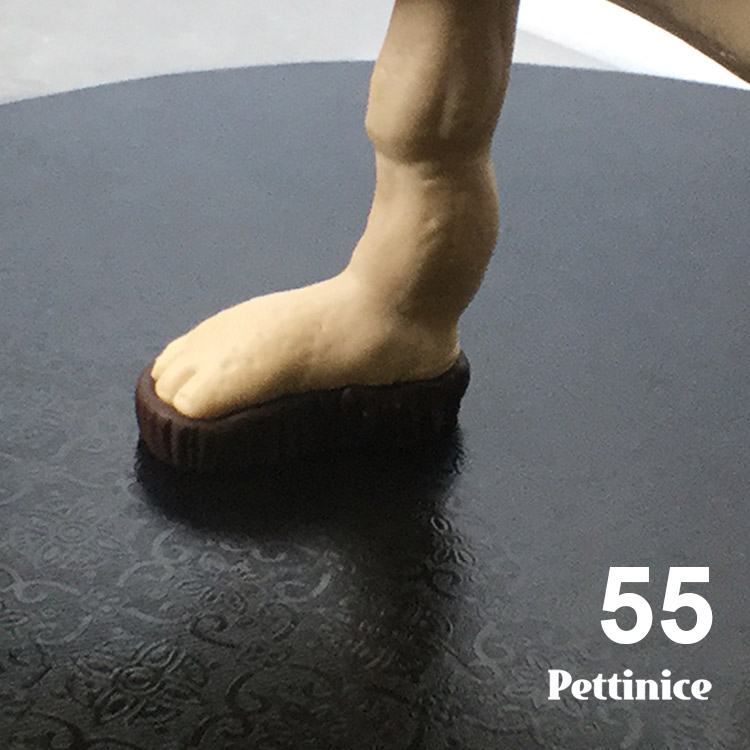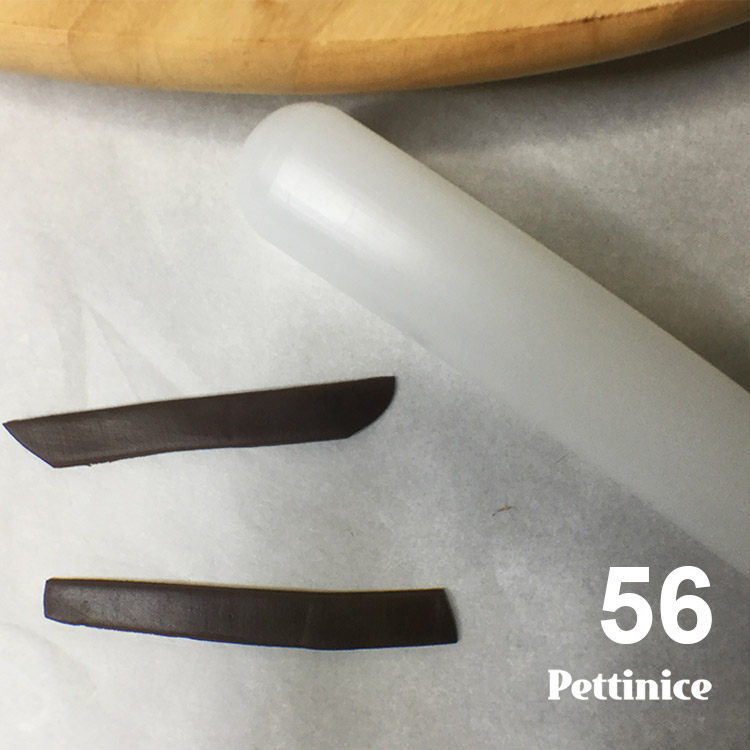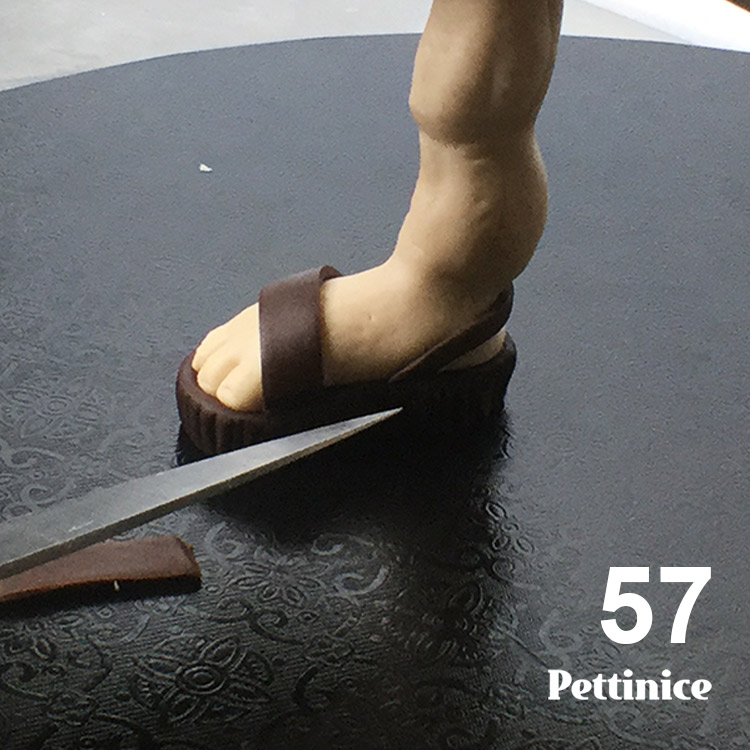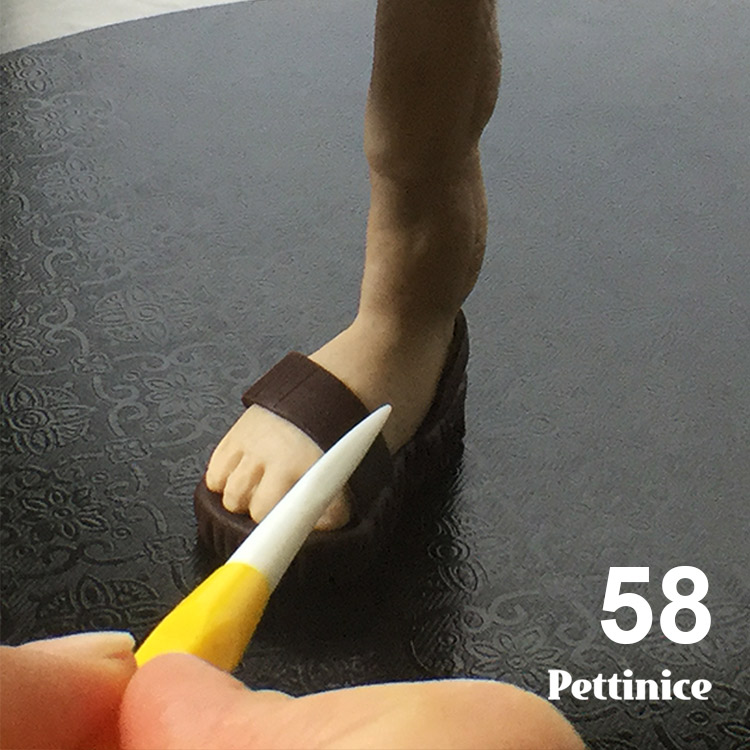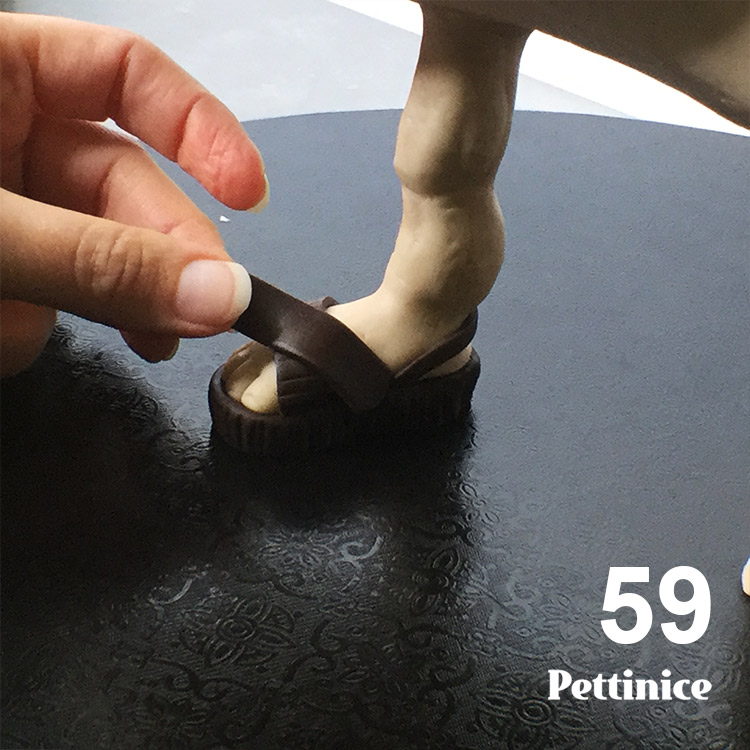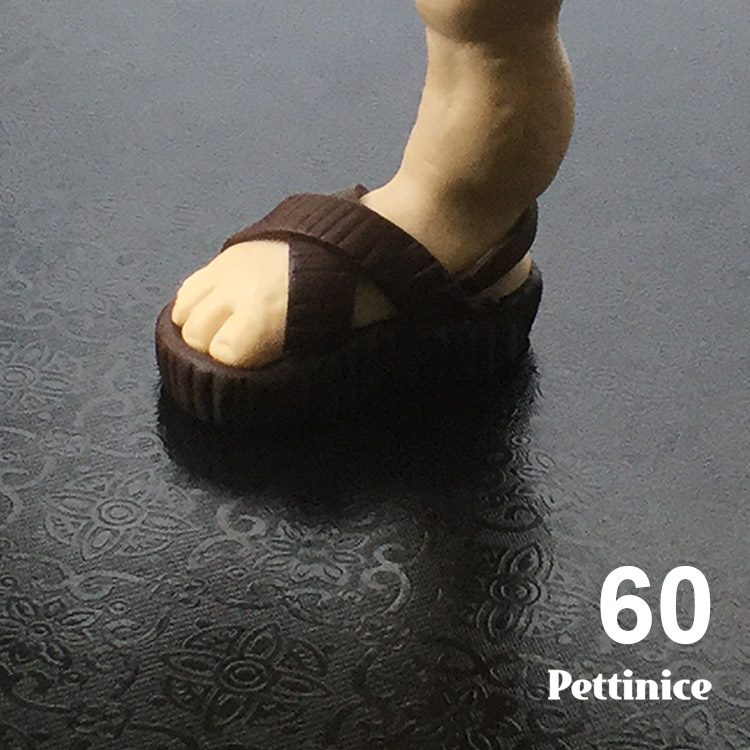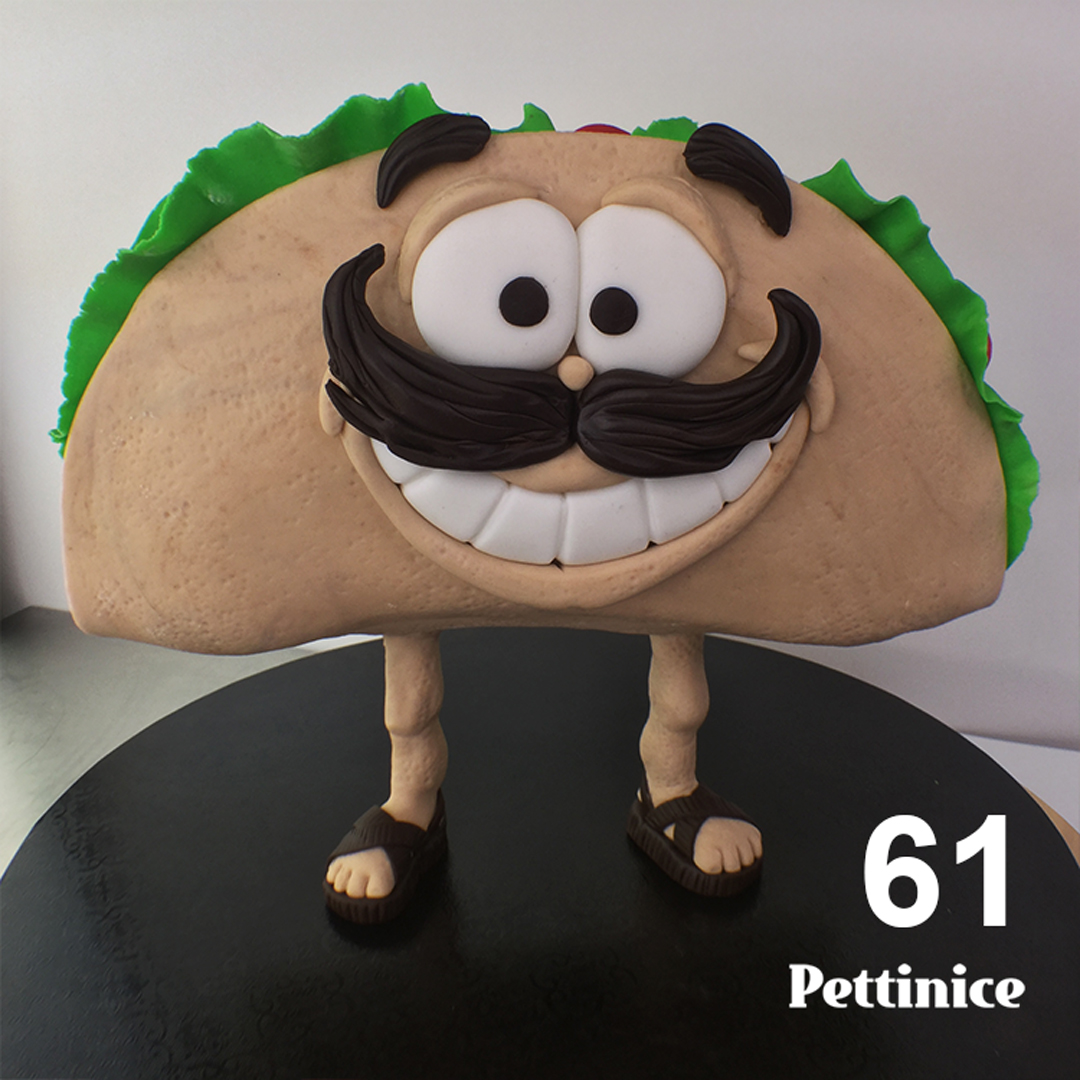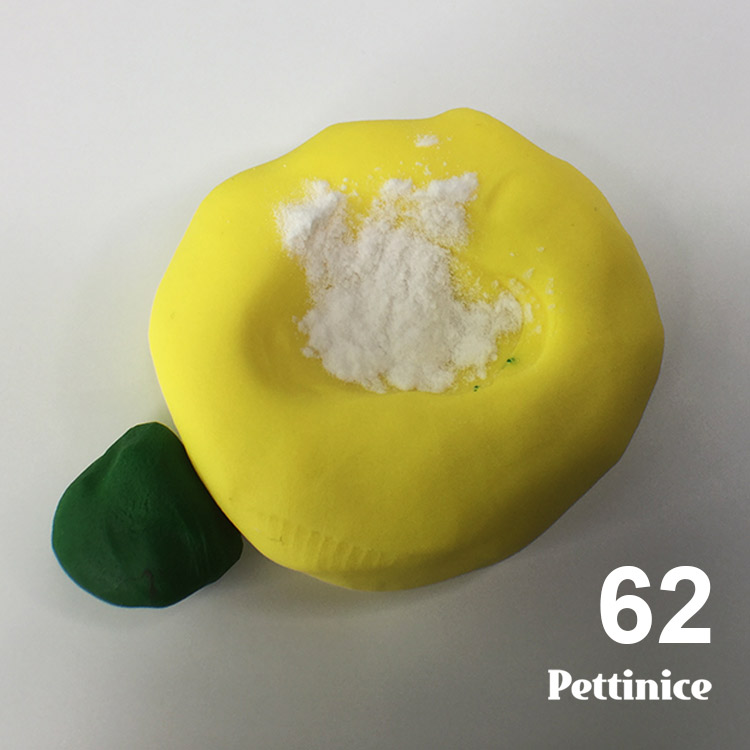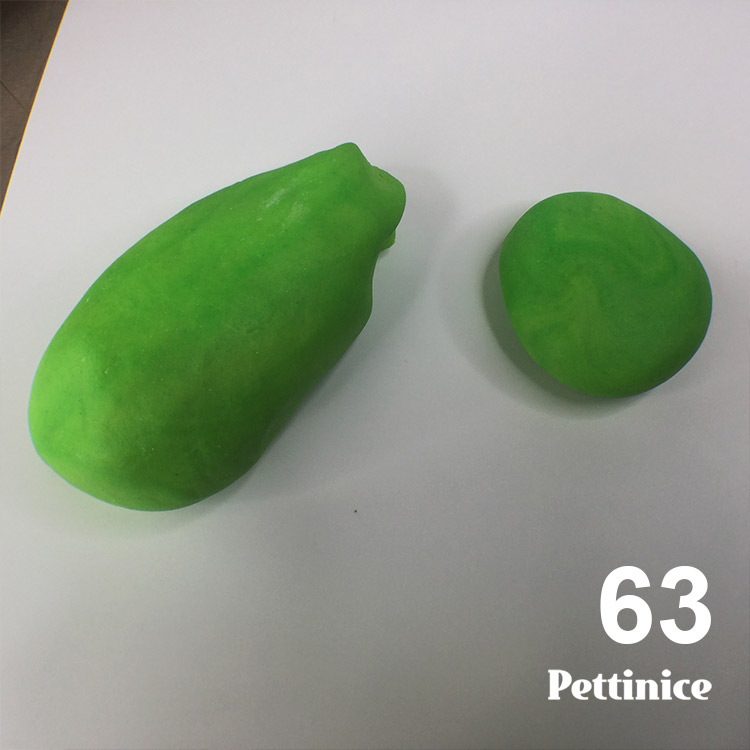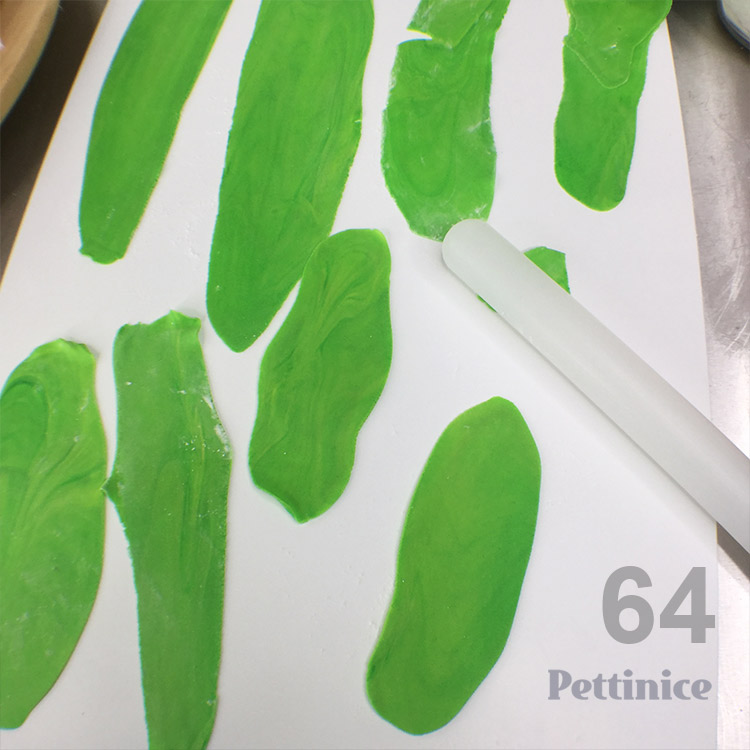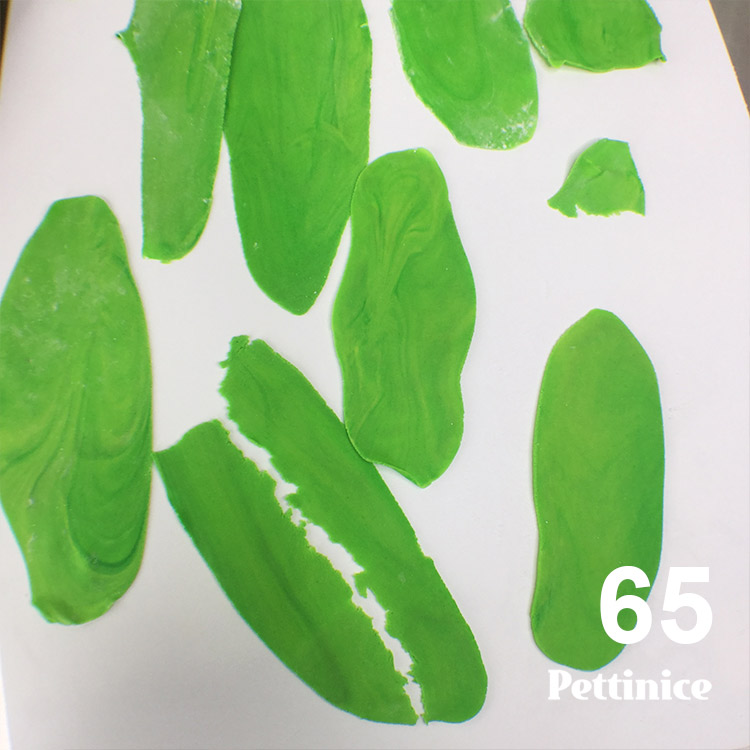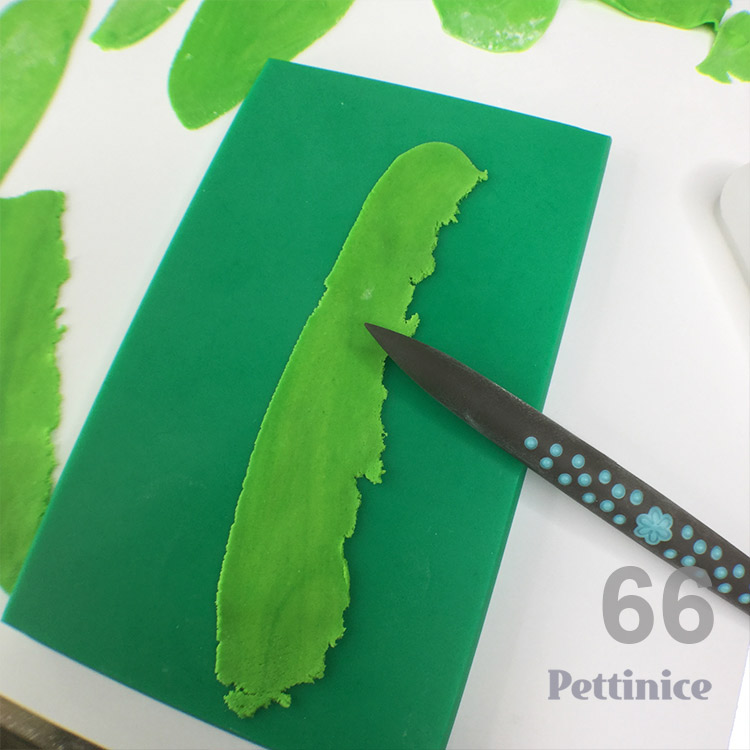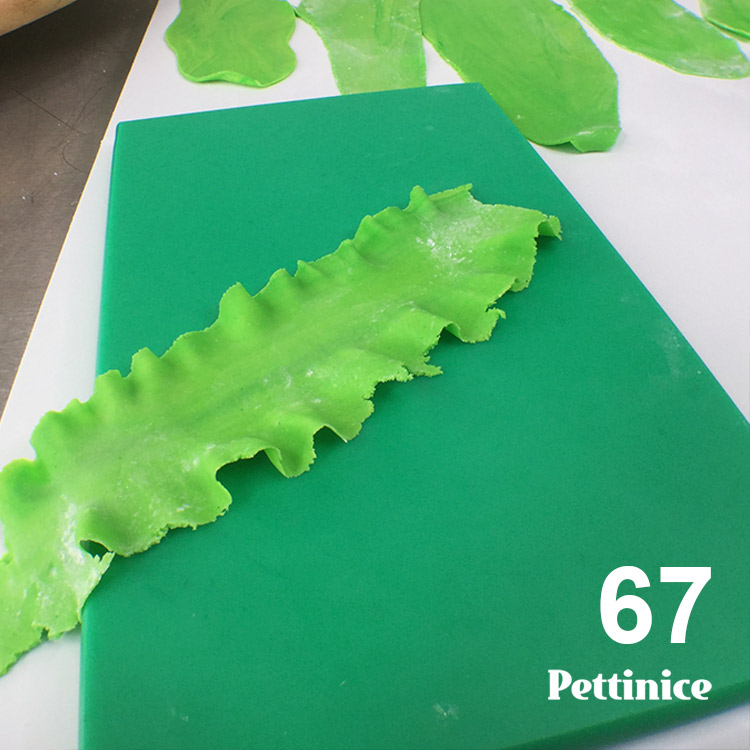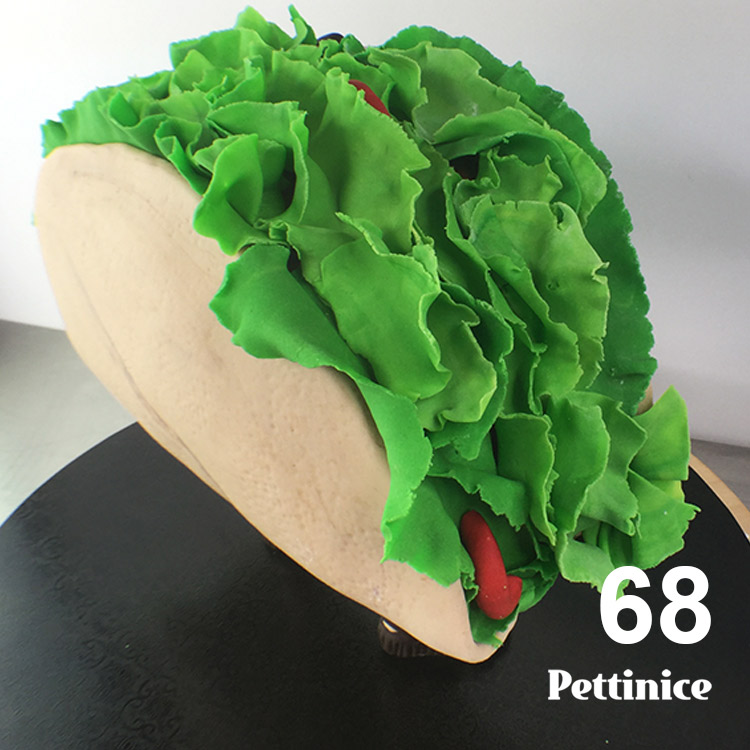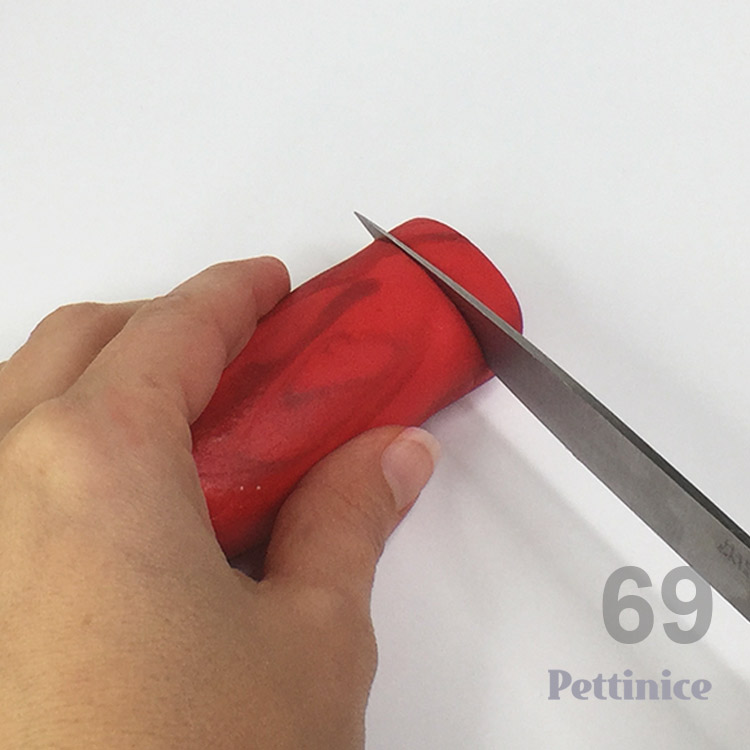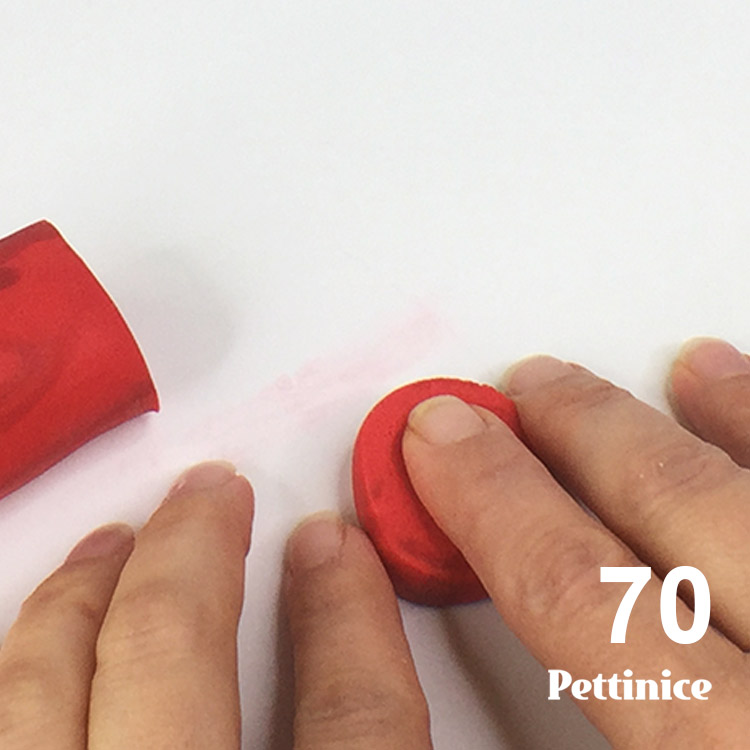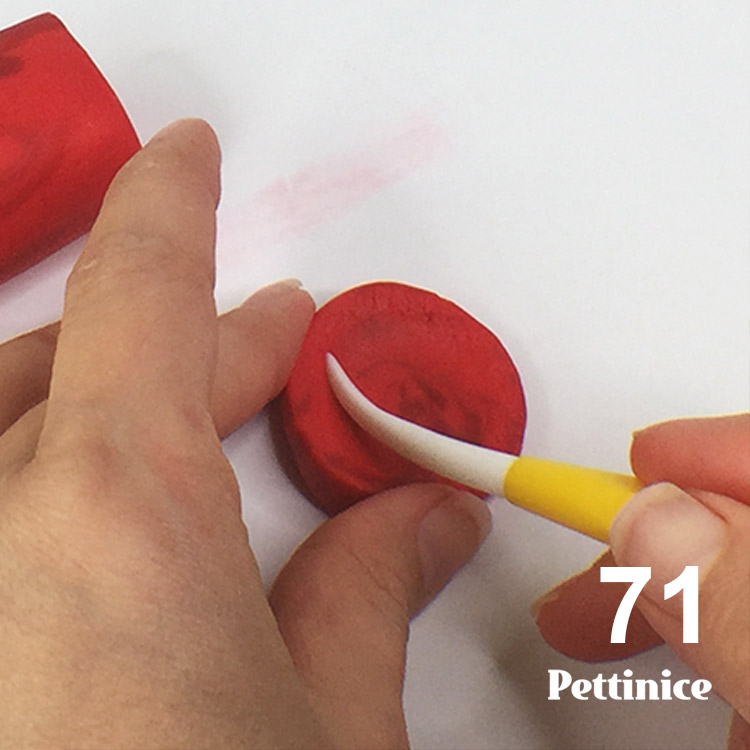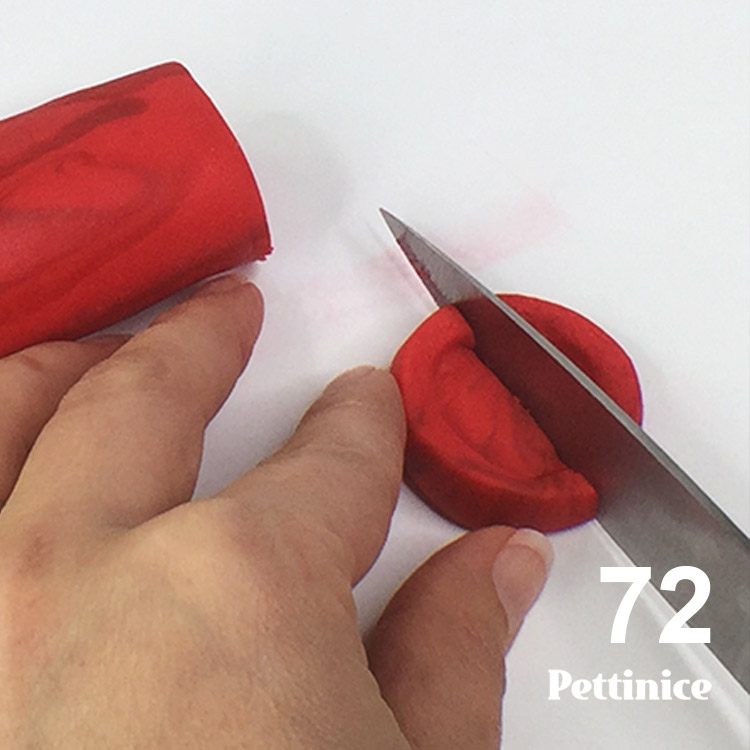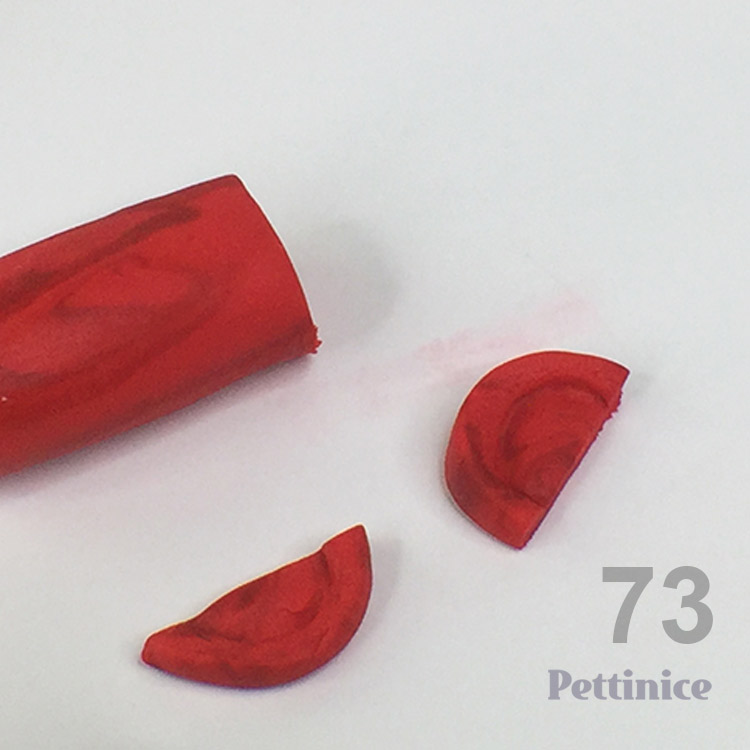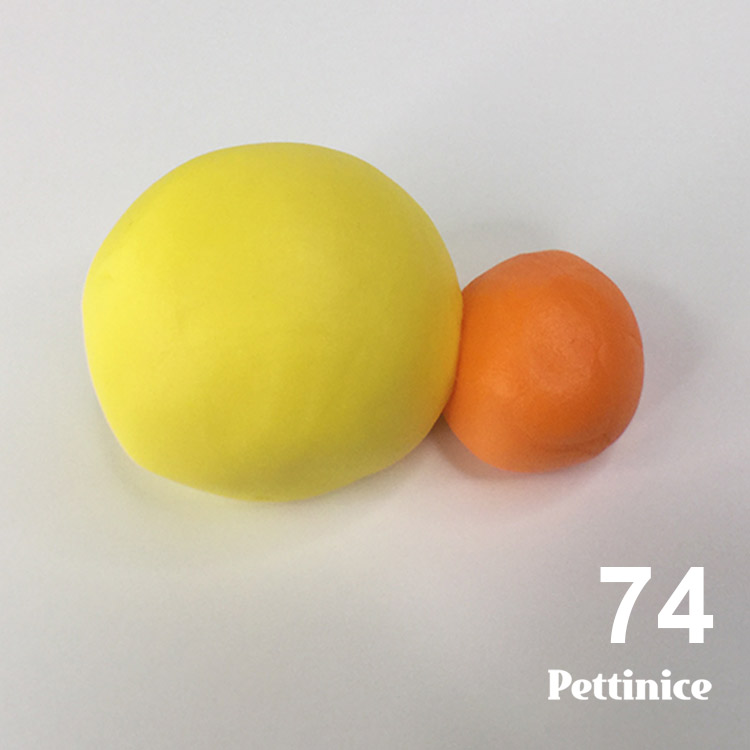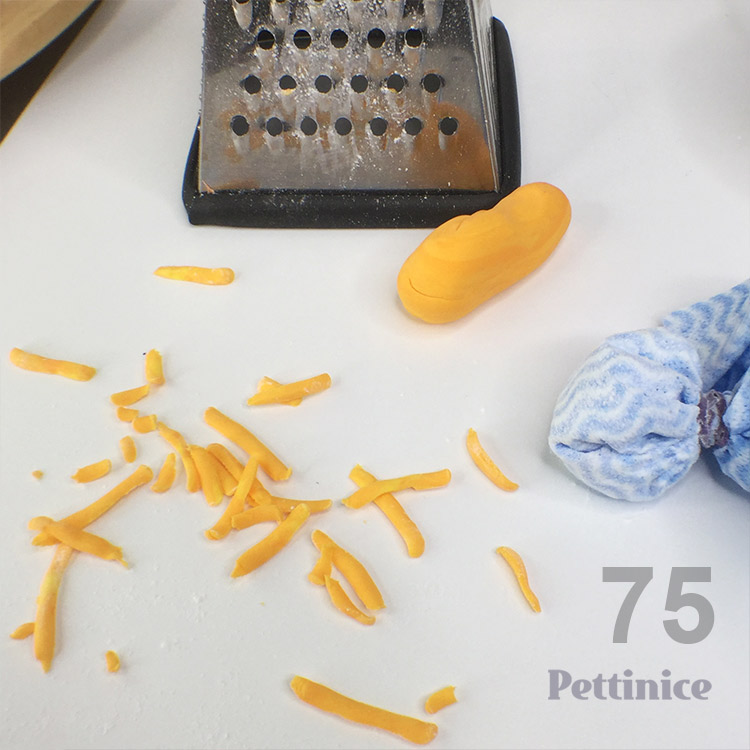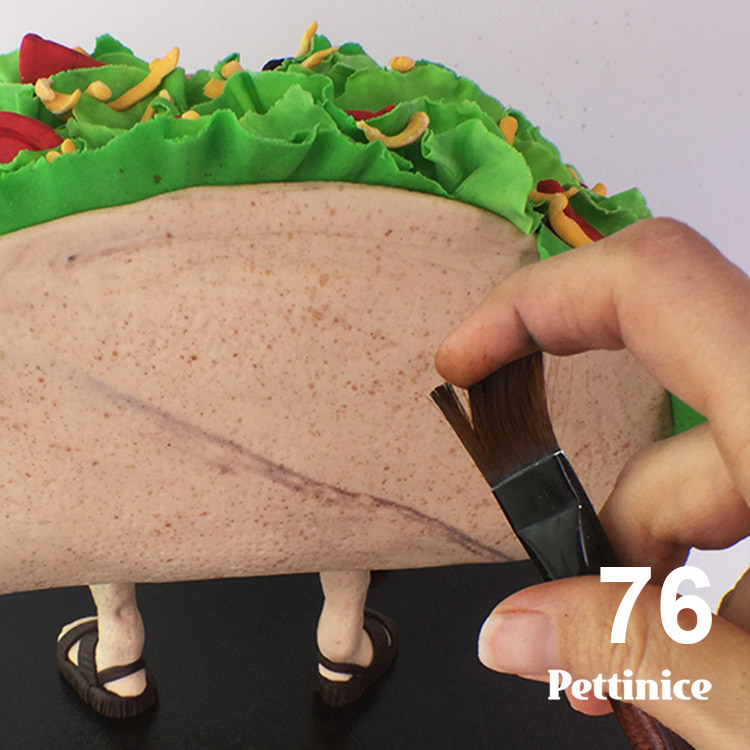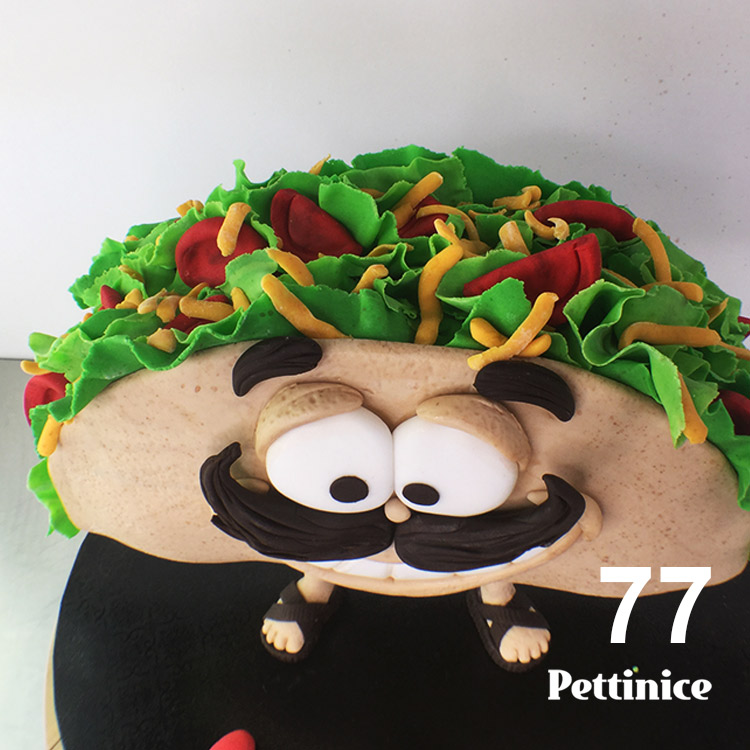 Nina Blackburn is an award winning cake artist who owns Make Pretty Cakes in Auckland, New Zealand.  A proud Pettinice Ambassador, and self confessed cake-a-holic who not only enjoys creating specialty 3D cakes, but also hosting and teaching cake decorating classes.  

Want to see more tutorials?