Nina Blackburn is Pettinice Ambassador and Community Marketing Manager for Bakels NZ
"Cake and graphic design!" is what Nina Blackburn would shout out if asked what her favourite things are.  So it's only right she holds both roles of Pettinice Ambassador and Designer for Bakels NZ where she enjoys playing with both.
Pettinice is perfection for my 3D sculpted cakes; I achieve a beautiful clean look I love and seams completely disappear.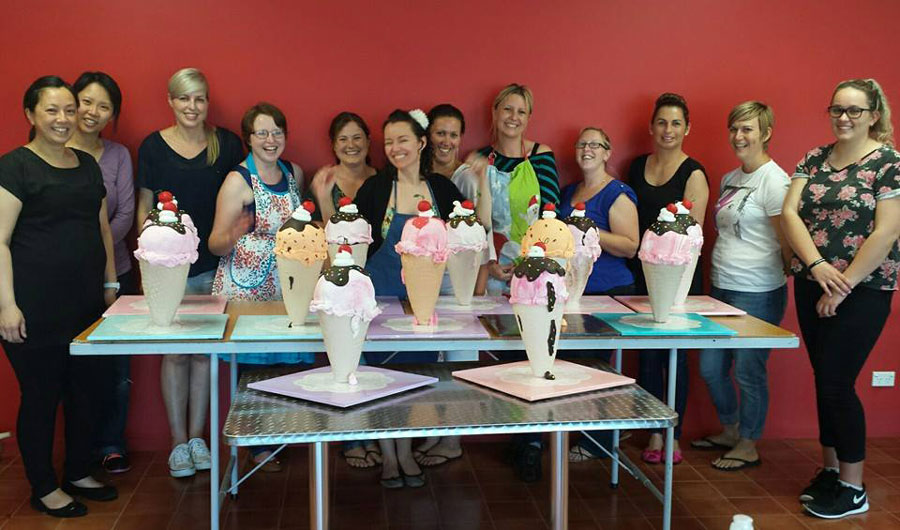 Nina also runs her own Auckland-based business Make Pretty Cakes and enjoys teaching and hosting cake decorating classes.
If pressed for an answer on why she fell in love with making cakes, she would pin-point it to her first 3D cake created for her young son. She laughs about it now, looking back at the anatomically-incorrect spider with bbq skewer legs and gumdrop candy eyes. It was her son's reaction to the cake that sealed the deal, and turned it into more than "just cake".
Since then, she has won awards worldwide and has enjoyed creating speciality structured cakes which have been featured in cake magazines, blogs, and e-zines such as Cake Central Magazine, Cake Masters, and ACDN's Cake! Her love of cake keeps growing, and enjoys learning new techniques and cake trends. 
You can find Nina on Facebook and Instagram.

See Nina's tutorials here: