Lisa Templeton runs her Timaru-based cake business LM Cake and is known for her beautiful sugar florals.  She has been teaching her signature technique for creating flowers over the last three years at cake schools throughout New Zealand and Australia. Lisa also runs Denheath Desserts with her husband.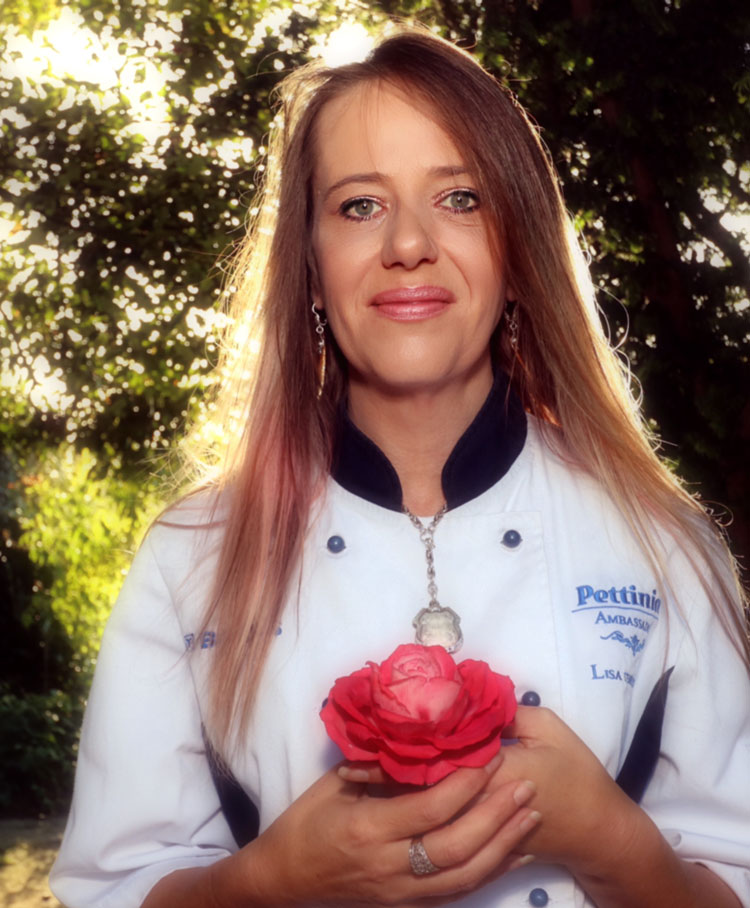 I have had a love affair with Bakels Pettinice for many years. I have tried other mediums, but nothing works like Pettinice. I'm a Bakels' girl through and through and what I love most is not only can I use it for my cakes, but I can also make the most incredible flower paste to recreate the most delicate of flowers.
Lisa's late Mother was an avid gardener and planted an amazing collection with hundreds of different varieties of roses and peonies which Lisa continues to care for, and is the source of her sugar work inspiration. Lisa will select a beautiful bloom and pull it apart petal by petal in order to recreate each and every part of the flower in sugar. These sugar pieces are then put together to form an incredibly realistic and botanically correct flower.
Freeform flowers are not just a passion and addiction for Lisa, but also a therapeutic pastime. She loves creating such beauty out from Pettinice and enjoys teaching others her art even more. 
You can find more of Lisa's work on facebook:


See more of Lisa's tutorials here: