Learn to make a panda bear bamboo cake with Cynthia Janse van Rensburg

You will need
Small rolling pin
Large rolling pin (for cake covering)
Sharp knife
Balling tools
Dresden/veining tool
Small round plunger cutters
Edible glue
Paint brush (for glue application)
Green Pettinice
White Pettinice
Black Pettinice
White Pettinice colored Grey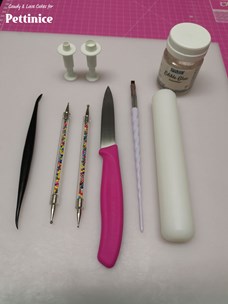 Pandas are quite adorable and this cake really sets the scene for this cute pair.  Our South African Ambassador Cynthia Janse van Rensburg shows us how easy it is to create this playful cake with Pettinice.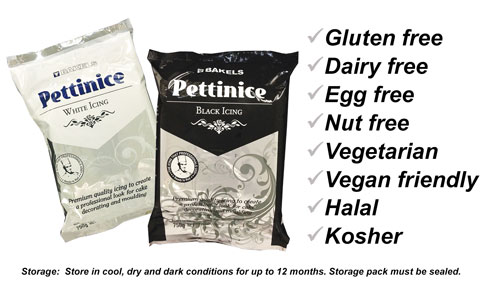 My cake was done on a white cake board but feel free to cover the cake board with any color Pettinice you would like and finish off with a ribbon around the edge of the board.

Making the bamboo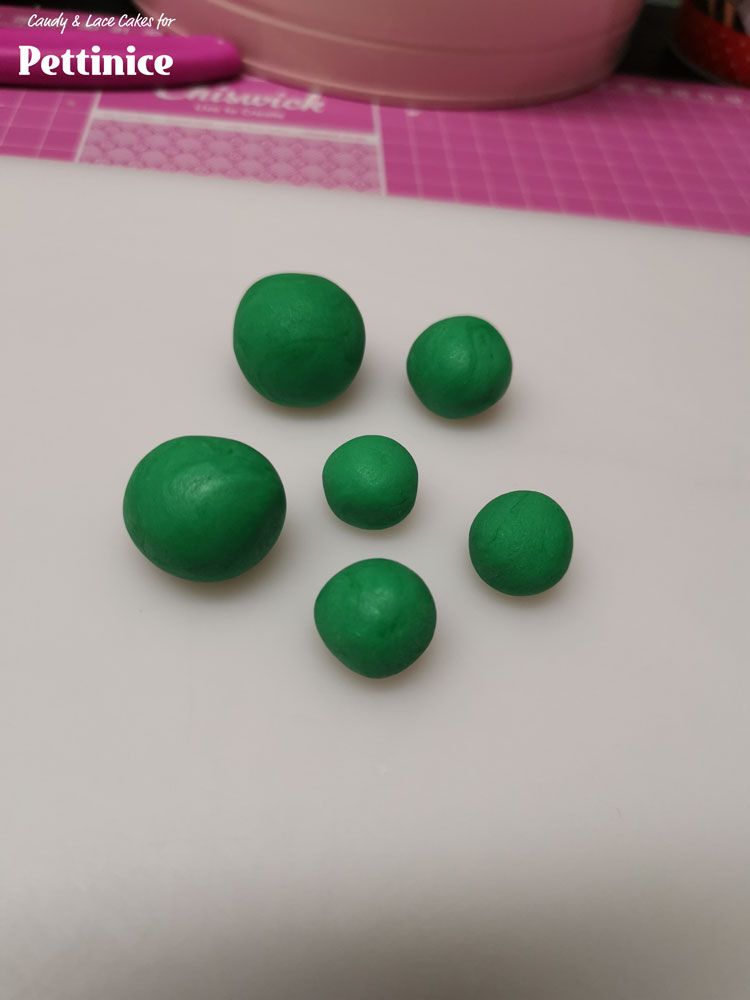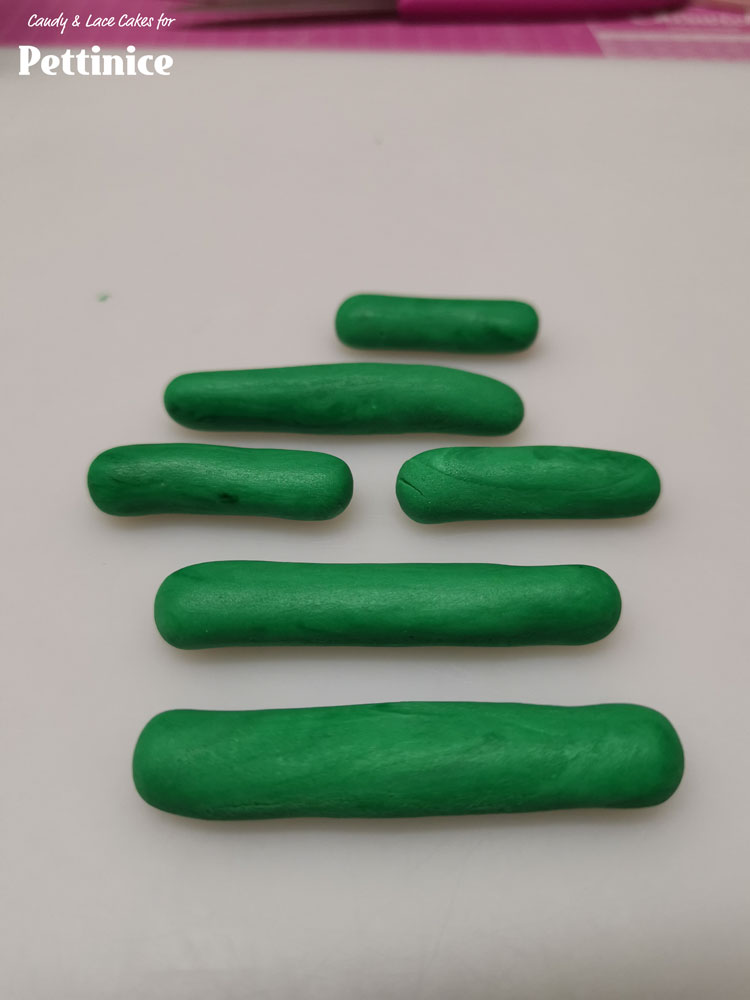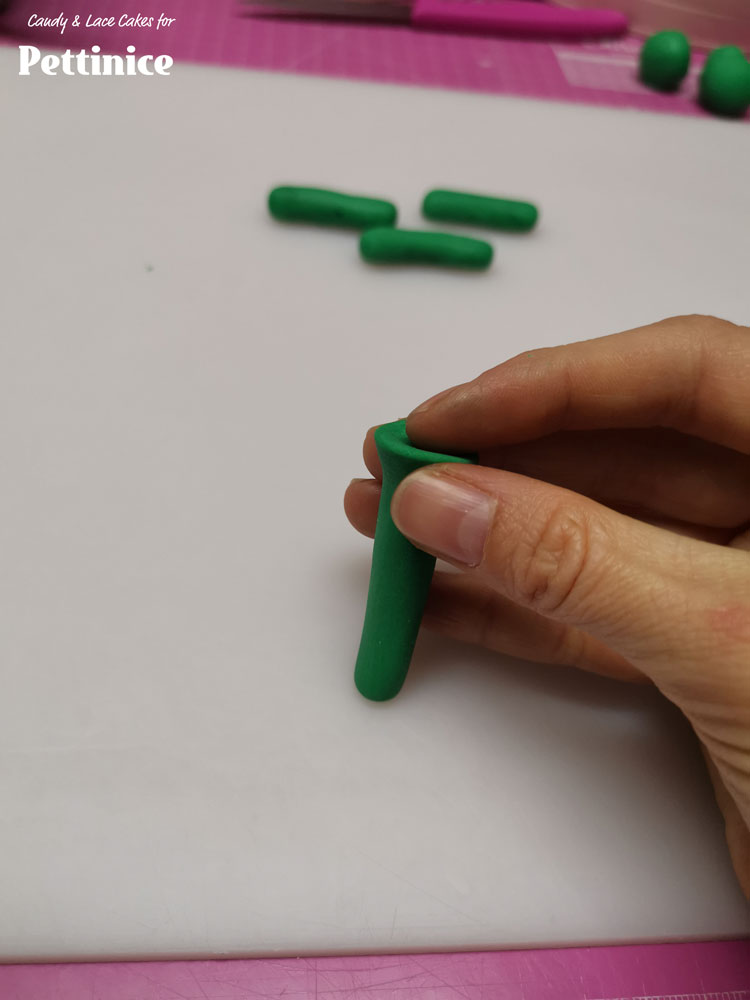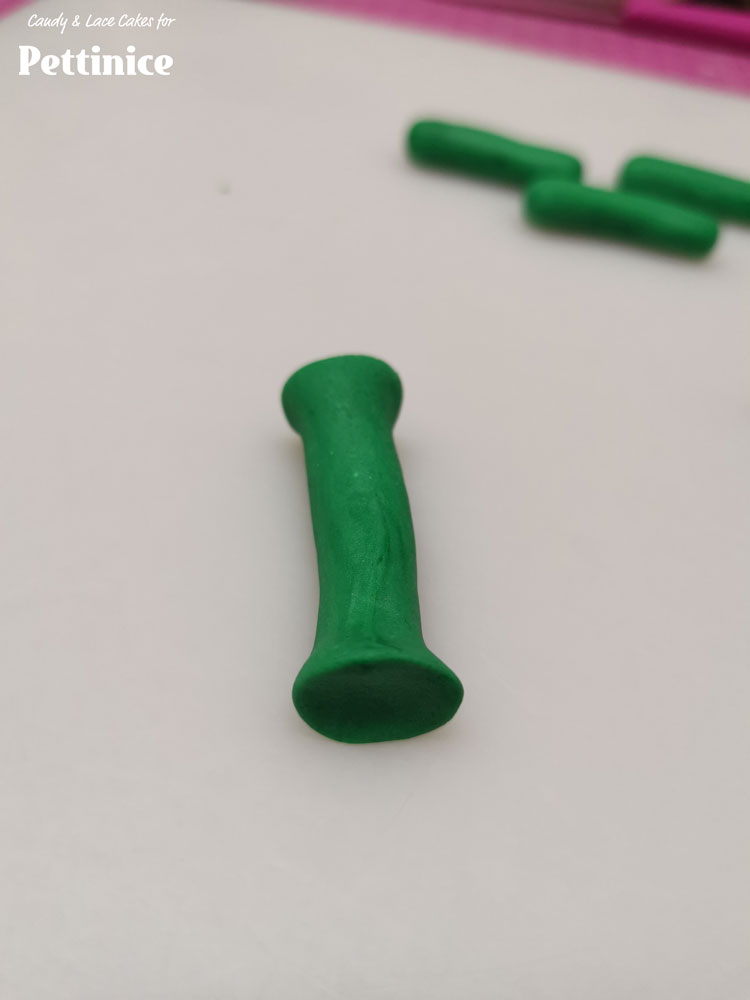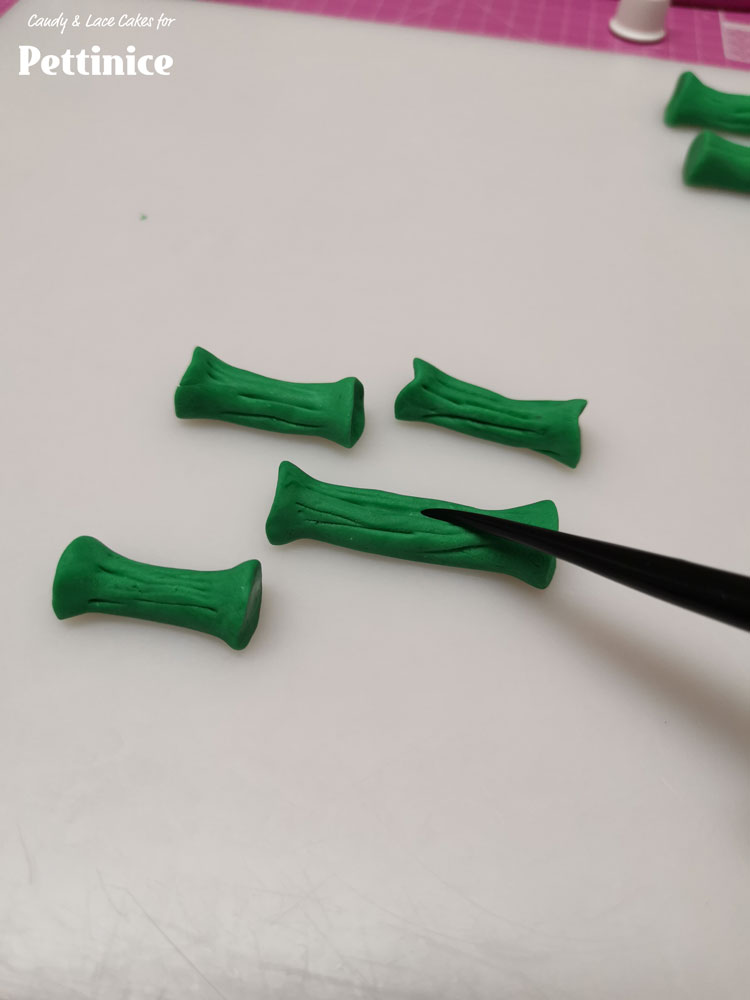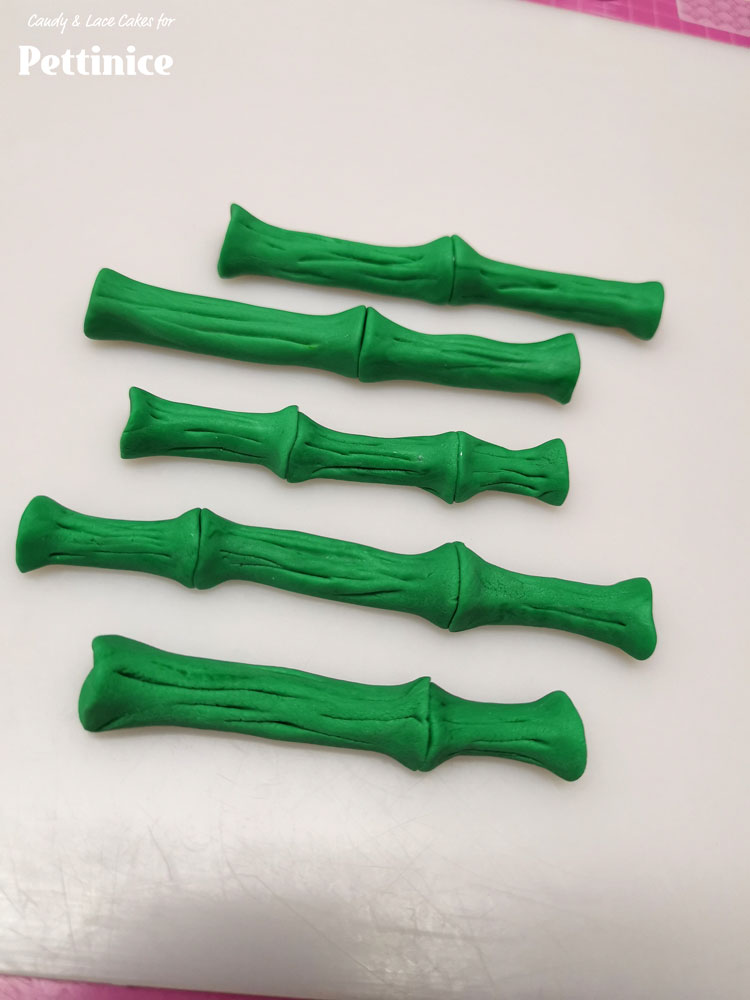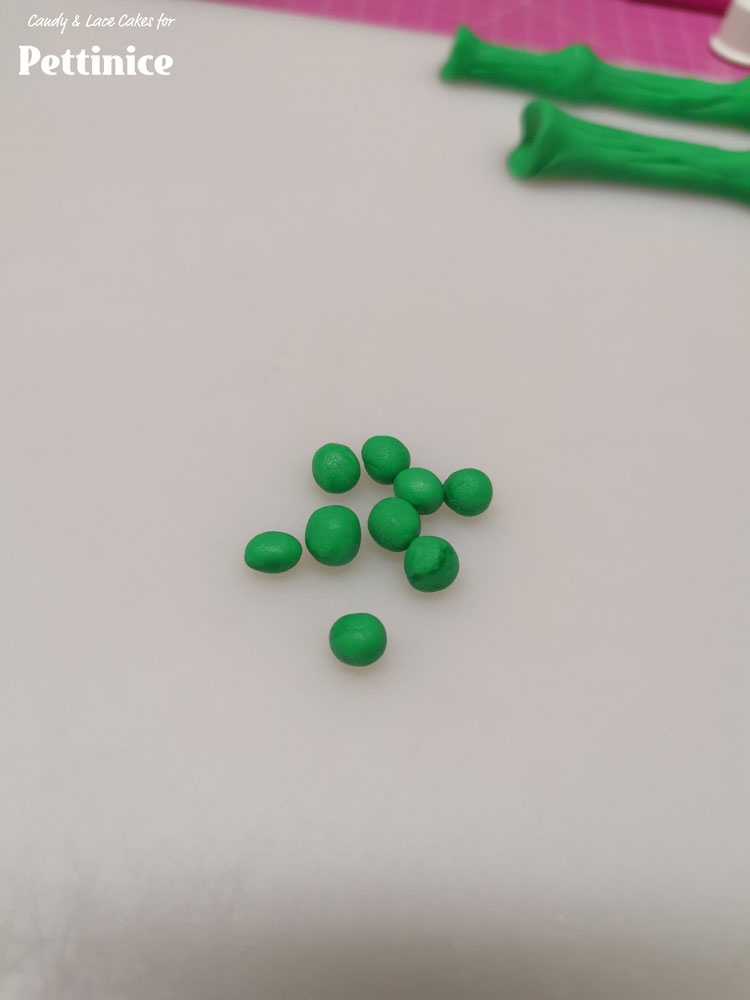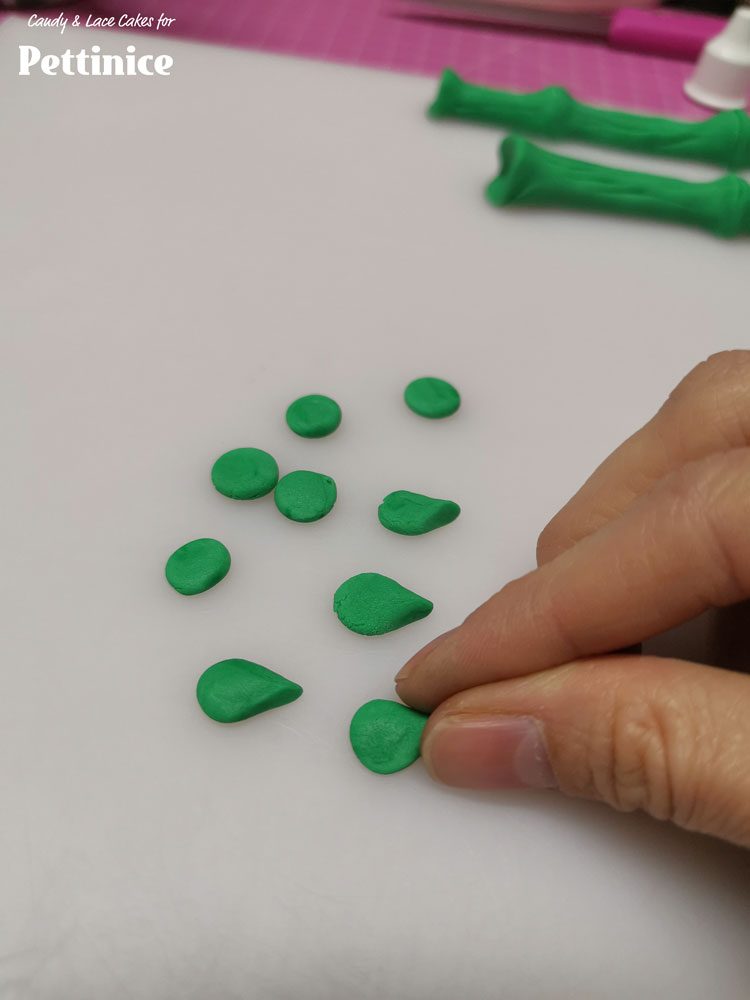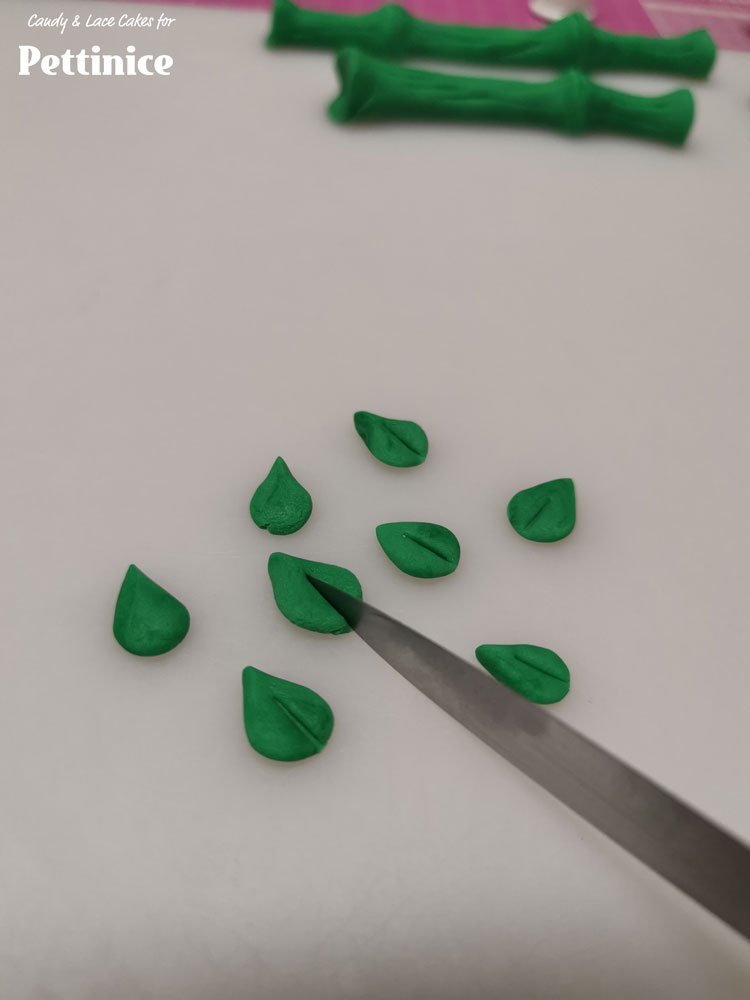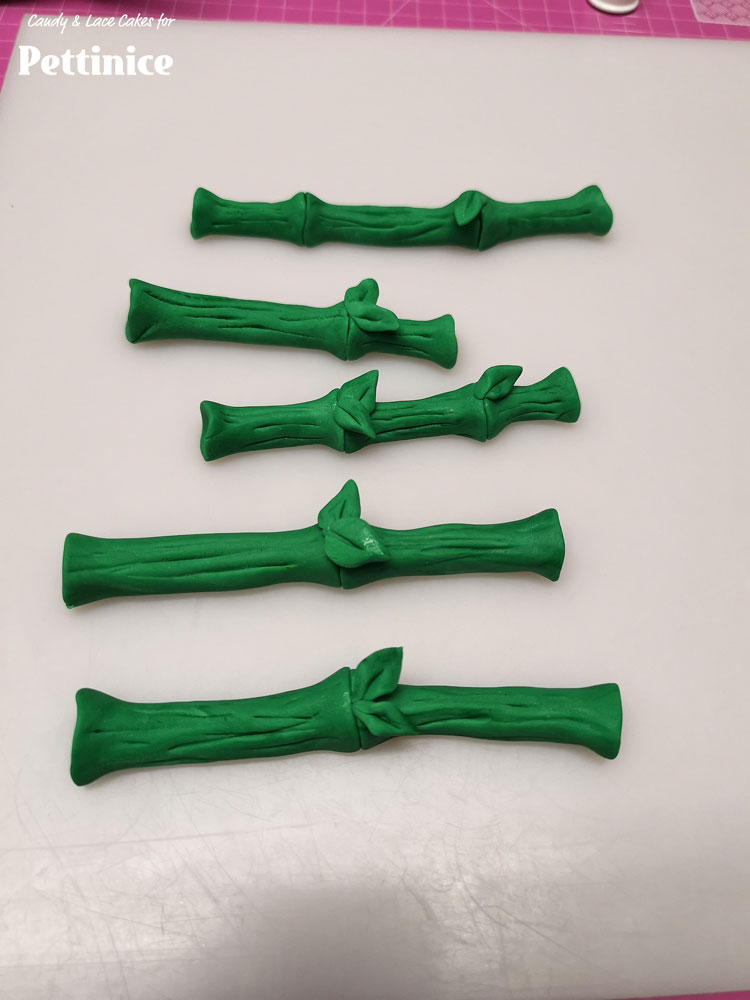 Your bamboos are now ready!

Making the panda bear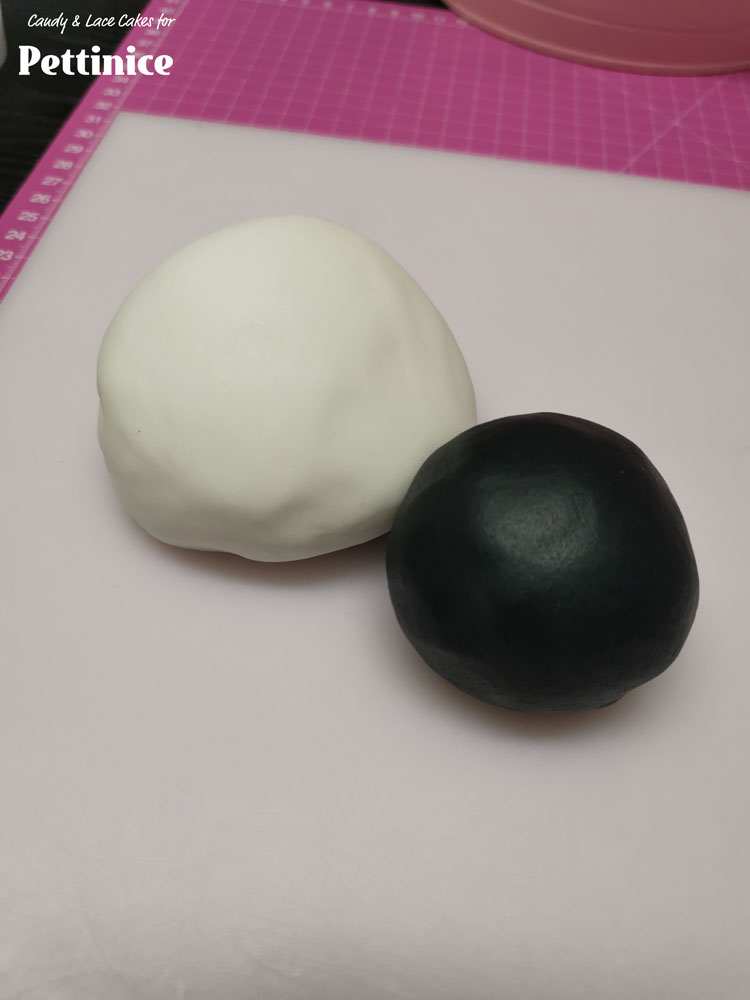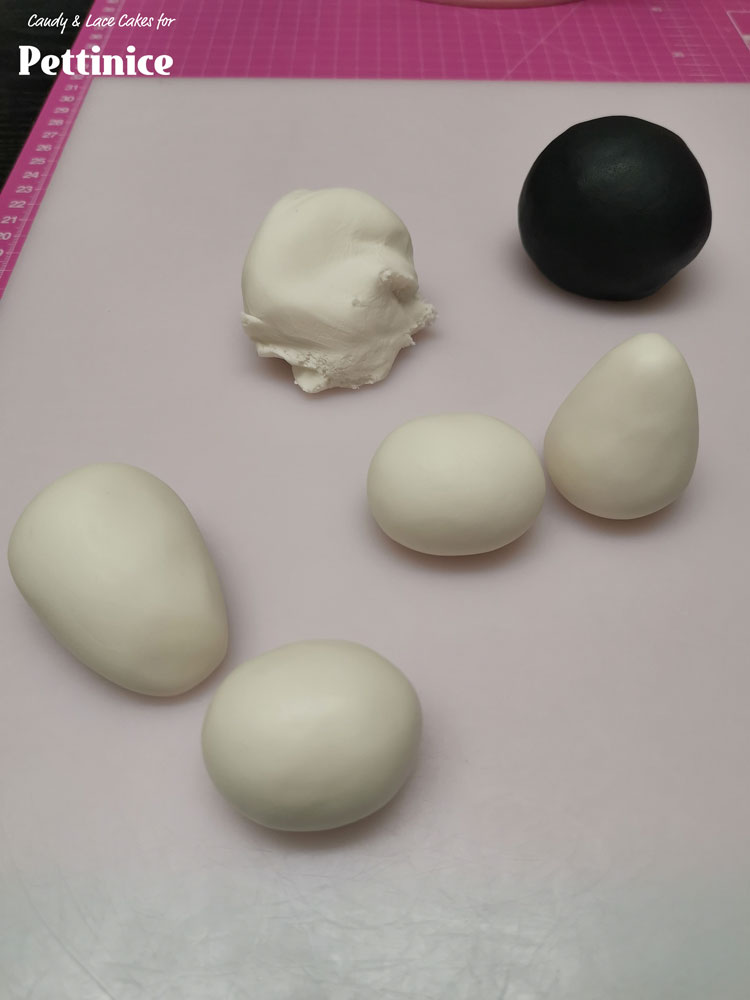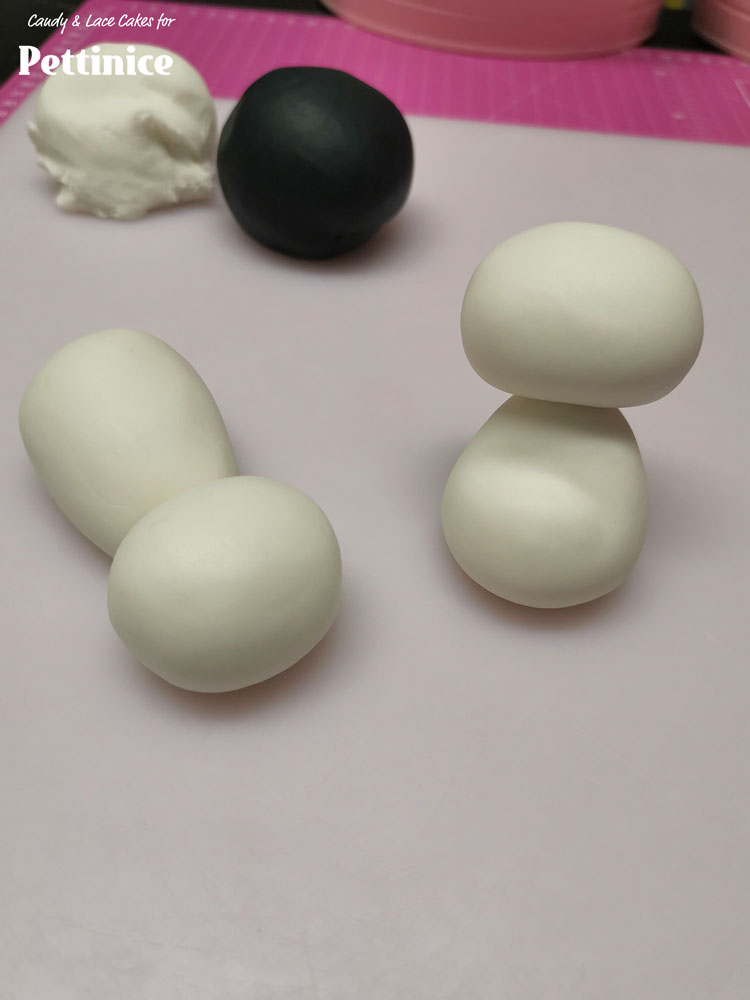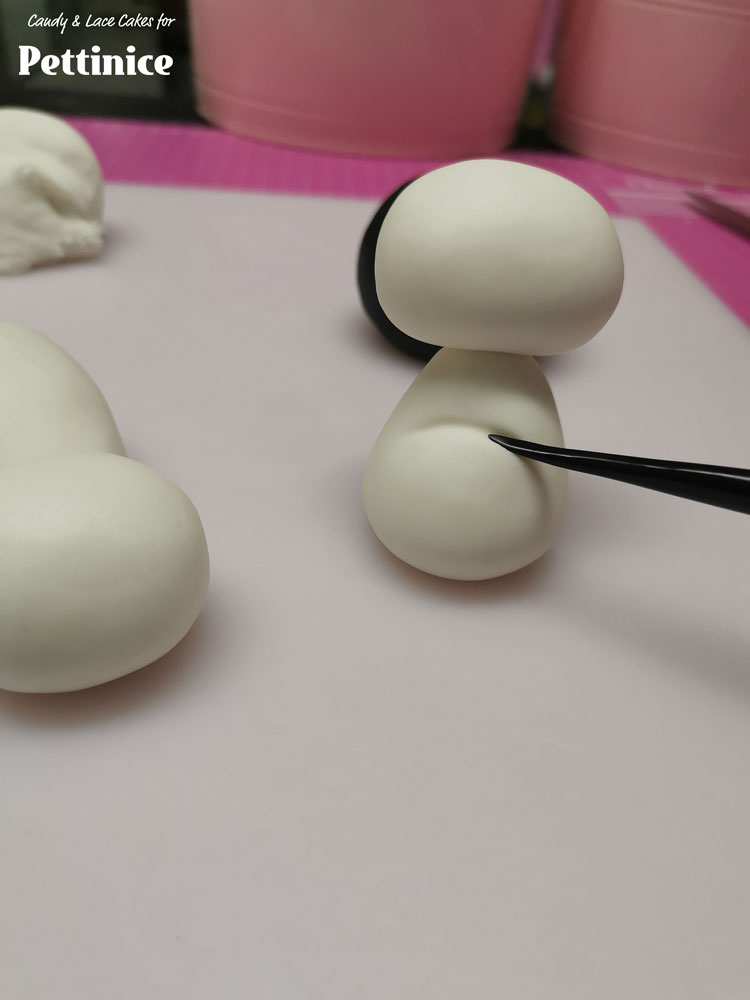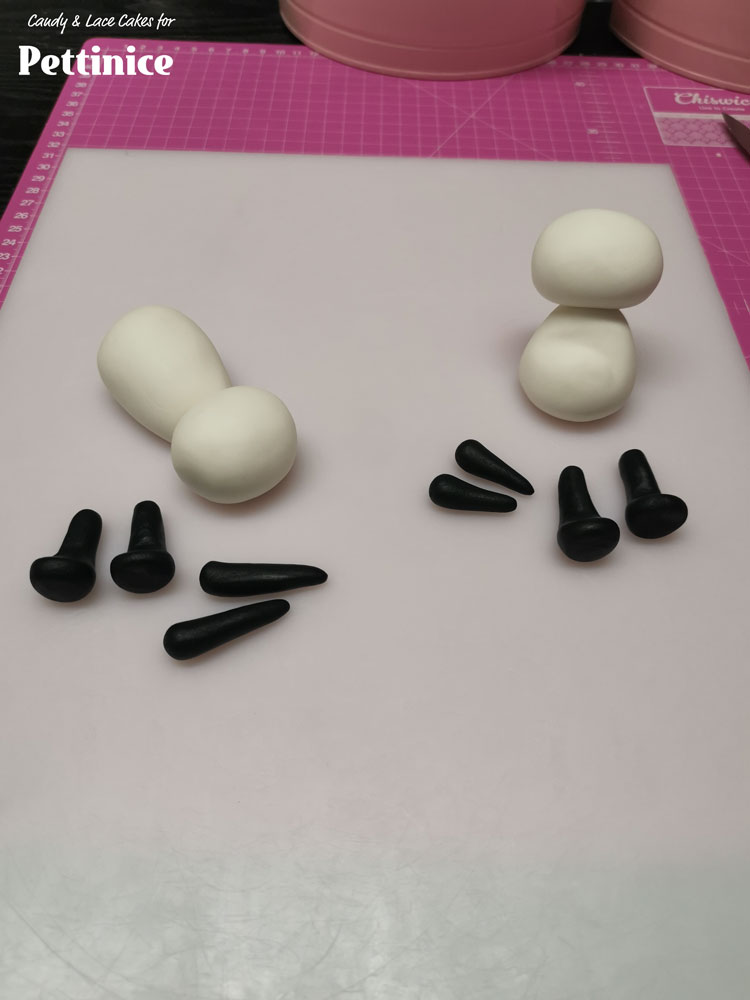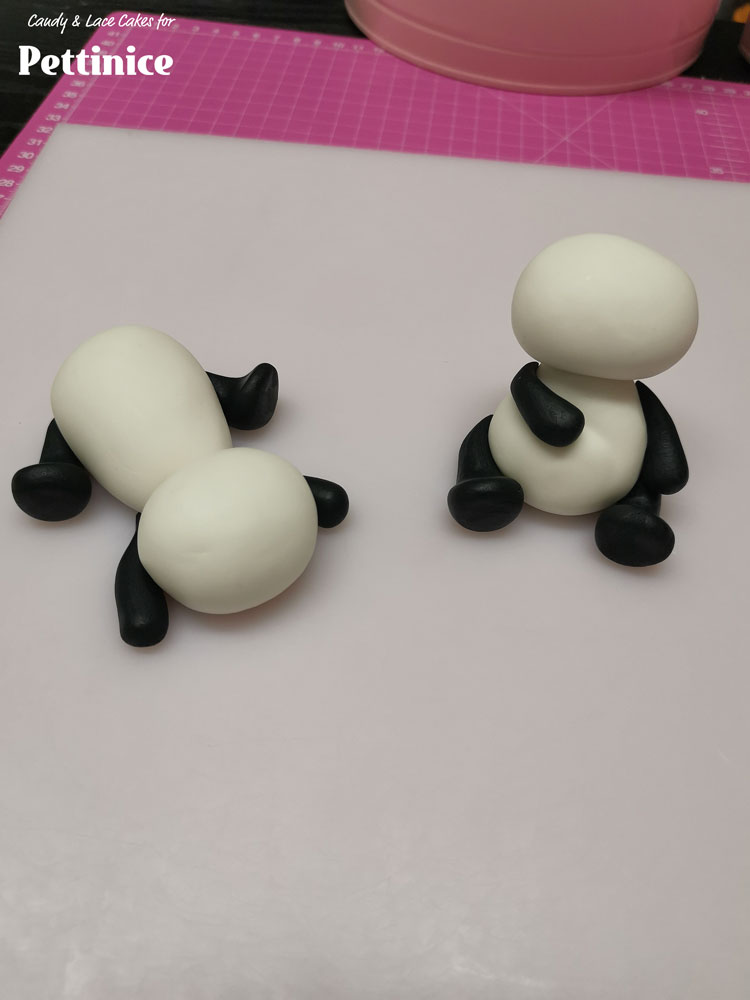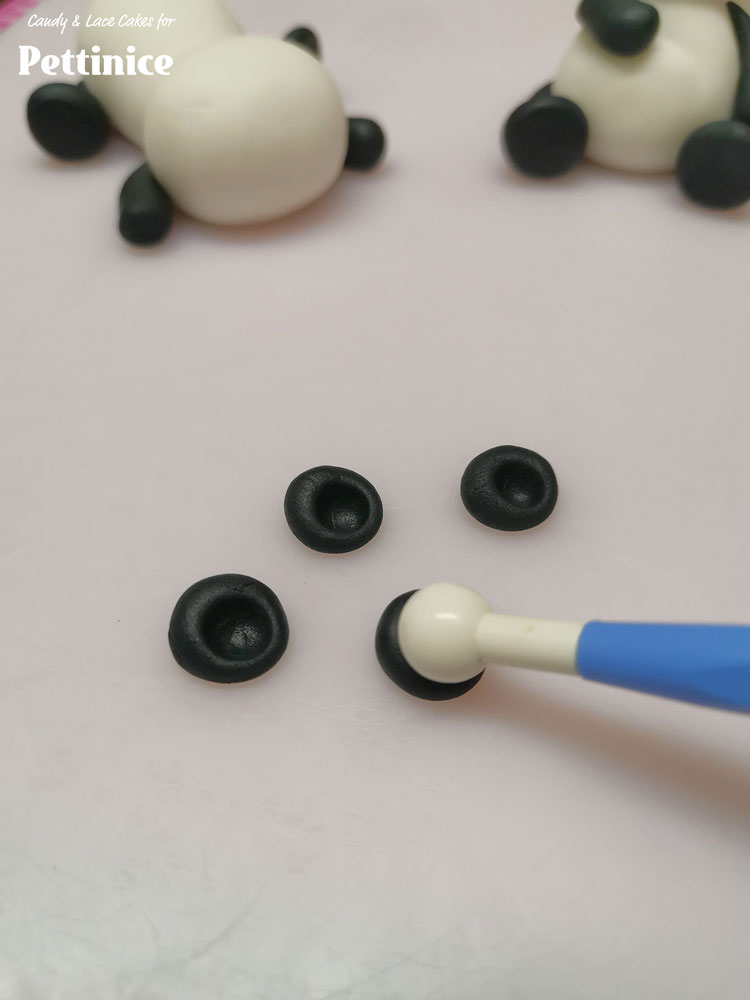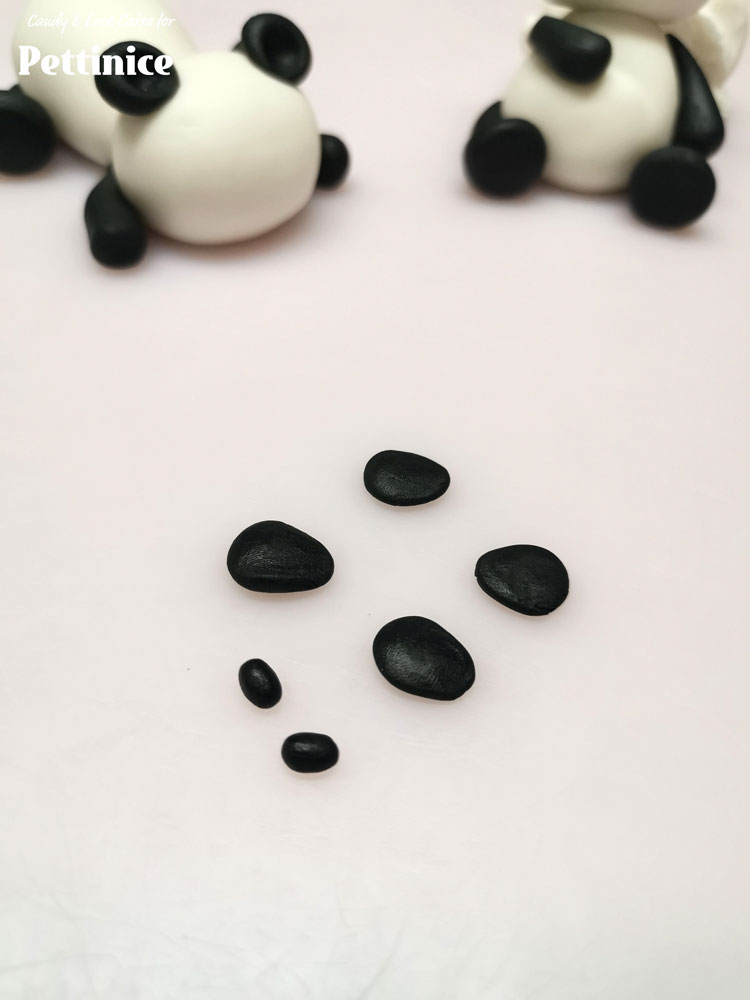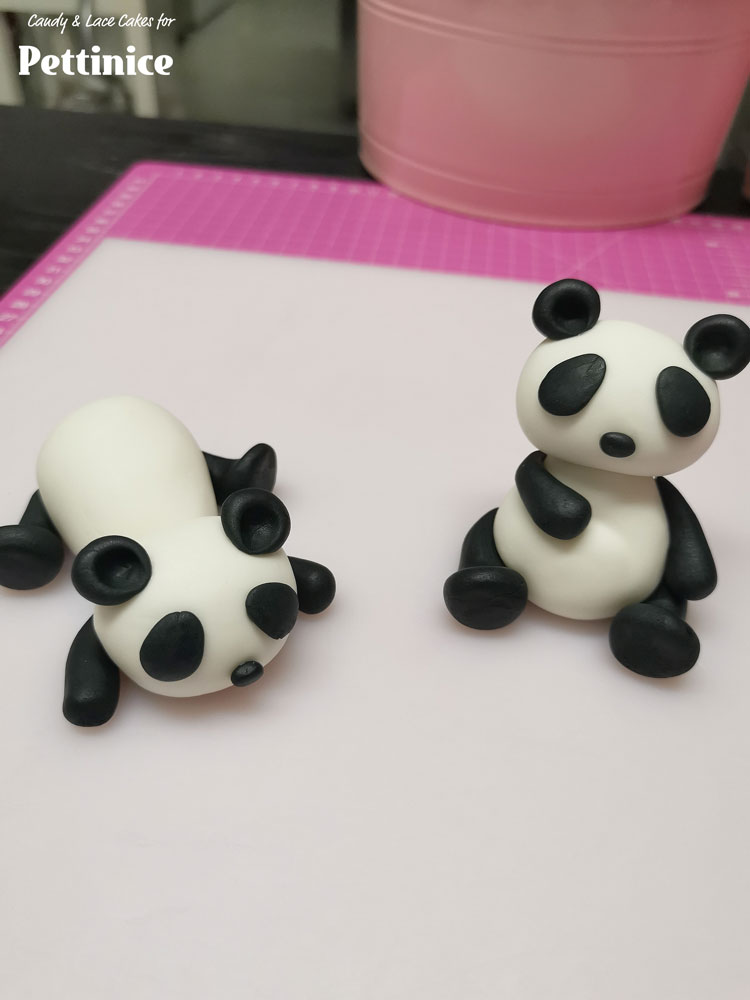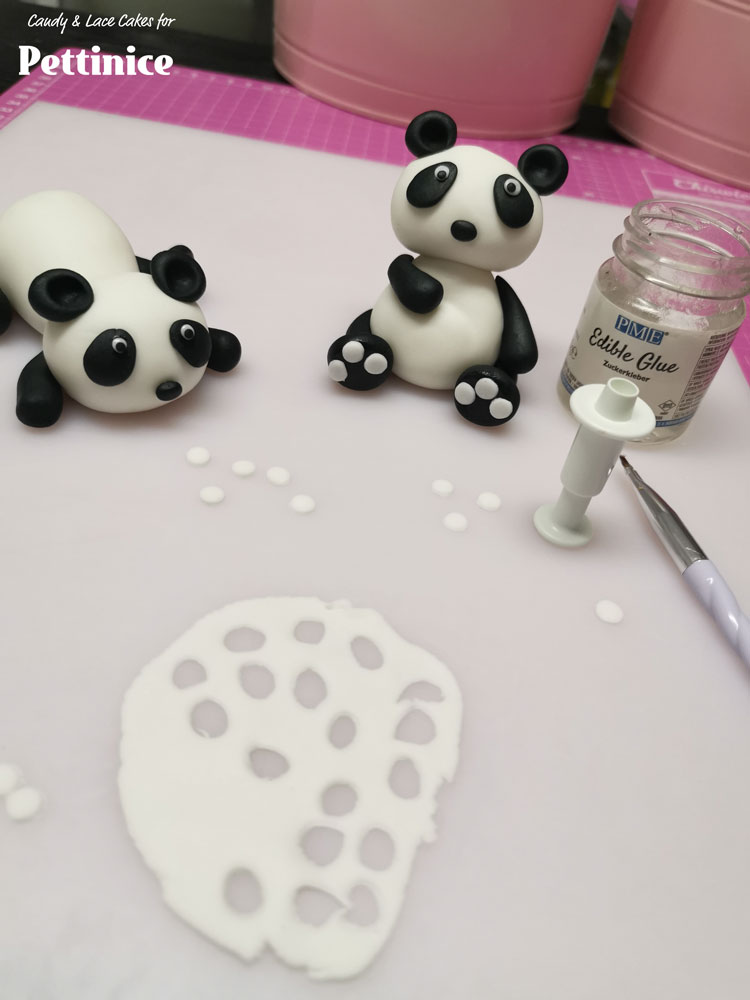 Today, I saw twin pandas. That bears repeating.
What do scary pandas eat? BamBOO!
How do you confuse a panda? You bamboo-zle it.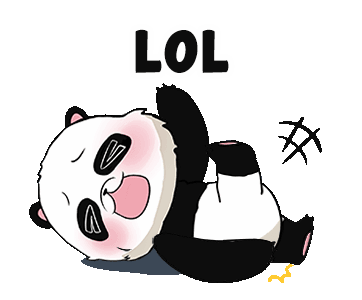 Assembling the cake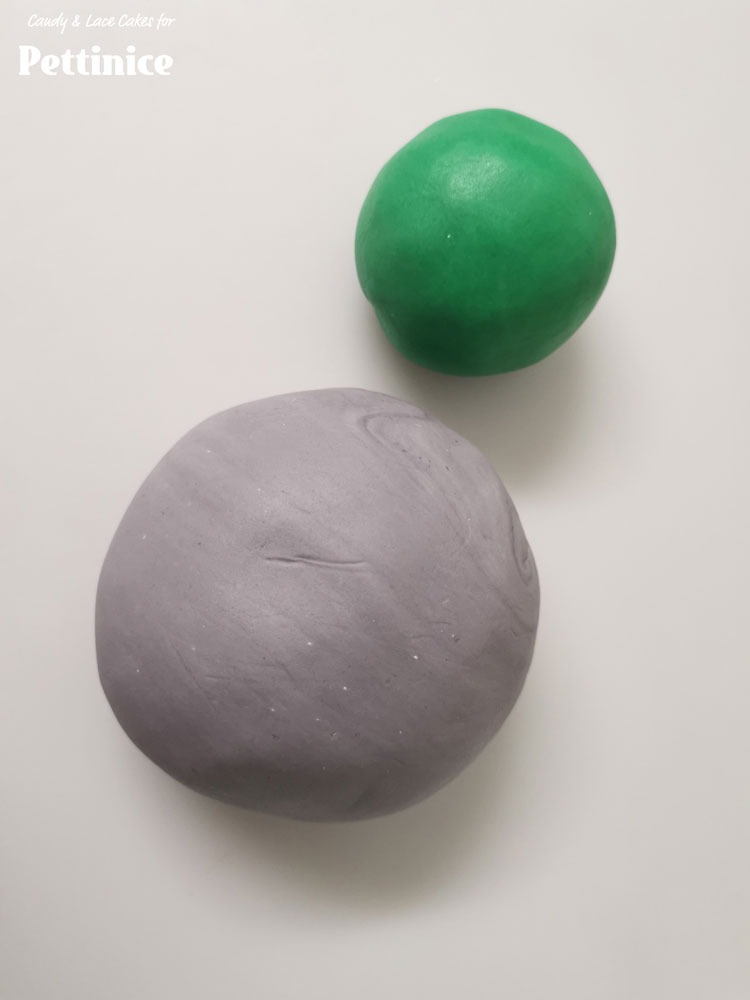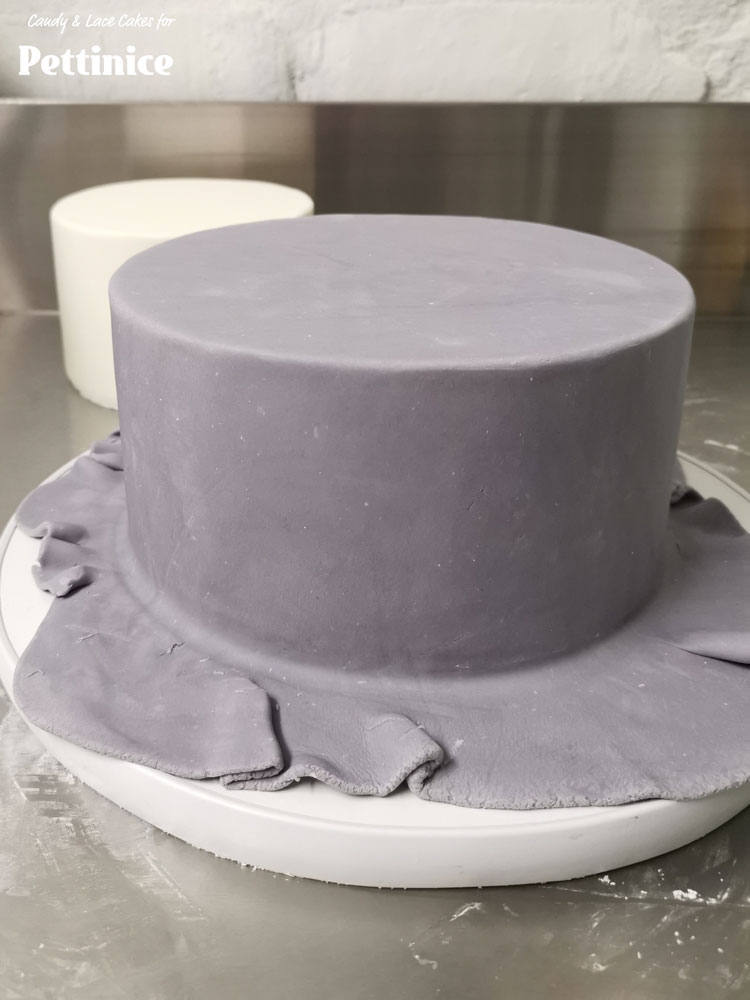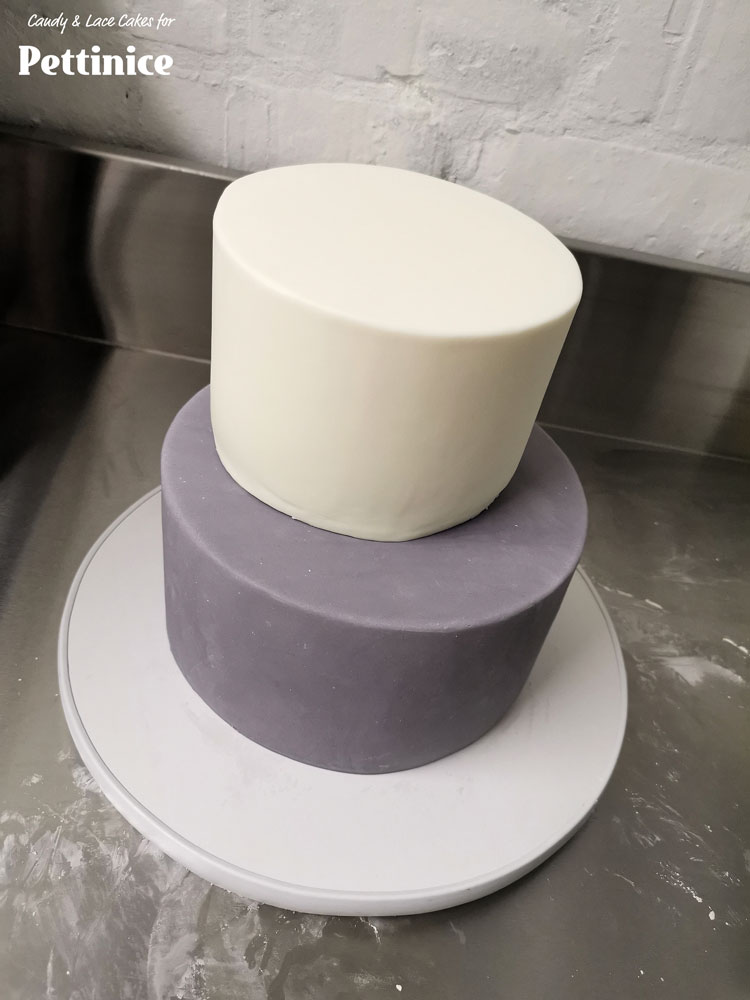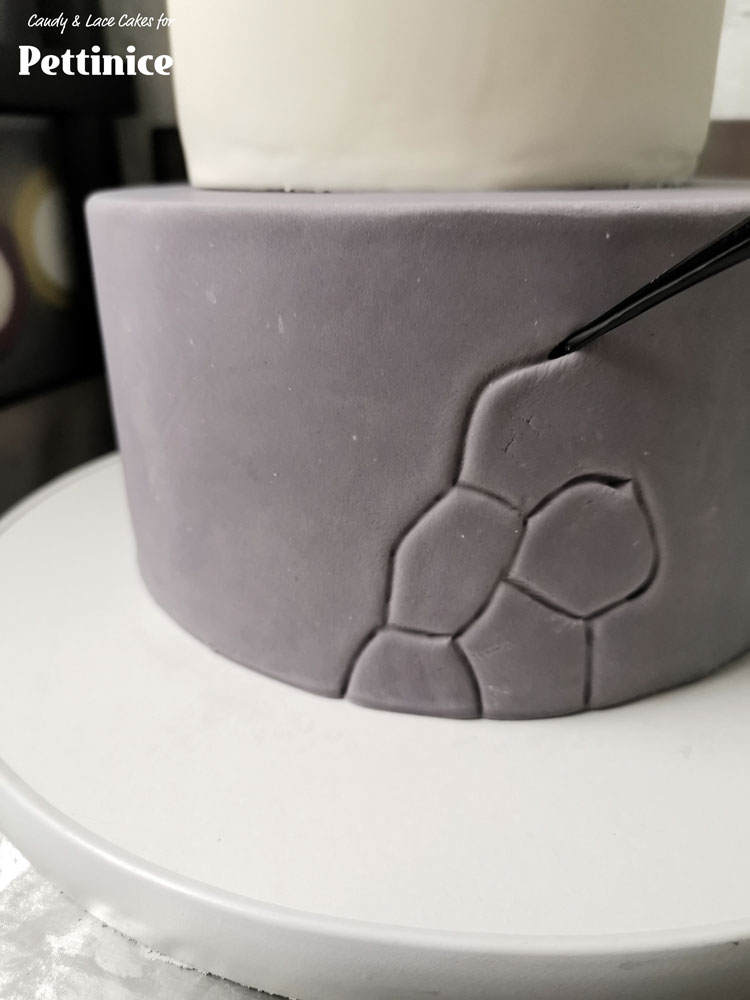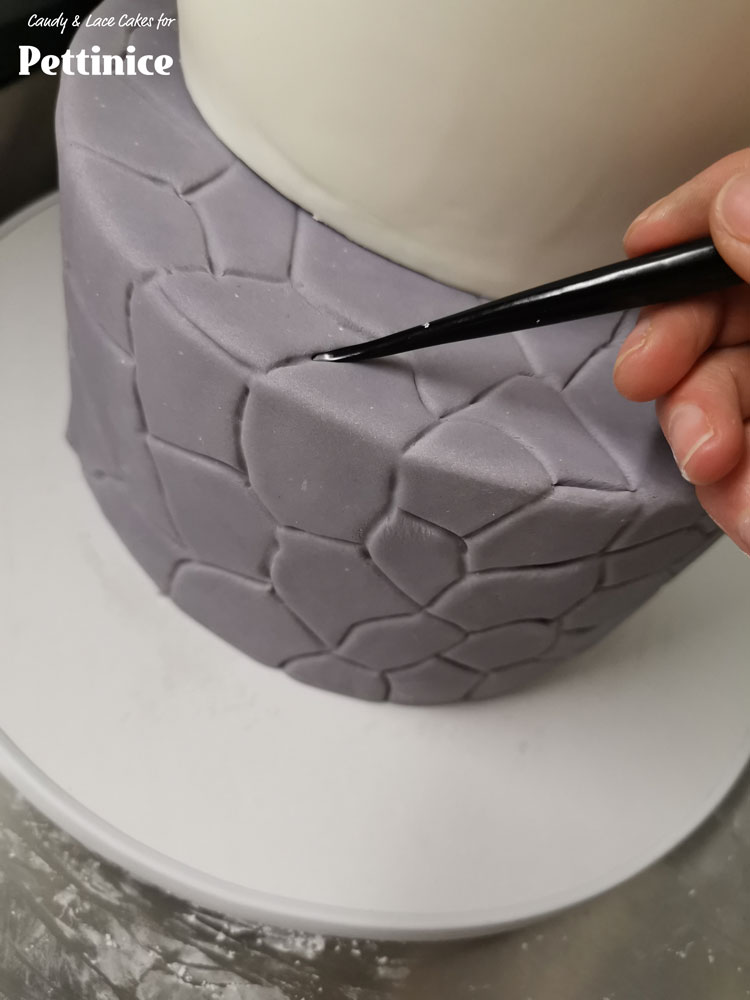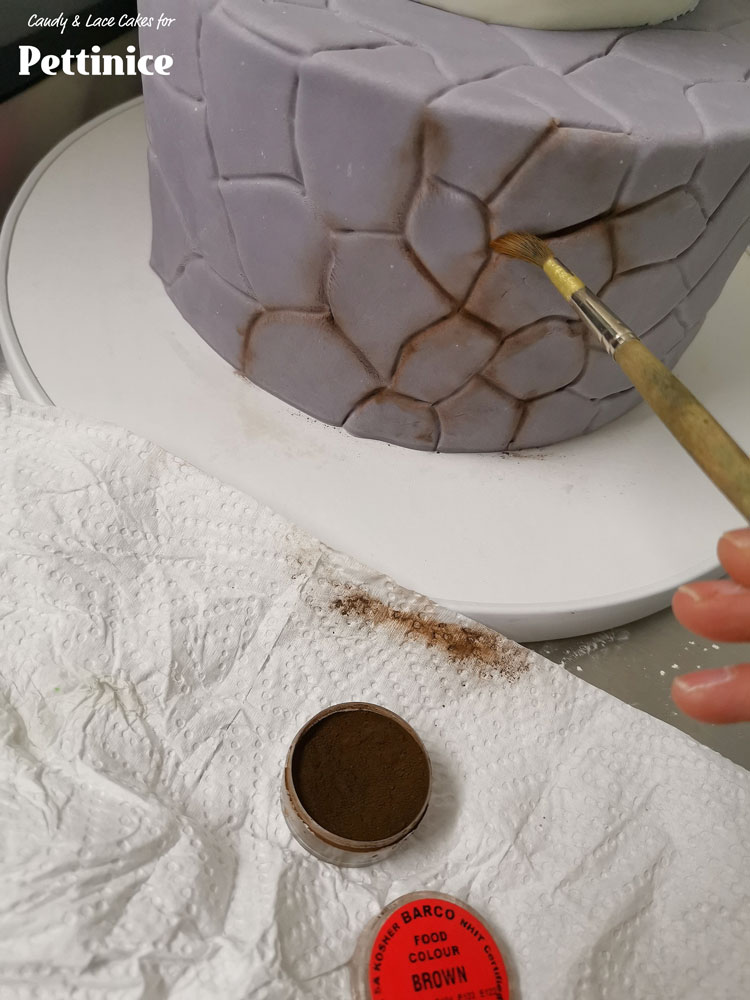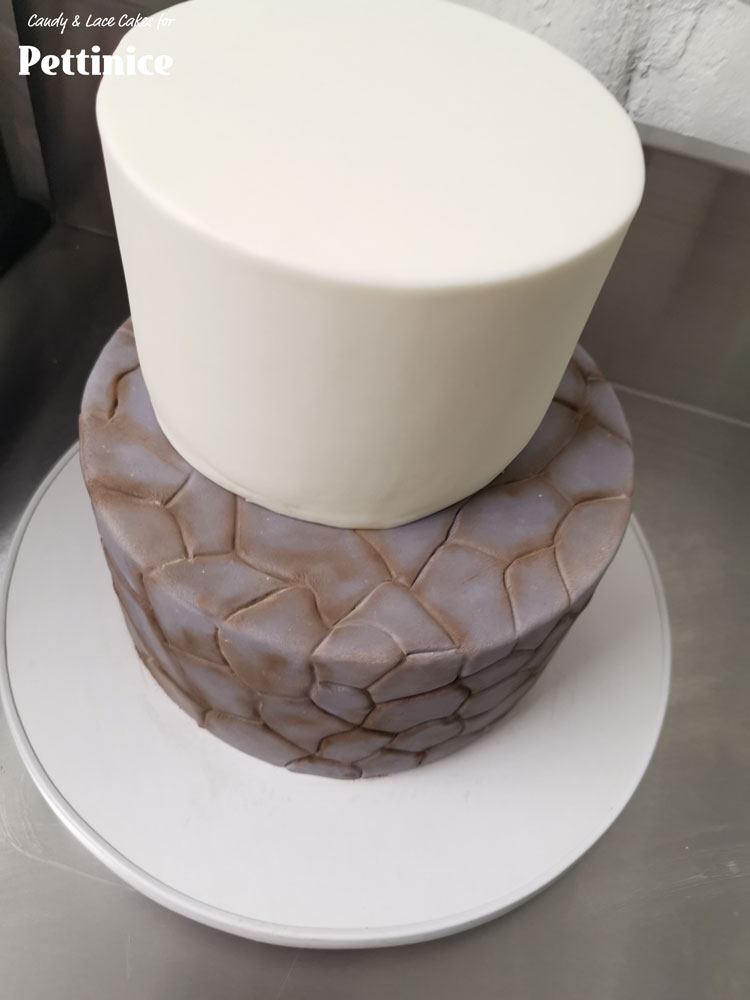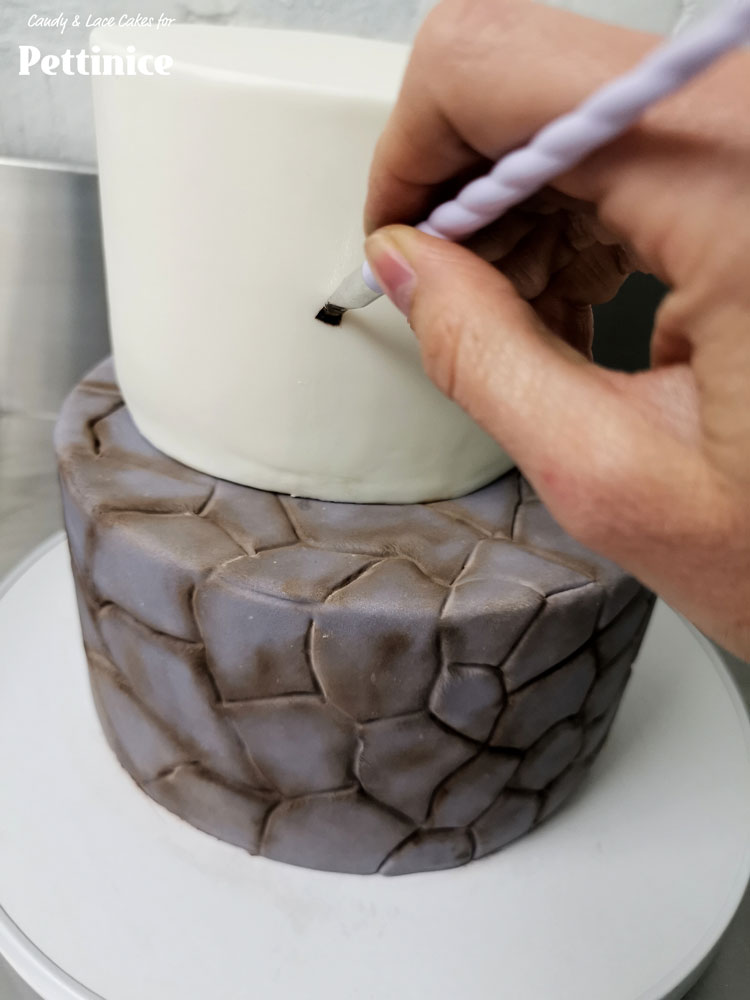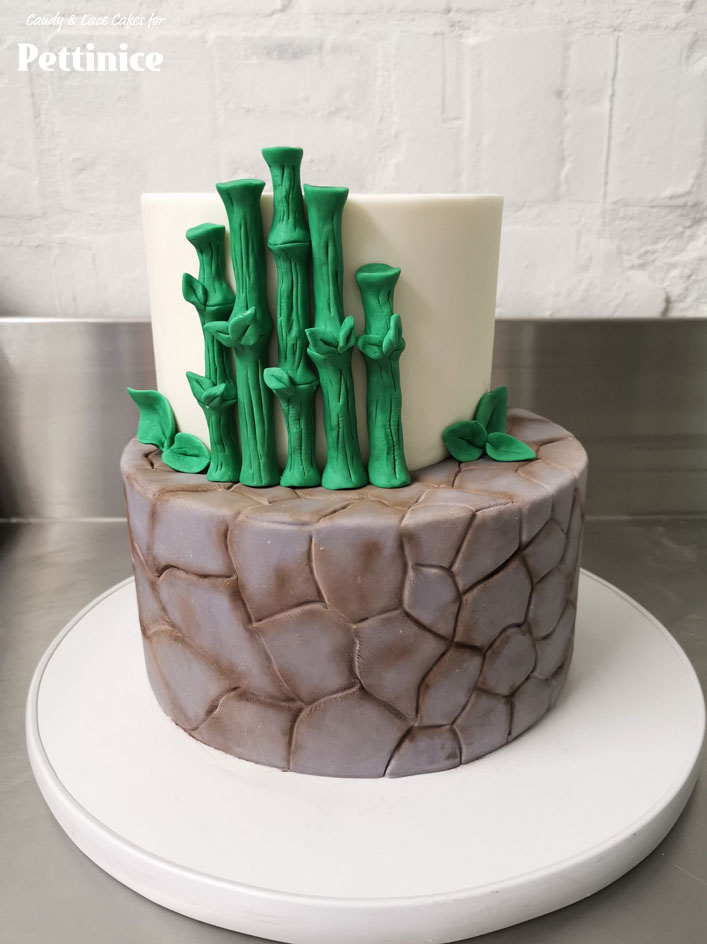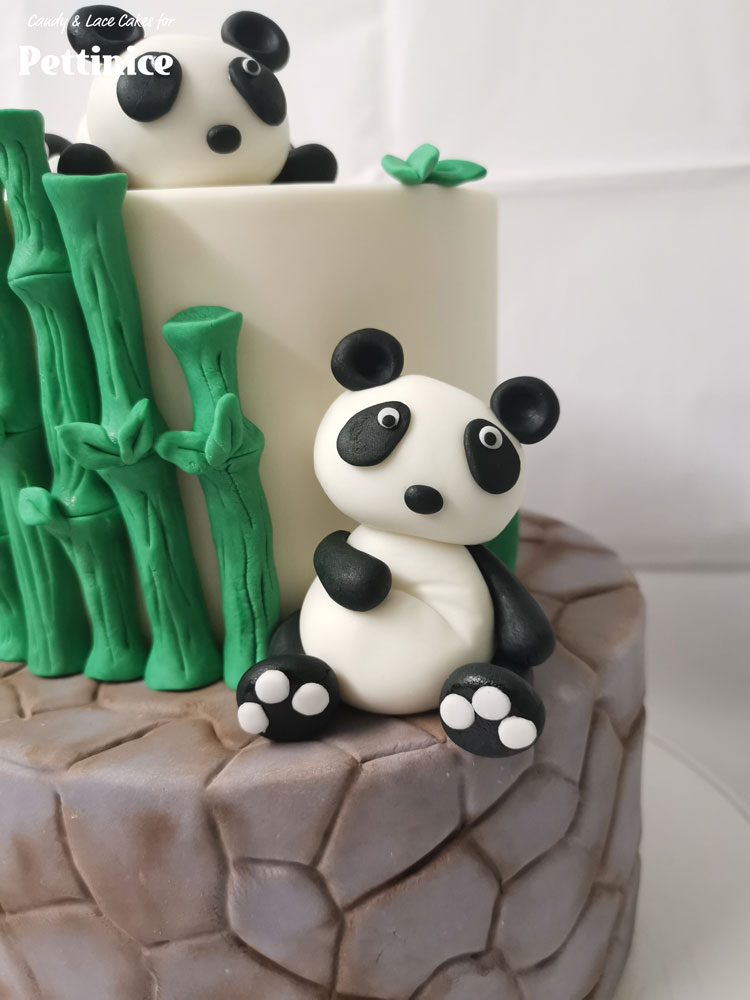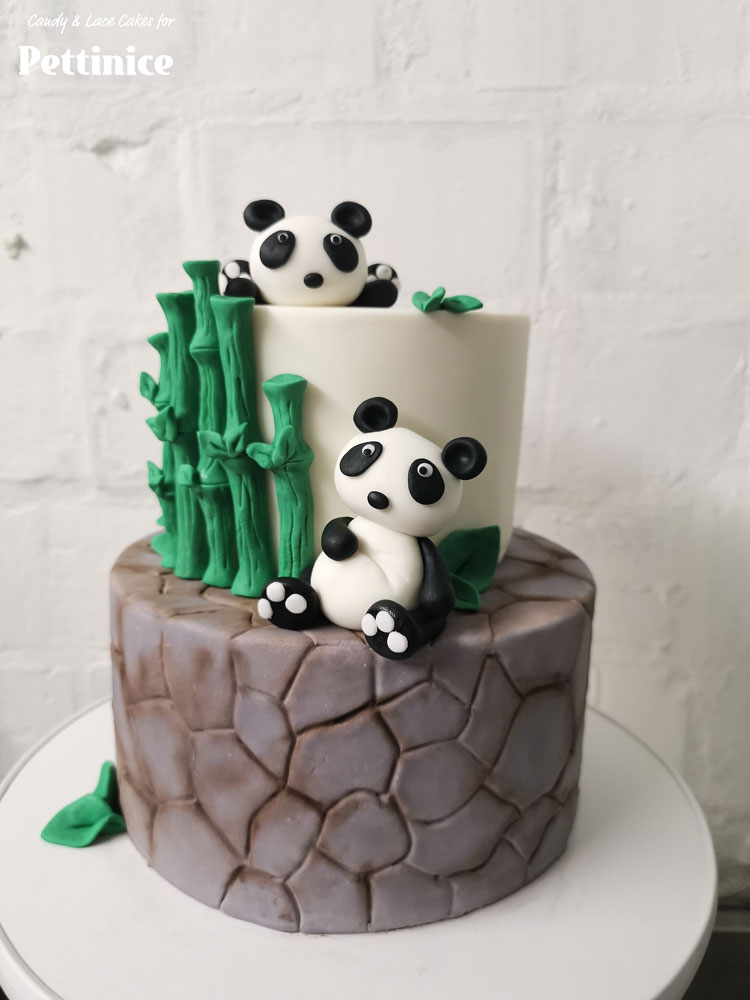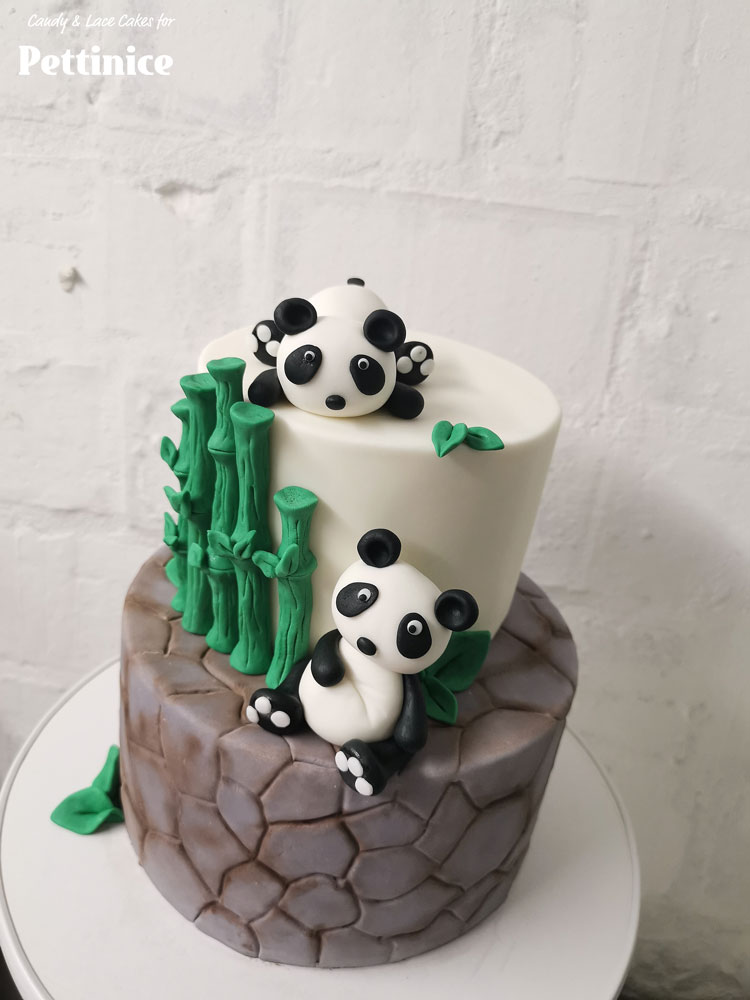 "My baking studio is my happy place where imagination runs wild and there are no limits as to what can be achieved with cake and Bakels Pettinice!"

Cynthia Janse van Rensburg owns Candy & Lace Cakes based in Cape Town since 1999. Her fascination began with cupcakes in 2009 and has evolved to creating celebration cakes. She cannot imagine doing anything else other than cake design. Cynthia's passion is 3D carved and sculpted cakes, as well as gravity defying designs.
See more of Cynthia's cakes at

Want to see more tutorials?