Sharon Wee - succulent mini cake tutorial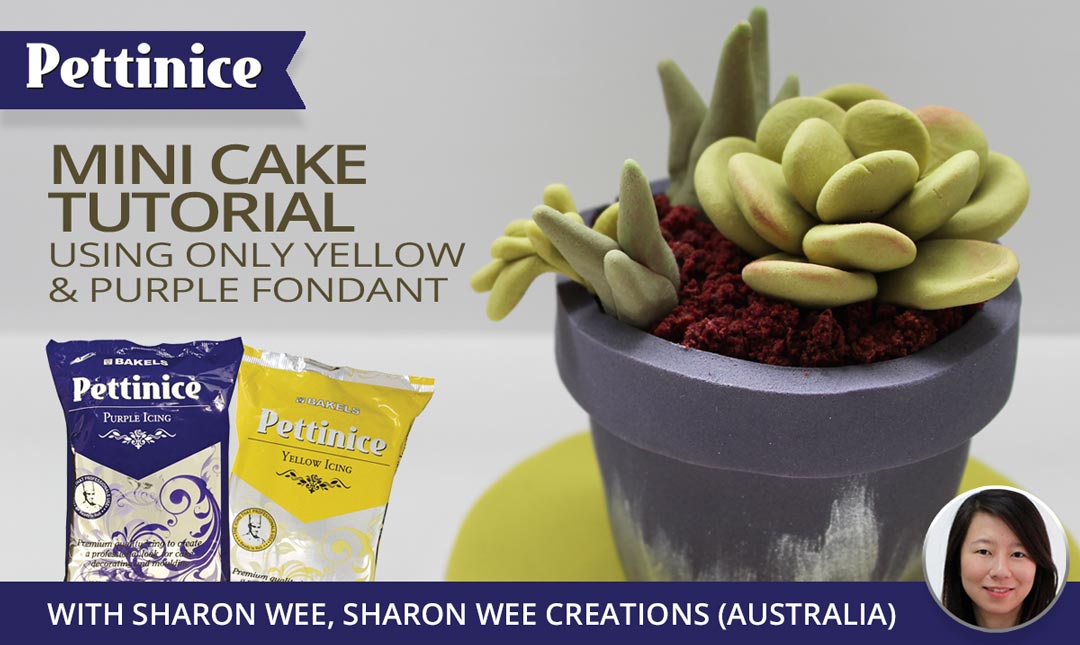 Edibles needed
1" high cake
Ganache or buttercream
Yellow Pettinice
Purple Pettinice
Petal dusts - silver
High quality vodka or decorators spirit
Tools needed
Circle cutter or template to cut small rounds for your cake pot.
Spatula
Rolling pin
Knife
Kebab stick
Small brush for painting details
Small cake board

Pettinice is gluten free, nut free, dairy free, vegetarian, halal, and kosher.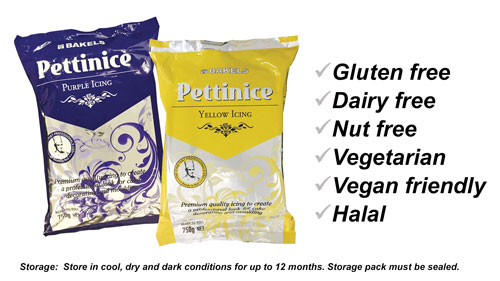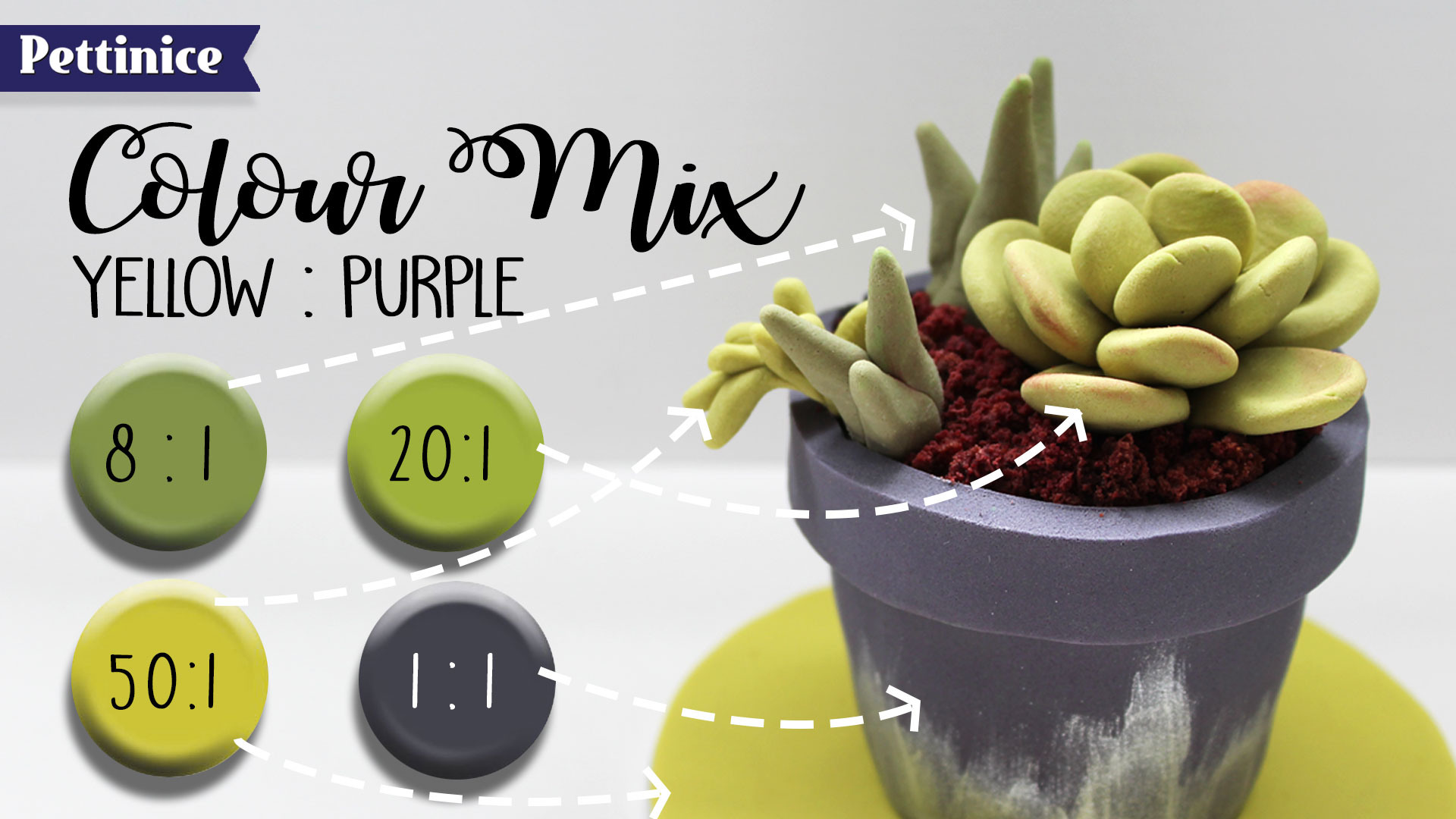 Click here to see entire Yellow : Purple colour guide and see all the beautiful shades of sage and other green and grays that you can create.  You can event print it out.
Using yellow as my base first colour, I added small amounts of purple. Here are my ratios:
1:1 for the pot,
50:1 for the cake board and smaller succulents,
8:1 for the medium succulents, and
20:1 for the large succulent

Preparing the Cake
Preparing the cake
Below are stills from the complete video.  Click here to watch it on our Pettinice channel.  Be sure to subscribe for e-mail notifications when we post new tutorials.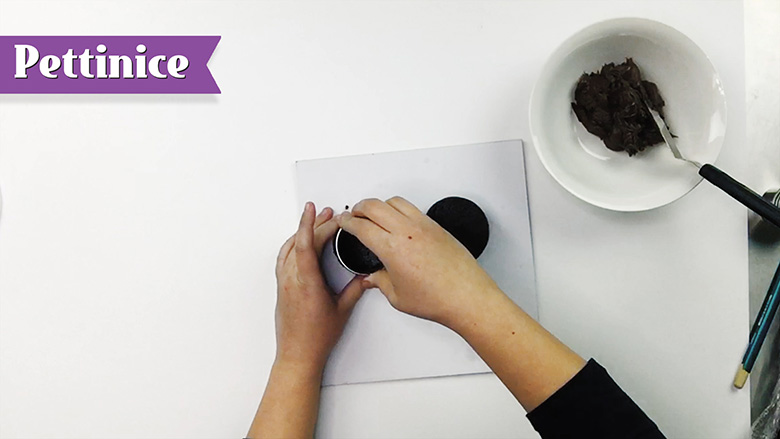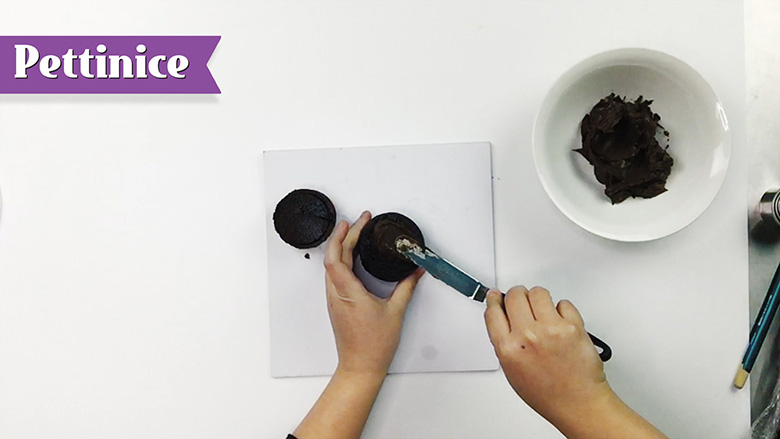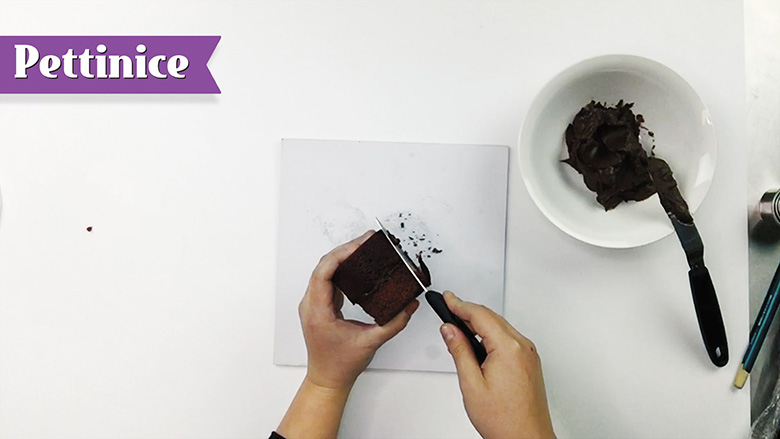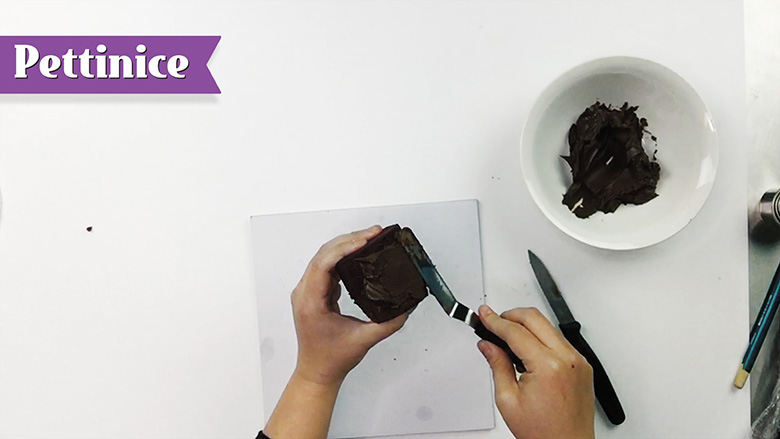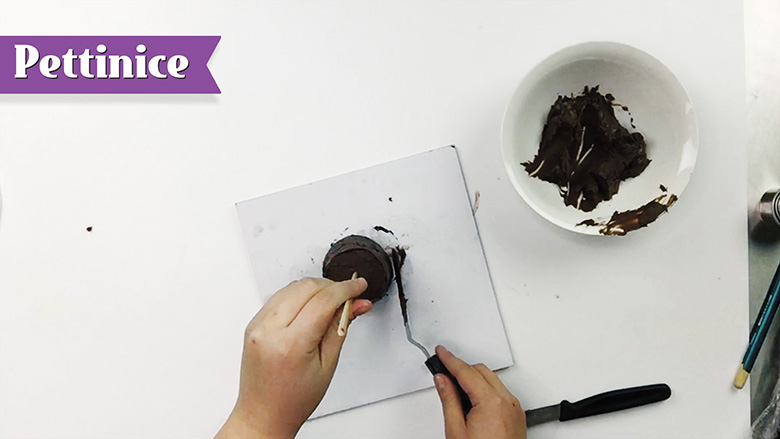 Finishing the planter pot with Pettinice fondant icing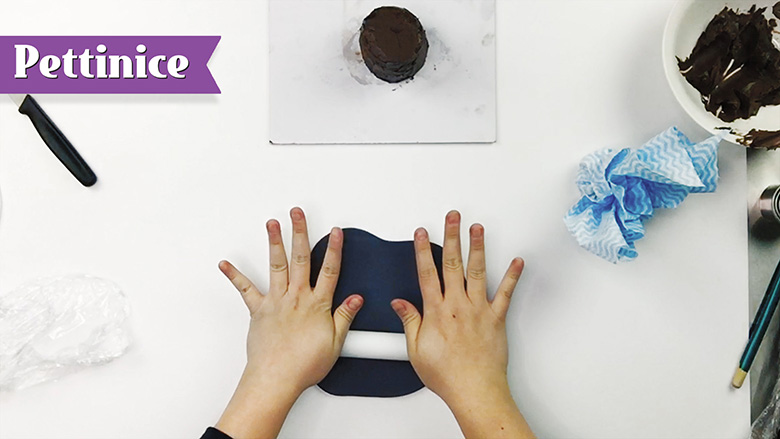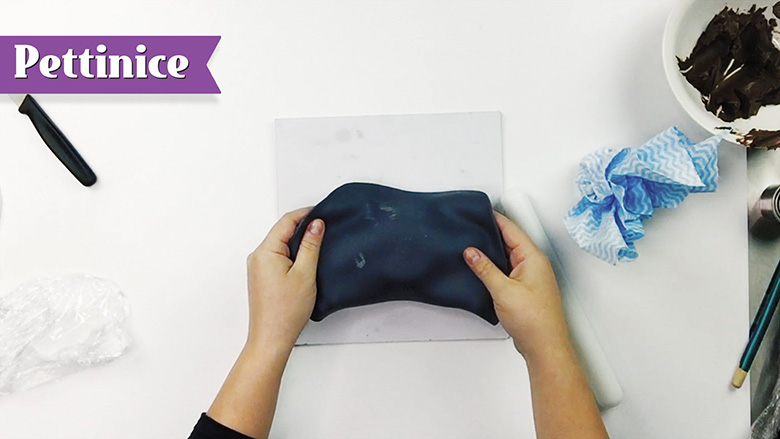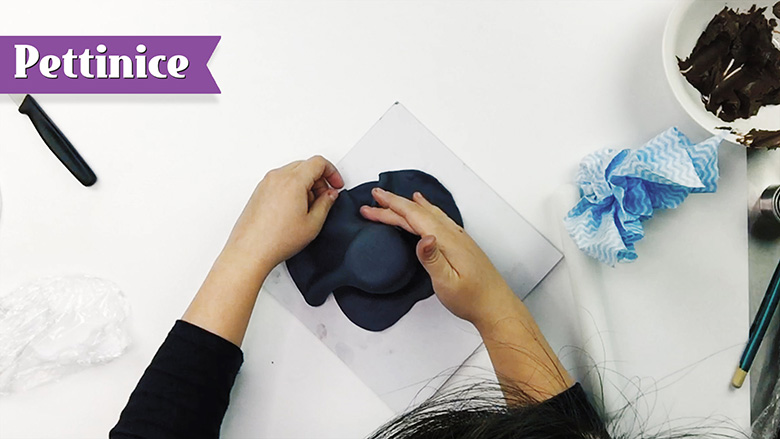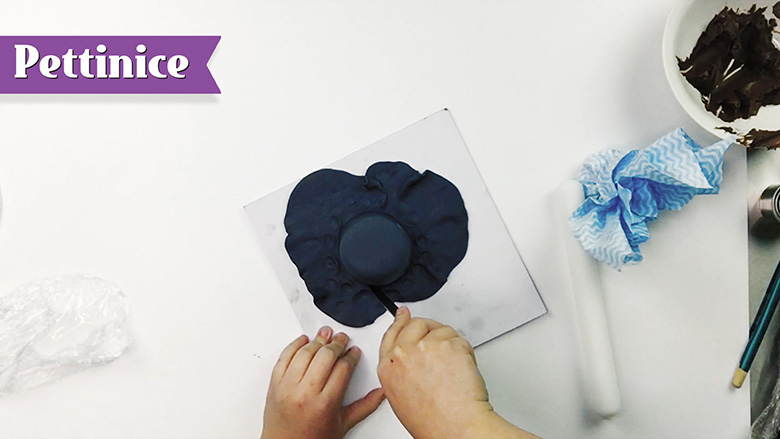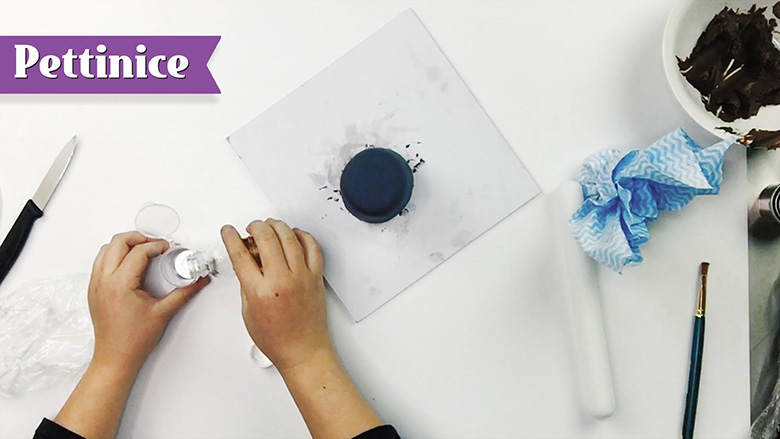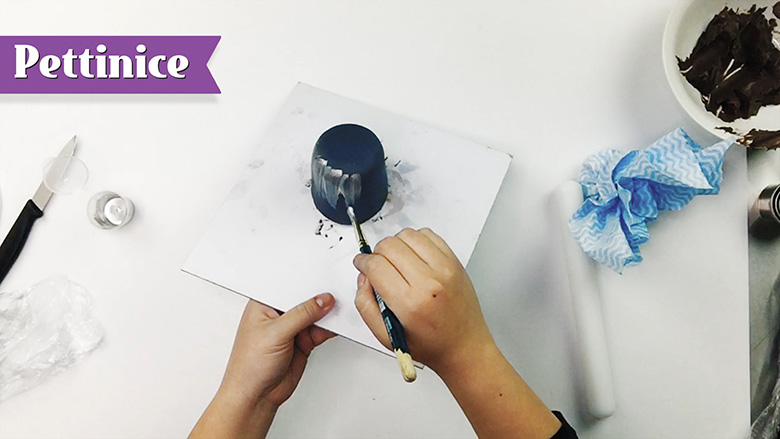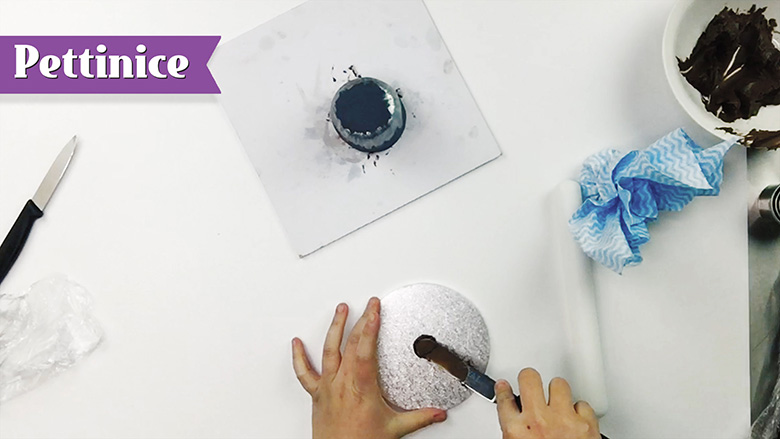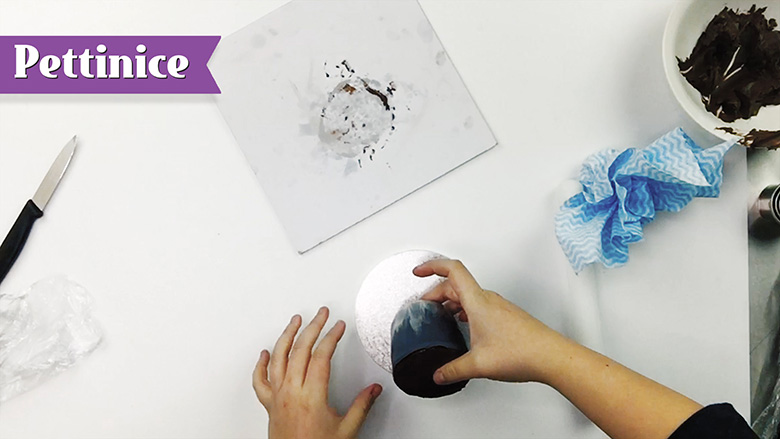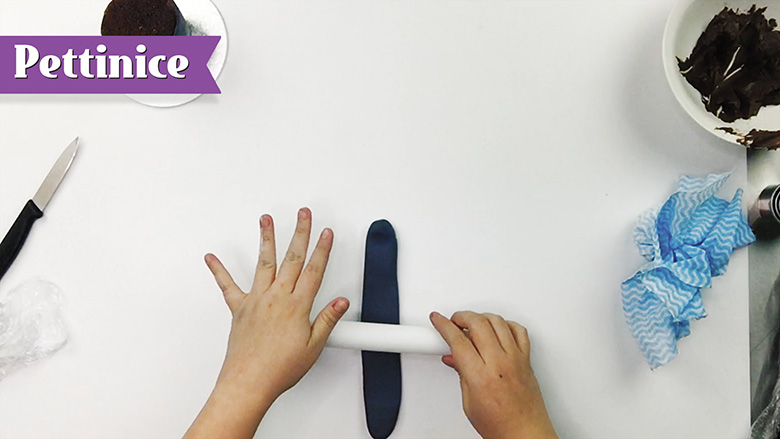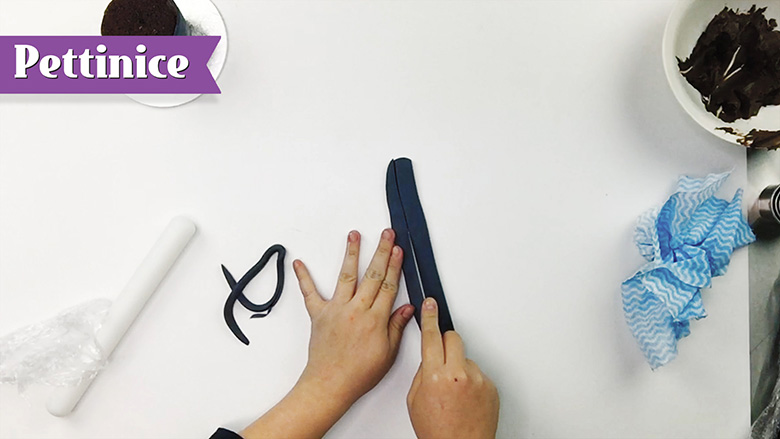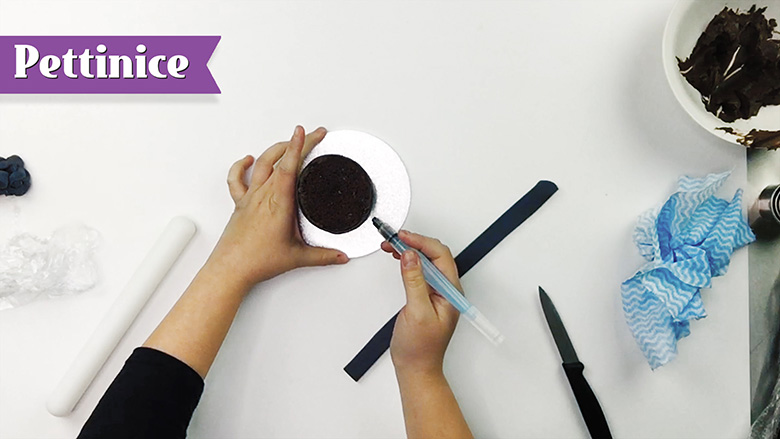 Be light with the amount of water you use to secure the trim to the pot. Too much water will make it slide off. A damp brush will suffice.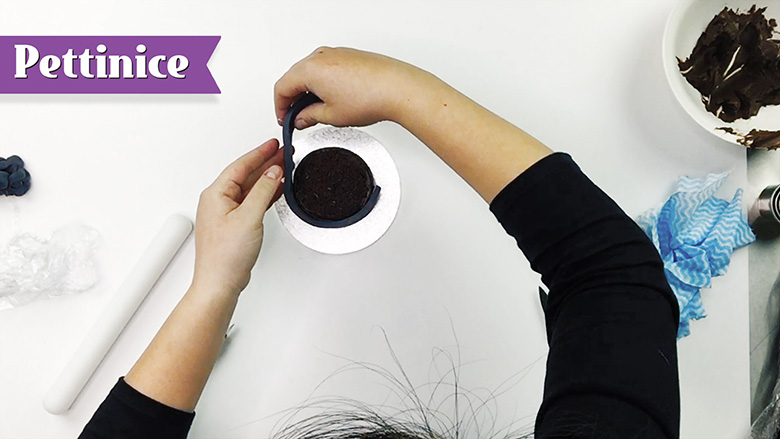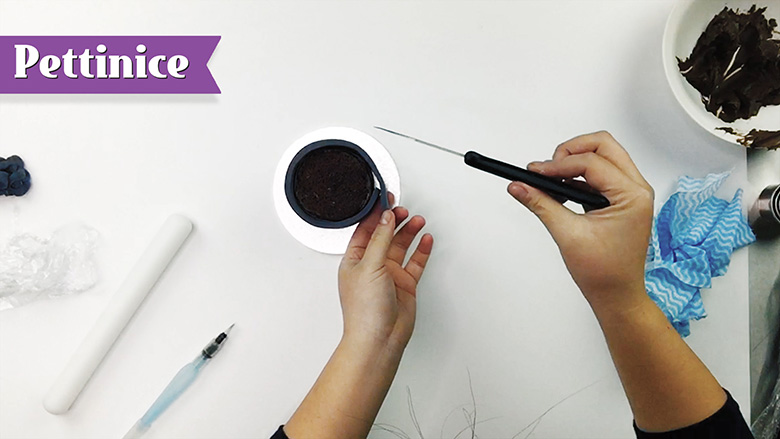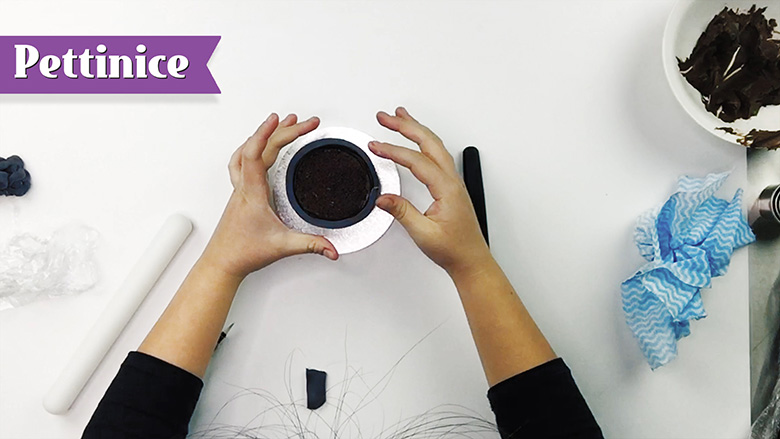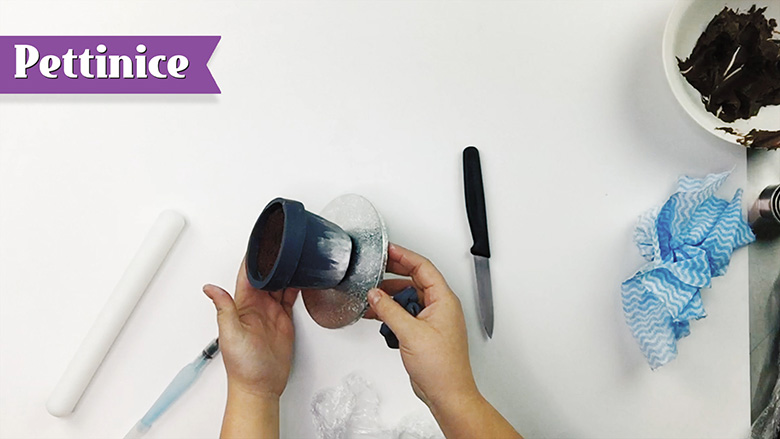 Creating the succulents
No special cutters needed.  Simply divide and roll your yellow 20 : 1 purple into little tear drops.
Large flower: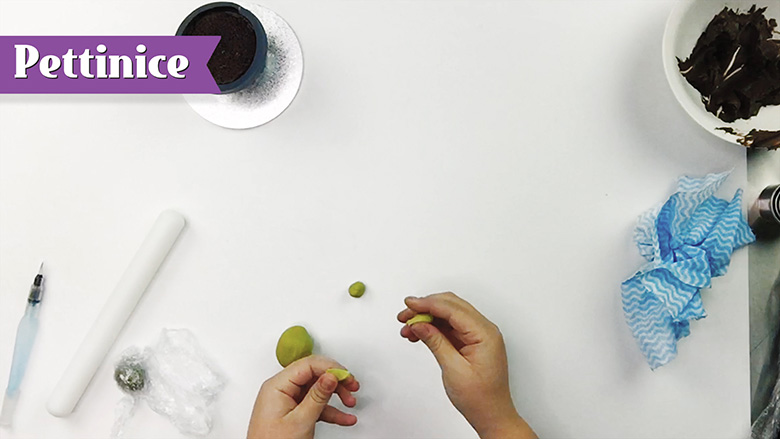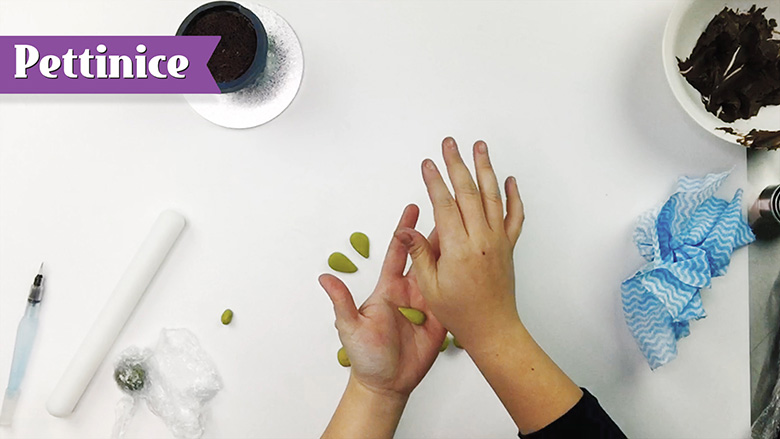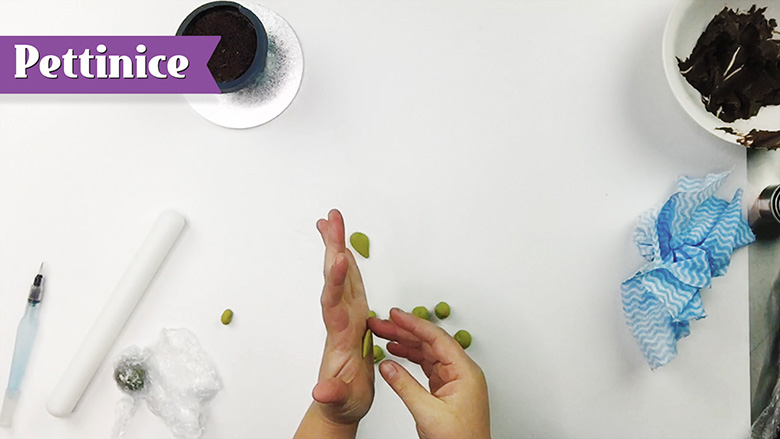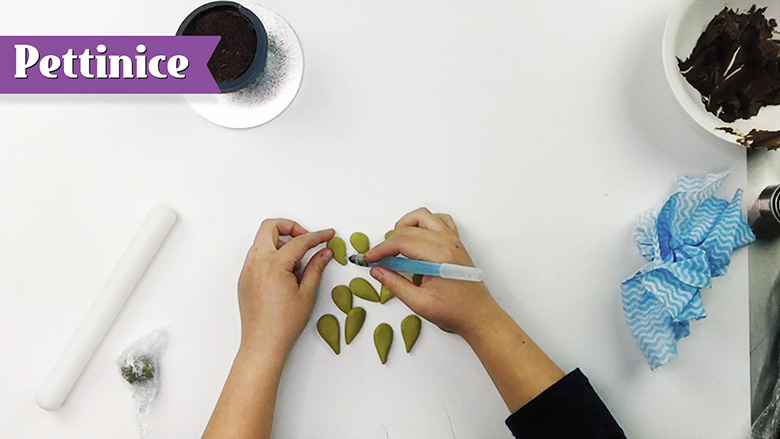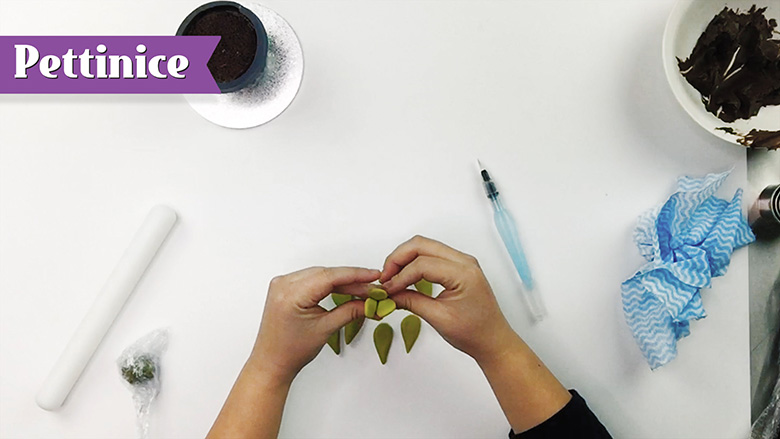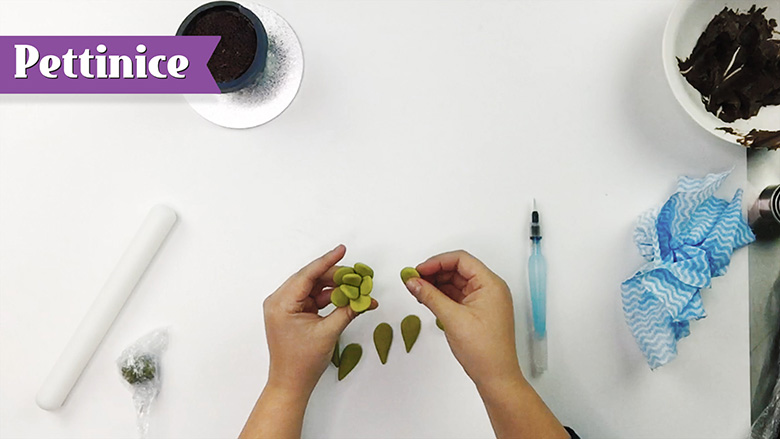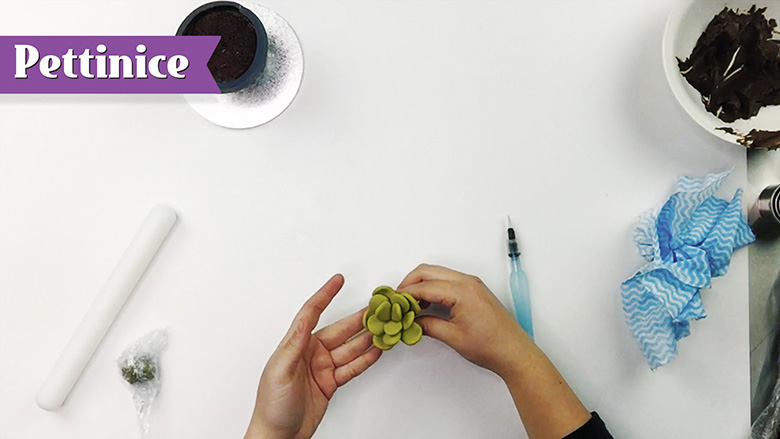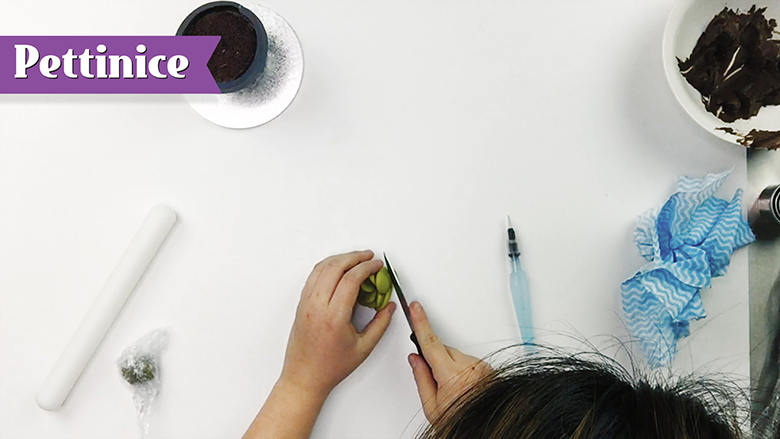 Medium succulent flower
Use your yellow 8 : 1 purple Pettinice to create little clusters of this medium sized succulent.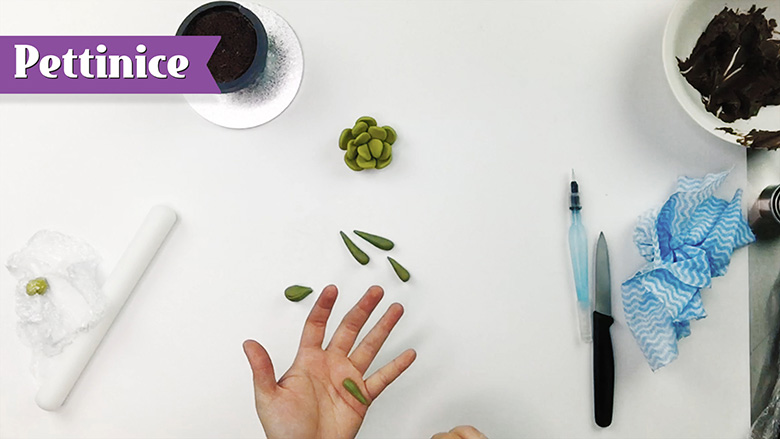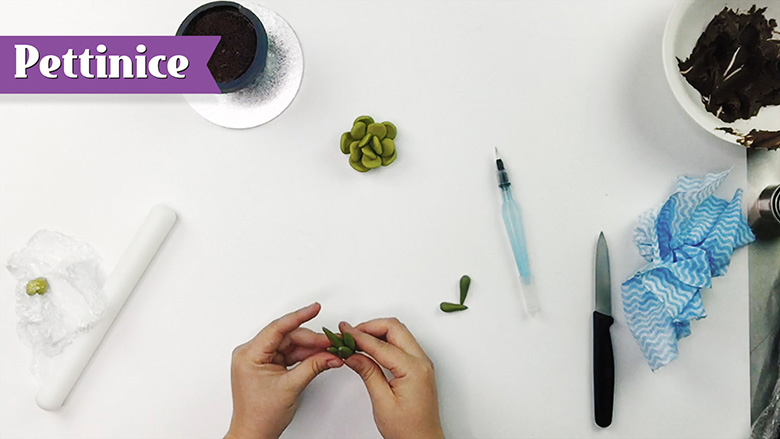 "Planting" your succulents
Make a crumb from your sheet cake to act like potting soil for your little cake.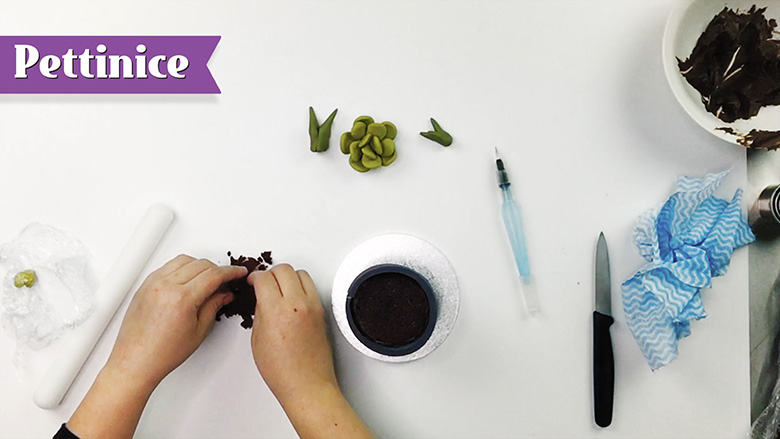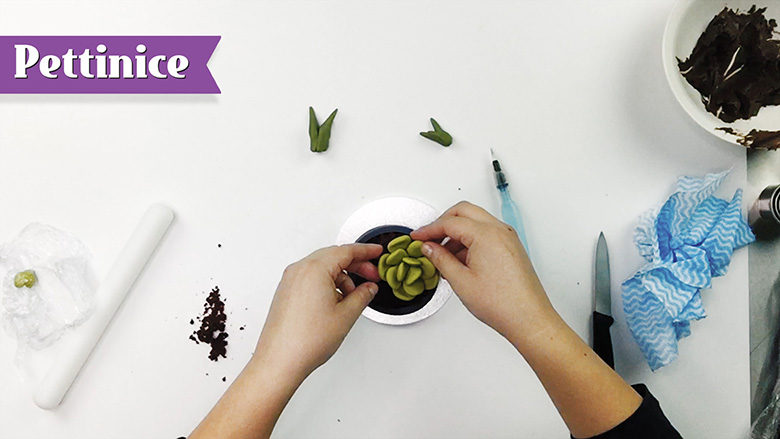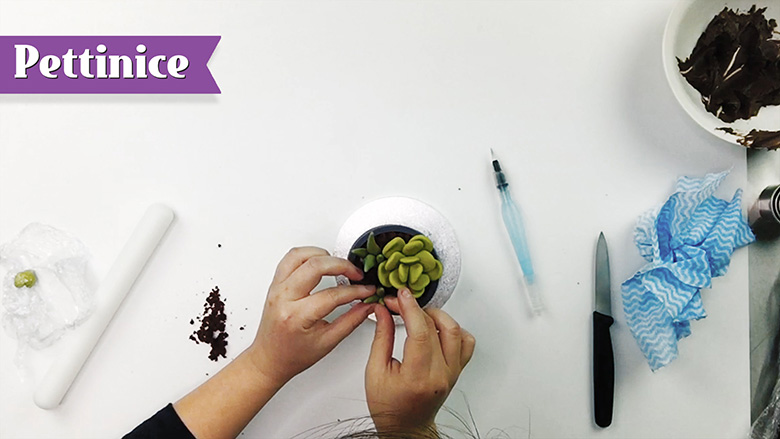 Small succulent flower
Sharon decided to use an additional yellow 50 : 1 purple Pettinice to create a little over hanging succulent to add interest to the final design.  This same colour mix will be used for the cake board as well.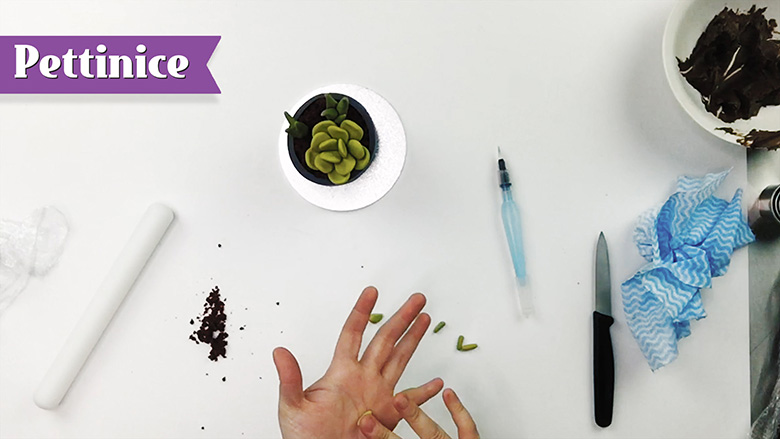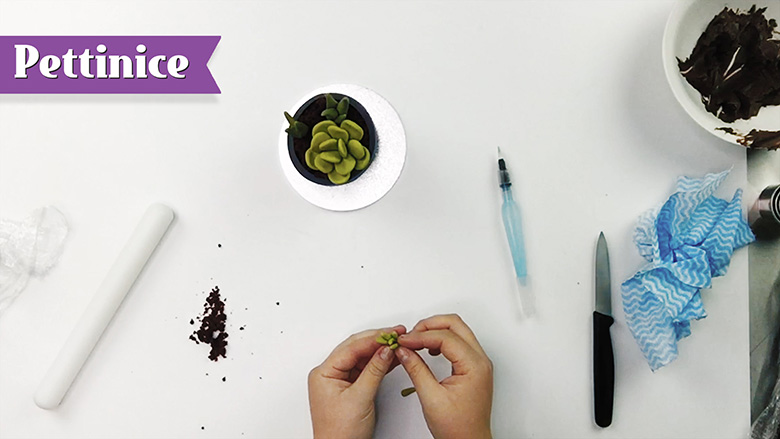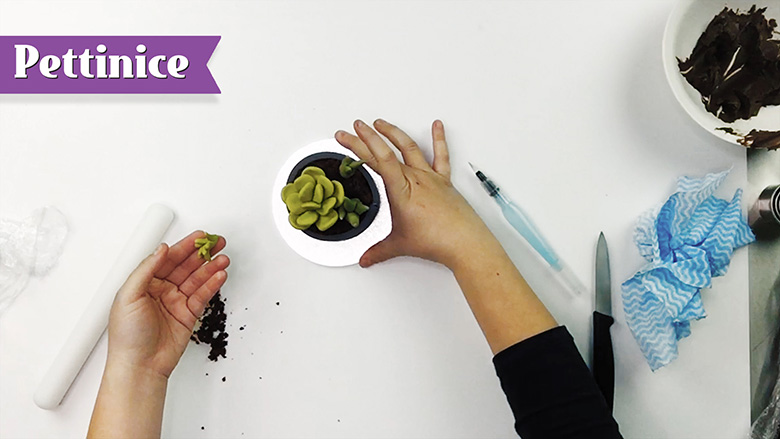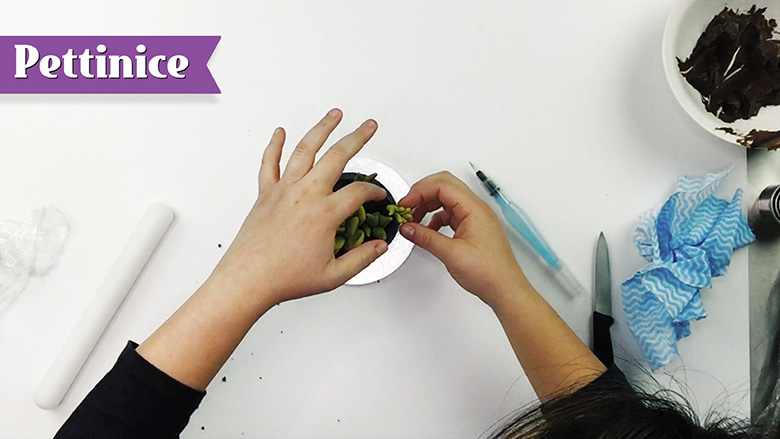 Covering the board
You can also choose to cover the entire board in advance and allow it to set.  Otherwise, this is a great way to cover the cake board with a cake already in place.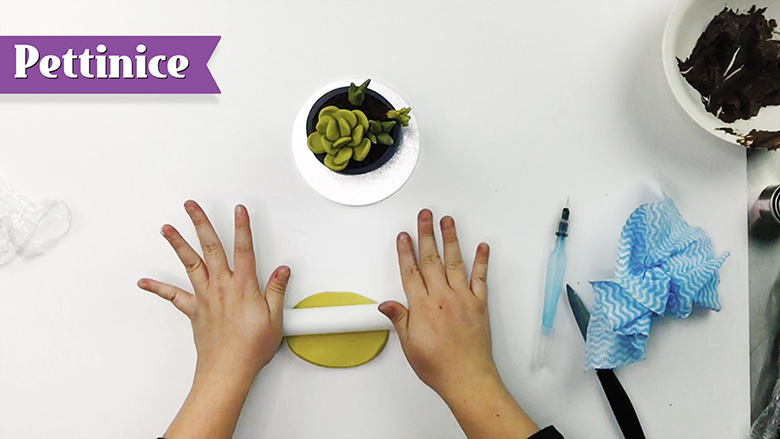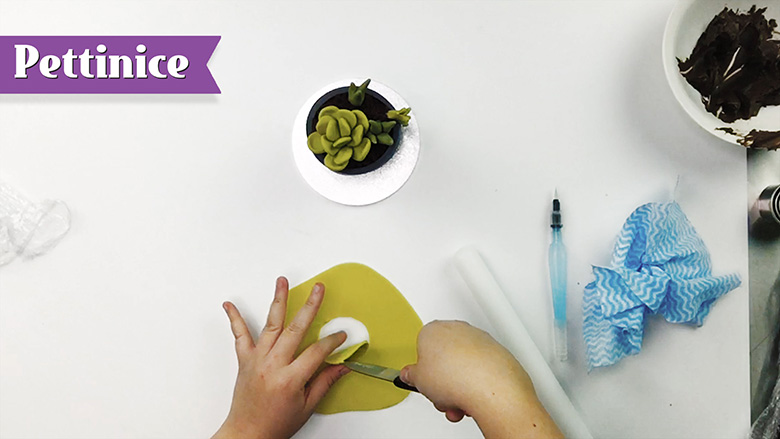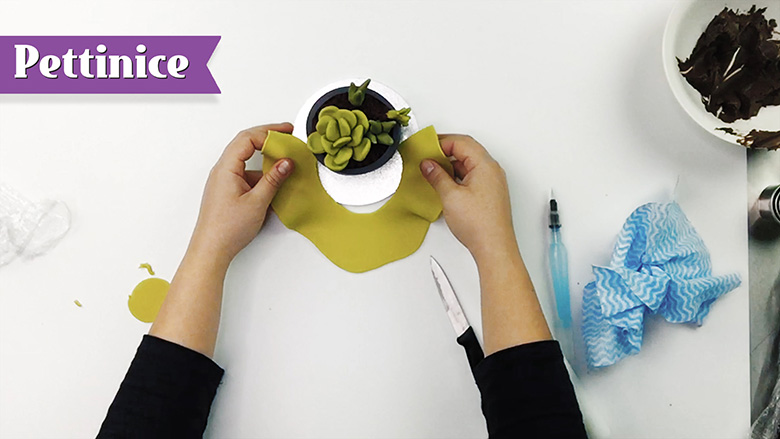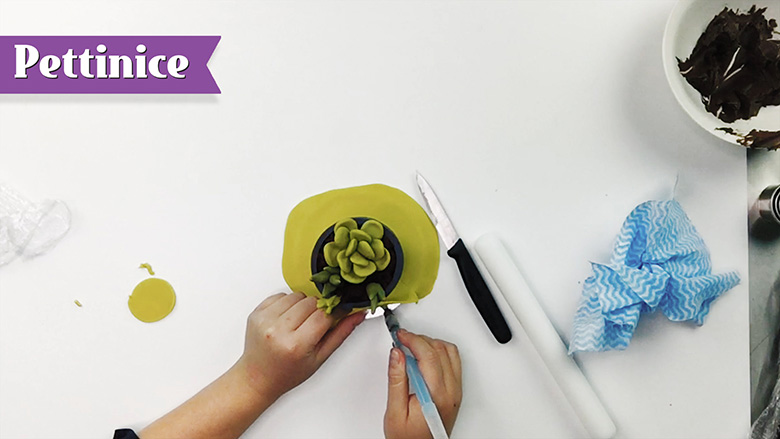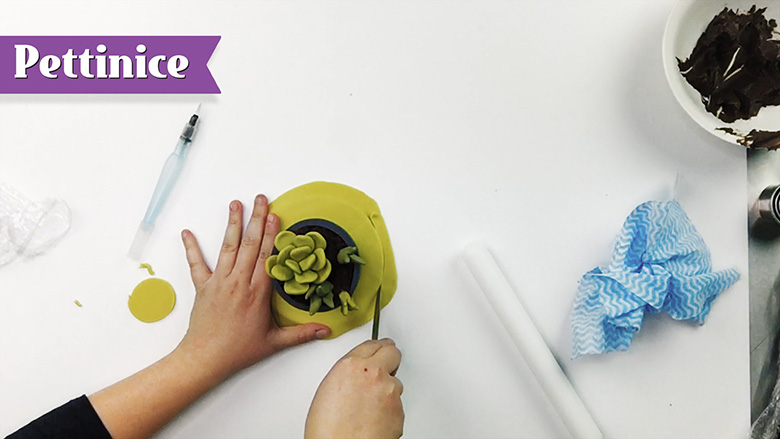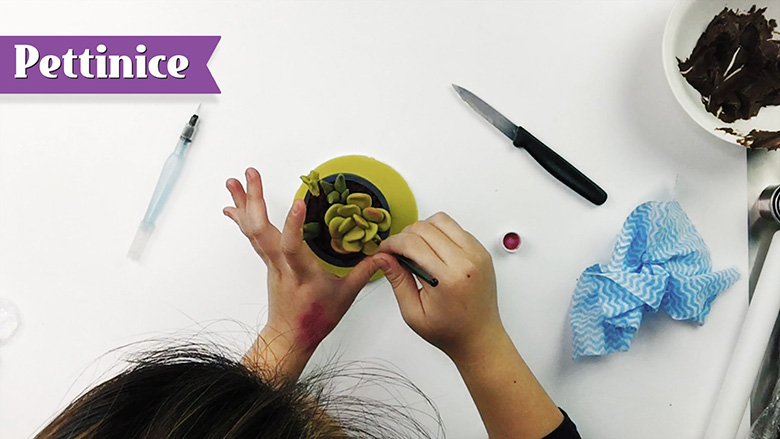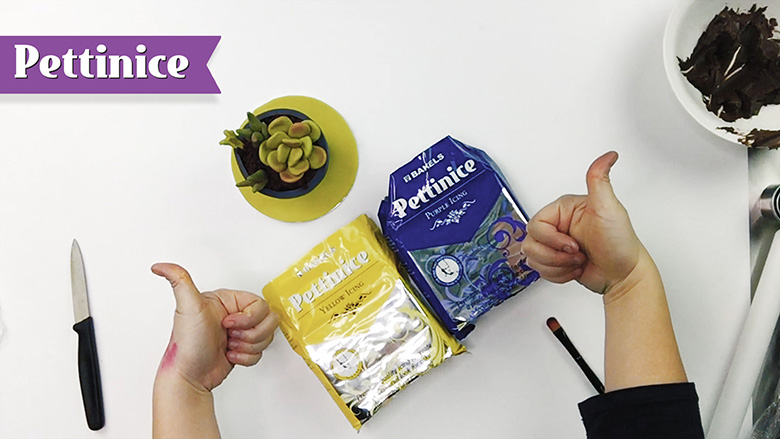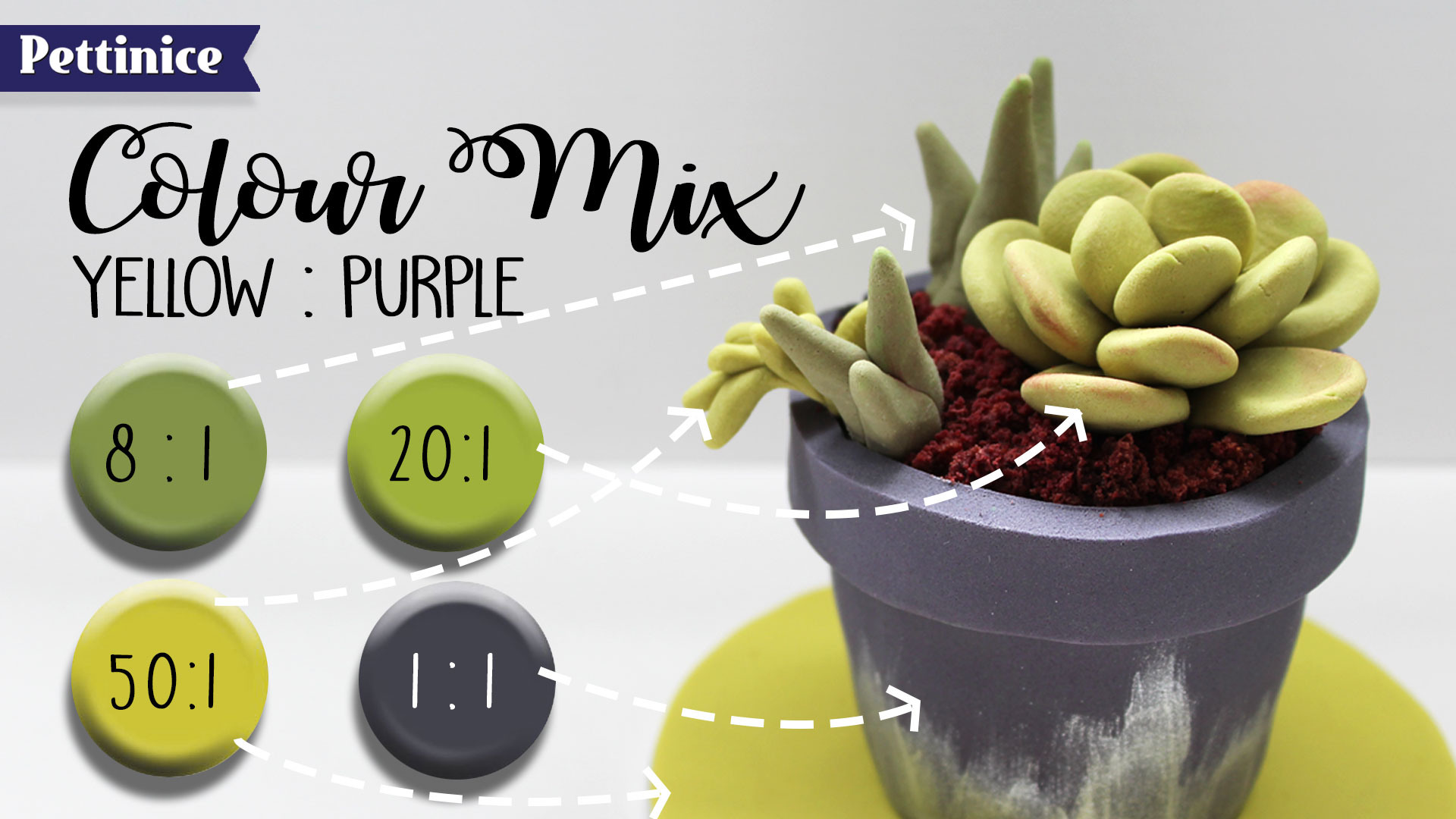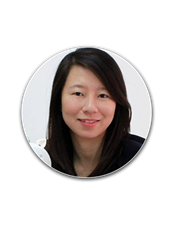 Sharon Wee is a Pettinice Ambassador based in Sydney, Australia.
Sharon's style has been described as clean, fun, cute and whimsical. She spent many years focusing on wedding cakes and it was only in the last couple of years that she decided to start teaching. Through teaching she discovered she loved getting to know students from all different backgrounds and watching them learn and achieve projects they never thought they could. The experiences are always fun and rewarding. Today, she focuses mainly on teaching locally, nationally, and internationally.
You can find Sharon on Facebook and Instagram.

Want to see more tutorials?