Kerry Morris is a cake decorator and instructor running her business Eat Cake from her commercial kitchen located on Auckland's North Shore in New Zealand. Her elegant and pretty cake designs make her a bridal favourite, and the wedding season keeps her busy creating beautiful tiered cakes.  It doesn't stop there, however, as her range of cake designs are fun and versatile. She also creates many sculpted cakes and it's fun looking through her cake portfolio for this reason.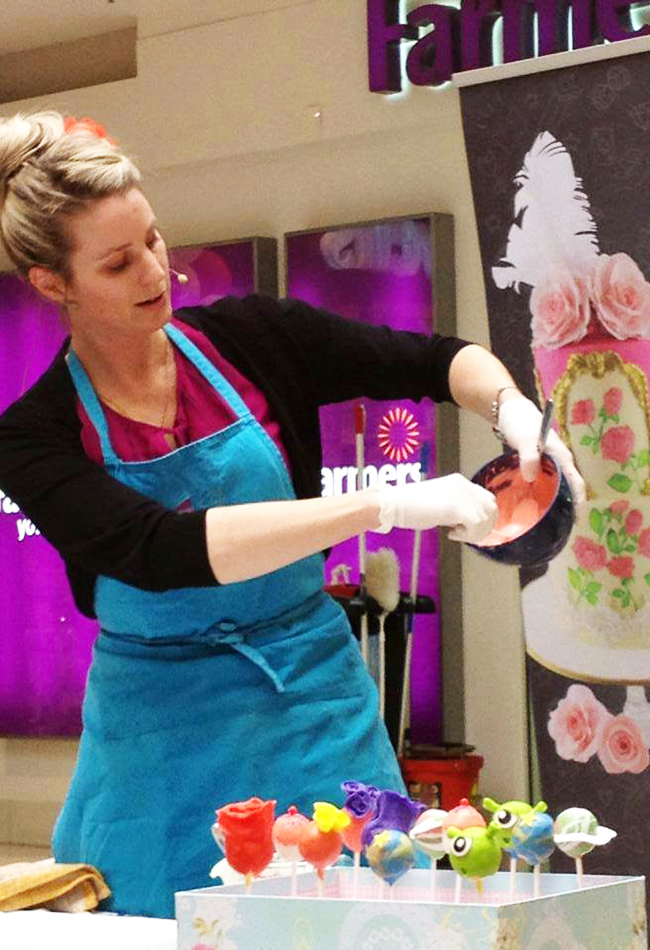 Growing up on Auckland's North Shore, Kerry can't remember a time when she didn't love baking. Spending many hours in her grandmothers' kitchen her love for baking and passion for anything creative stemmed directly from here.
With a science degree under her belt, Kerry combines the science of baking with the art of cake design to create beautiful and delicious bespoke cakes. 
I love Pettinice for its superior flavour.  Covering my cakes with fondant is my favourite step, and achieving sharp corners on my tiers is a breeze.  I've created a little video to show you how.
Kerry's cakes are a work of edible art, she has a tremendous passion for anything and everything cake. Her cakes have been featured in the New Zealand Bride and Groom magazine, the Wedding Cake and Sugar flowers magazine, and has been a finalist two years running in the Shore City Art of Cake.
Other highlights include winning first place in the professional carved cake category at the 2015 Auckland Cake and Craft show for her Miss Piggy on a swing.  She has also been featured on Campbell Live (at 16:30) for her contribution to the New Zealand Peter Jackson cake collaboration, and recently she provided the cake for the Edge's Four Strangers and a wedding. 
See Kerry's cake tutorials here: