How to attach an edible image to a fondant cake
Edible paper is made of starches and sugars and printed on with edible food colors.  You can purchase blank sheets and print on them yourself, buy them pre-printed, or order custom prints from most cake decorating shops.  If you wondered how to attach an edible image to a cake, Kerry Morris of Eat Cake will show you how.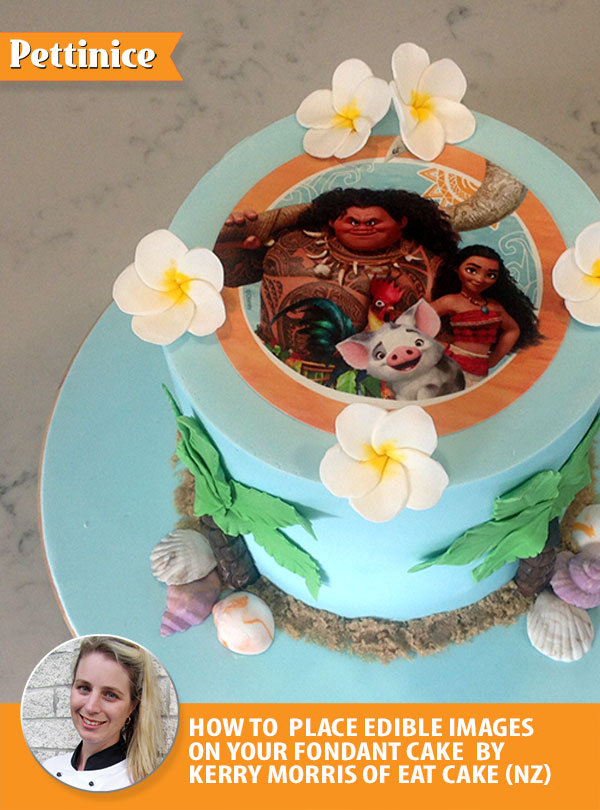 Approximate decorating time:
5 minutes
Level: Beginner
You will need:
An iced cake
Edible image
Scissors
Piping gel
Paintbrush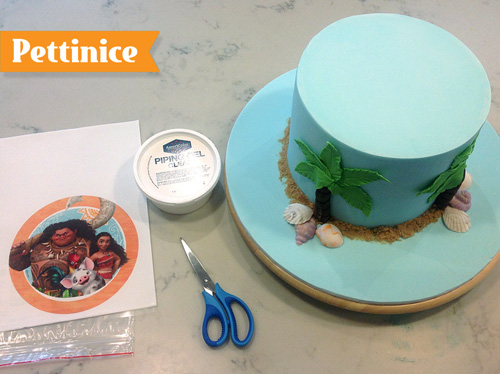 You will need to peel the image from the backing sheet and cut around it. 
Some images are pre-cut and pop out easily, like this image I purchased from Kiwicakes.
TIP: If you find the image is difficult to peel from the backing sheet, pop it in the freezer for a few minutes and then try again.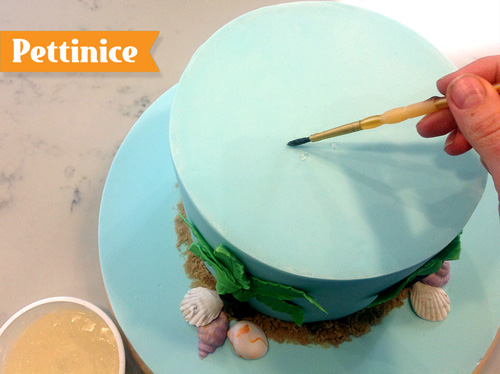 Using a paintbrush, paint piping gel onto the cake where you would like the image to stick.
Put the image onto the cake where you have put the piping gel, and done! I recommend you place the image onto the cake as close to when it is going to be eaten as possible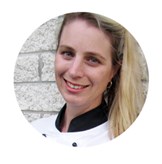 Kerry Morris is a cake decorator and instructor running her business Eat Cake from her commercial kitchen located on Auckland's North Shore in New Zealand. Her elegant and pretty cake designs make her a bridal favourite, and the wedding season keeps her busy creating beautiful tiered cakes. It doesn't stop there, however, as her range of cake designs are fun and versatile. She also creates many sculpted cakes and it's fun looking through her cake portfolio for this reason.

Want to see more cake tutorials?