Bas-relief square burgundy cake tutorial
How to create a simple bas-relief burgundy square cake by Pettinice Ambassador Kerry Morris. 

Edibles needed:
Lace mould (Etsy)Rose mould (BakeBoss)
flower centre moulds (BakeBoss (green) and Etsy)
scroll mould (BakeBoss)
five petal cutter,
ball tool,
sprink,
cornflour,
rolling pin,
sharp scapel,
paintbrush and
water or sugar glue.
Any lace moulds,
impression moulds or flower cutters will suffice.
Pettinice is gluten free, egg free, nut free, dairy free, vegetarian, halal, and kosher.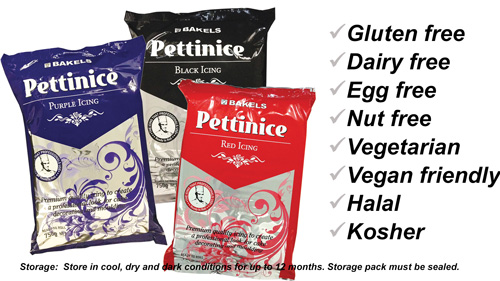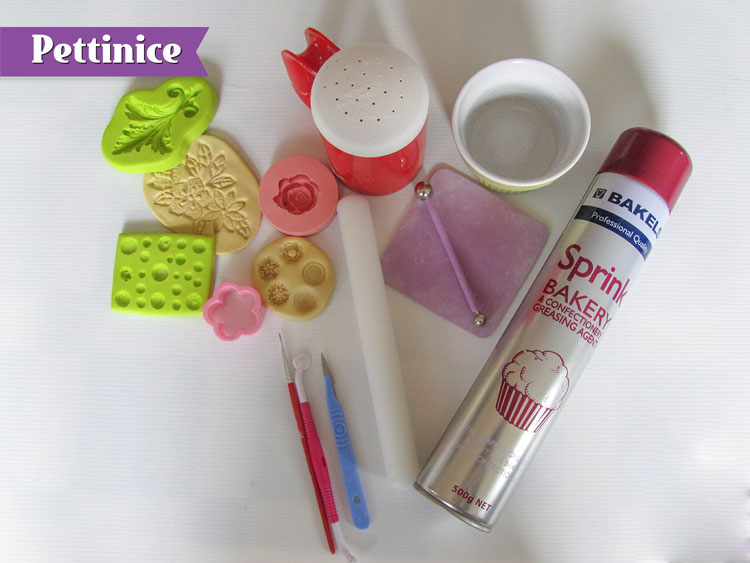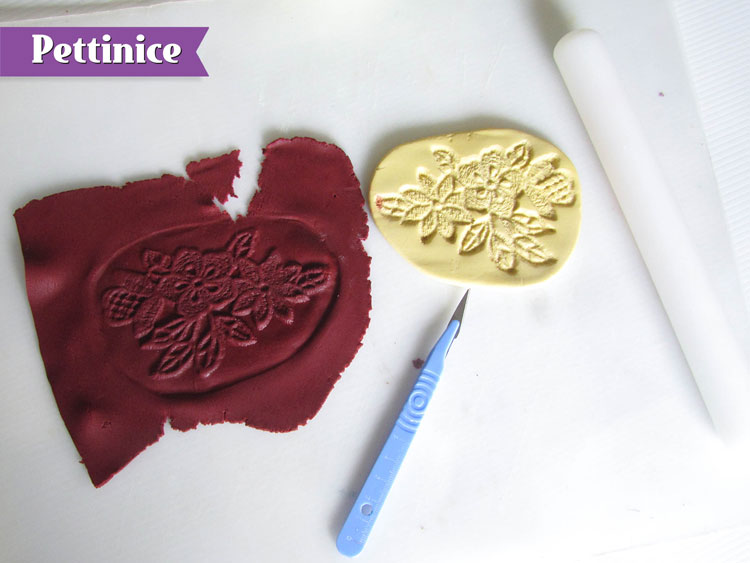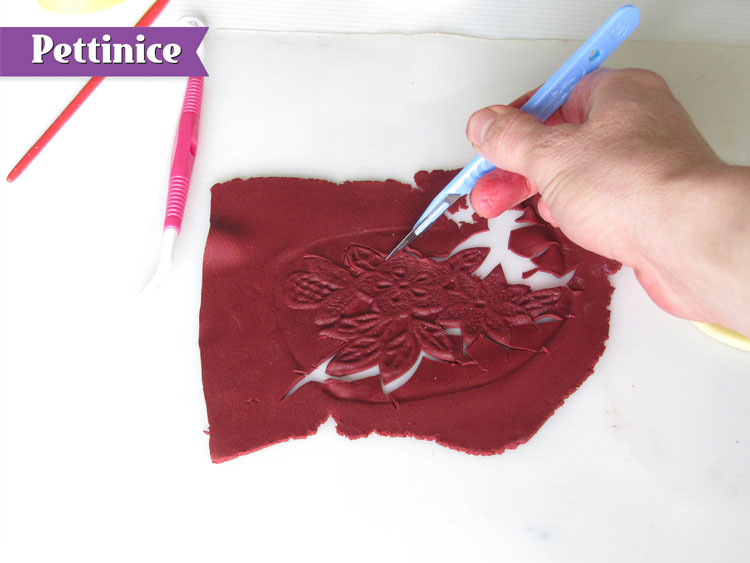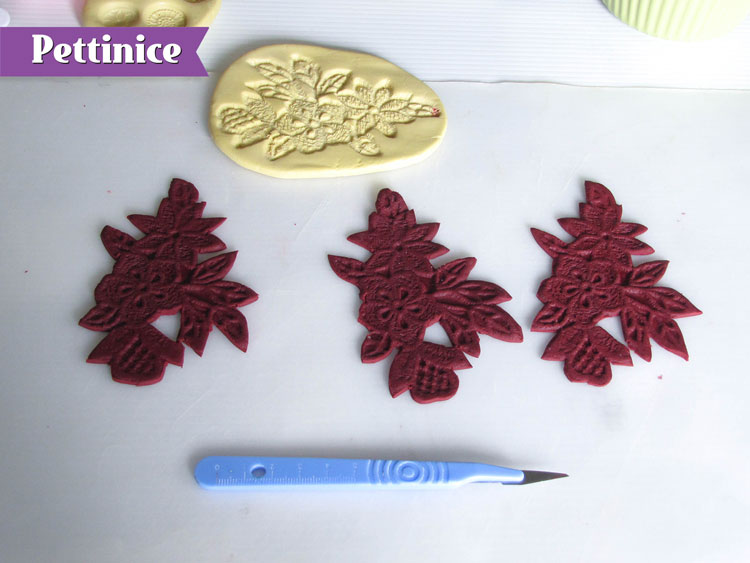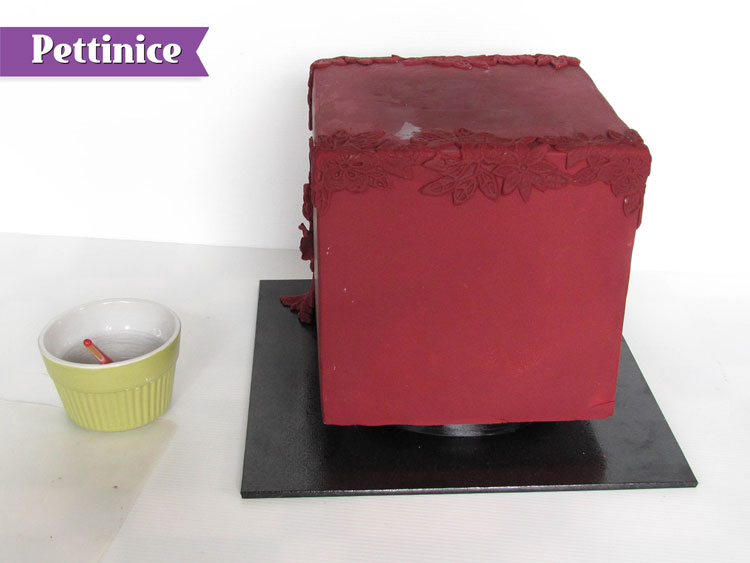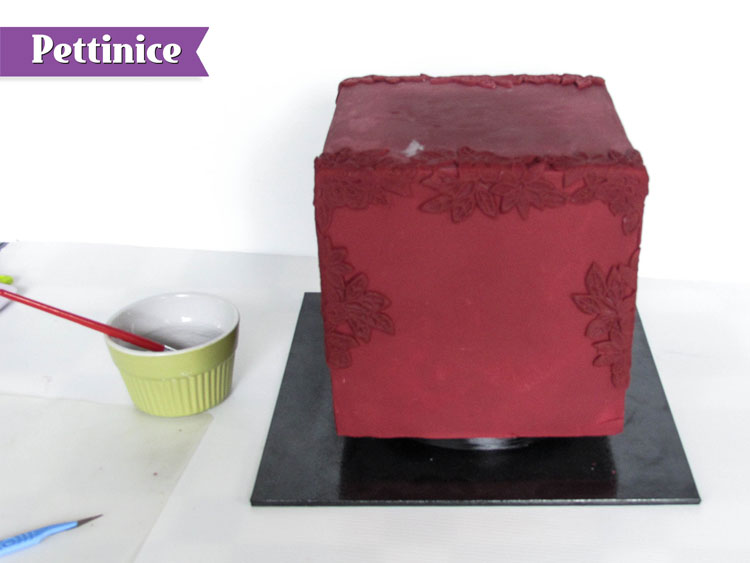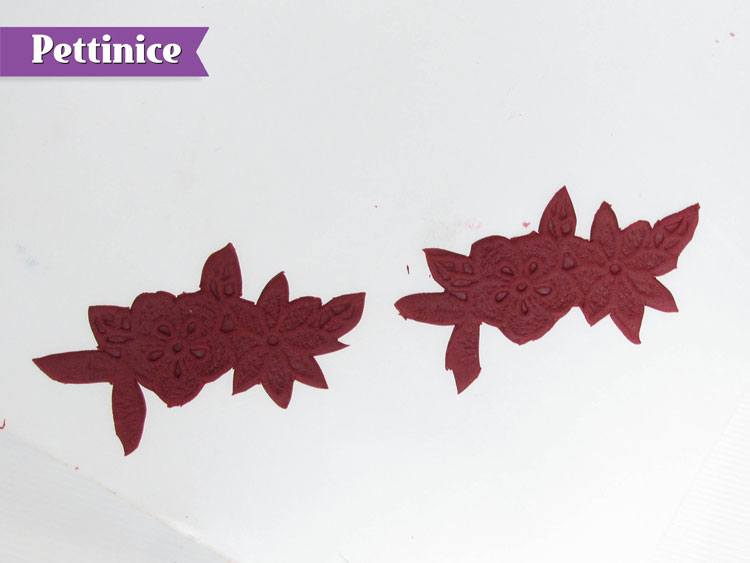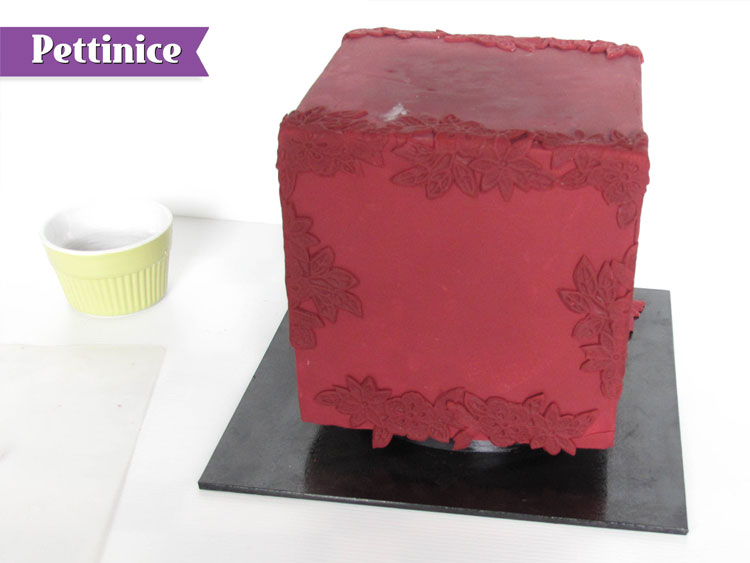 Cut two pieces for the bottom (I've trimmed the leaves off these ones) and attach to the cake.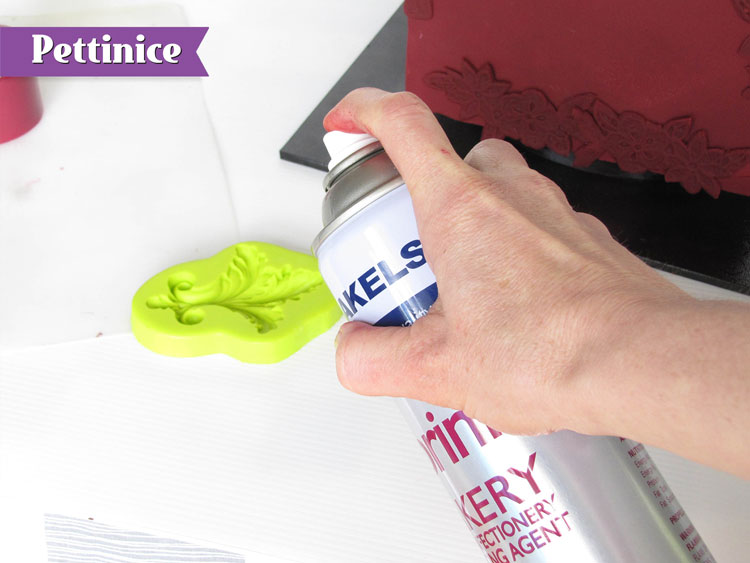 Spray the inside of the Scroll mould with Sprink canola oil.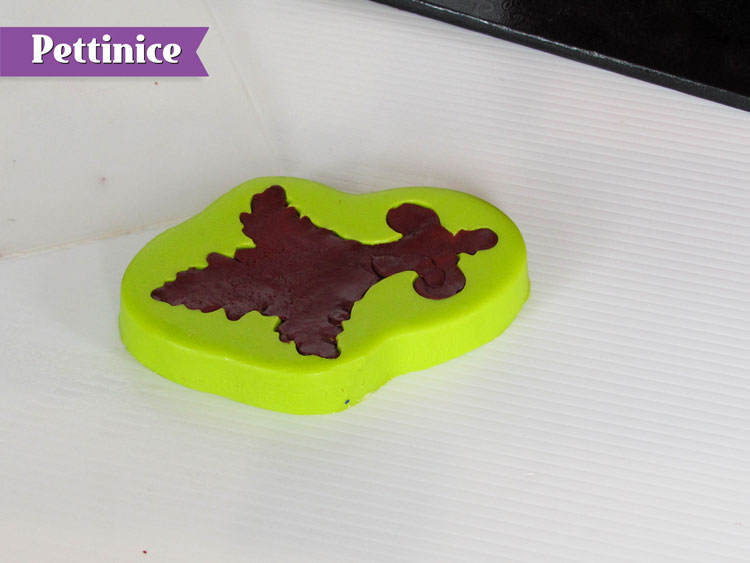 Press fondant into the mould, pop into the freezer for a couple of minutes which makes for an easy release from the mould.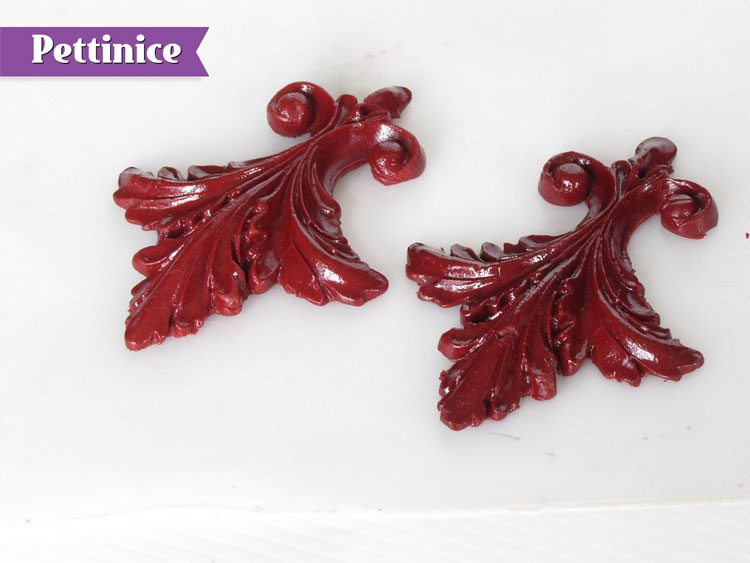 Your fondant will get slightly sticky as temperatures adjust to room temperature.  Try not to handle too much to avoid fingerprints.
If you want to make elements ahead of time, you can follow this process, unmould your pieces and store into an air-tight container in the freezer until you need them.  Use baking paper to avoid it sticking to the container.
Attach scrolls to the bottom of the cake.
Press Pettinice into the rose mould and pop out, make five of these and attach to the cake as shown.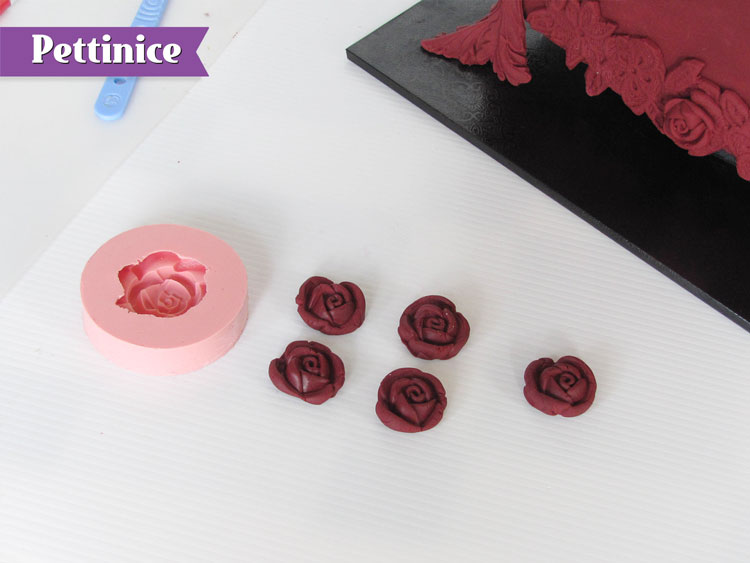 Beautiful!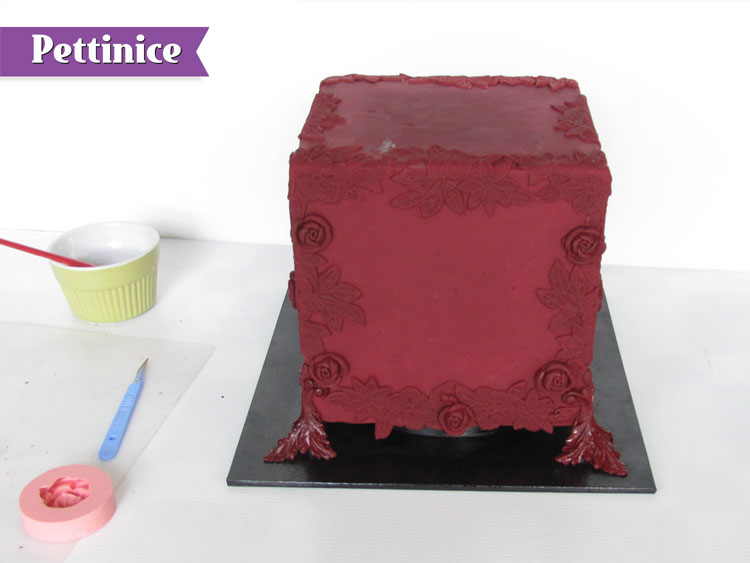 Use small amount of water to attach the roses.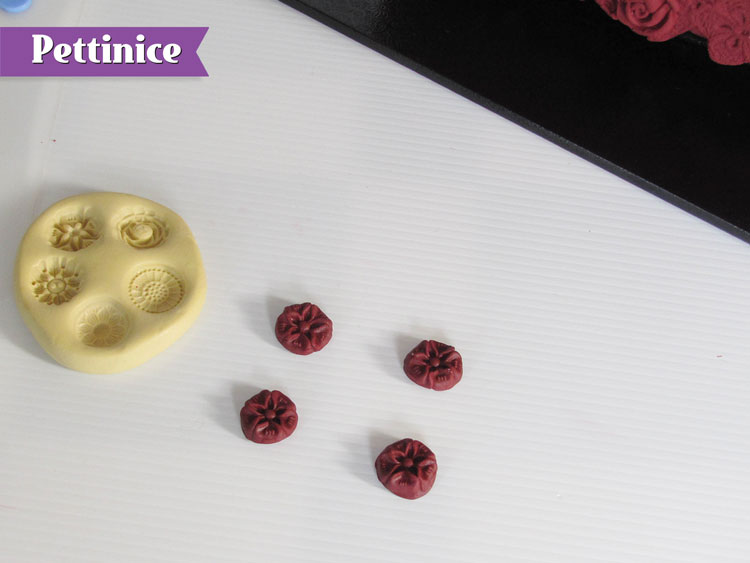 Use flower centre mould and press out 4 centres, attach as shown.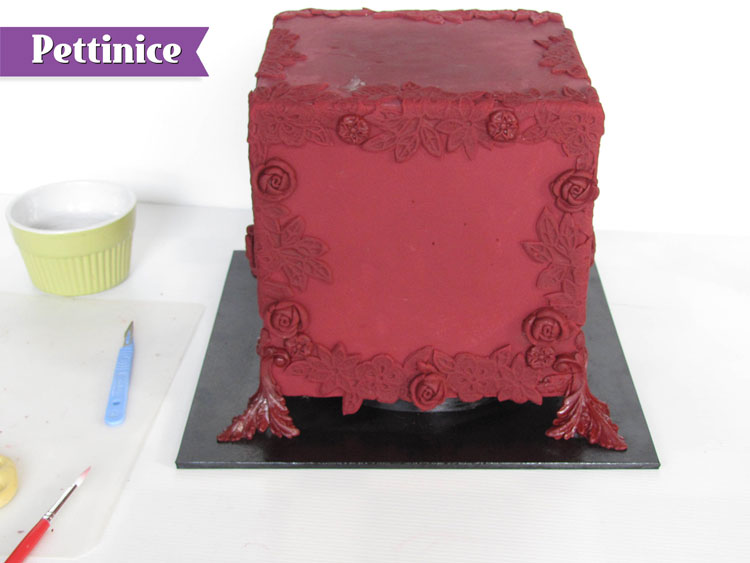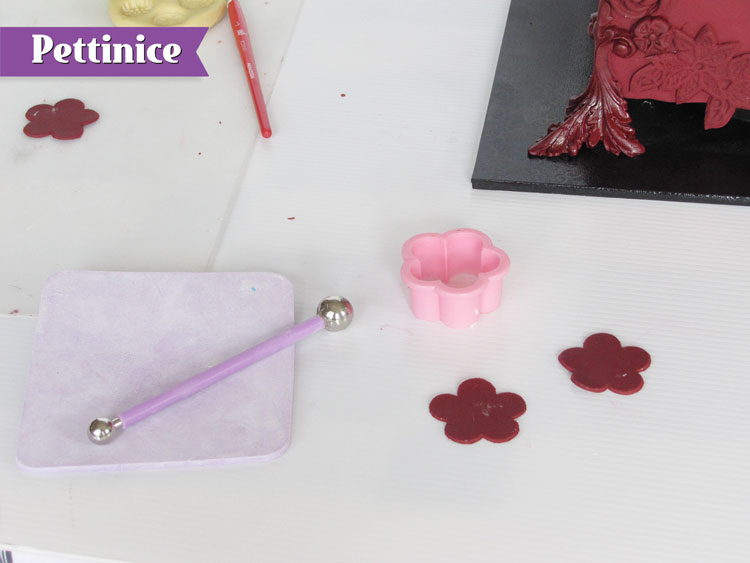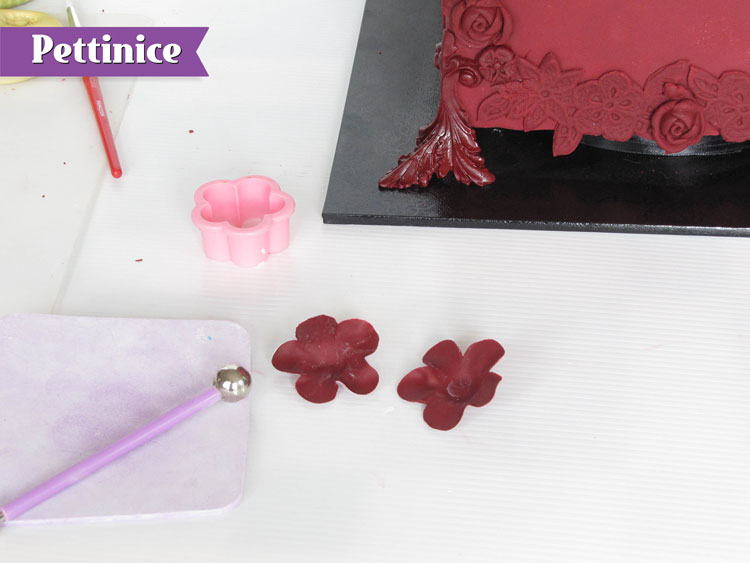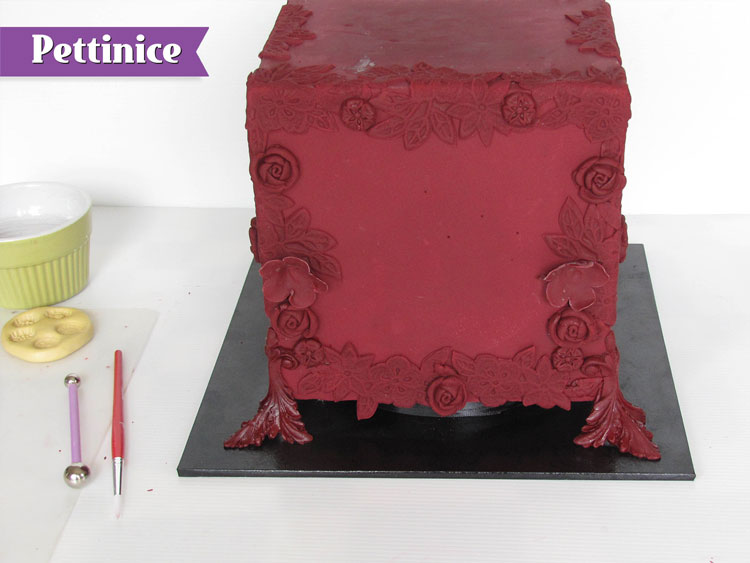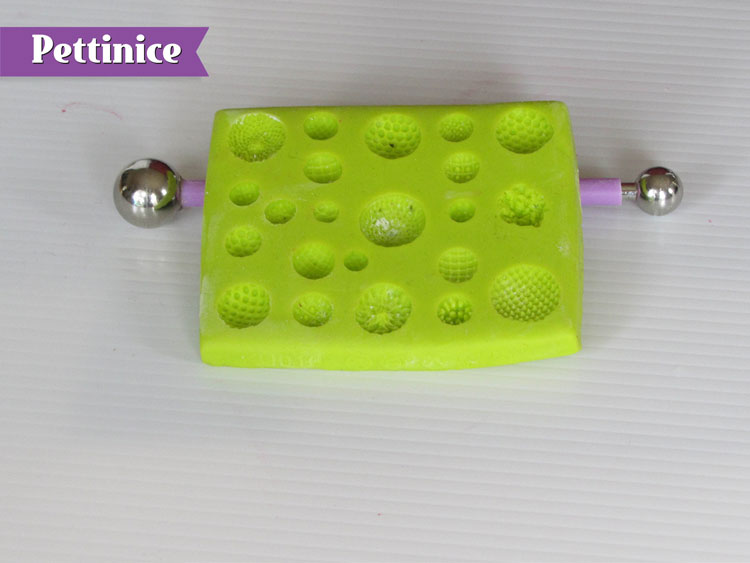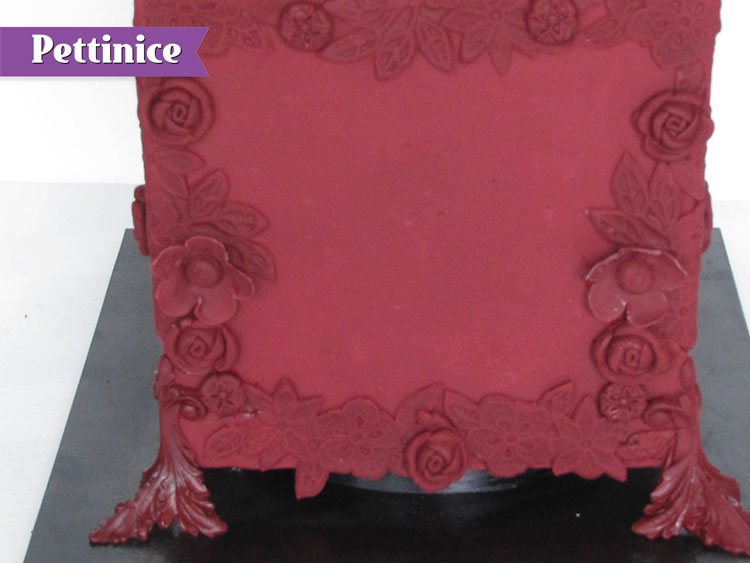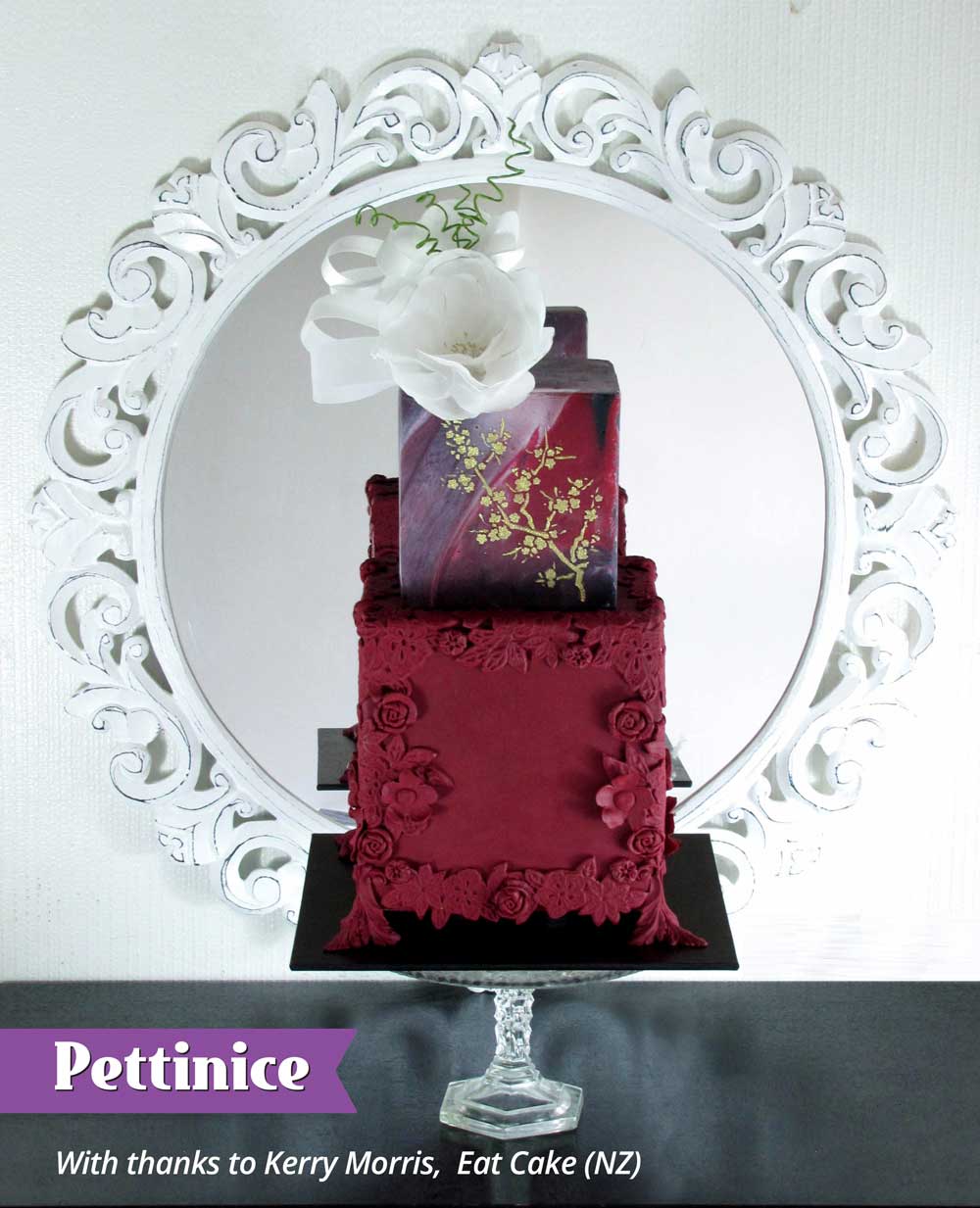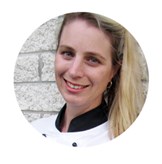 Kerry Morris is a cake decorator and instructor running her business Eat Cake from her commercial kitchen located on Auckland's North Shore in New Zealand. Her elegant and pretty cake designs make her a bridal favourite, and the wedding season keeps her busy creating beautiful tiered cakes. It doesn't stop there, however, as her range of cake designs are fun and versatile. She also creates many sculpted cakes and it's fun looking through her cake portfolio for this reason.
Want to see more cake tutorials?