How to make a vintage clutch bag with Jo Tan

You will need:
Pettinice
White Pettinice (I used 300gms)
Black Pettinice (I used 10gms)
Tools, etc.
2mm cake card
Ganache Cake
Apricot jam
Silver lustre dust
Silver edible paint
Silver cachous of different shapes
Kebab stick
Edible glue (tylose and vodka mix)
Mould as in pic below however you can use anyone that suits the look you require.
My sister in law had this beautiful clutch in silver that I admired, and so she kindly bought me the black version which I have loved and used for numerous formal occasions over the years. It now holds so many memories for me and so when thinking what shall I make out of cake, it seemed appropriately special to me; however, currently being in lockdown I didn't have black lustre and so silver it became.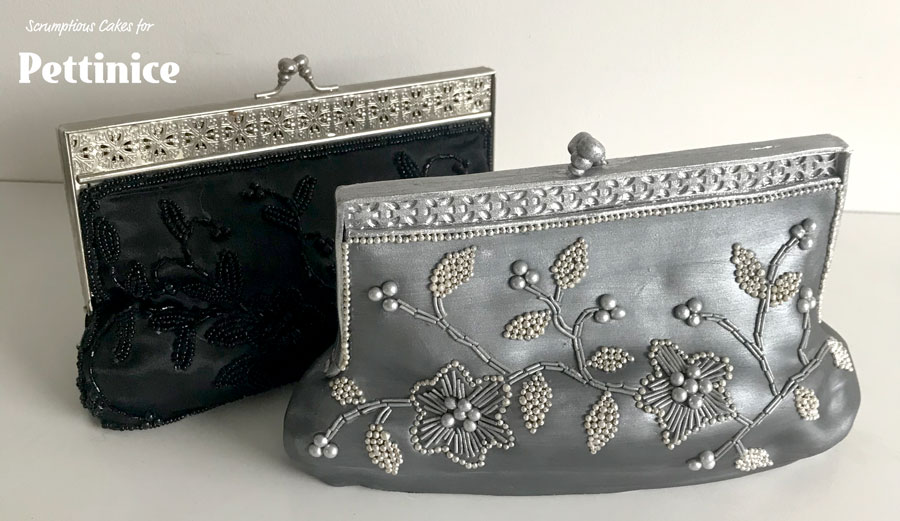 Carving the cake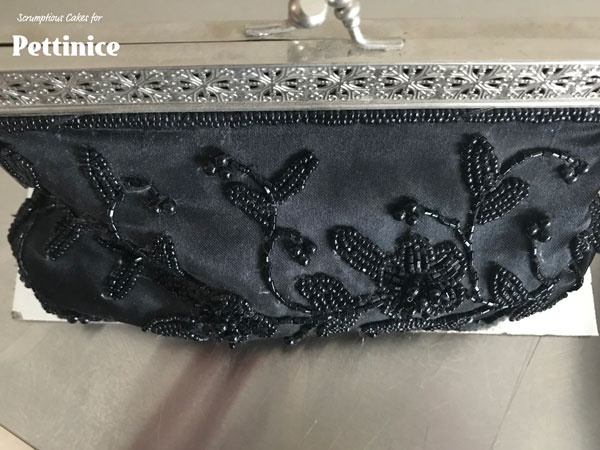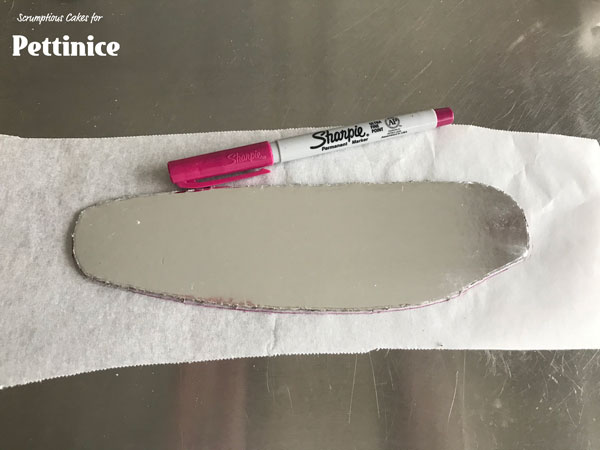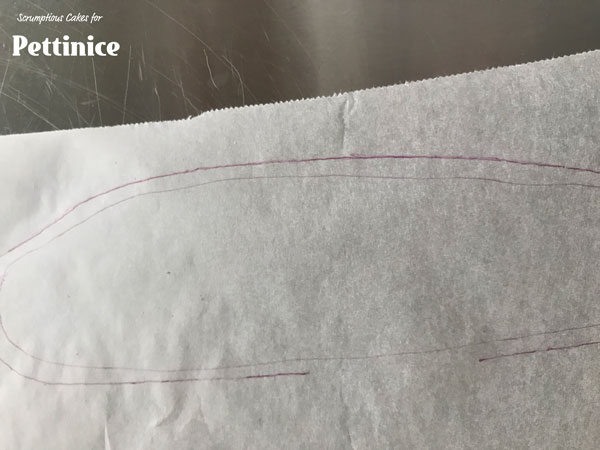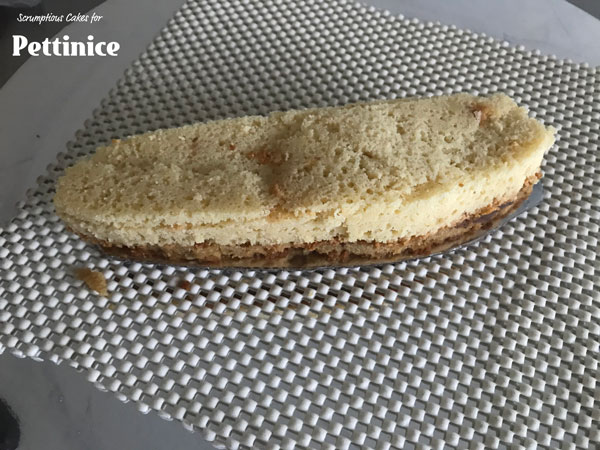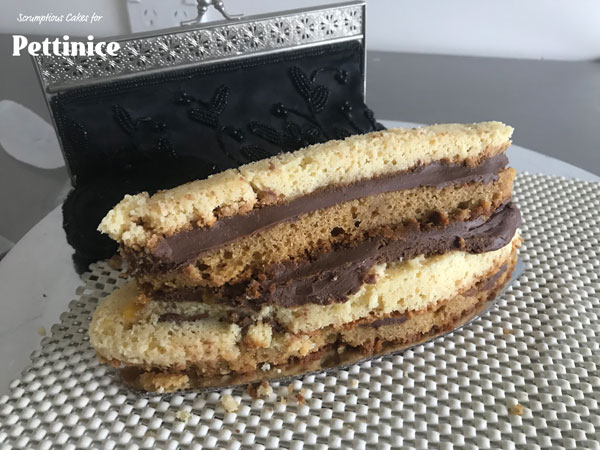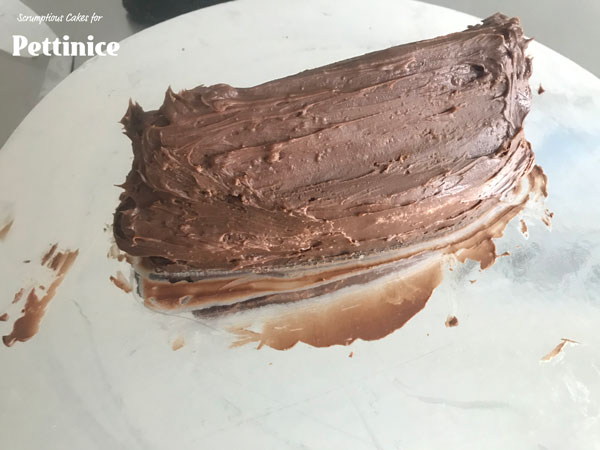 Once you have smoothed your ganache cover your cake with your "sticking' agent; I use apricot jam, others use Crisco or even water.
I'm really happy with the shape at this point, and now it's time to cover the cake.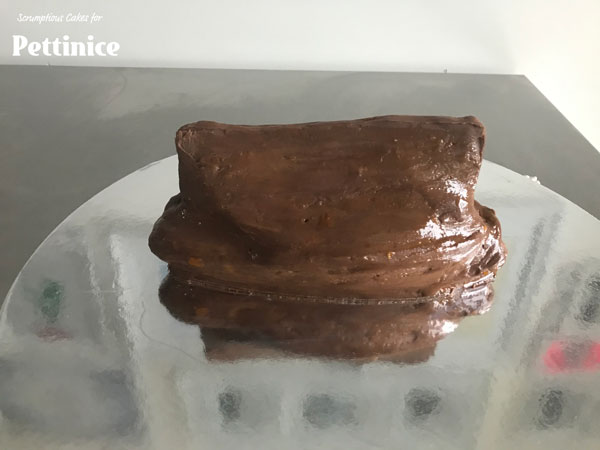 Covering the cake with Pettinice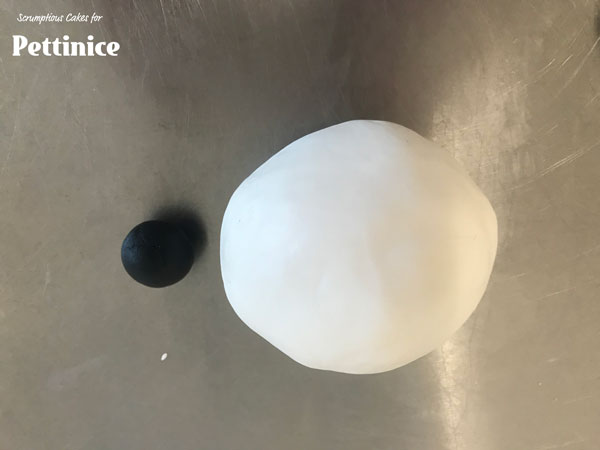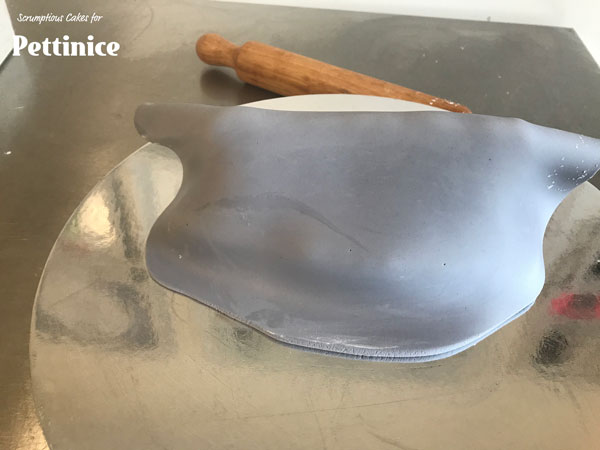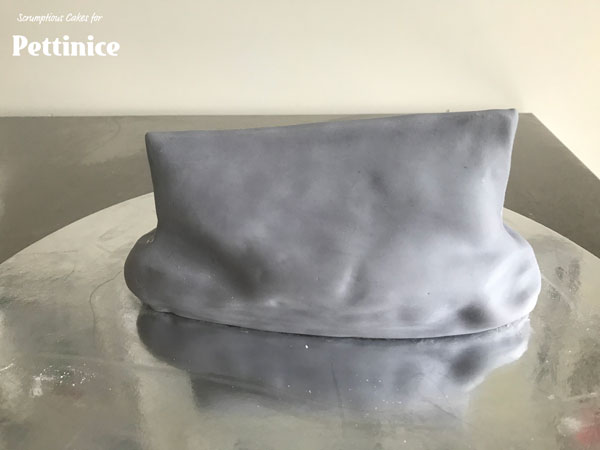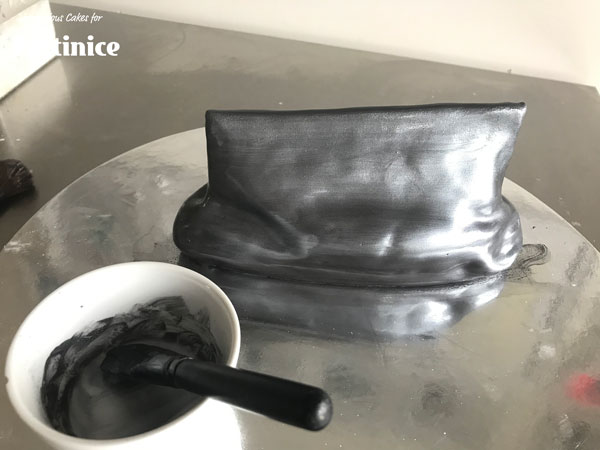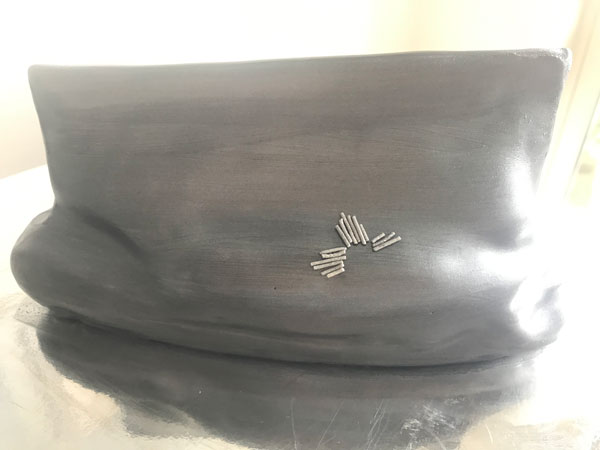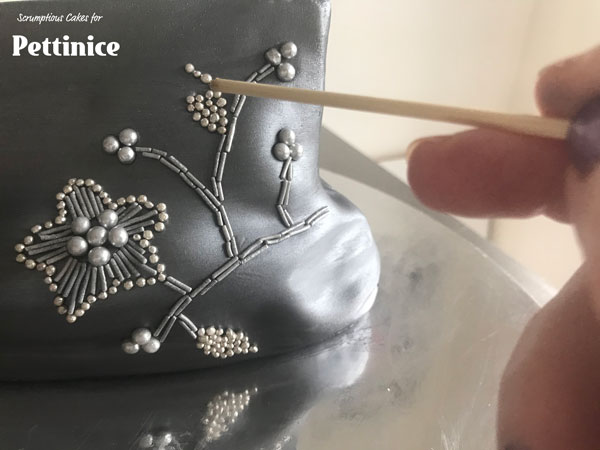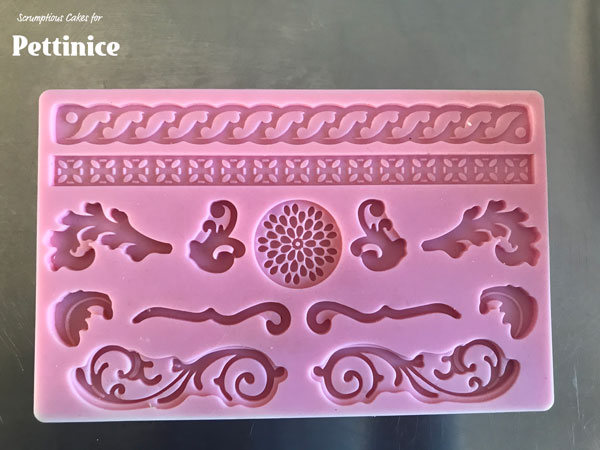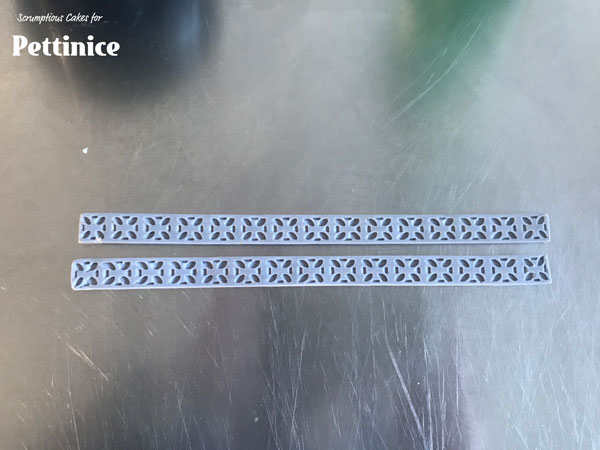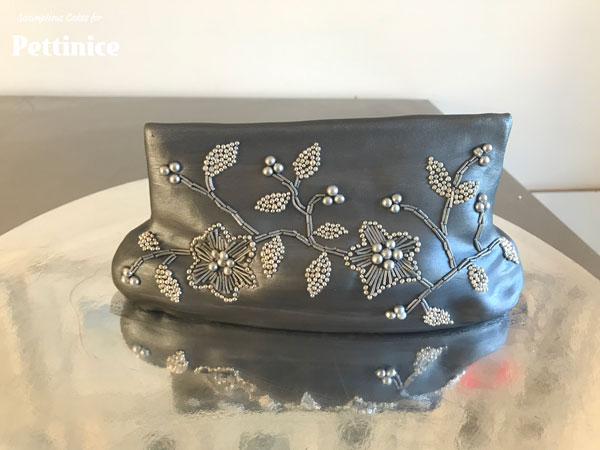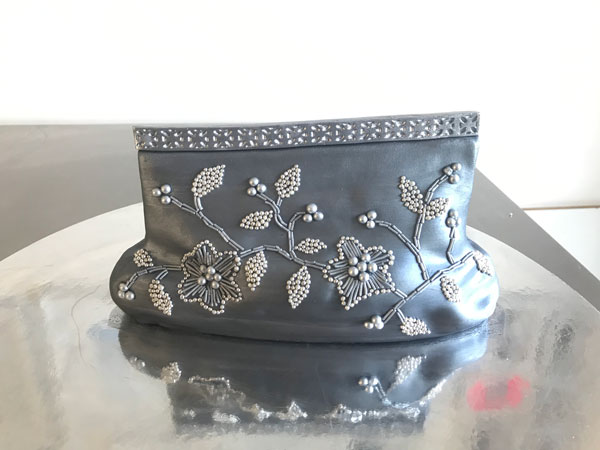 Have fun and take your time with this fun and detailed cake.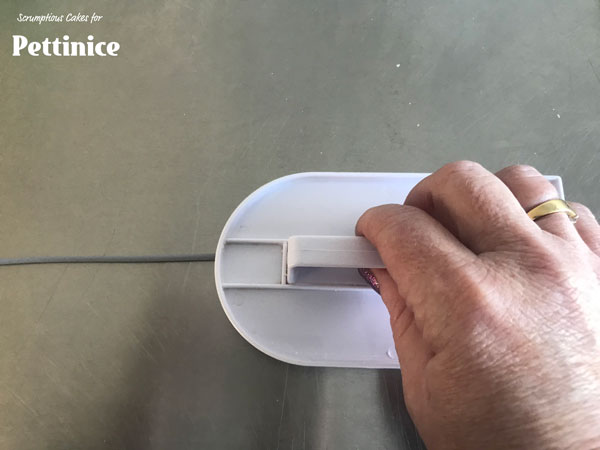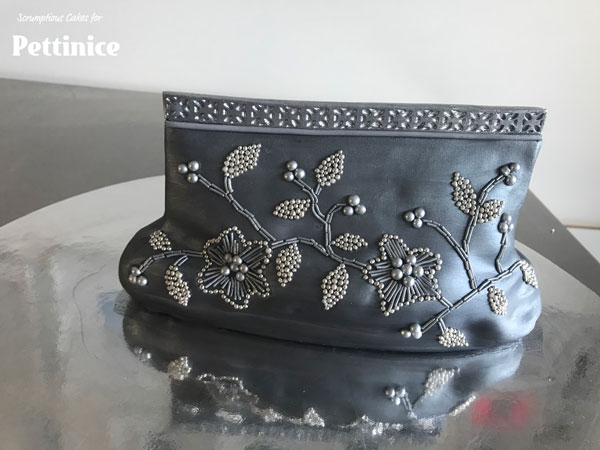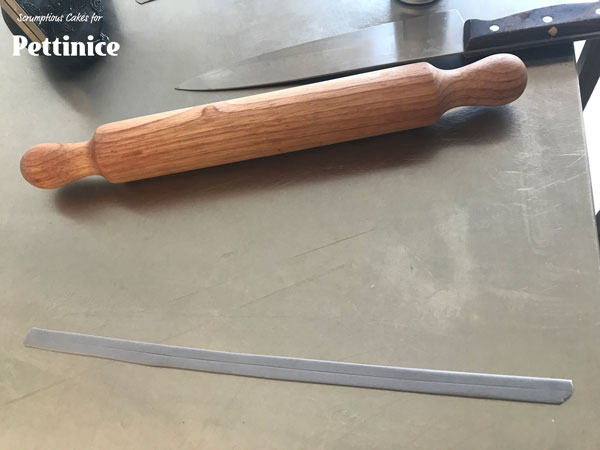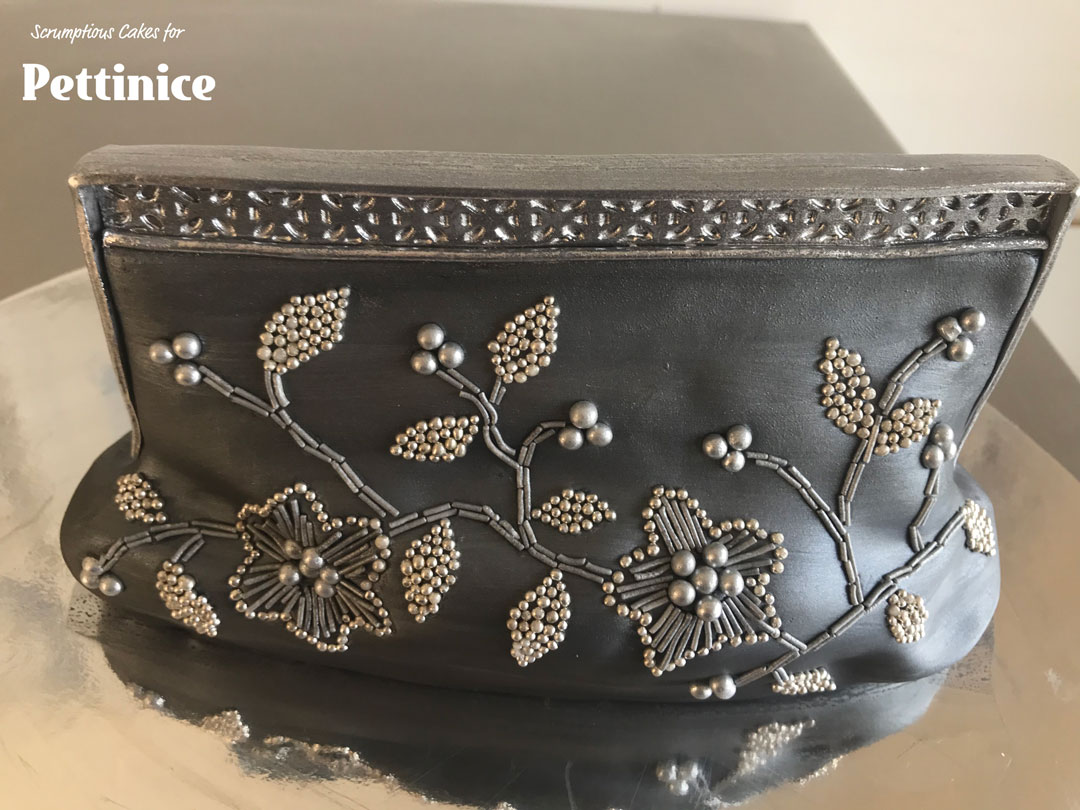 For the clasp roll 6 balls of 3 different sizes and gently push them together. 
Insert a toothpick into each and then insert into the middle of the top of your cake.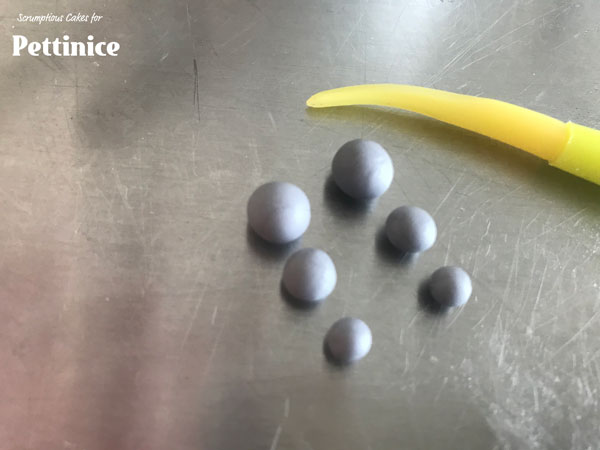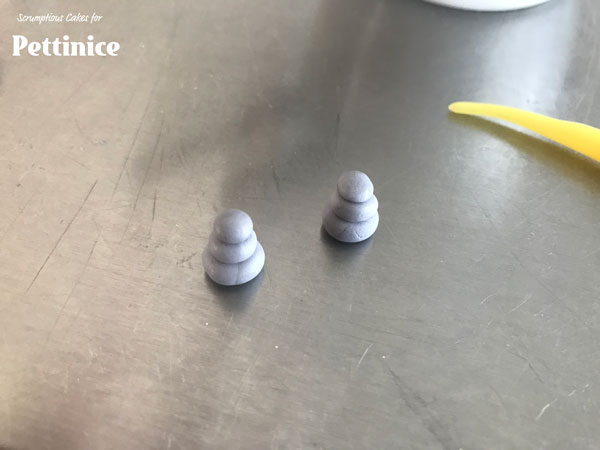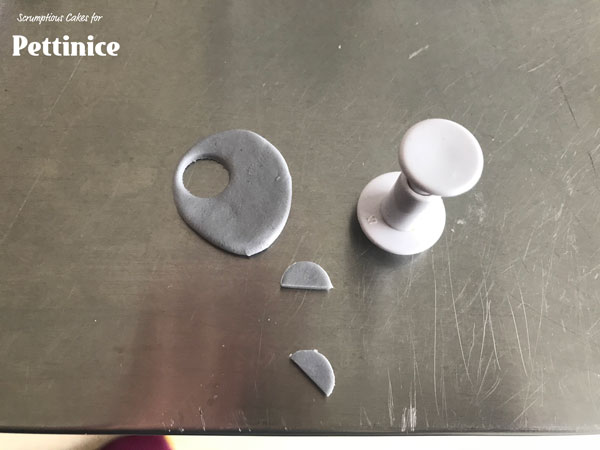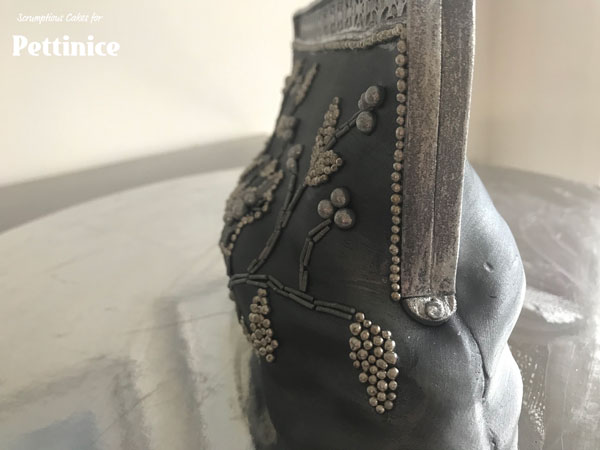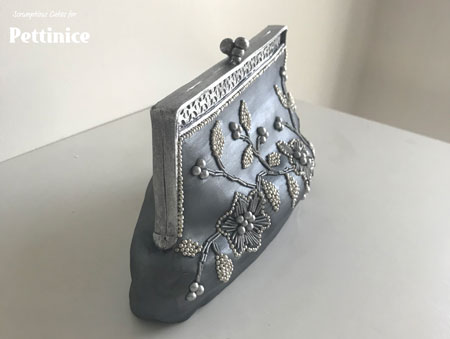 Jo started making cakes for her children around 2001 and her designs have been fun and varied, including an octopus sitting on bananas to a rainbow tree. She laughs when she recalls how terrible her first cakes turned out, but enjoyed making them so much she decided to learn how to decorate a cake properly.  Now she enjoys sharing her skills while teaching and demonstrating. Her number one tip: "Patience is a virtue, so spend that extra time to get it right."
See more of Jo's cakes at 

Want to see more tutorials?