Make a cute elephant cake topper with Jessica Atkins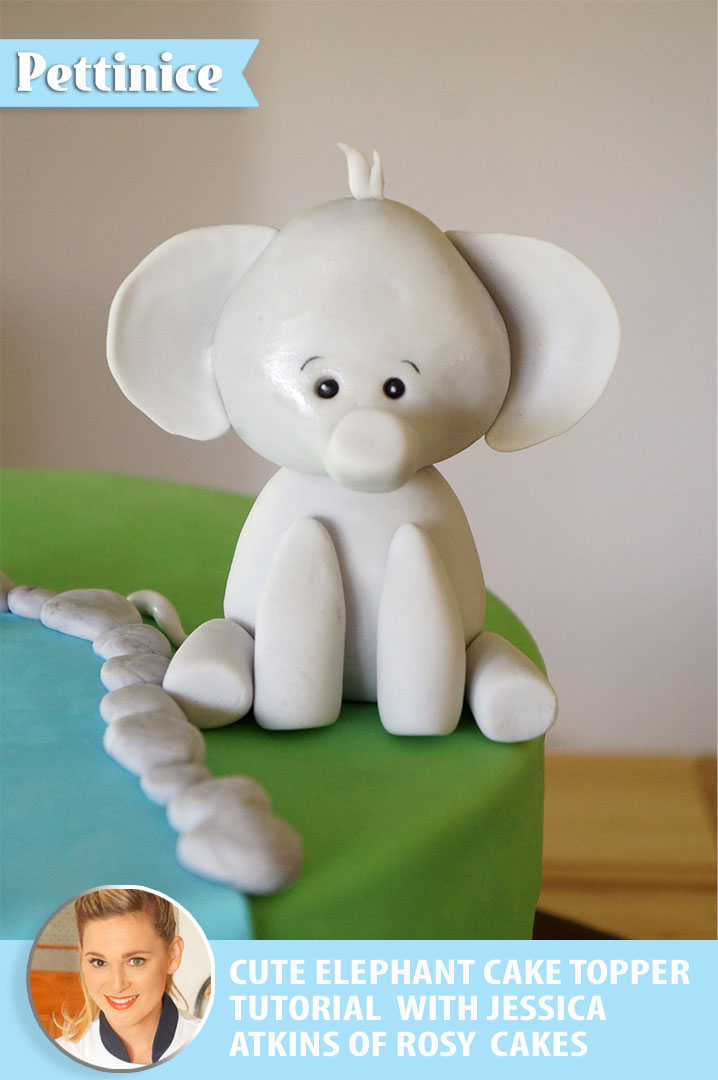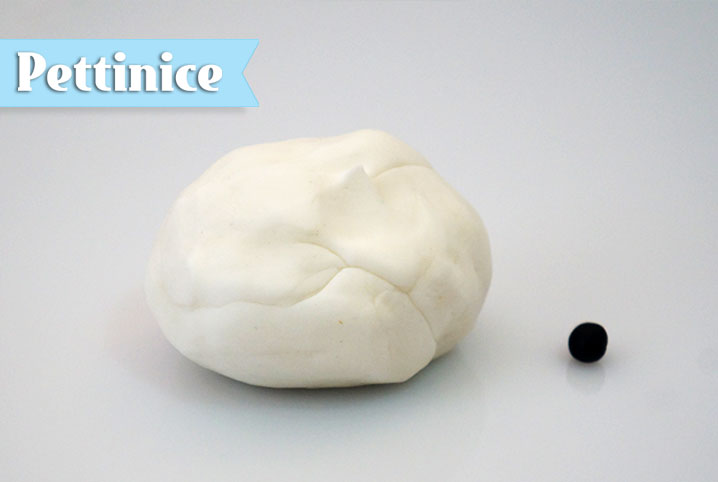 Use approximately 100 grams of white Pettinice fondant, adding a very small dot of black Pettinice fondant and kneading well to mix into a grey tone.
If a different size topper is desired a smaller or larger amount of fondant can be used. A darker shade of grey can be achieved by adding more black, always start with a lesser amount because you can always add more into it.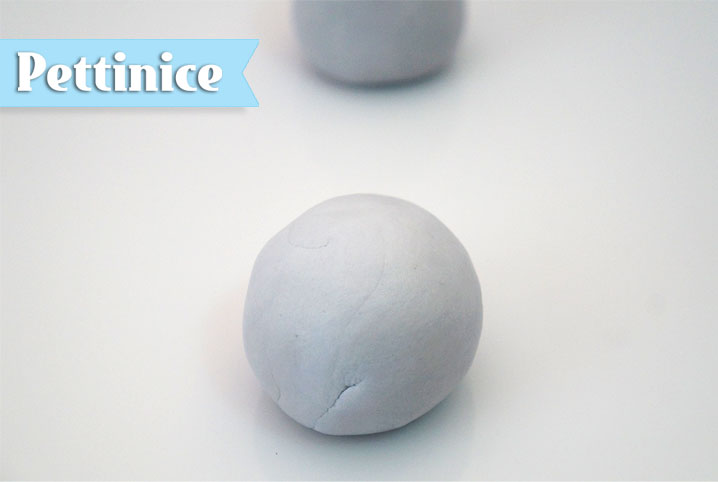 Its very important to add Tylose powder to the fondant to ensure it dries hard, approximately 1/4 of tsp can be added.
Once you have finished kneading the colour and Tylose powder you will have lovely soft grey colour ready to use.
Divide your fondant into three parts.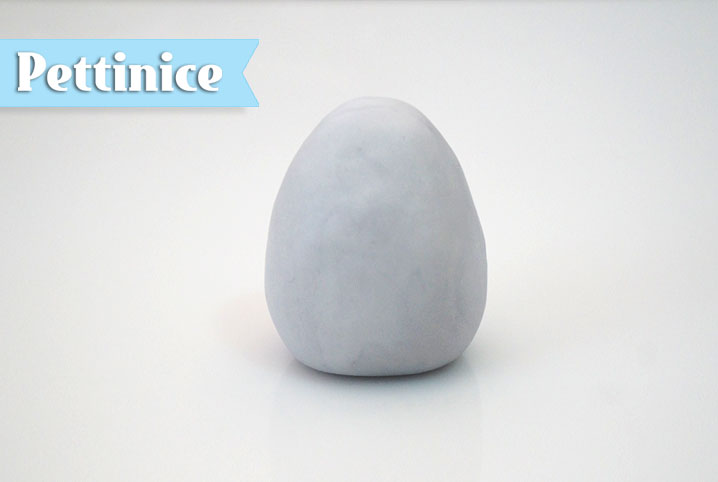 Take the first part and create a tear shape which will be the body.
Insert either a food grade cocktail stick or raw pasta and a small amount of edible glue into the body. This will secure the head to the body.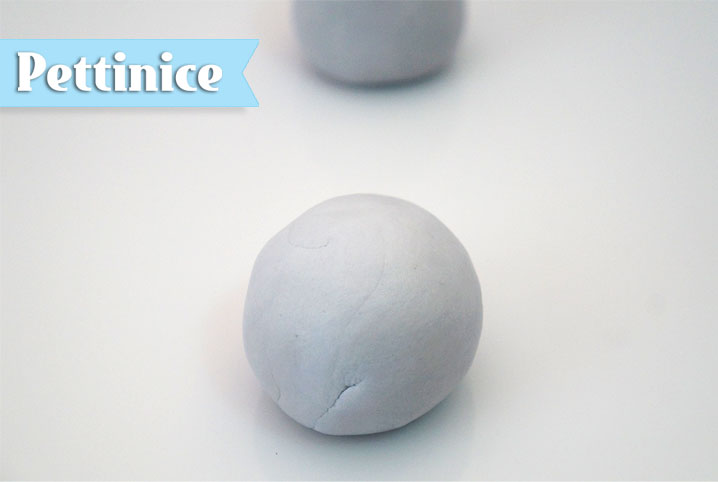 Take the second part of fondant and roll into a ball (this is going to be the head)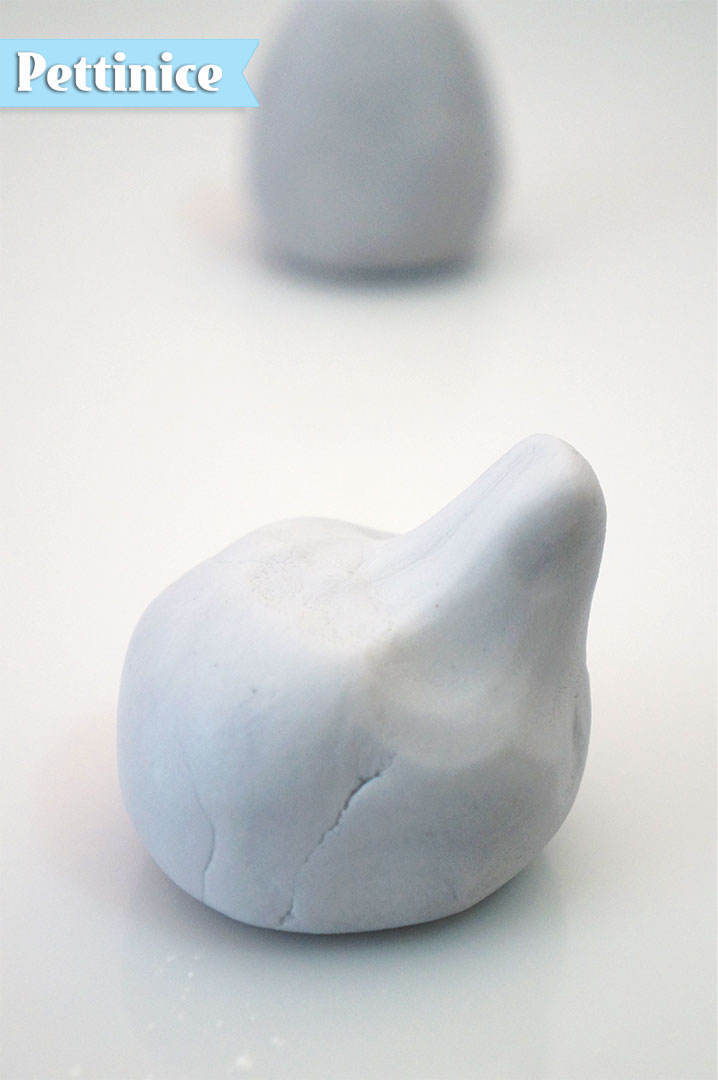 Using your fingers "squish" some of the fondant out from the head to start creating a trunk shape.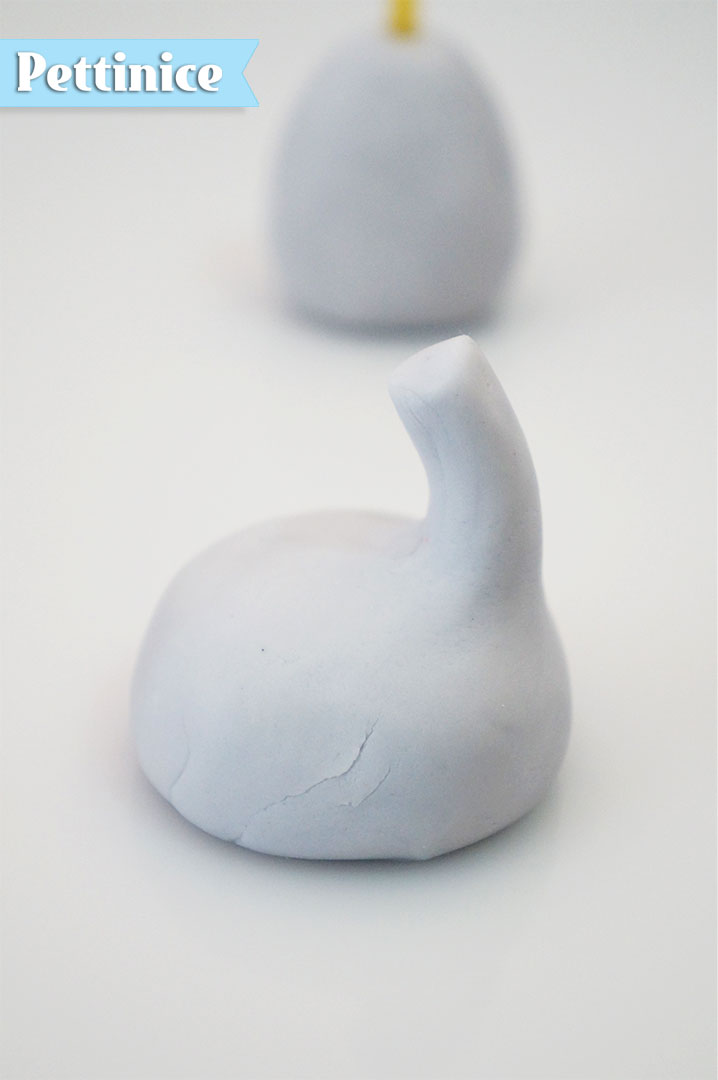 Carefully shape it into the final trunk shape as pictured.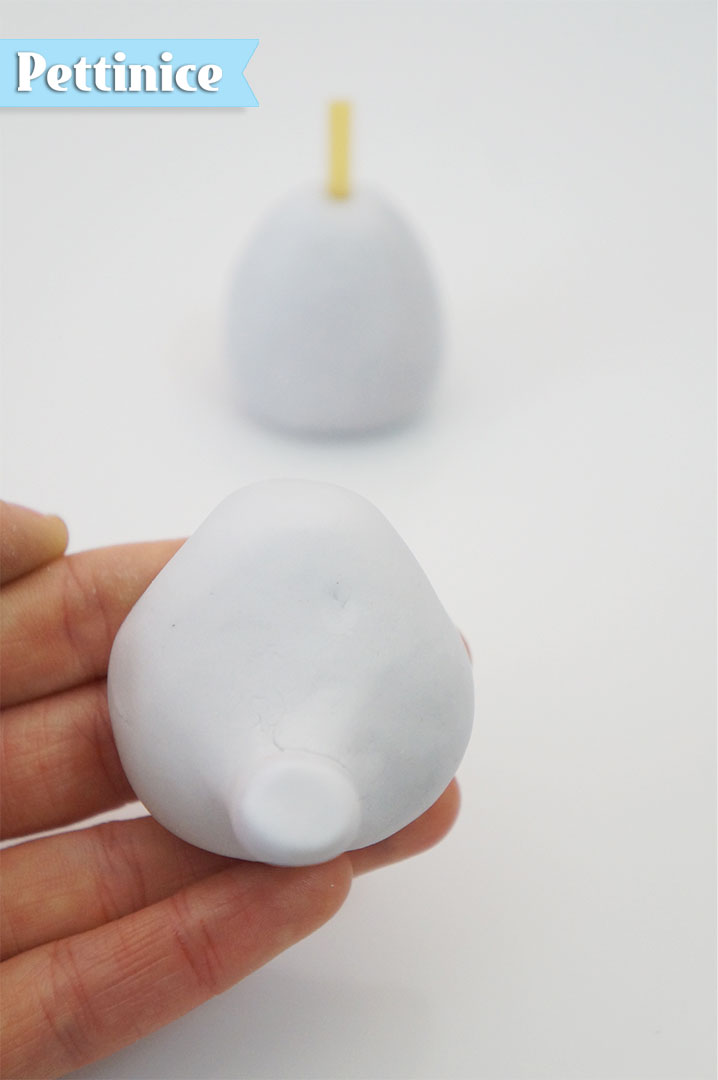 Shape the top of the head slightly as pictured.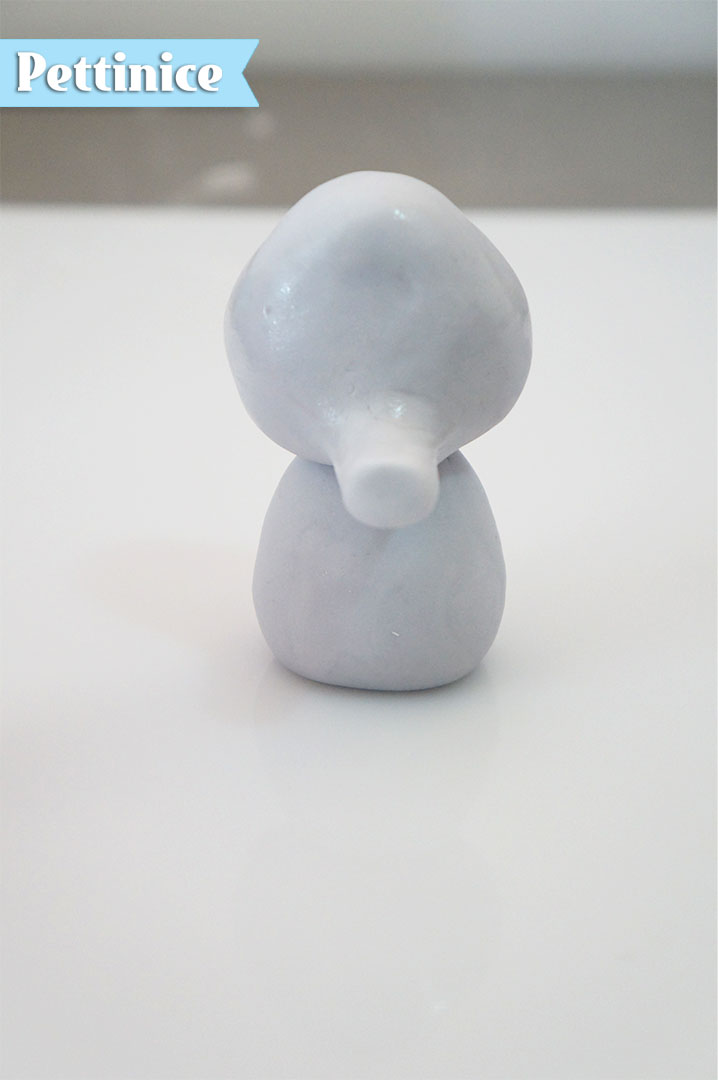 Use edible glue to adhere the head to the body.
Use a spare lump of fondant that is wrapped in cling wrap to hold the trunk in place while it dries.
Use a ball tool to make two small indentations as pictured.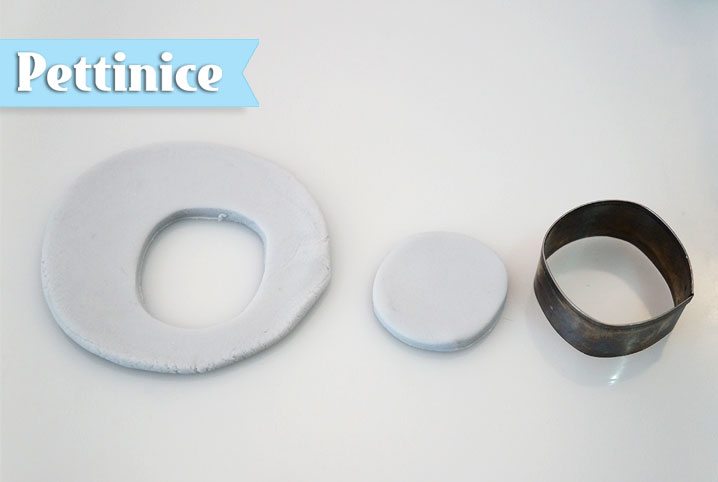 While the head and body are drying roll out the third part of fondant and cut out a circular shape.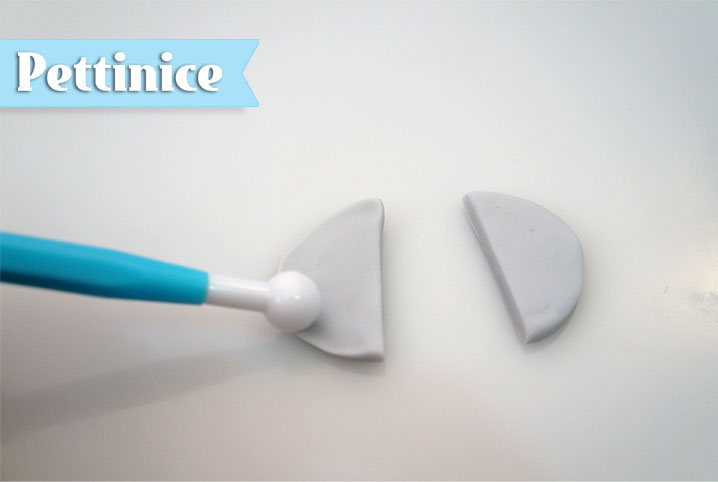 Cut in half and soften edge with a ball tool to create the ears.
Use edible glue to adhere the ears to the head.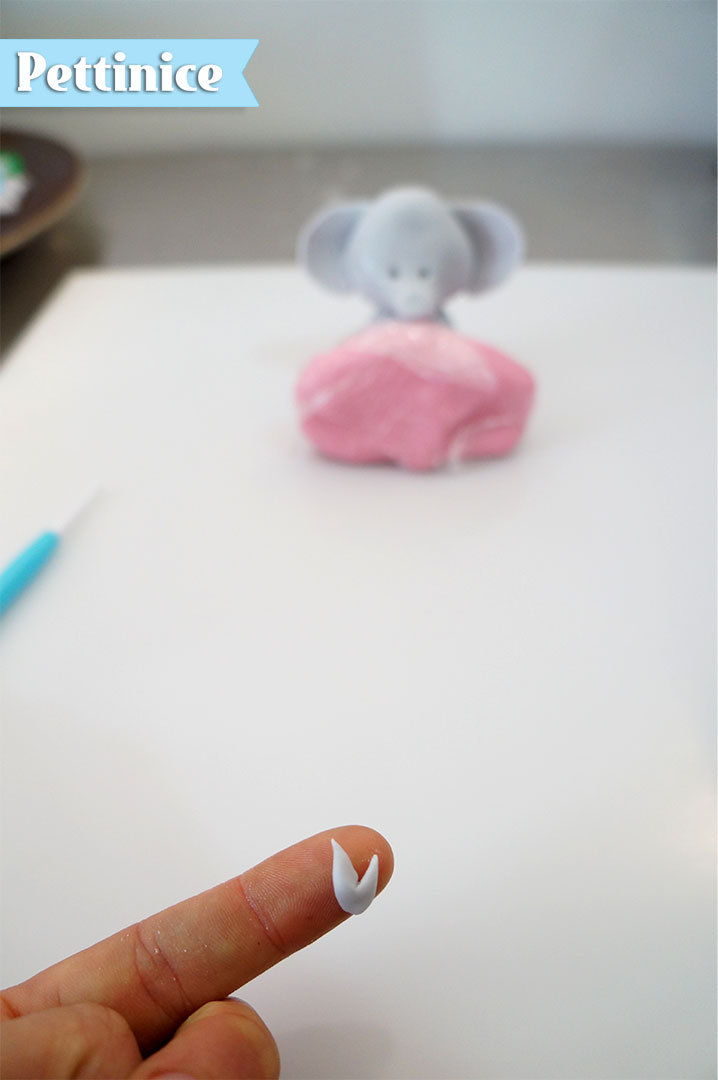 Using a smaller amount of remaining grey create a little curl of hair.
Adhere the hair to the top of the head.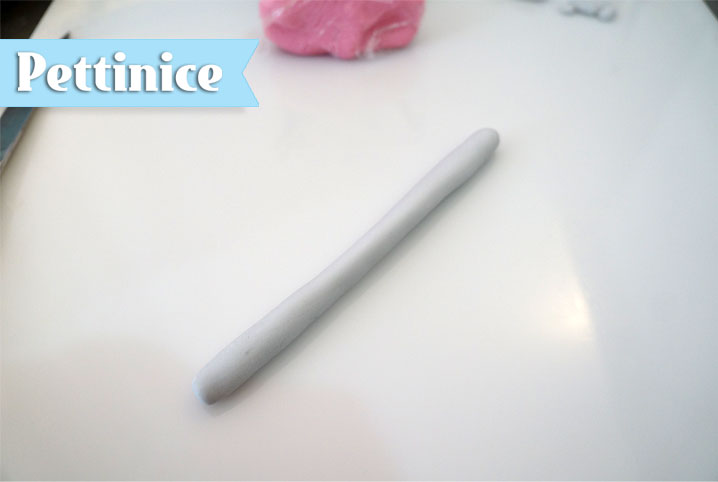 Using the remaining fondant, roll out a long sausage to create the arm and legs.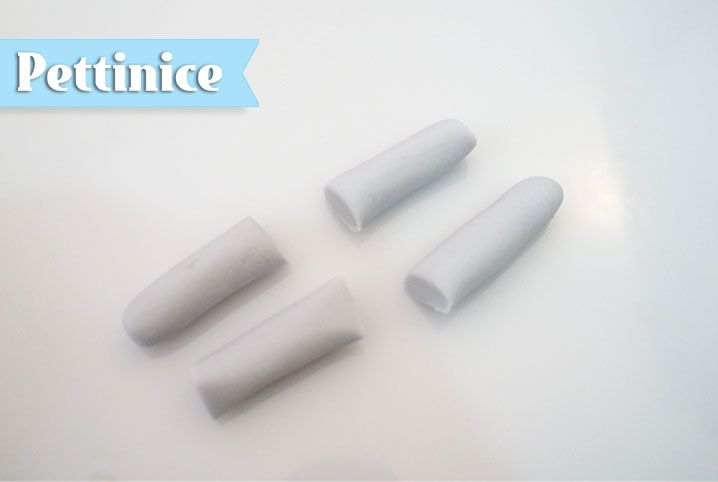 Cut into four parts.
Use your fingers to taper one end and flatten the other. Repeat to create both arms.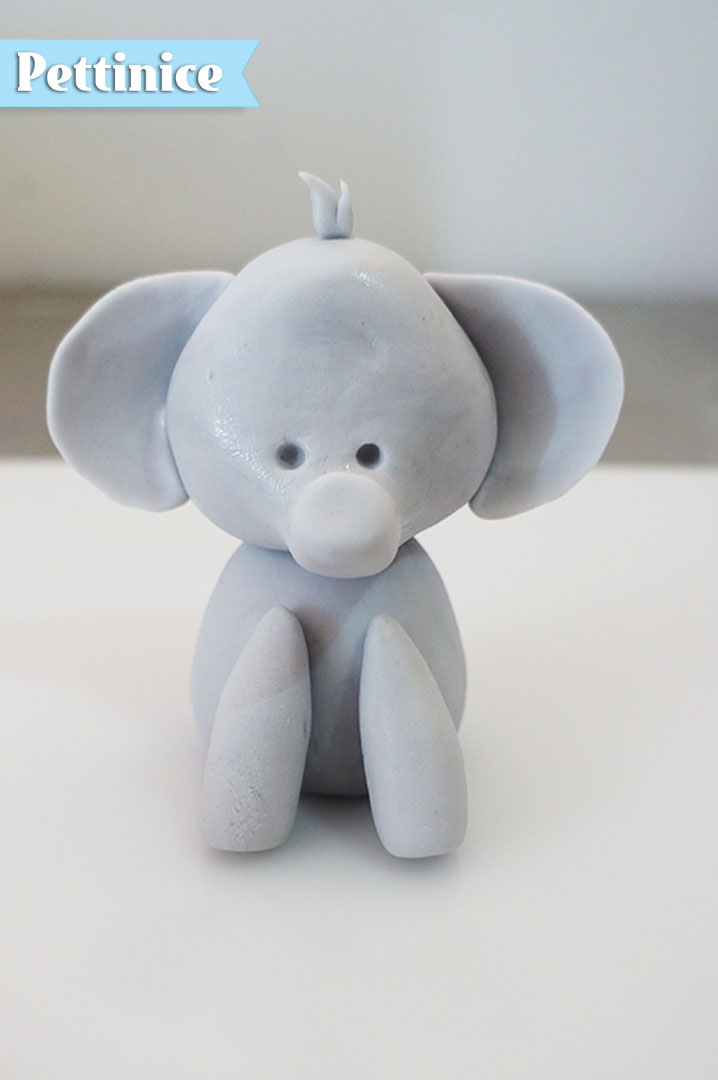 Adhere the arms to the body.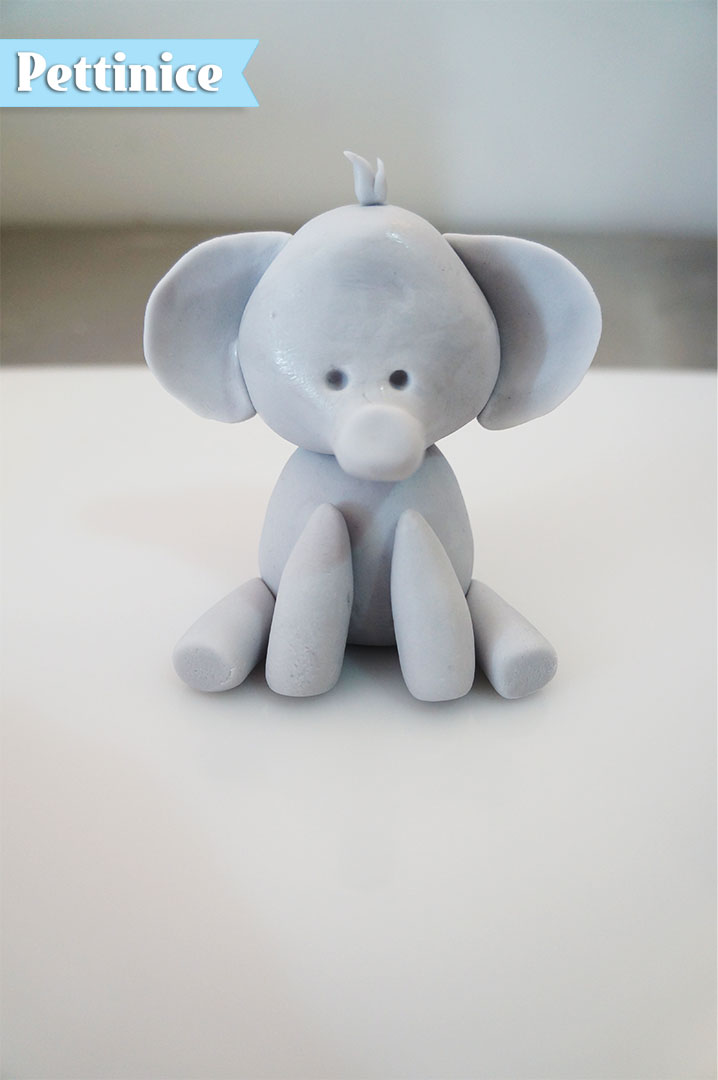 Create legs in the same way and adhere them to the body as pictured.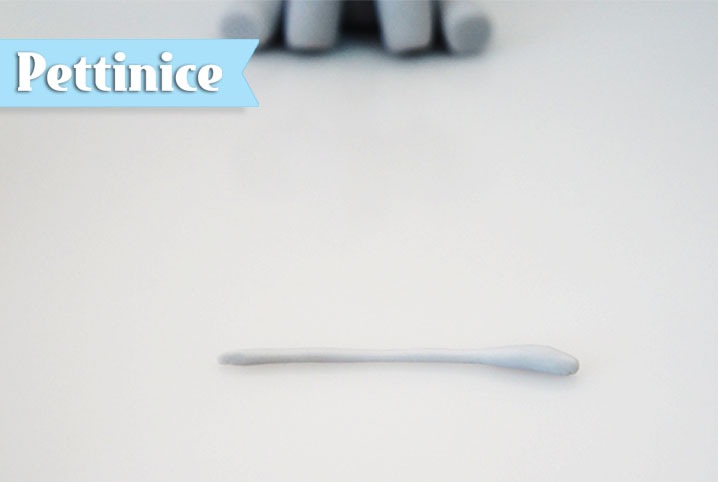 Roll out a very thin sausage for the tail and flatten the end as pictured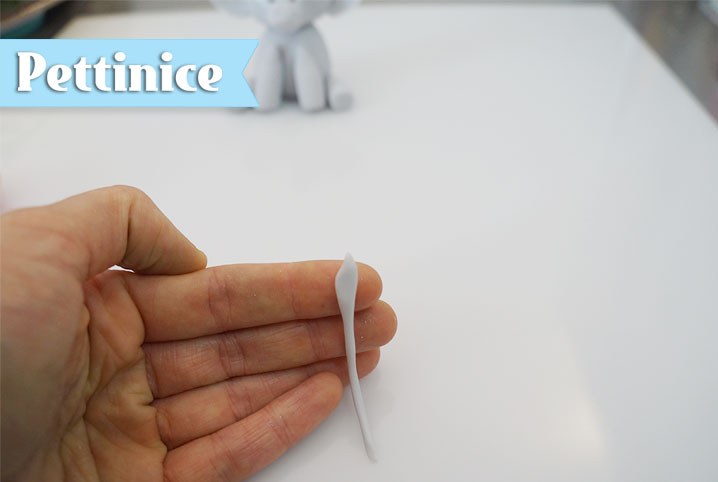 Shape the flat end part of the tail as pictured.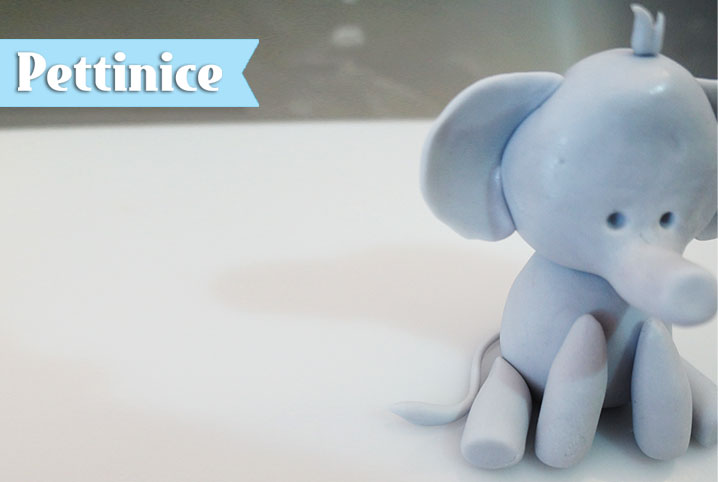 Adhere the tail.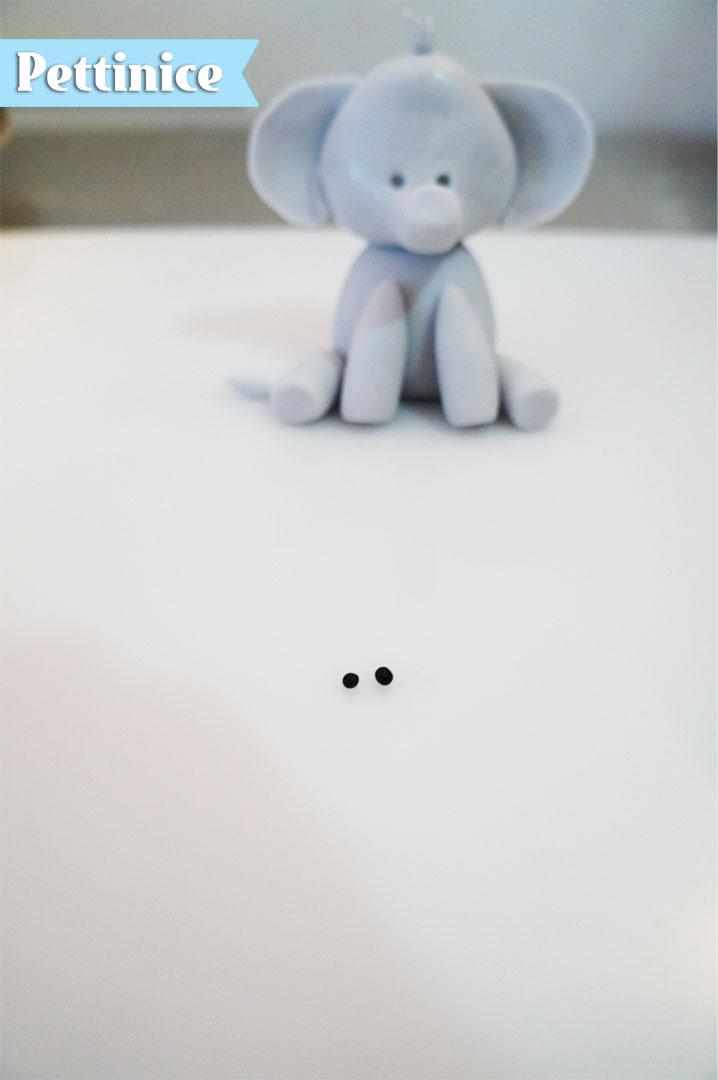 Create two very small eyes using a tiny amount of black Pettinice.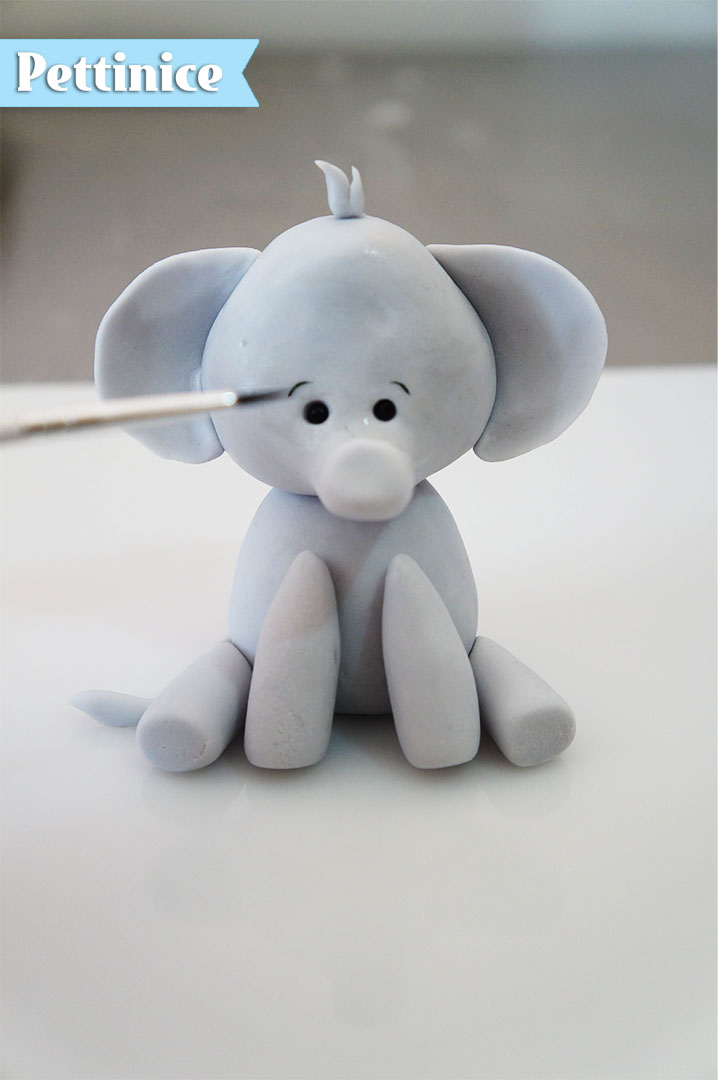 Paint on very fine little eye brows to add character, this can be done with an edible marker or a fine paint brush using black gel colour and clear alcohol.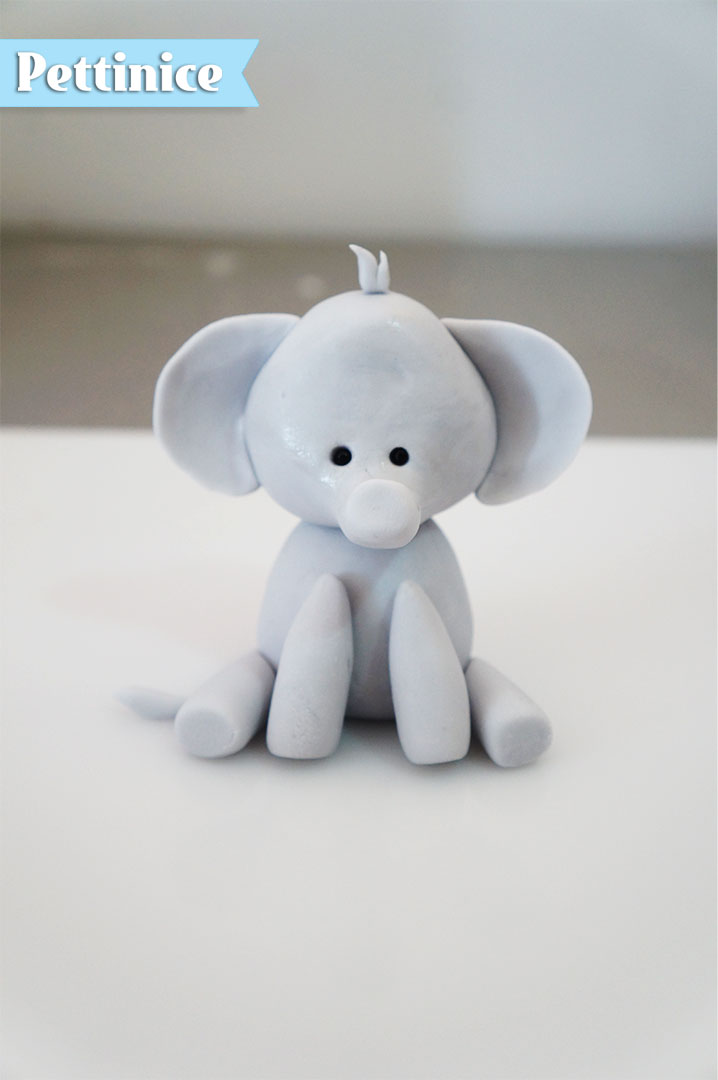 Use edible glue to stick them into the holes created earlier.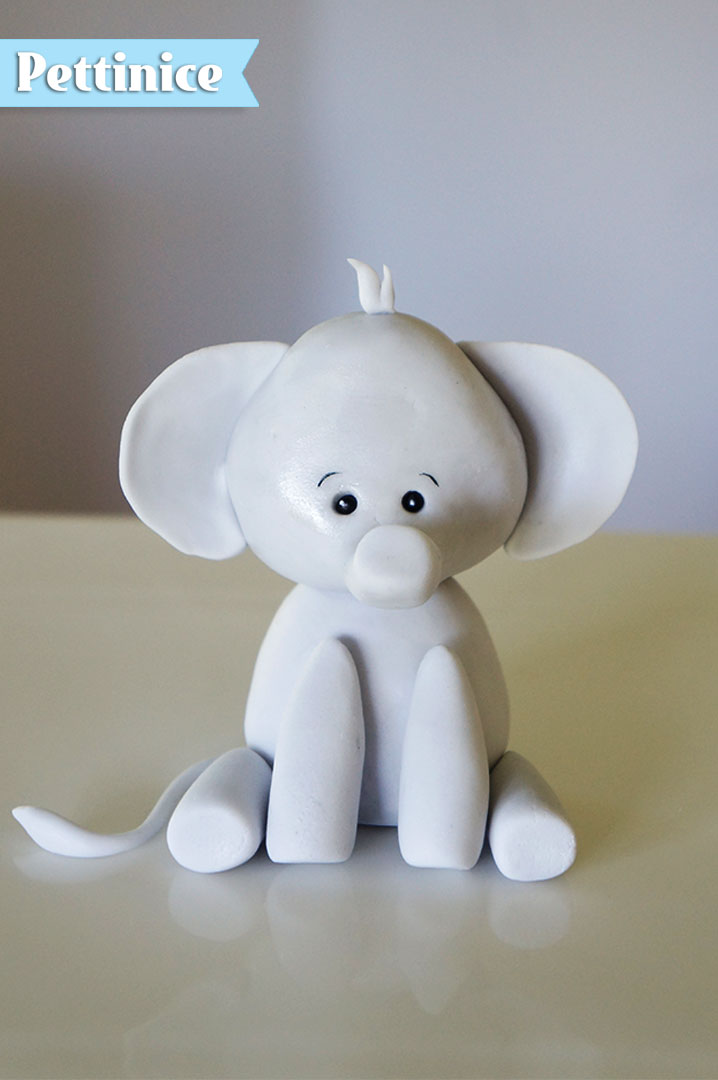 Dot tiny white dots onto the eyes using white gel colour.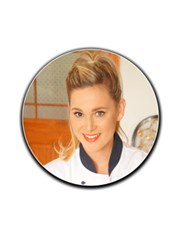 Jessica a self-taught cake decorator who has two beautiful children who were her initial reason for first trying her hand at cake decorating. It has since become her passion. Jessica has won awards for her cakes, and her work has been published in several magazines. Her favourite thing about cake decorating is the creative outlet and that there are so many elements of cake decorating such as sculpting, hand painting, creating sugar flowers and more. She loves to incorporate textures and colours to achieve unique pieces of art. 

Want to see more tutorials?