Karin has always been a huge animal lover and because of this, when she has a new cake project she loves to study and learn how they move, how they sit, and how they behave. Karin says "every single animal cake has surprised me at how well they came together." She explains how translating their little personalities into sugar art is part of the process and her love for detail.
So it's no surprise her passion for wildlife has also been passed on to her children and coming up with ideas for their party cakes is a real pleasure.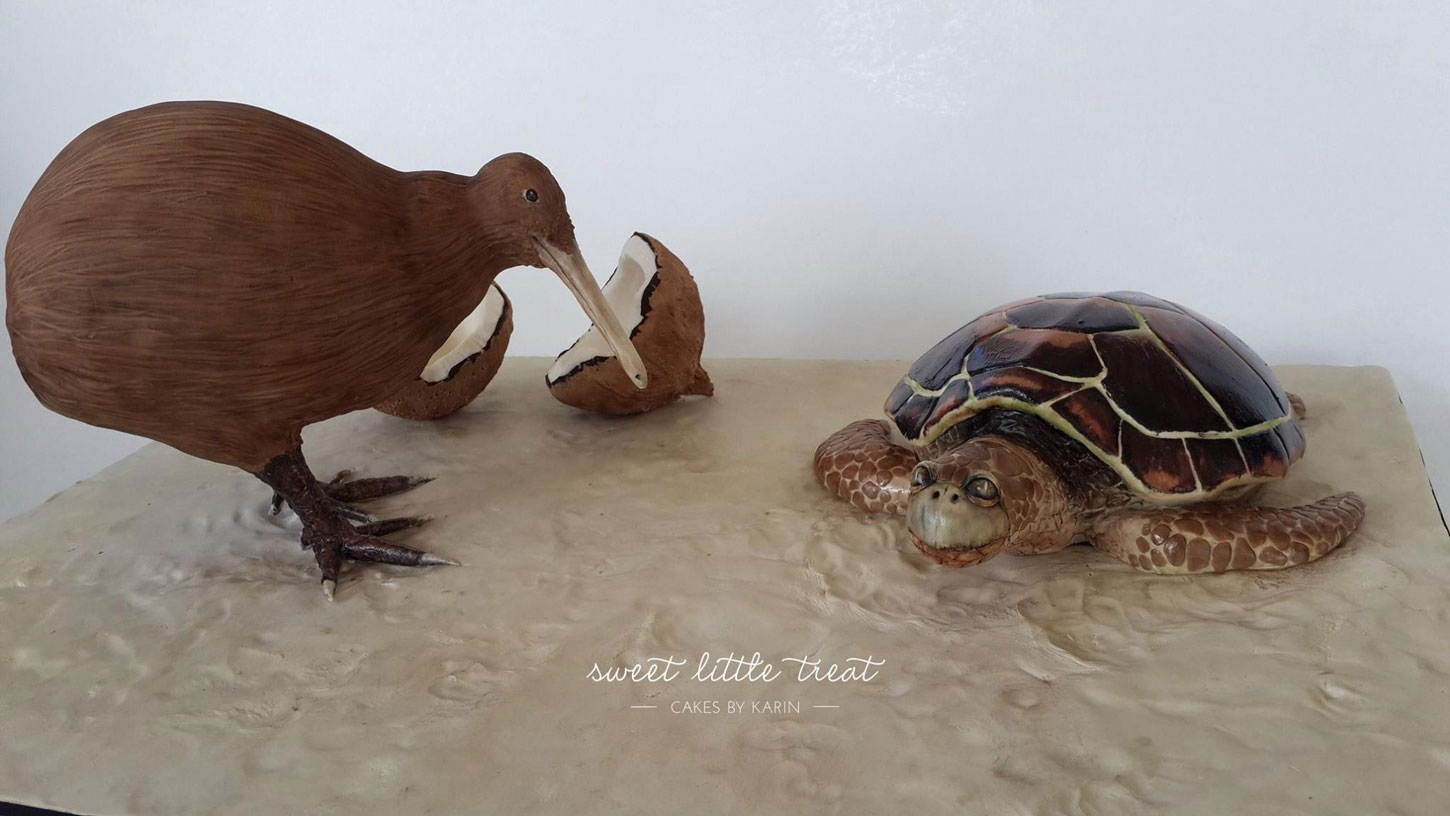 For instance, her son's baby elephant first birthday cake was also full of cake "firsts" as it was Karin's first realistic animal cake, her first structured cake, and her first published online cake tutorial created to raise funds for Operation Sugar (which you can purchase at https://www.etsy.com/nz/listing/176522915/baby-elephant-3d-cake-tutorial .