Realistic apple cake tutorial by Karin Klenner

What you need:
Edibles
1 x 7 inch mud cake / carving cake – 3 inches high
1 x 6 inch mud/carving cake – 3 inches high
1.5 kgs ganache
750 g white Bakels Pettinice fondant
Ball of brown fondant
Ball of pale green fondant
Airbrush colours in green, yellow, red and brown – alternatively you can paint or dust - if so you will need a large poofy make up brush.
Edible dusts in 3 shades of green, yellow, brown and black
Edible glue and paintbrush
.
Tools, etc.
1x 13 inch mdf display board with 10 mm centre hole drilled
1 x 5 inch cake card with 10 mm centre hole drilled – a 5 inch dowel screwed and glued in. if this cake has to travel I recommend using a metal rod.
1 x large bubble tea straw
1 x florist wire
Rose leaf cutter and veiner
Ball tool
Dresden tool
Shark fin tool (optional but handy – I made mine with plastic folder cover)
Angled spatula
Small carving knife
5 inch blade
Sharp blade for fondant trimming
Bowl for cake scraps
Poly dummy tier
Fondant smoother/ acetate smoother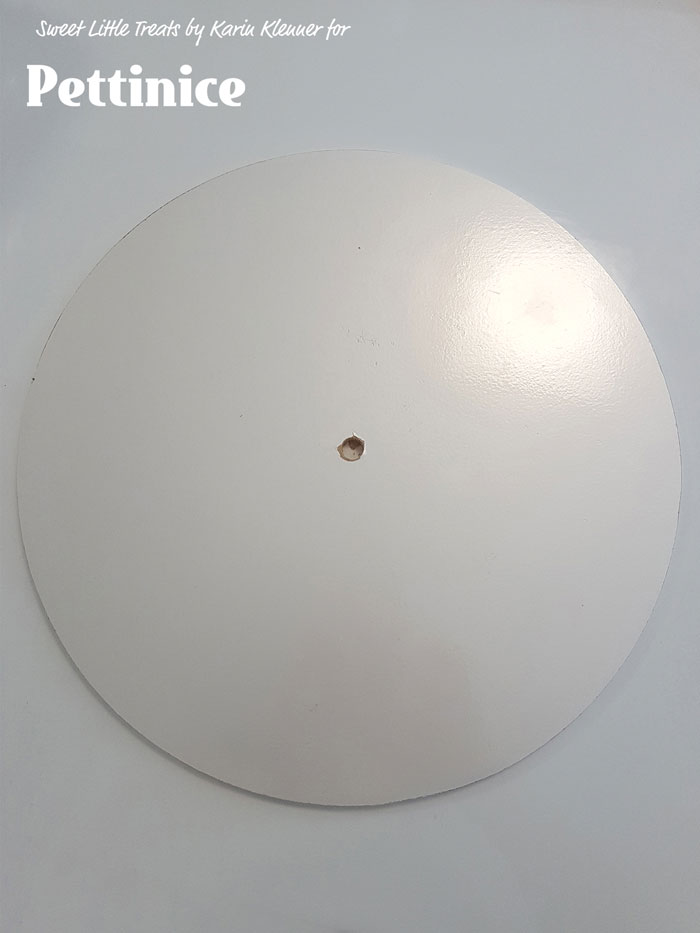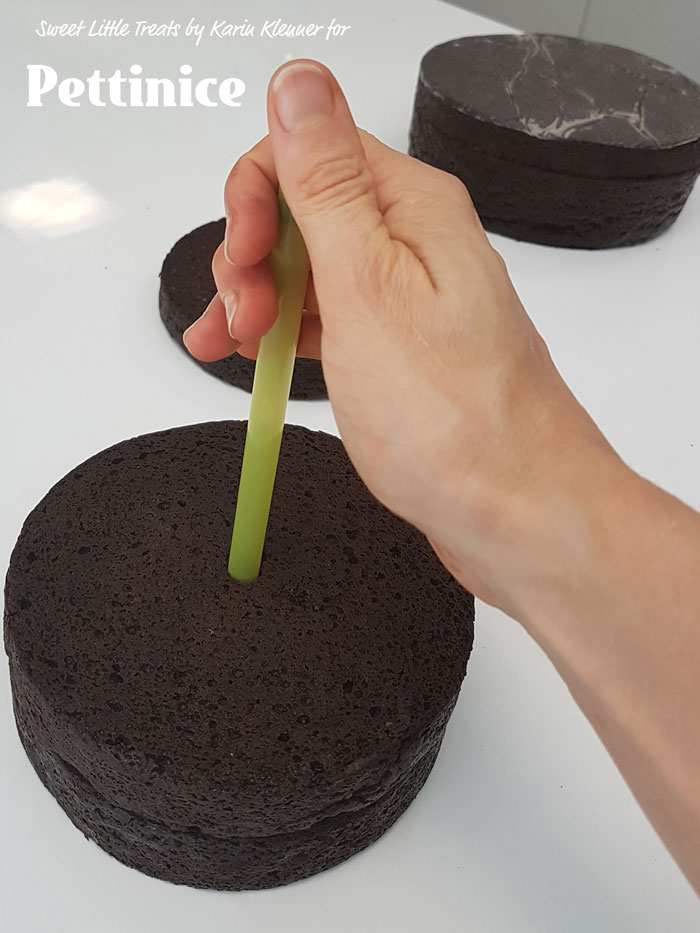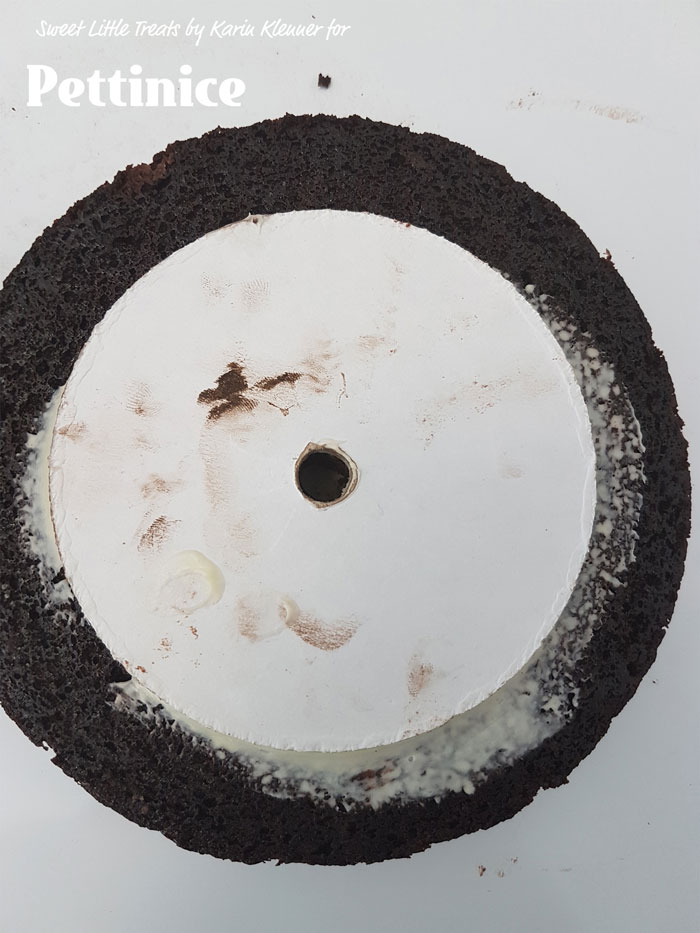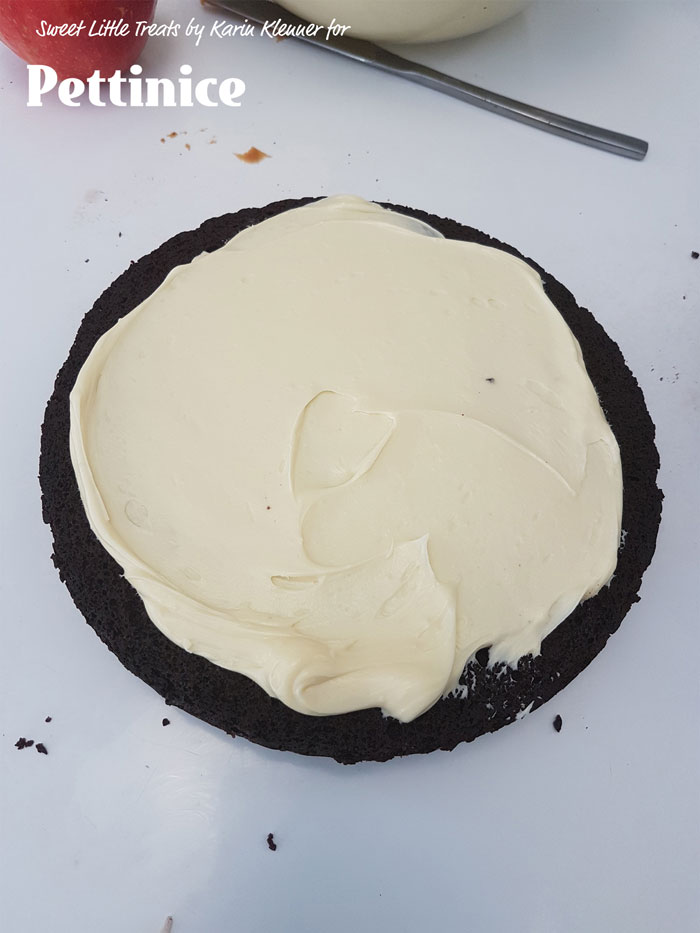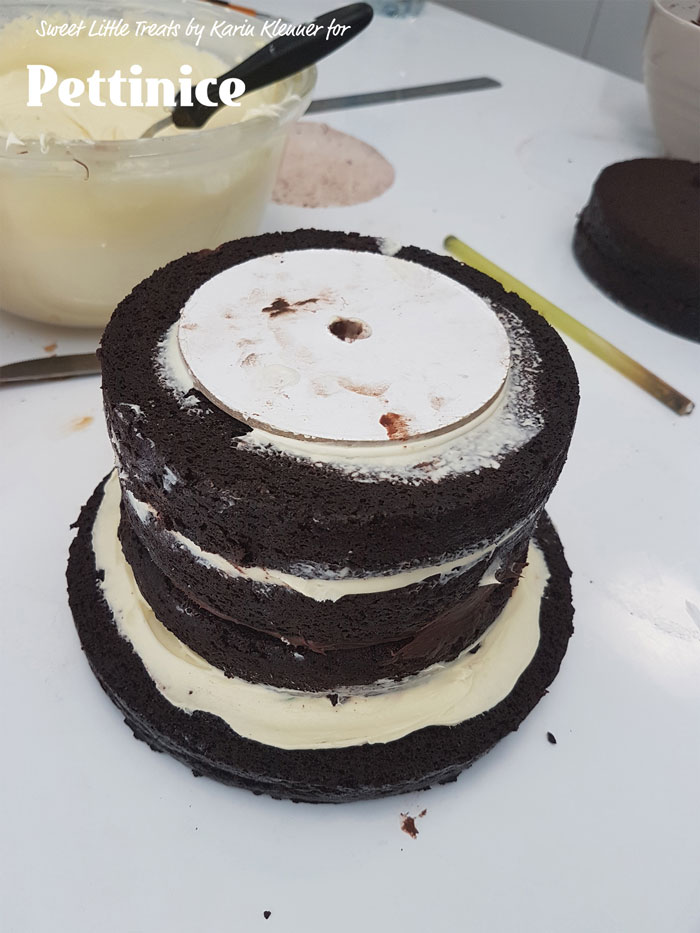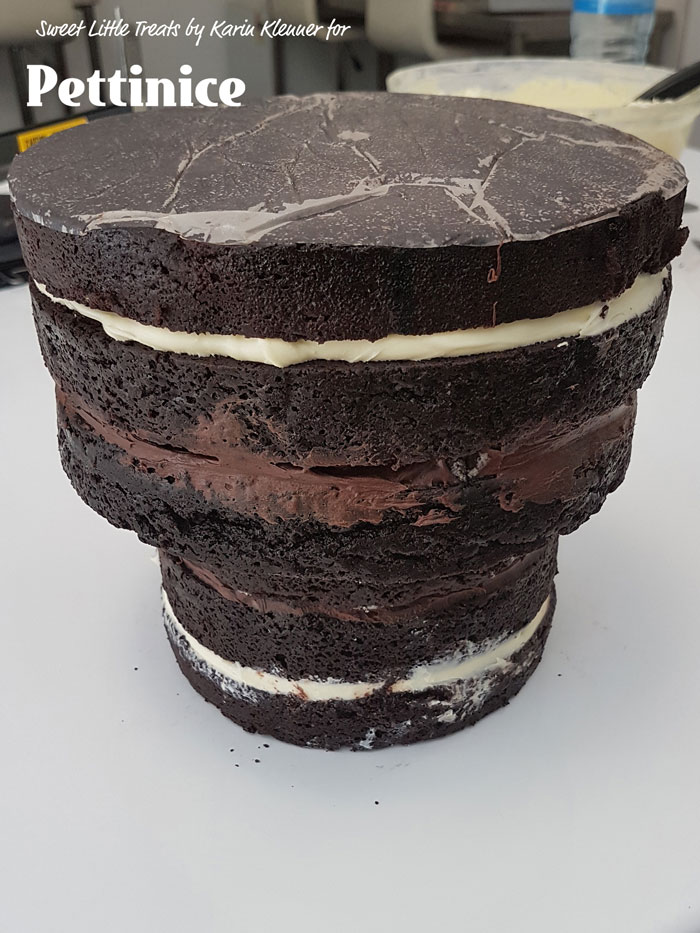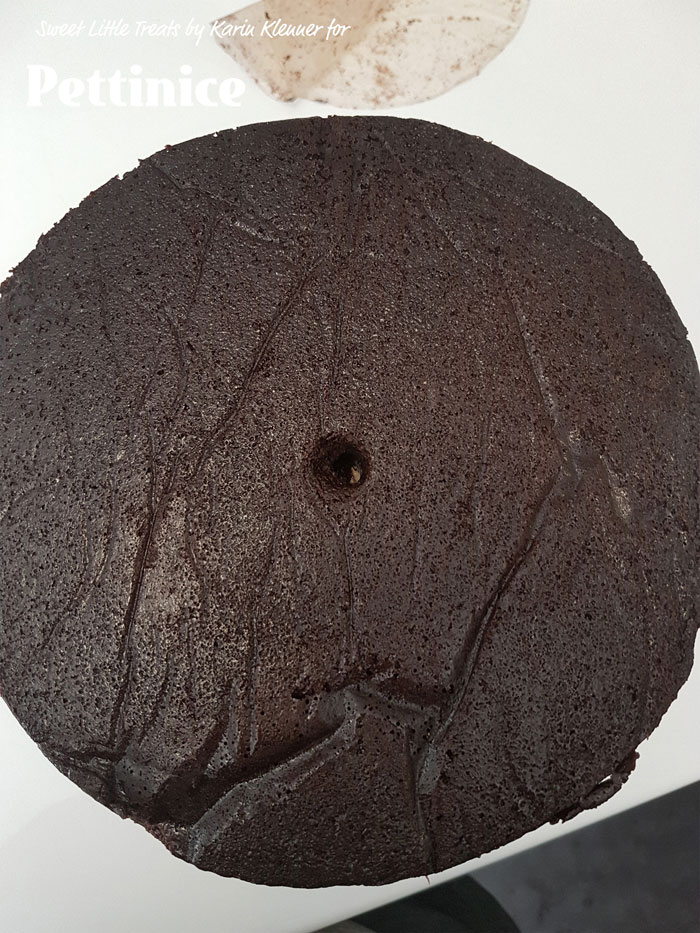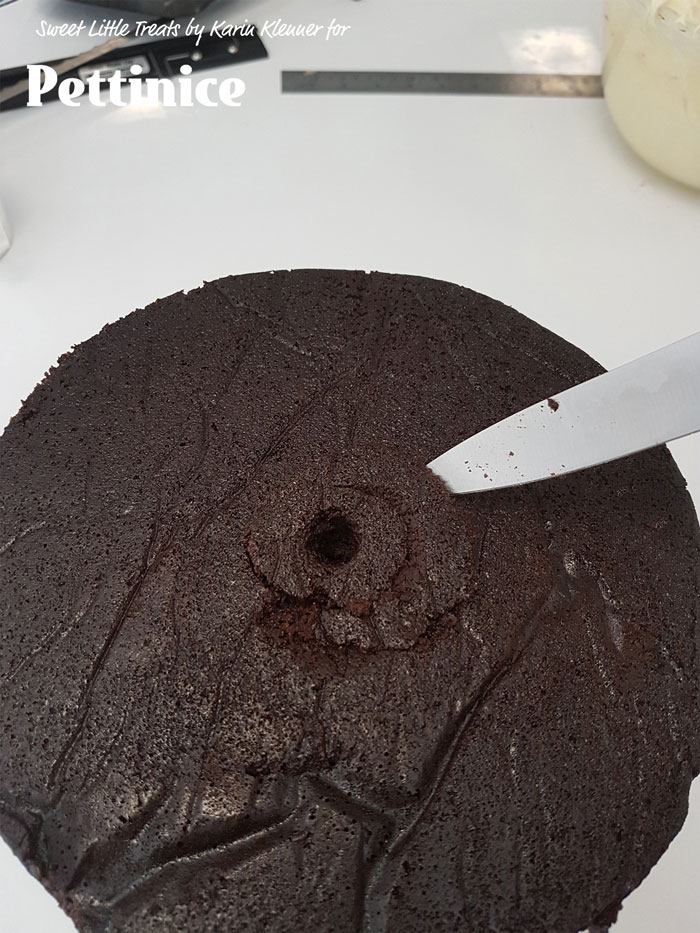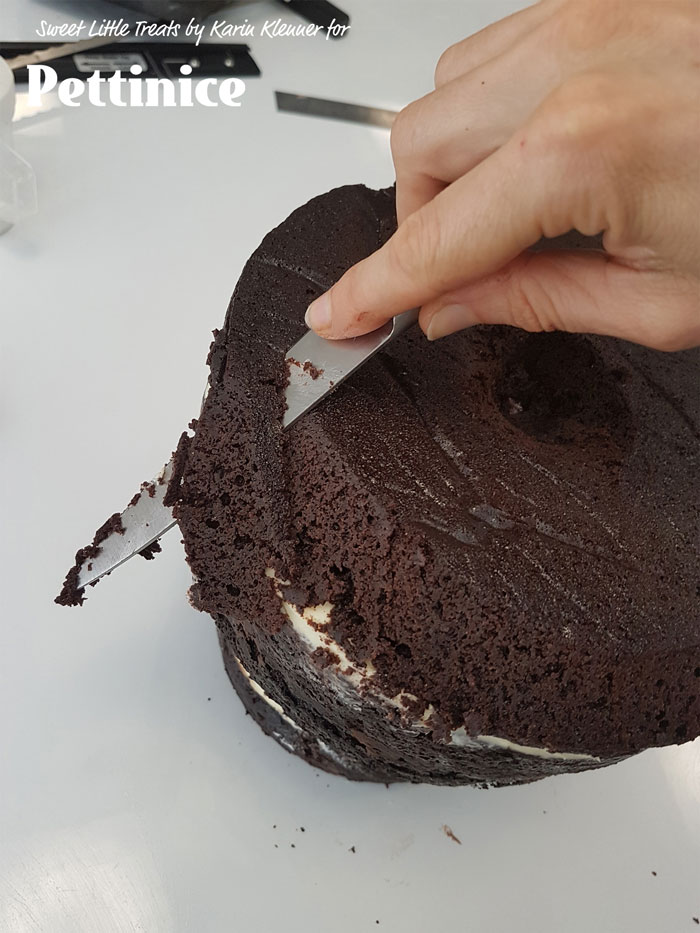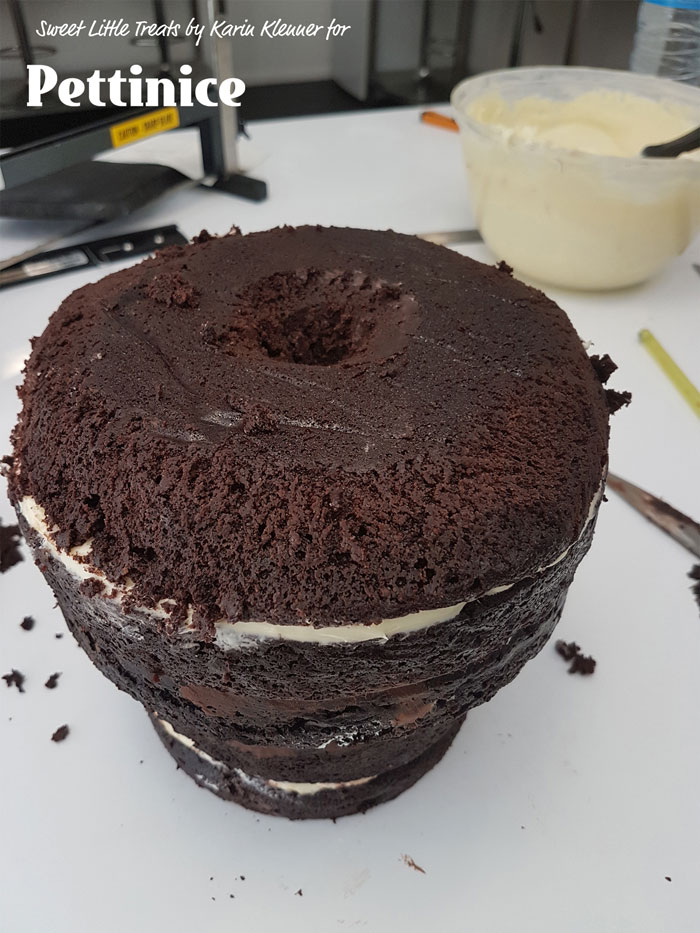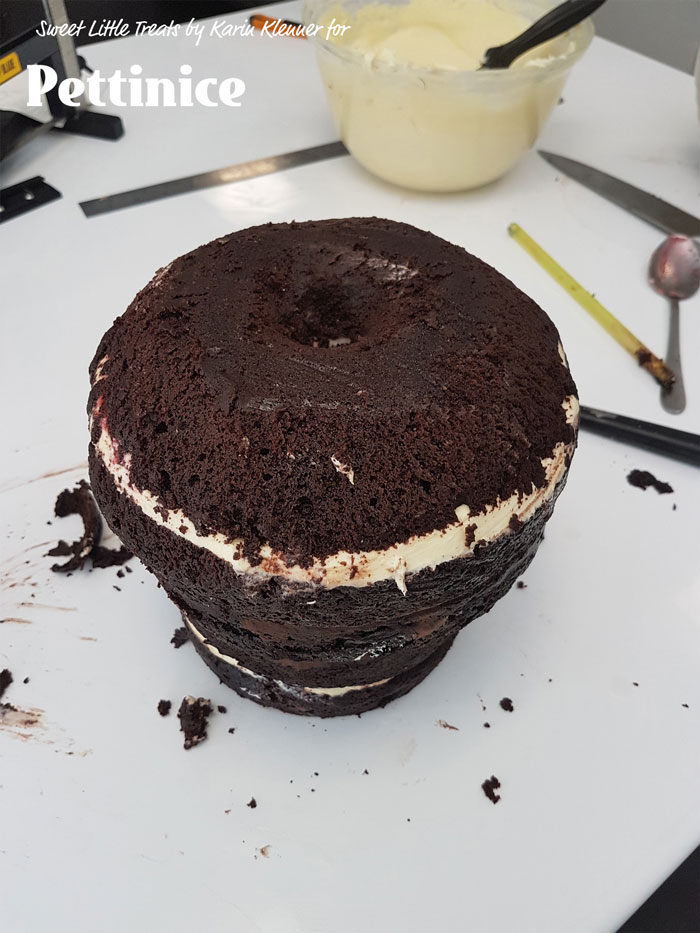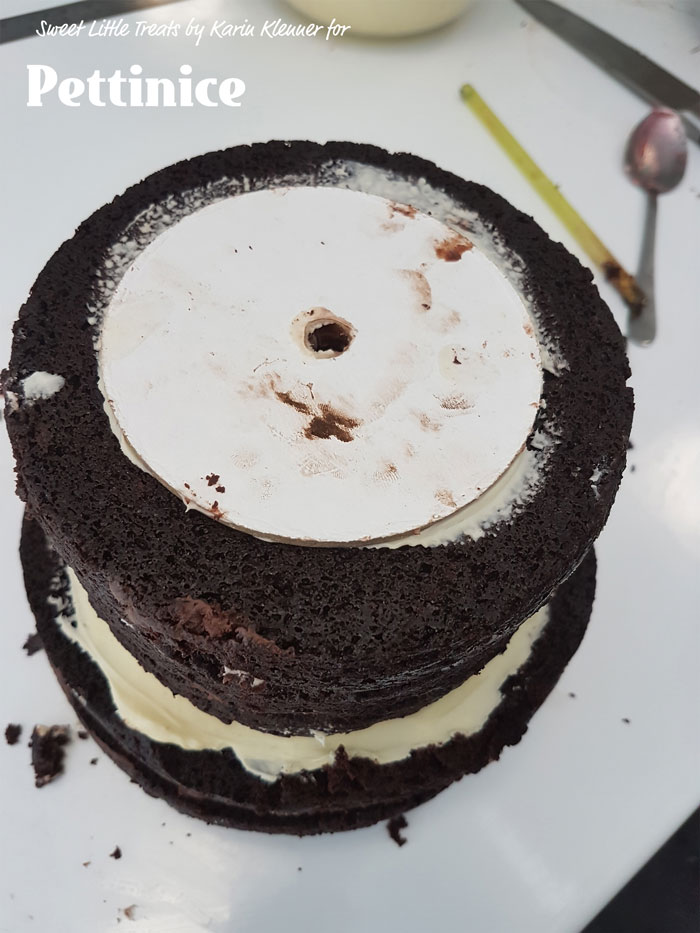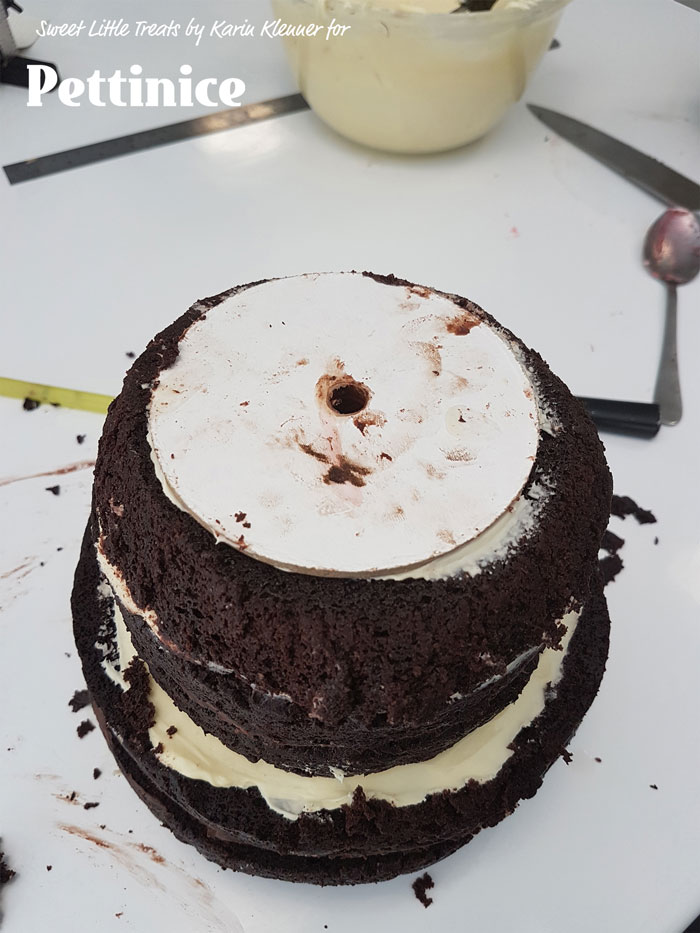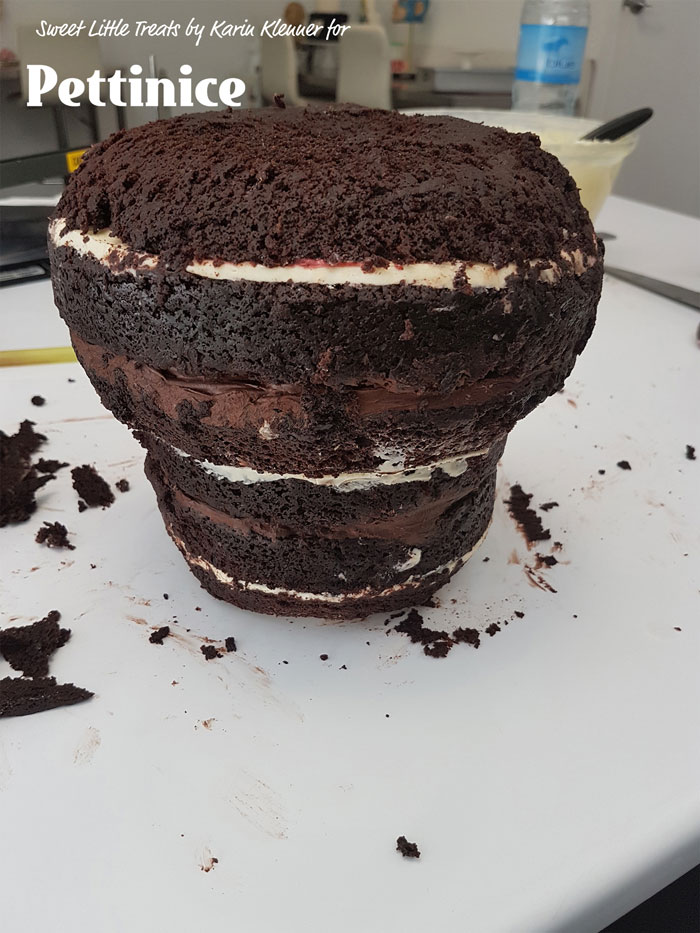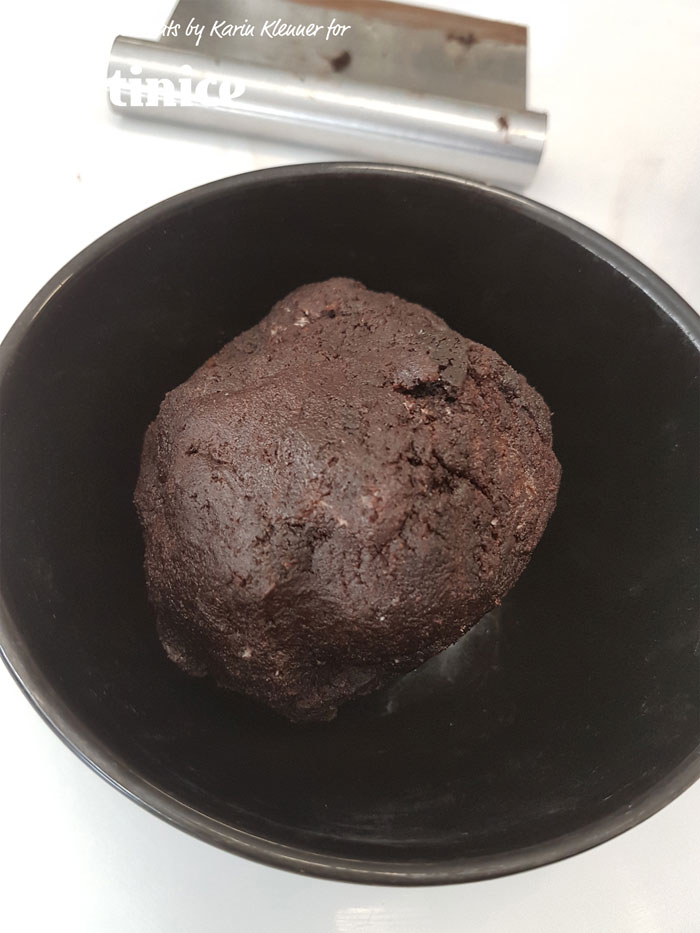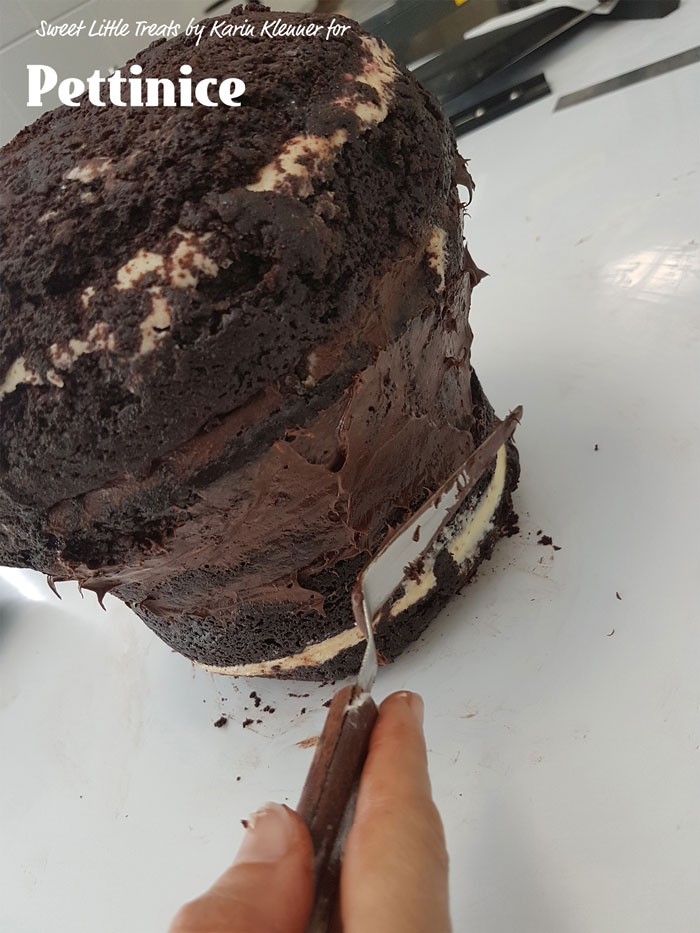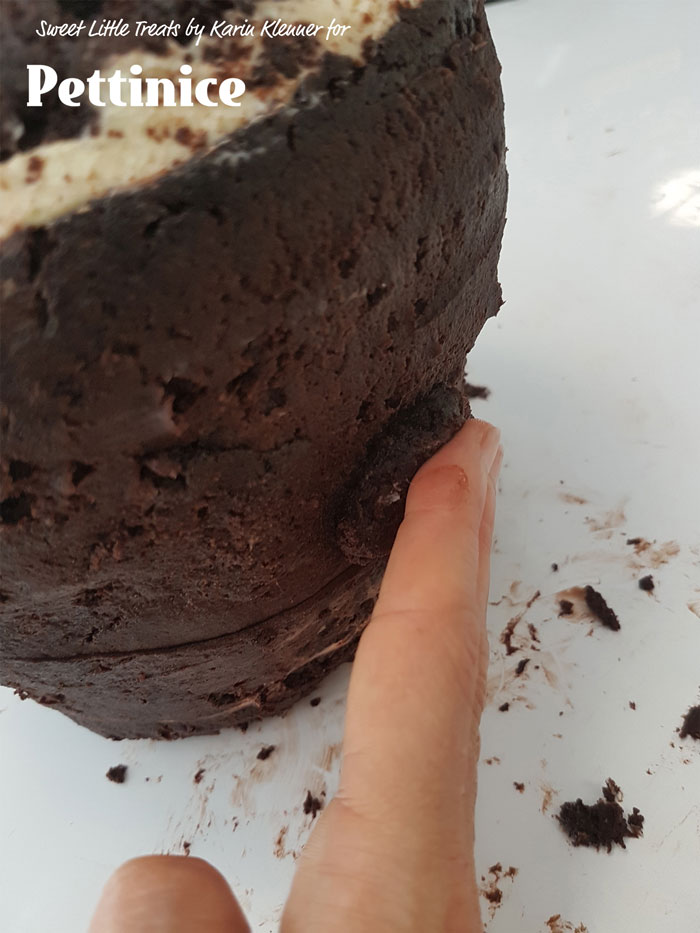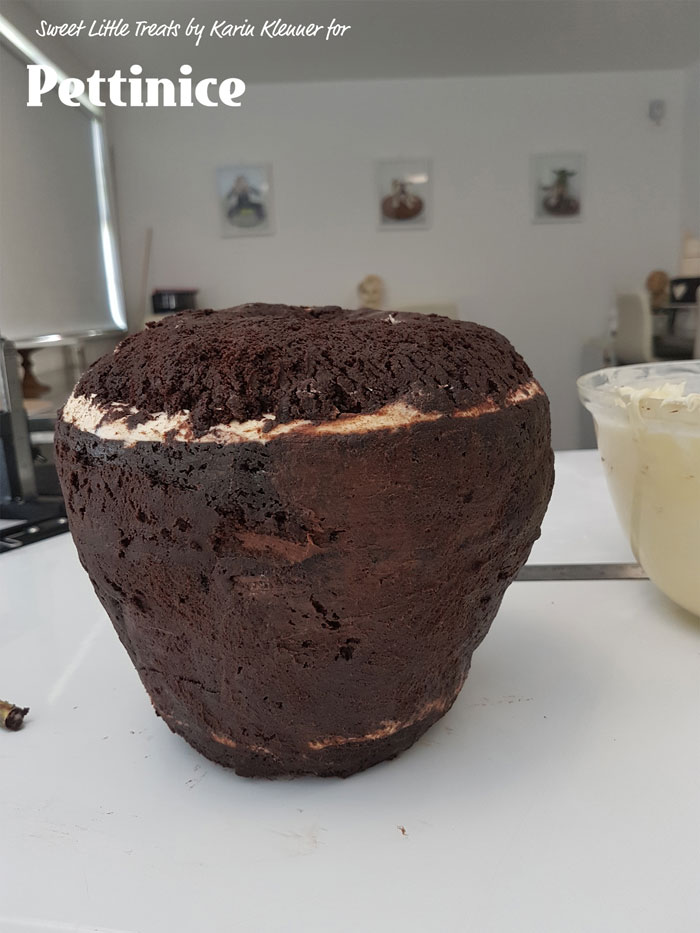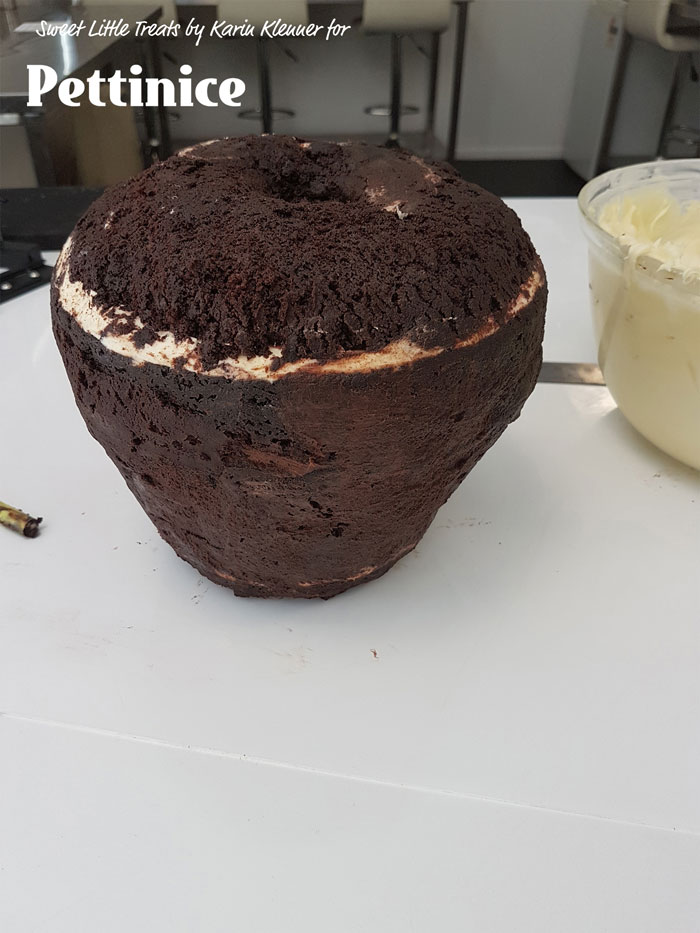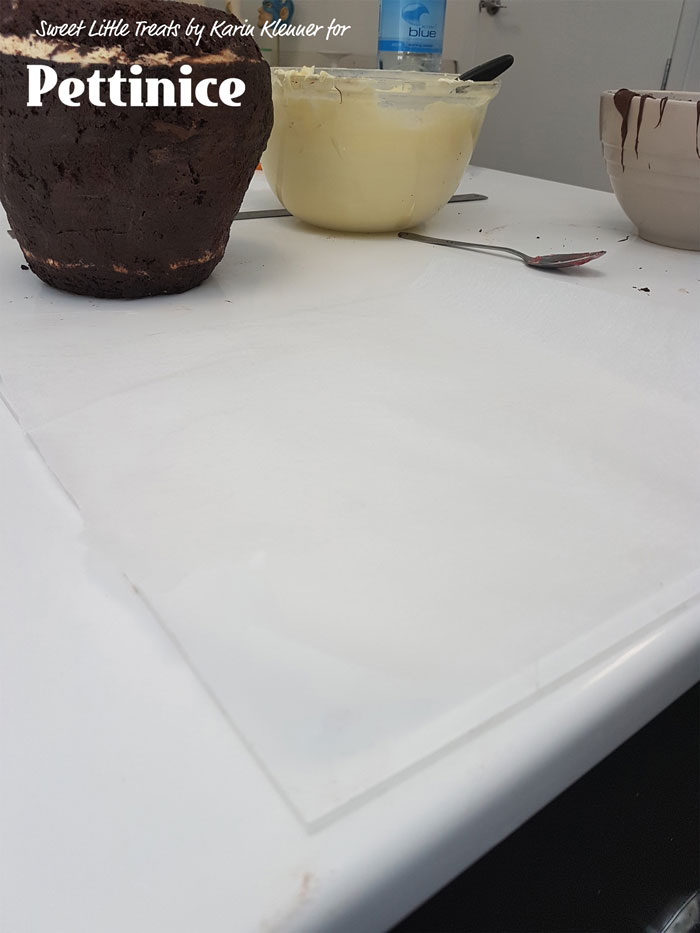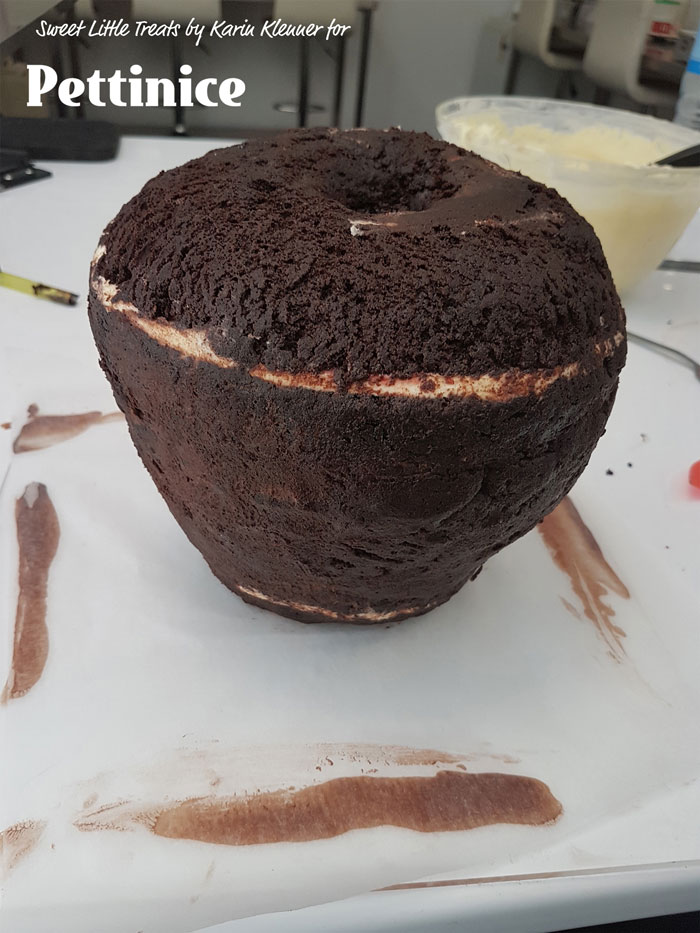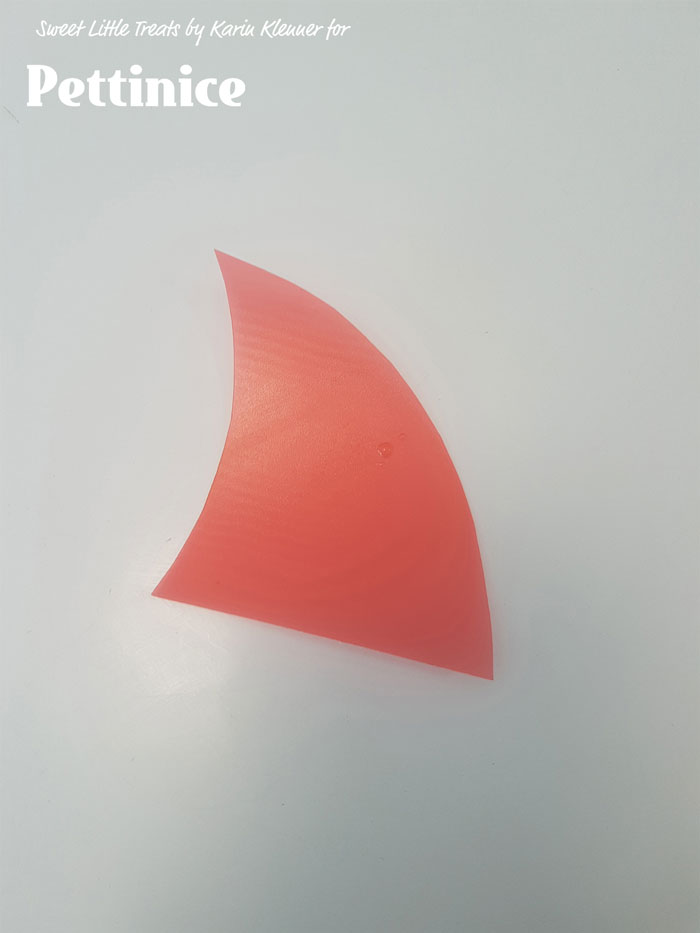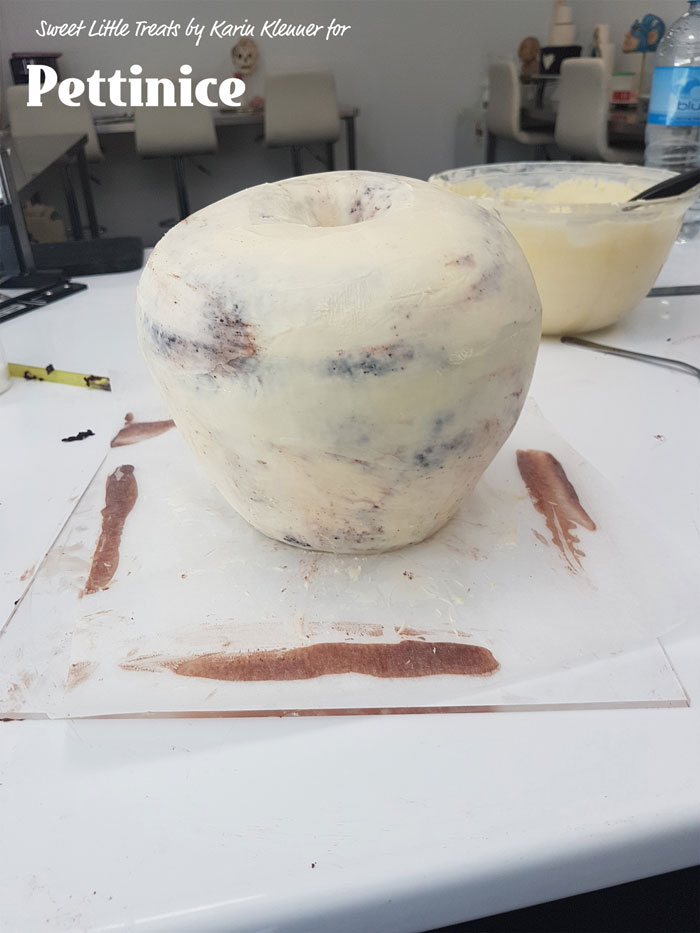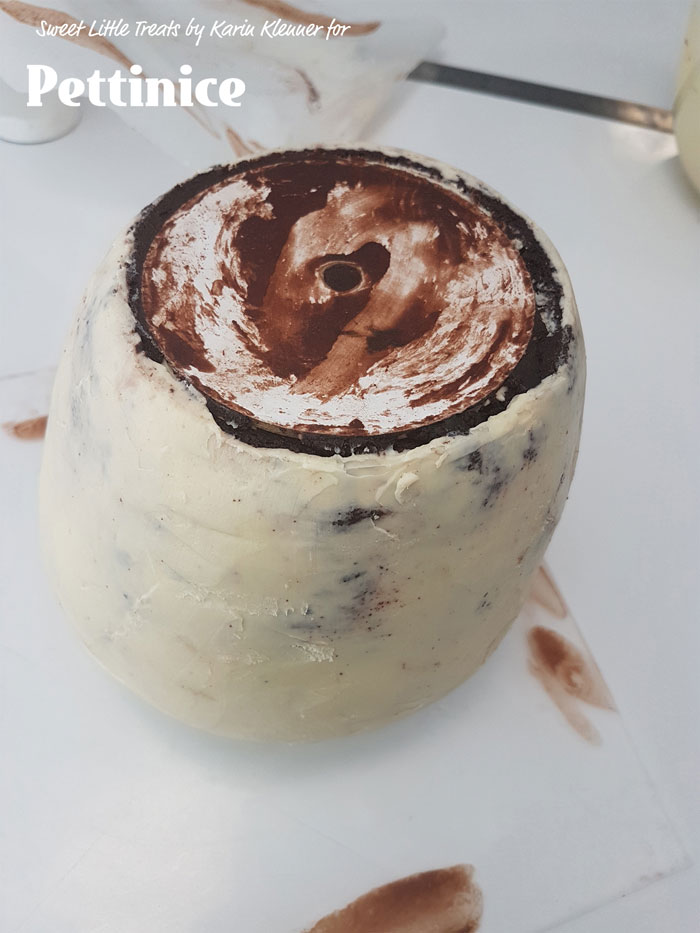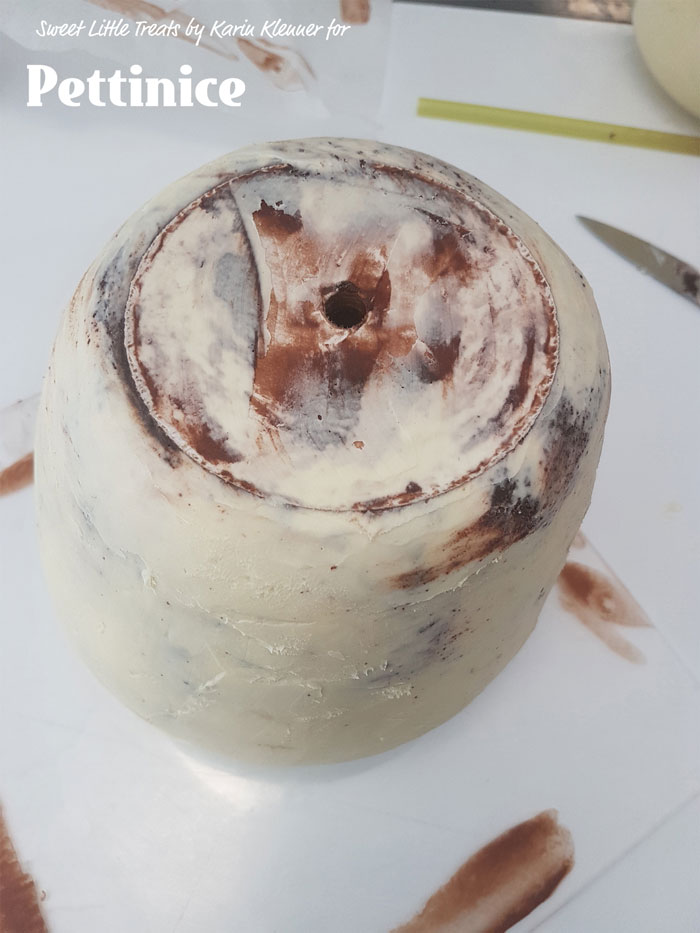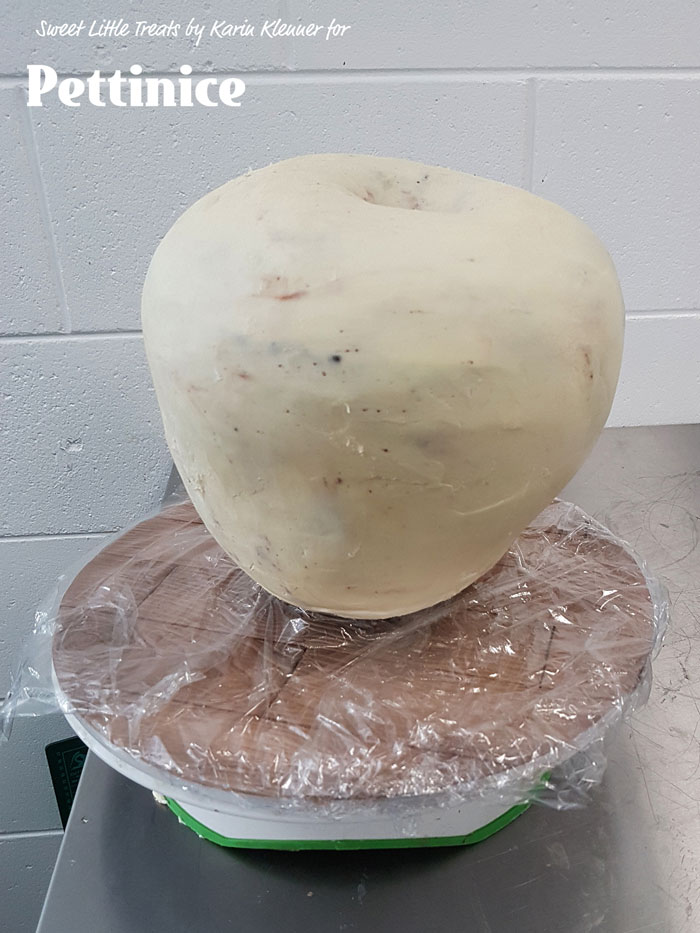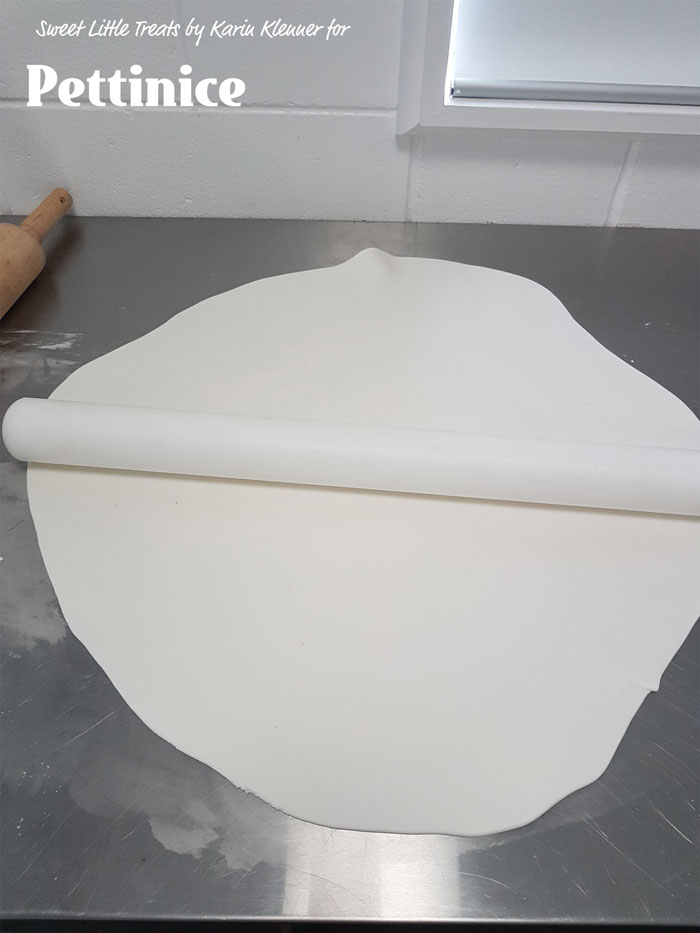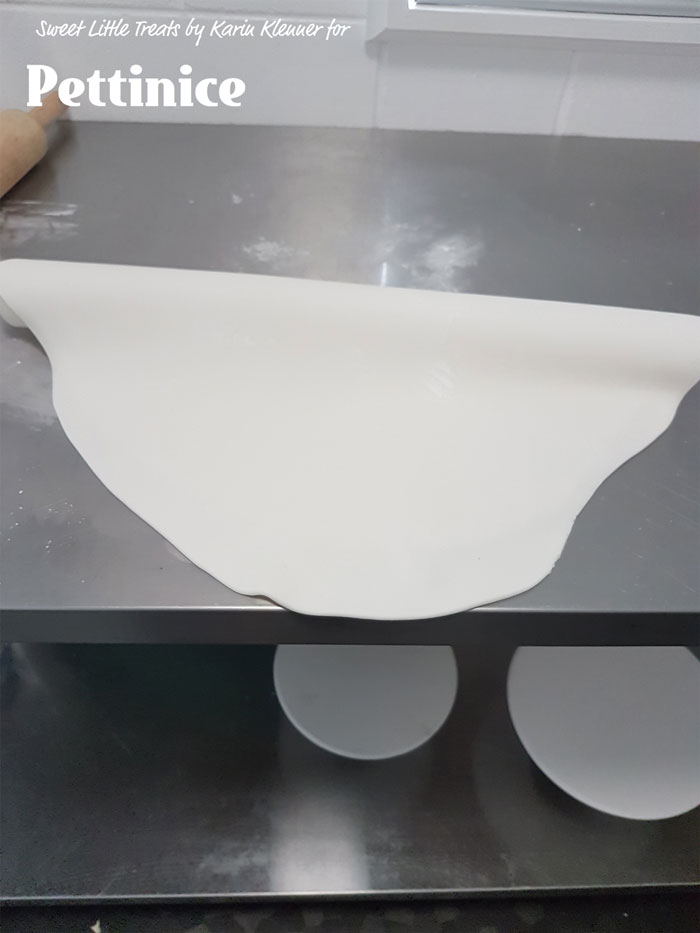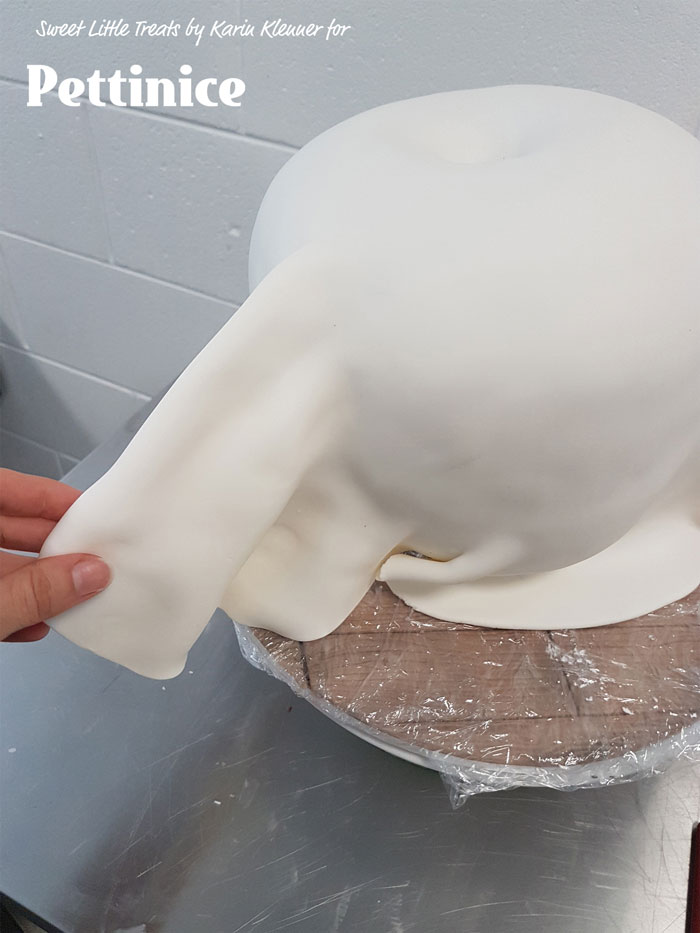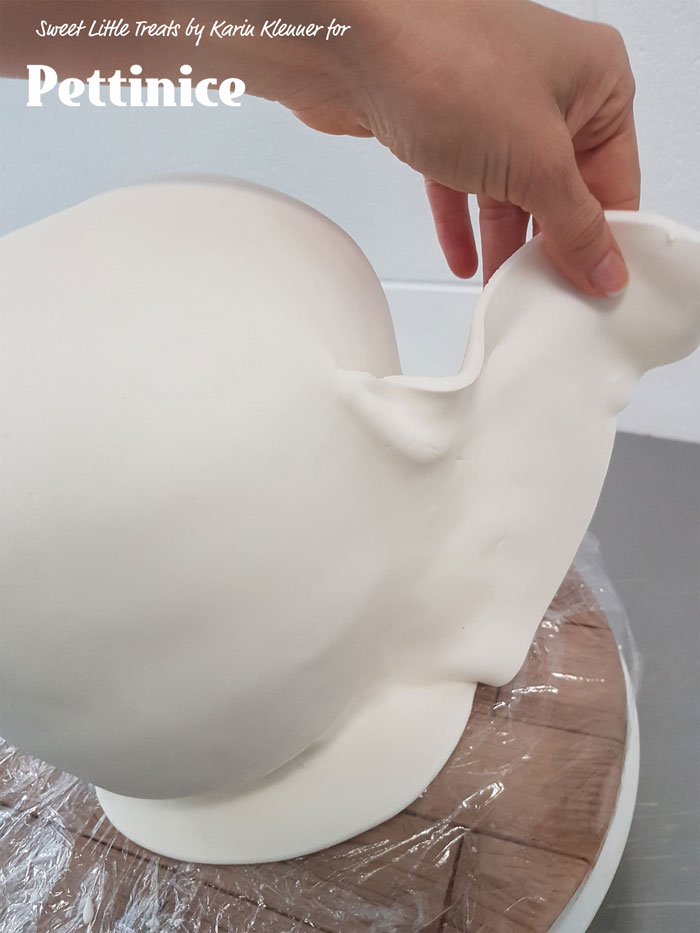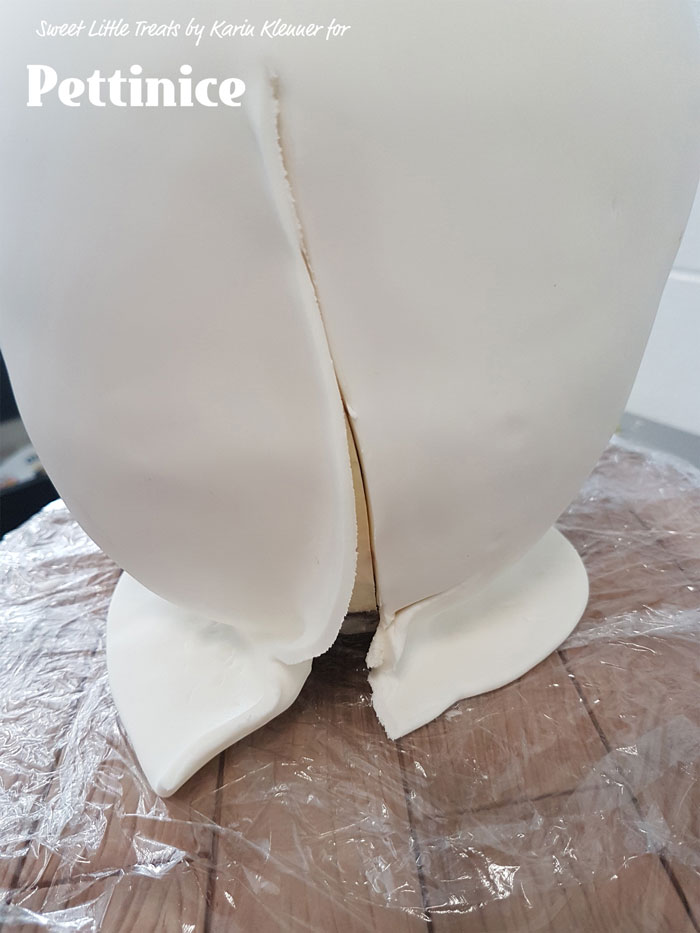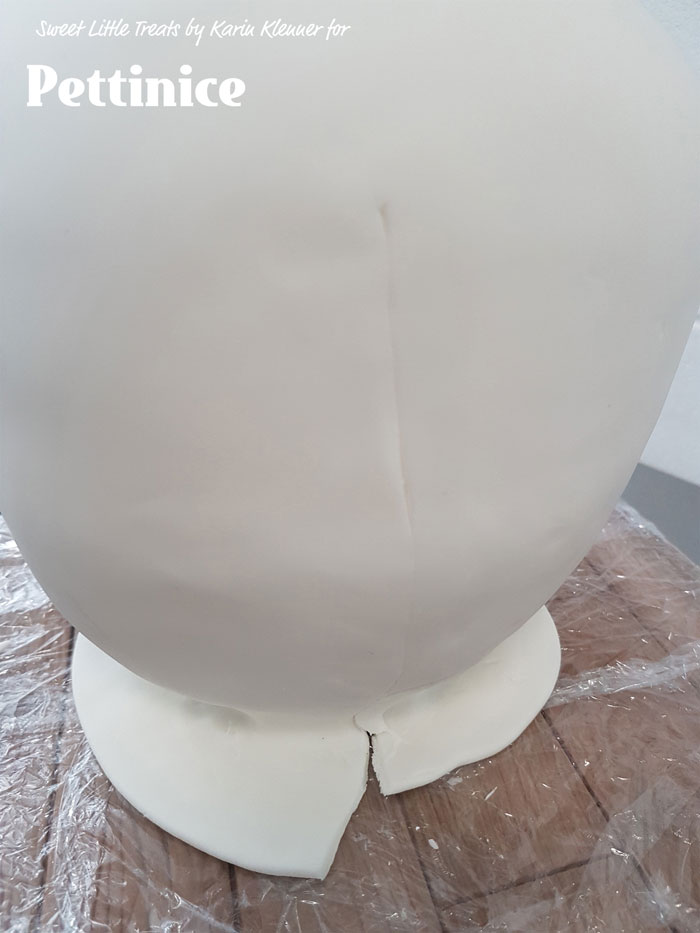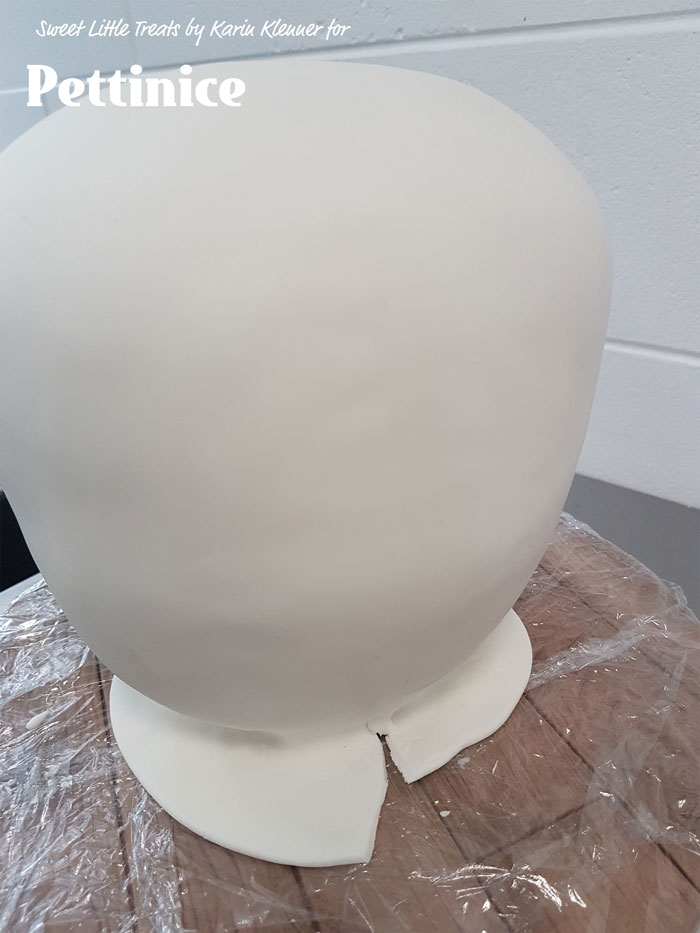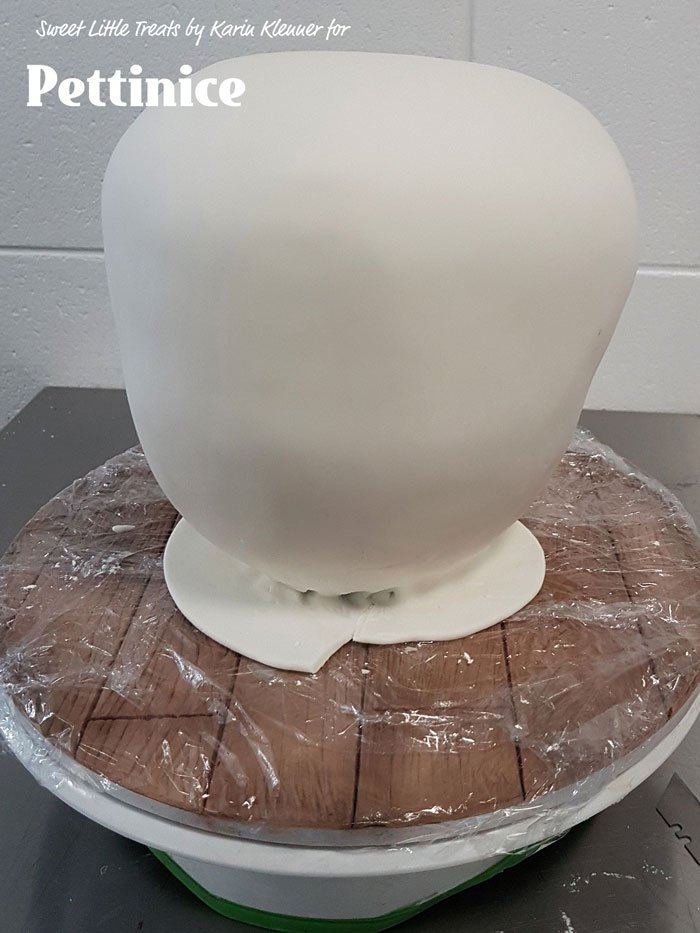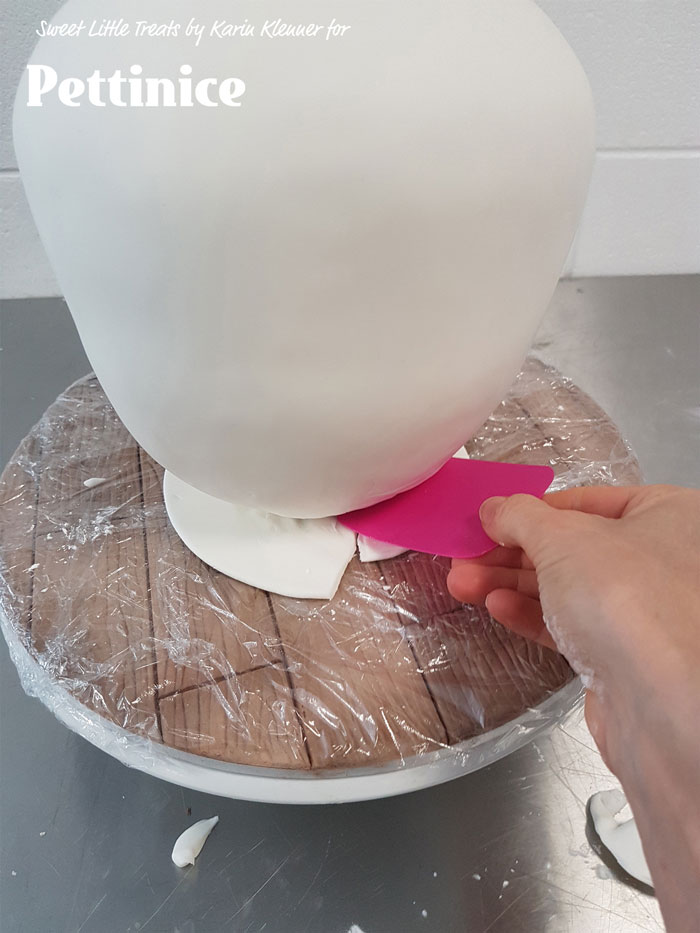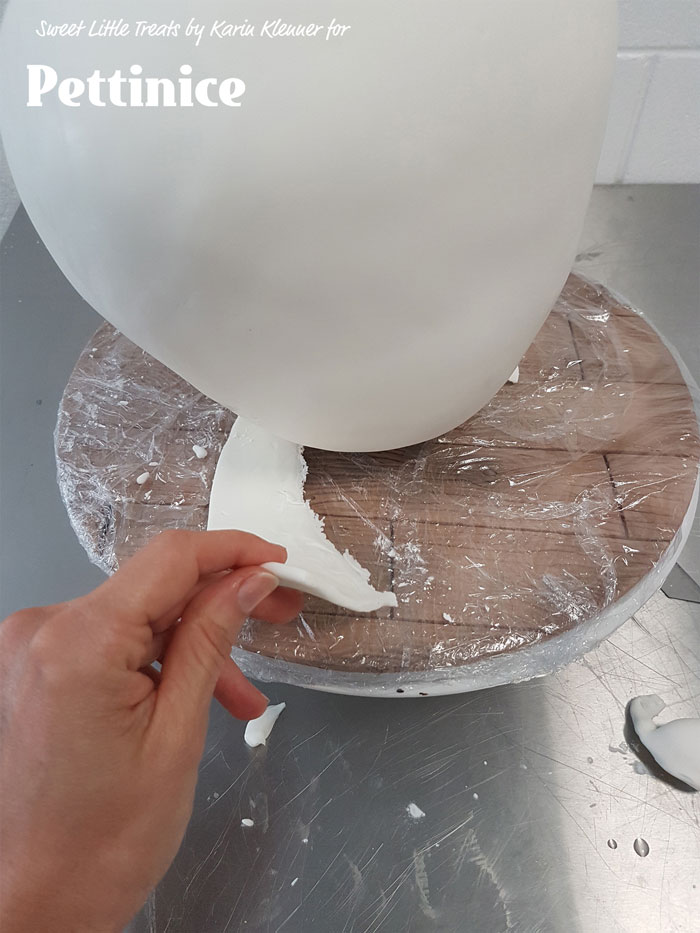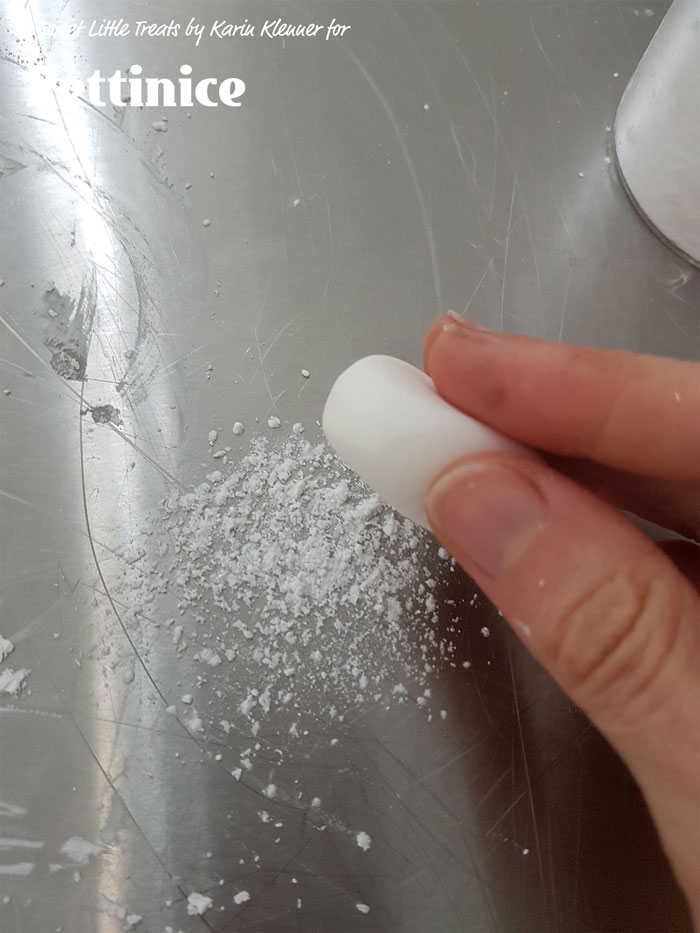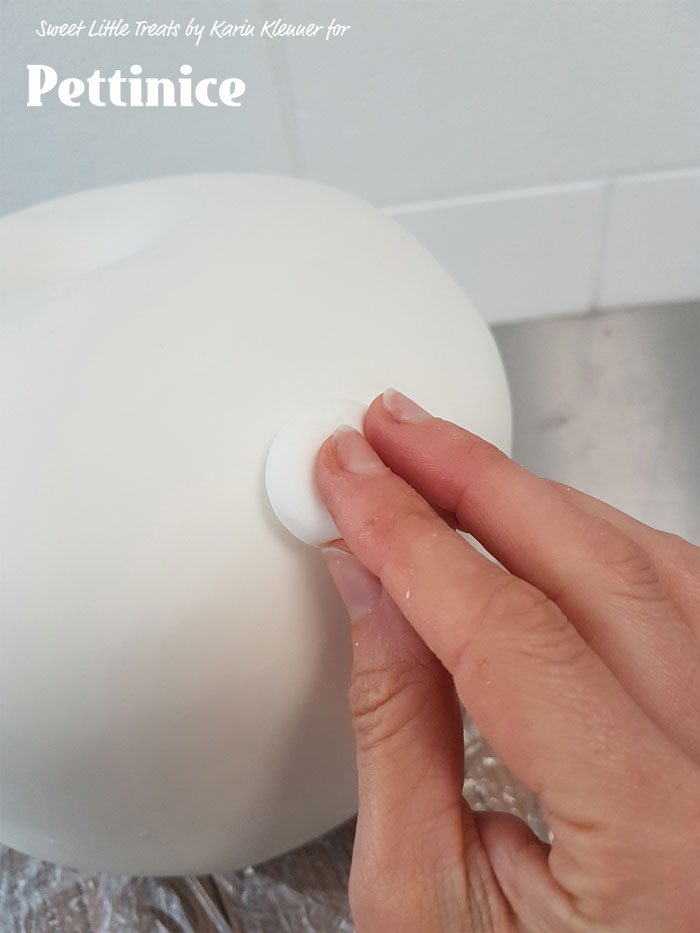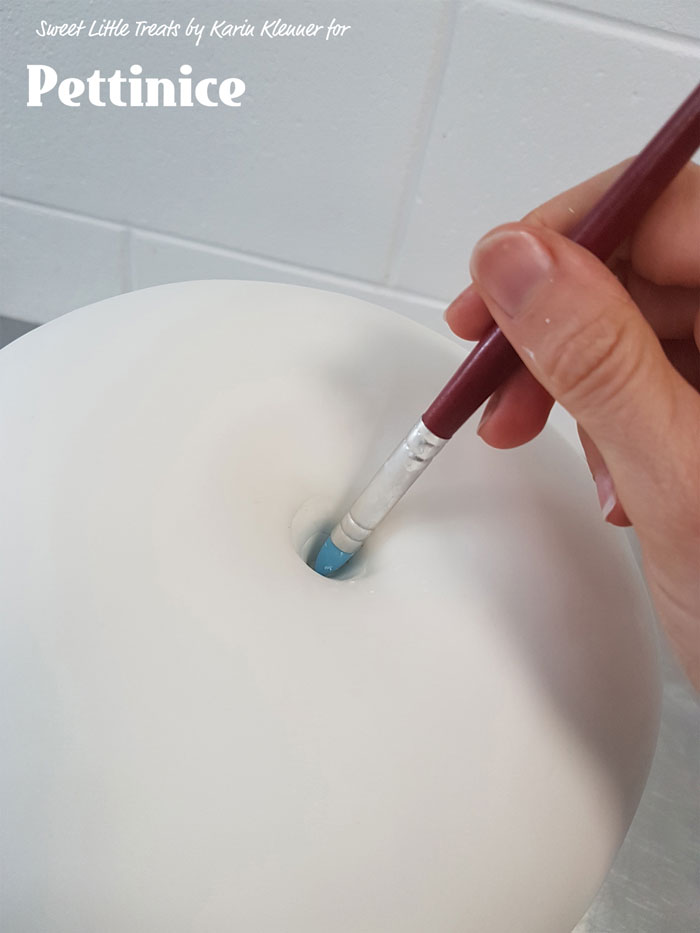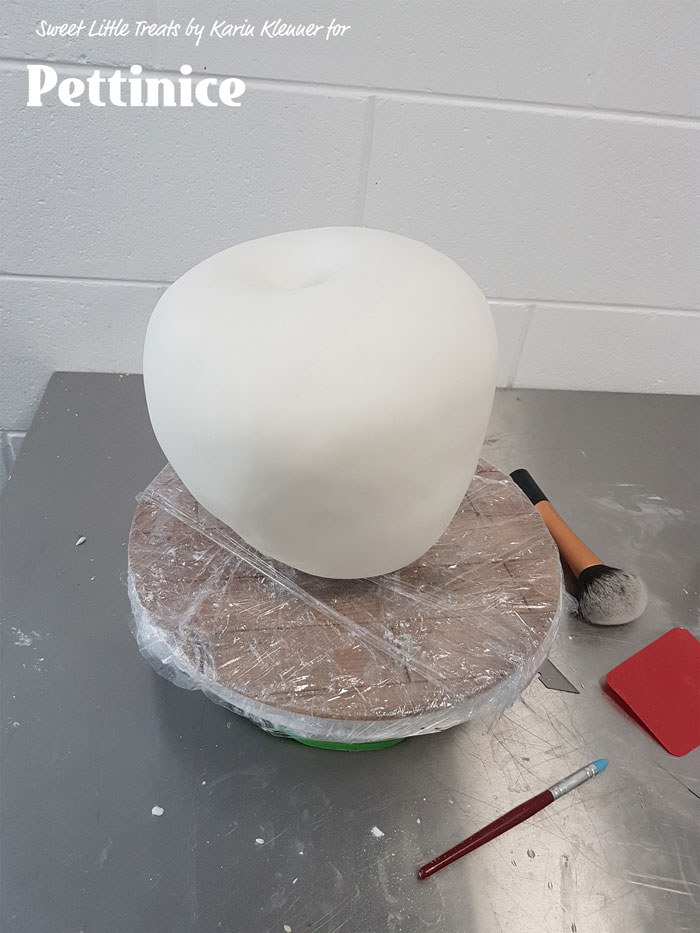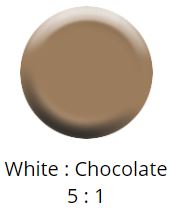 Mix five parts Pettinice White to one part Pettinice Chocolate.  You can see more colour charts HERE.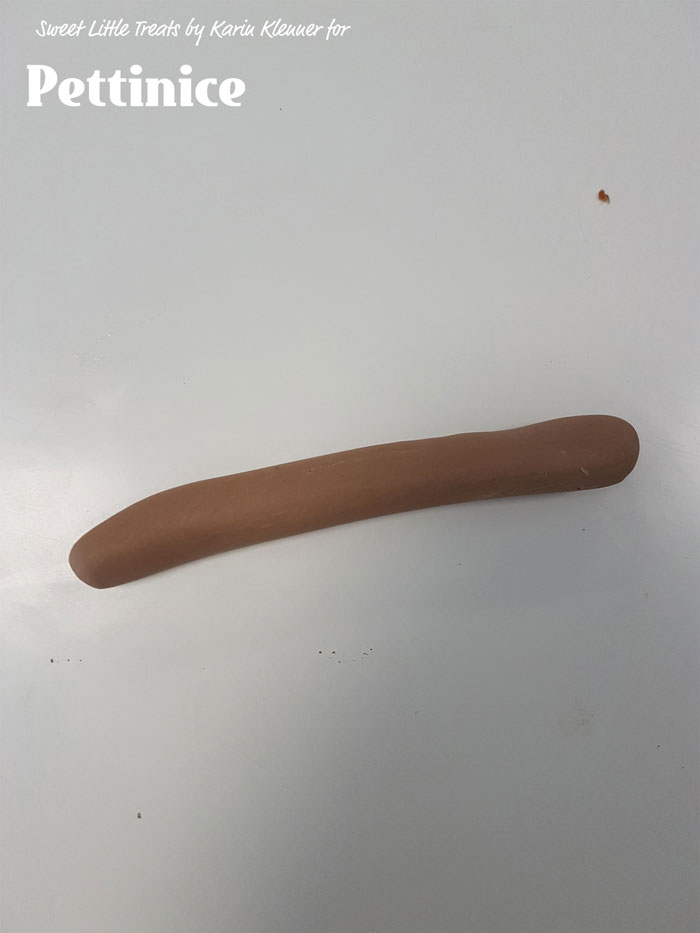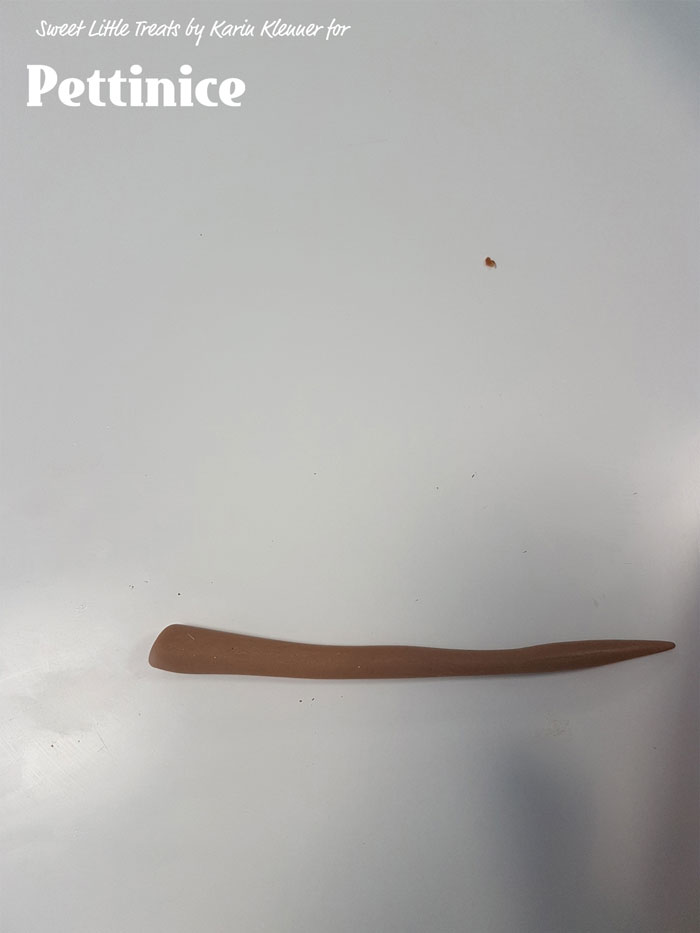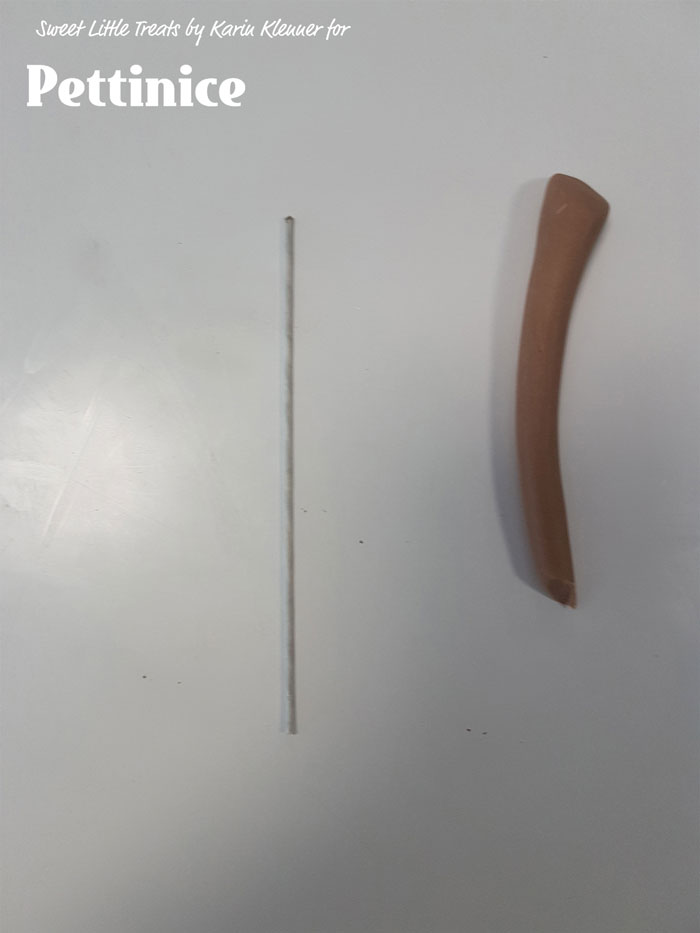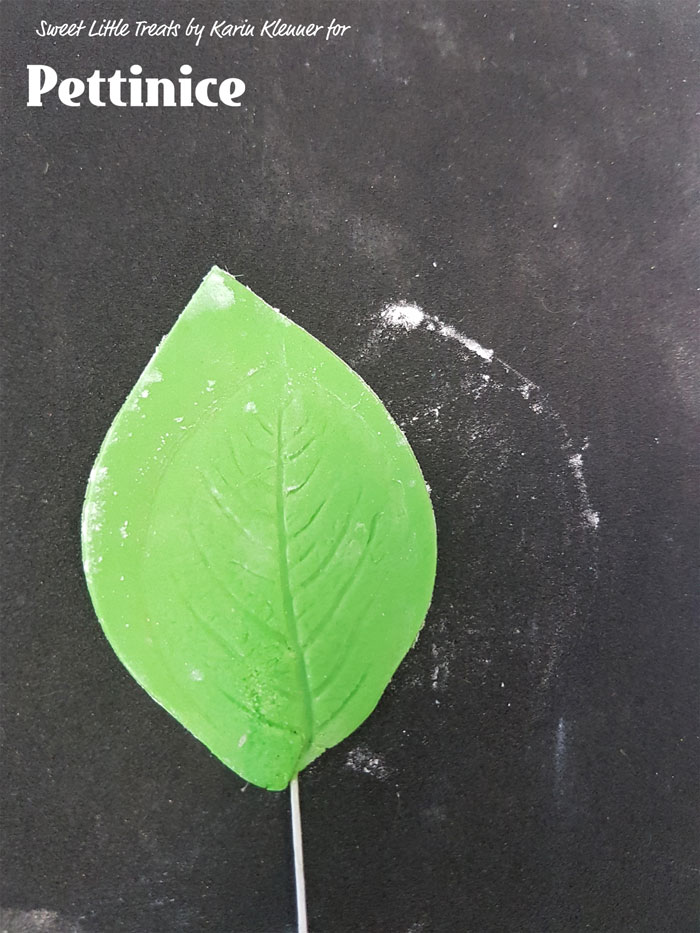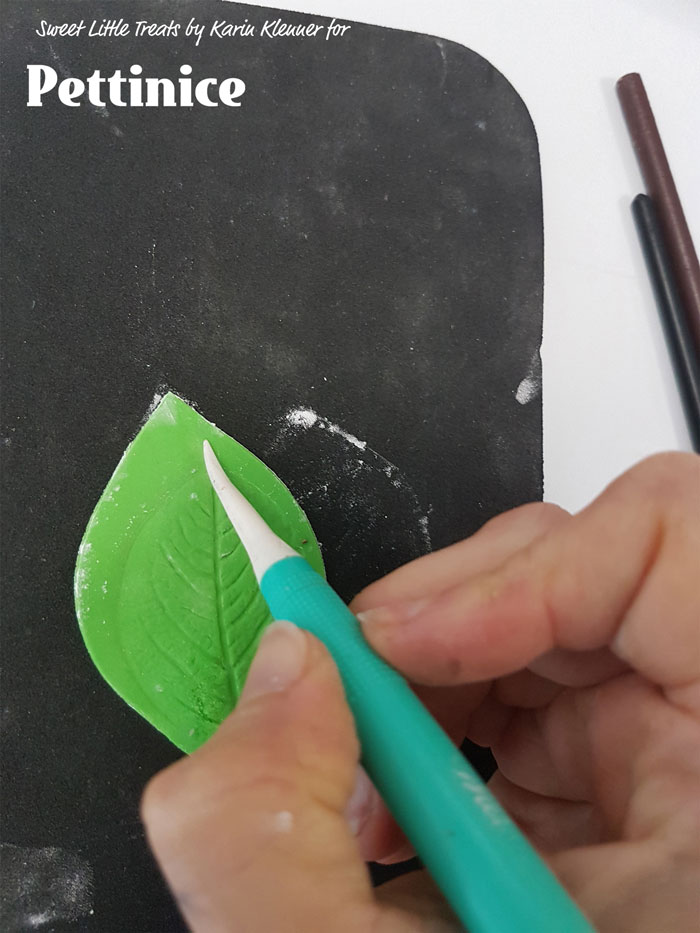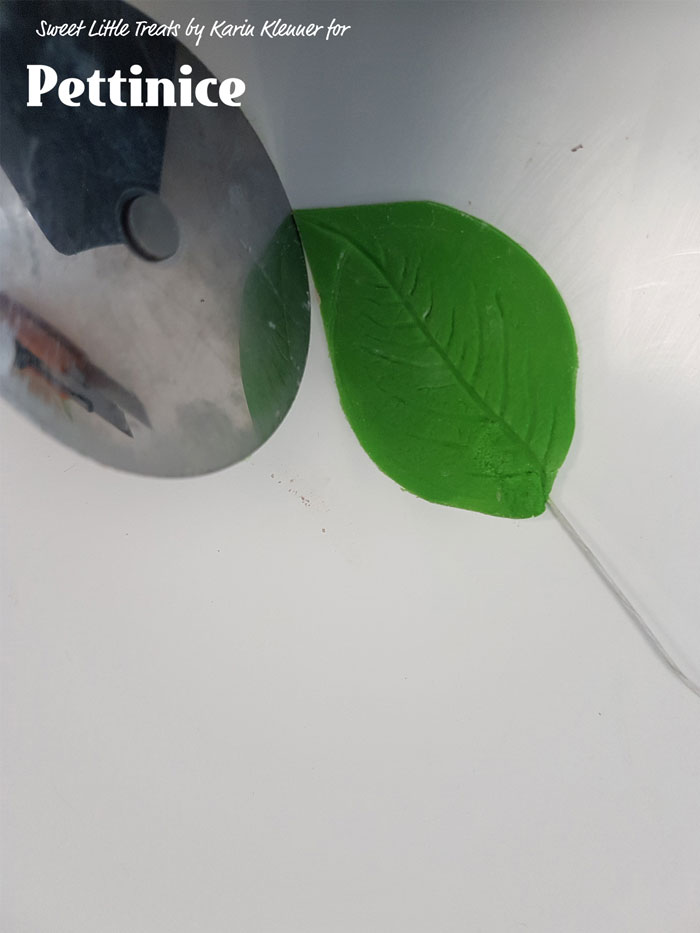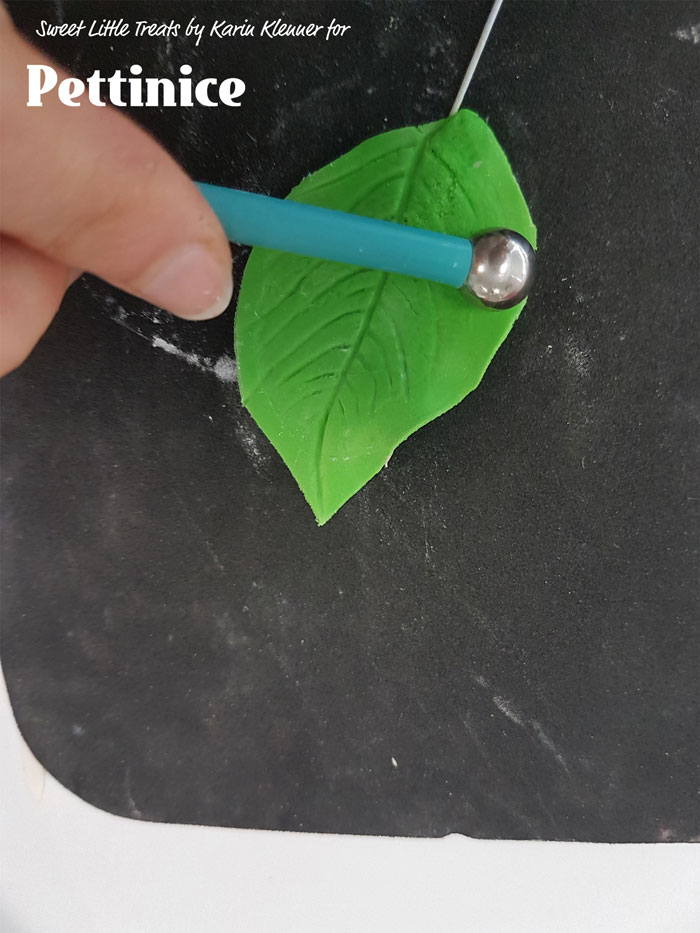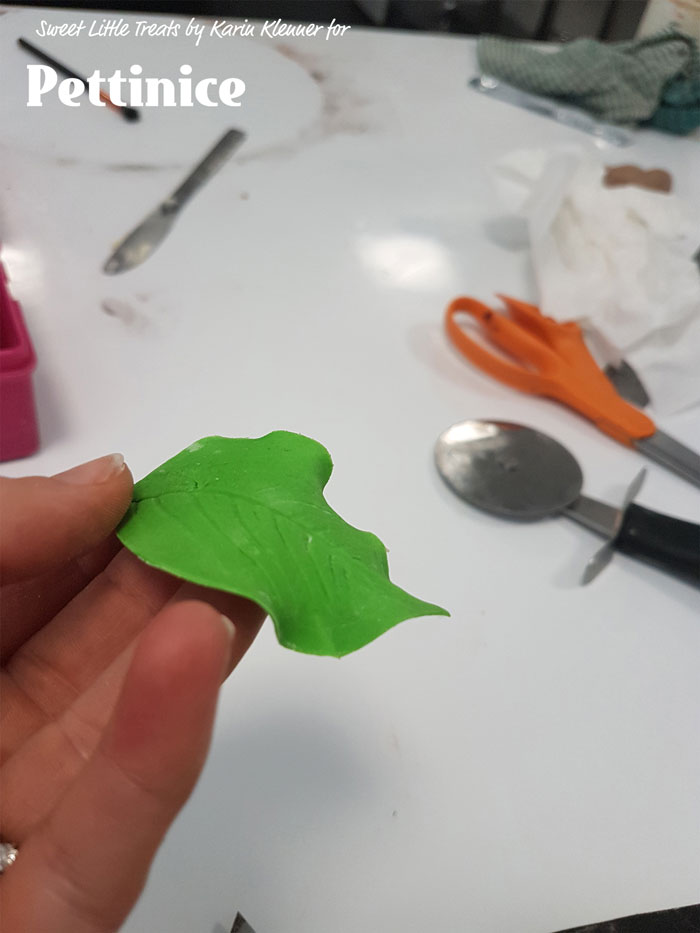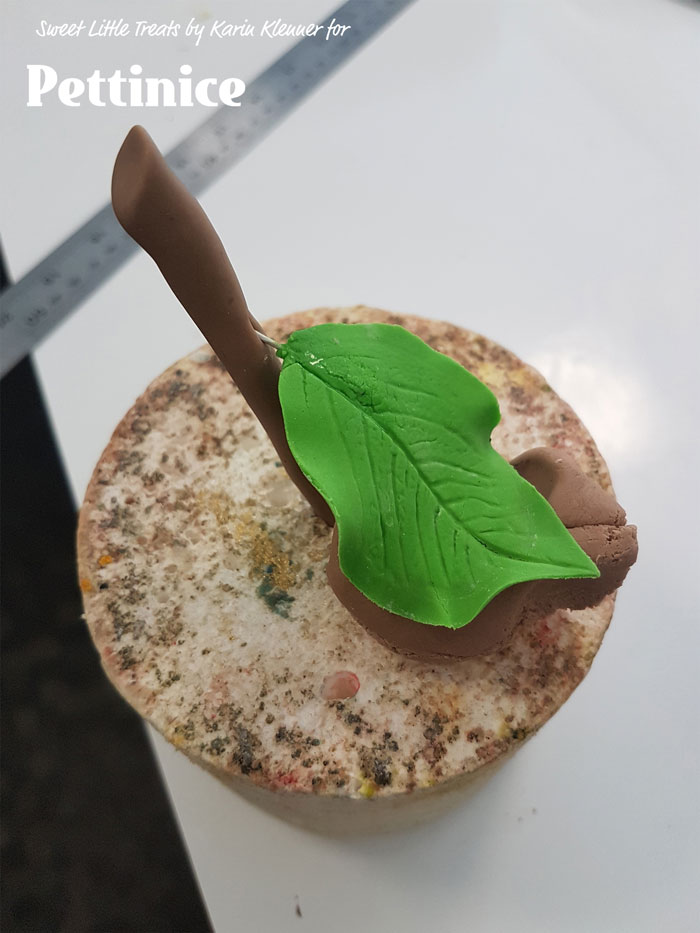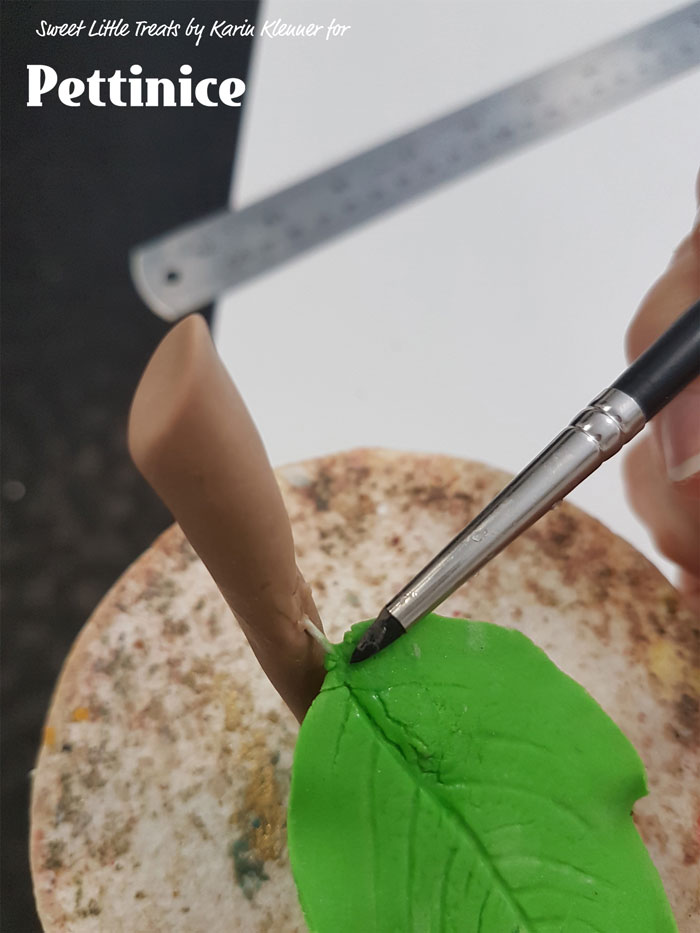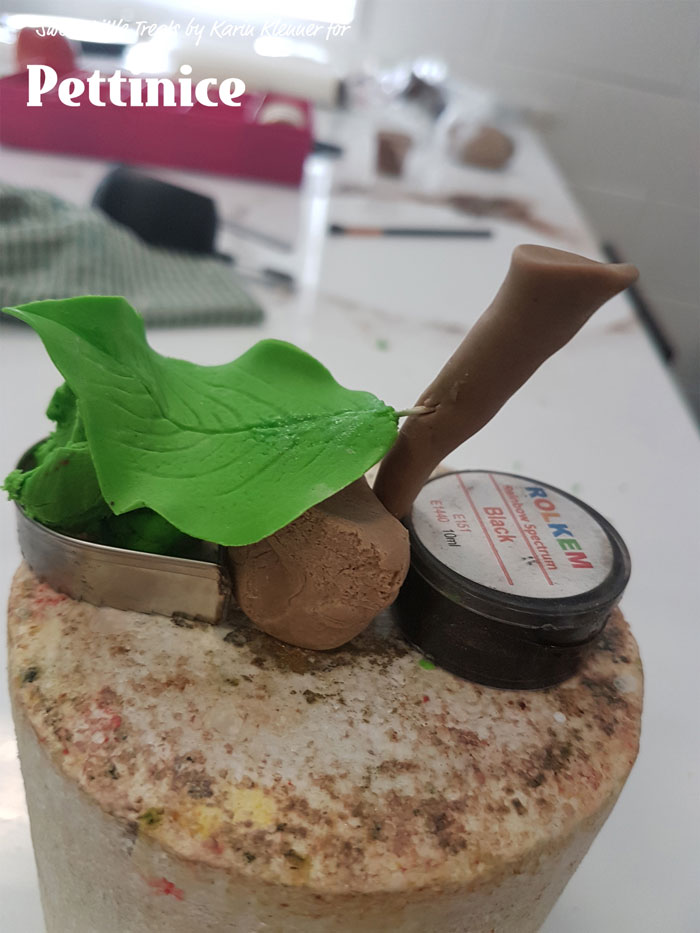 Airbrushing/Colouring your cake
I added yellow with a touch of green to my airbrush and sprayed the top lightly. I then lightly covered the rest of the apple in red, adding a touch of brown at the end to create shadow at the bottom of the apple. 
If you don't have an airbrush you could use a large makeup brush and buff dust on to fresh fondant to create this look but be very careful of any water spots as this will darken spots.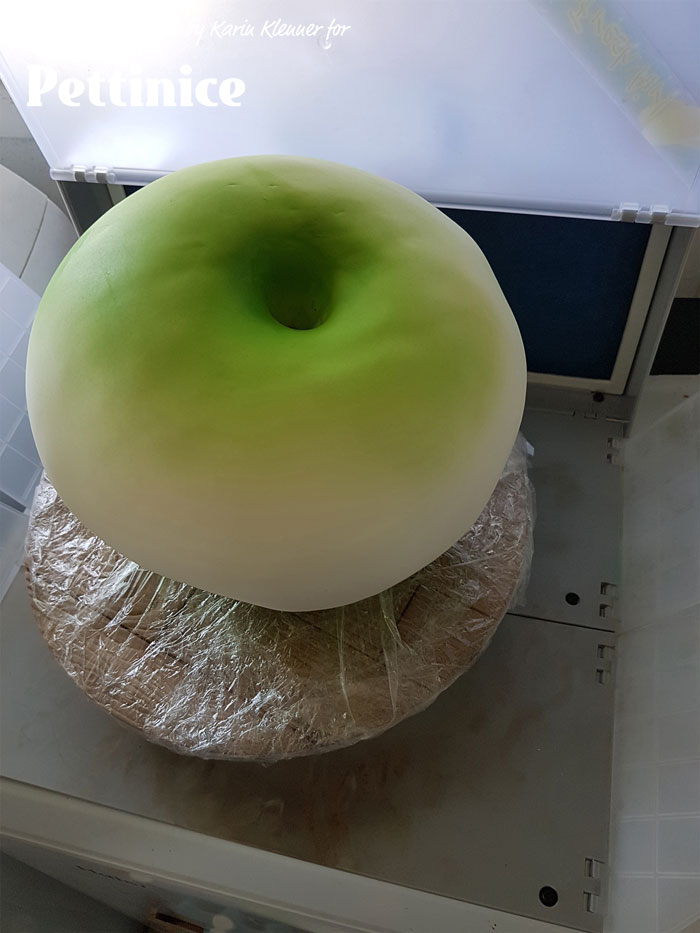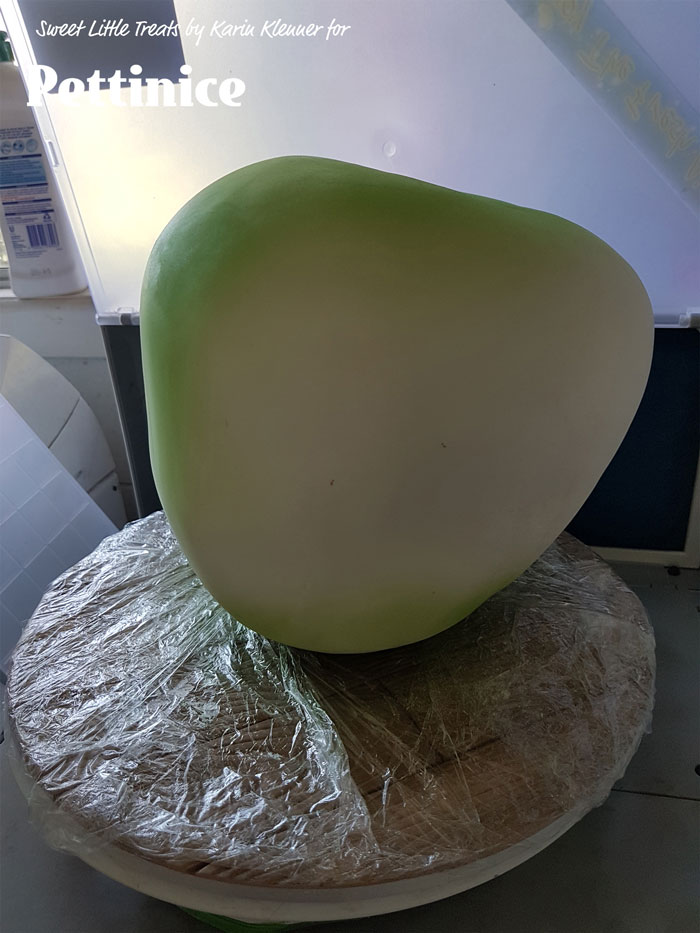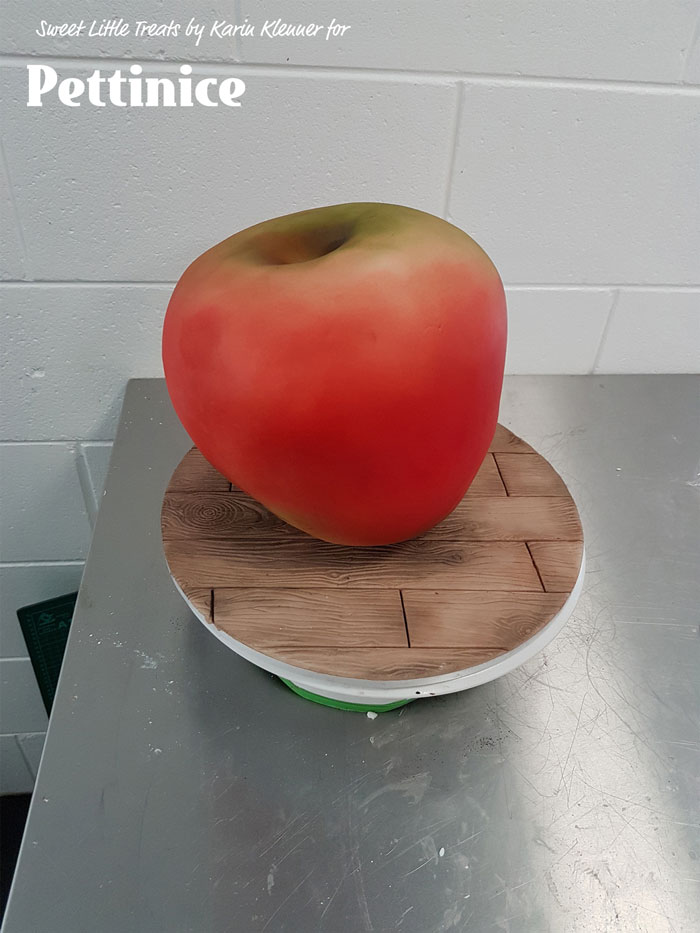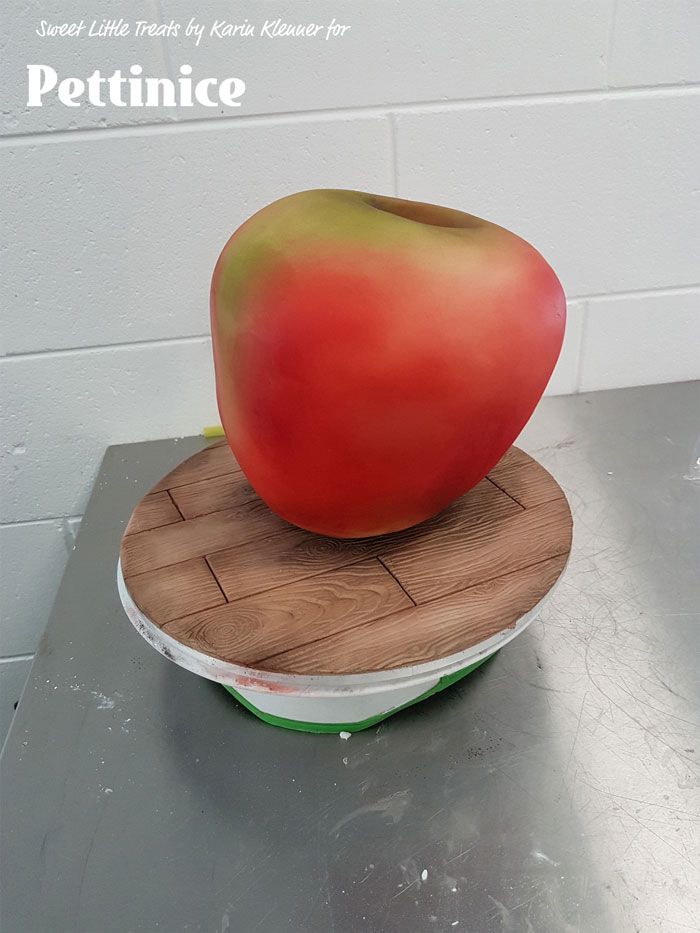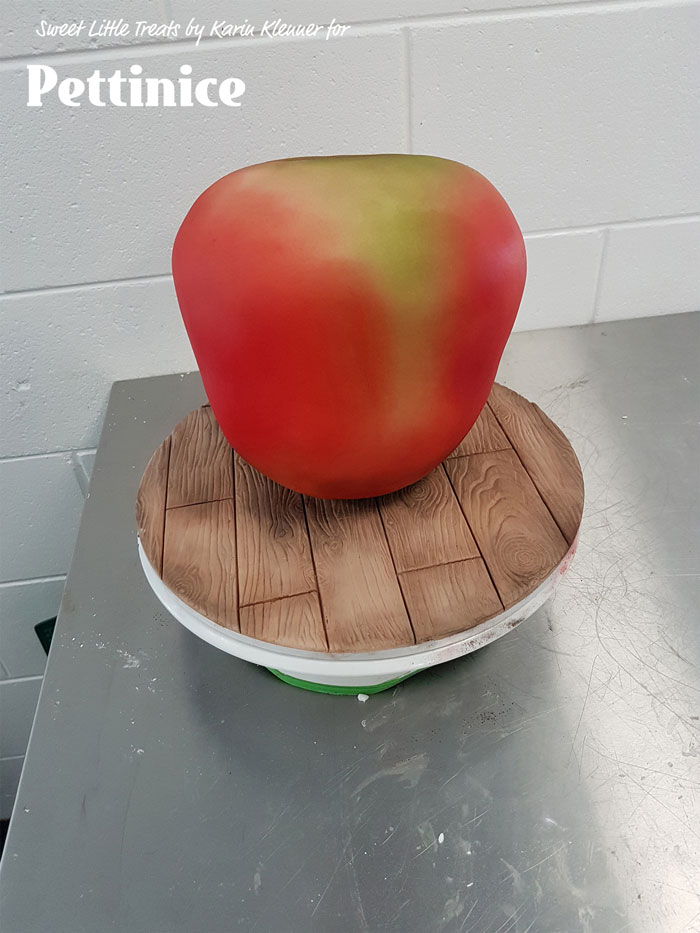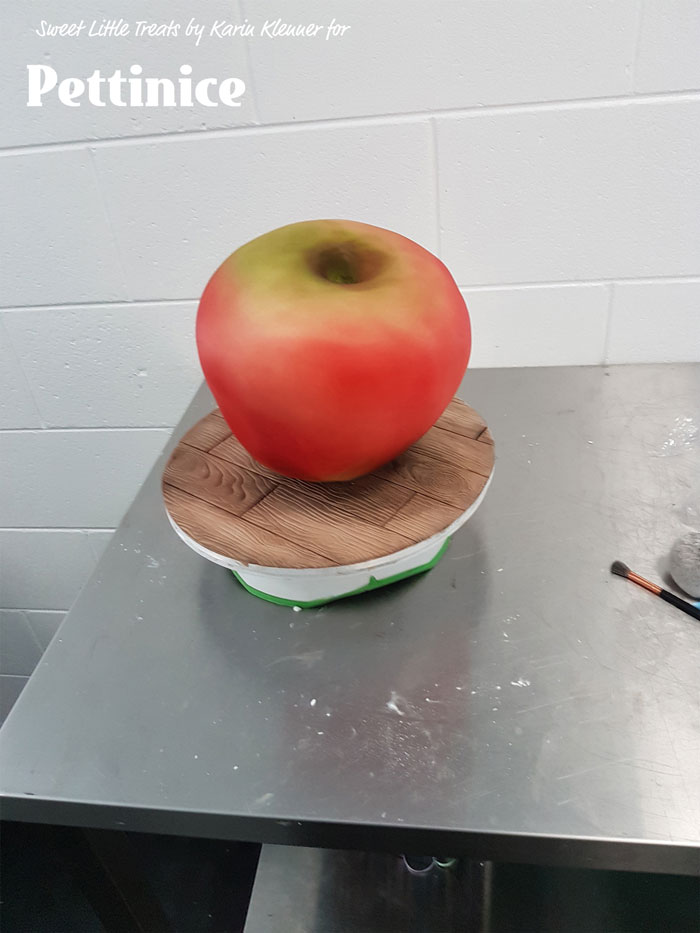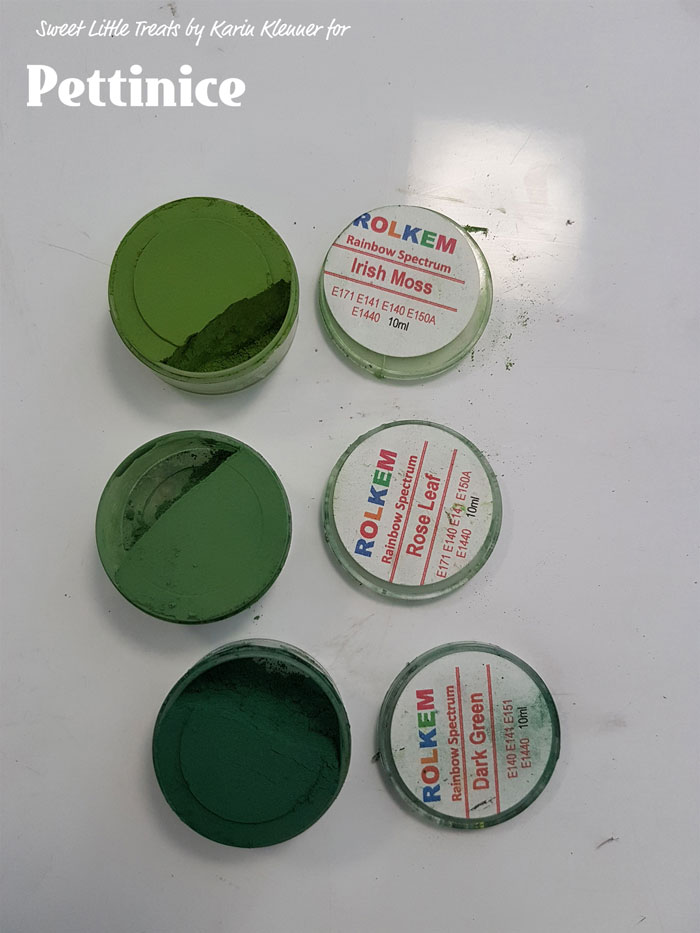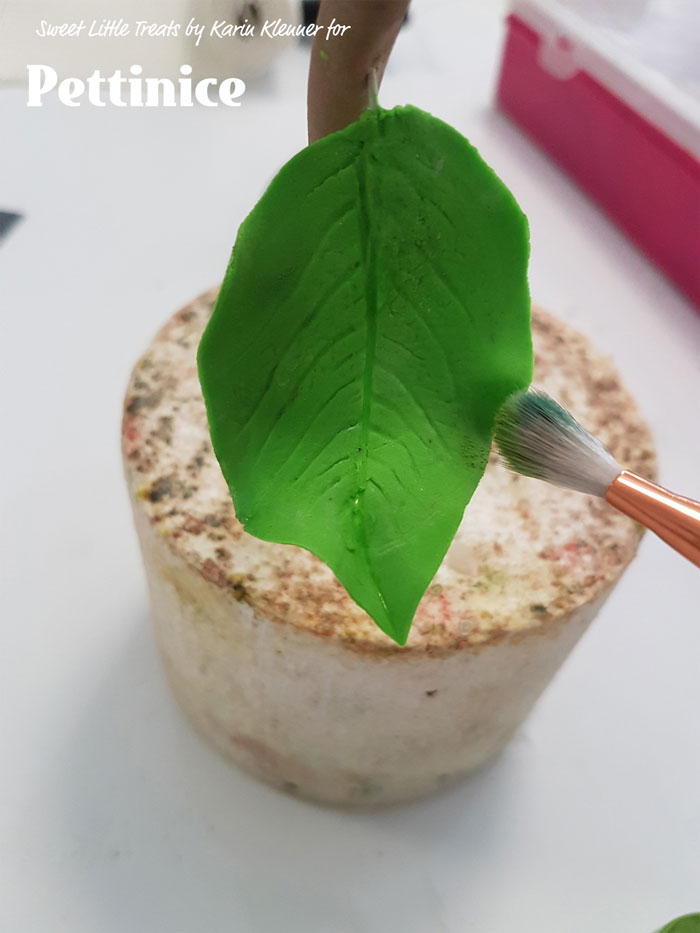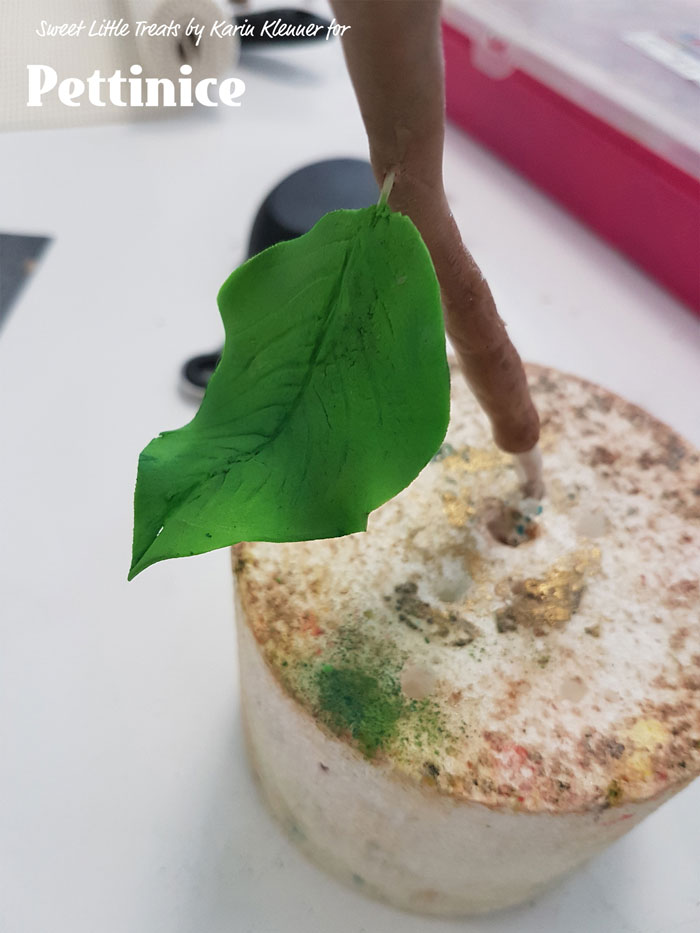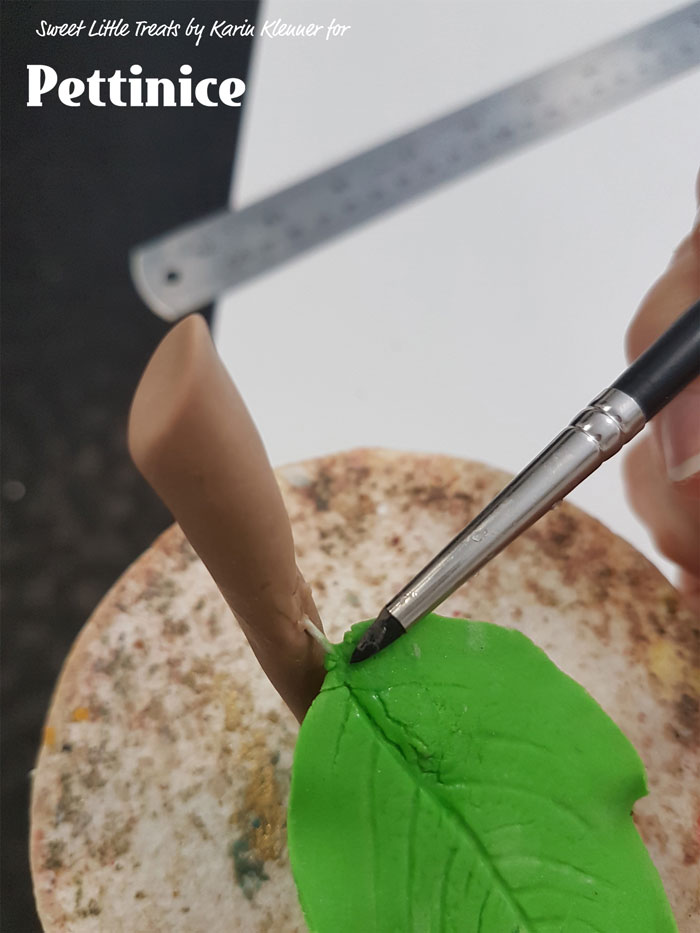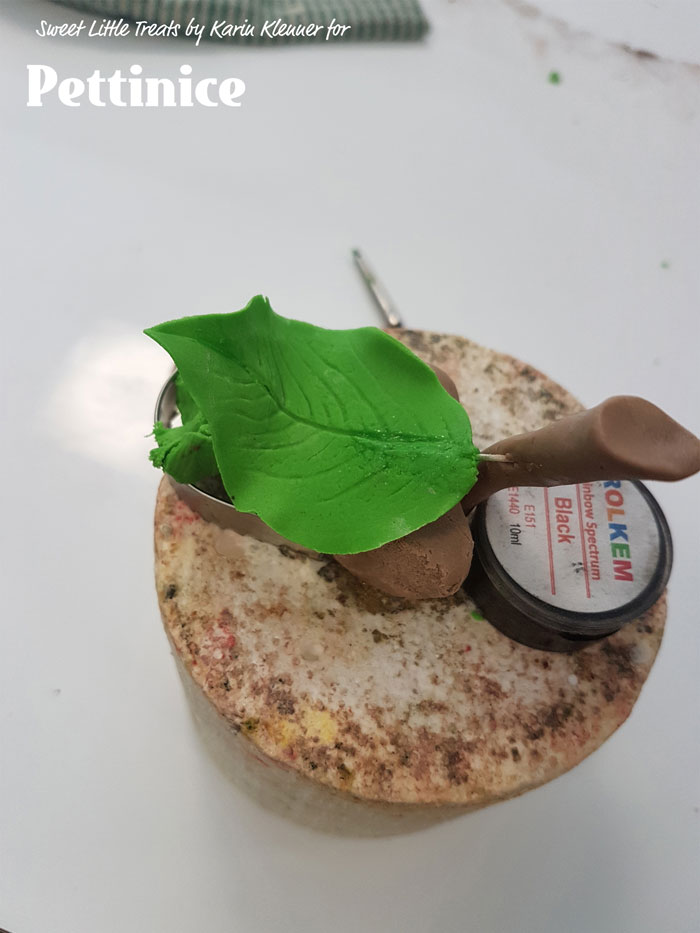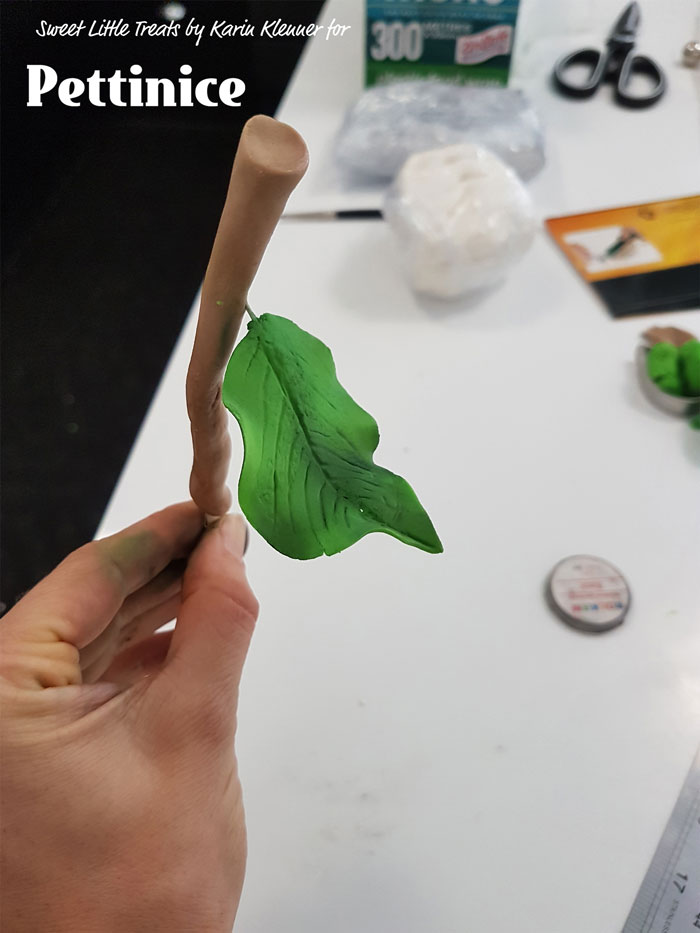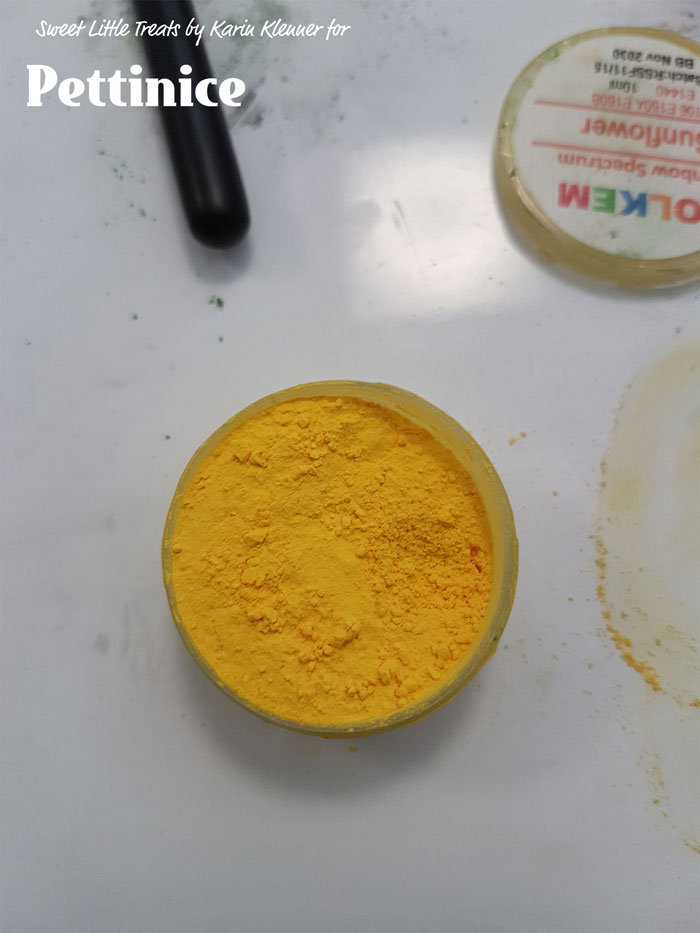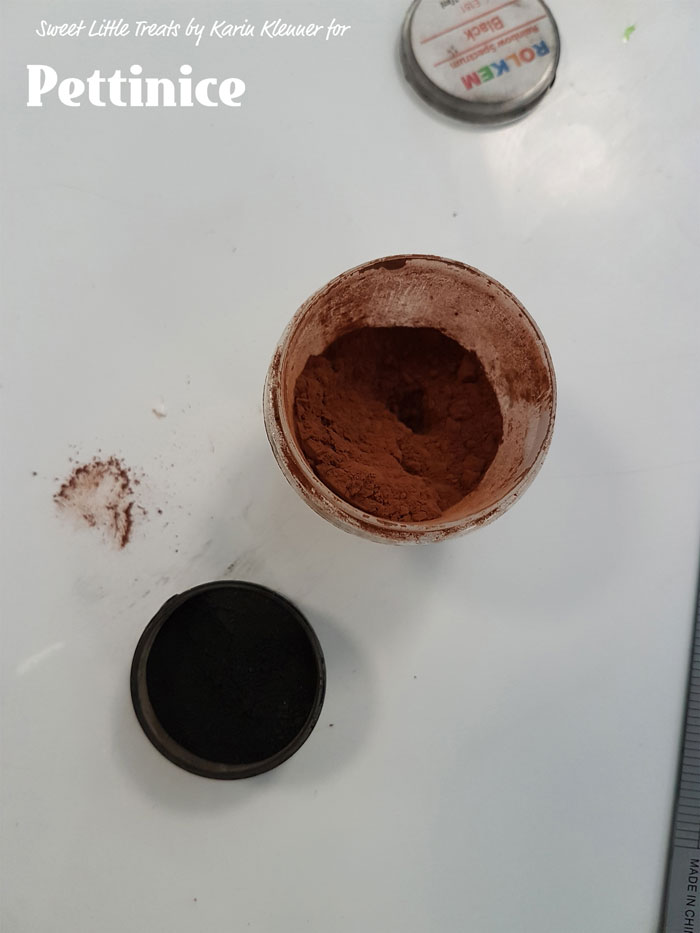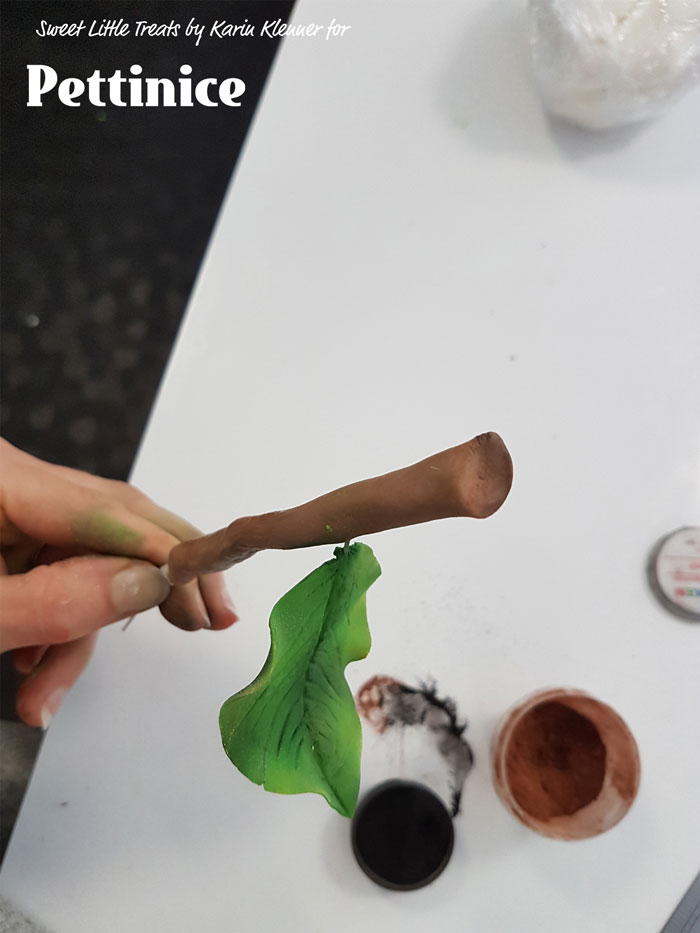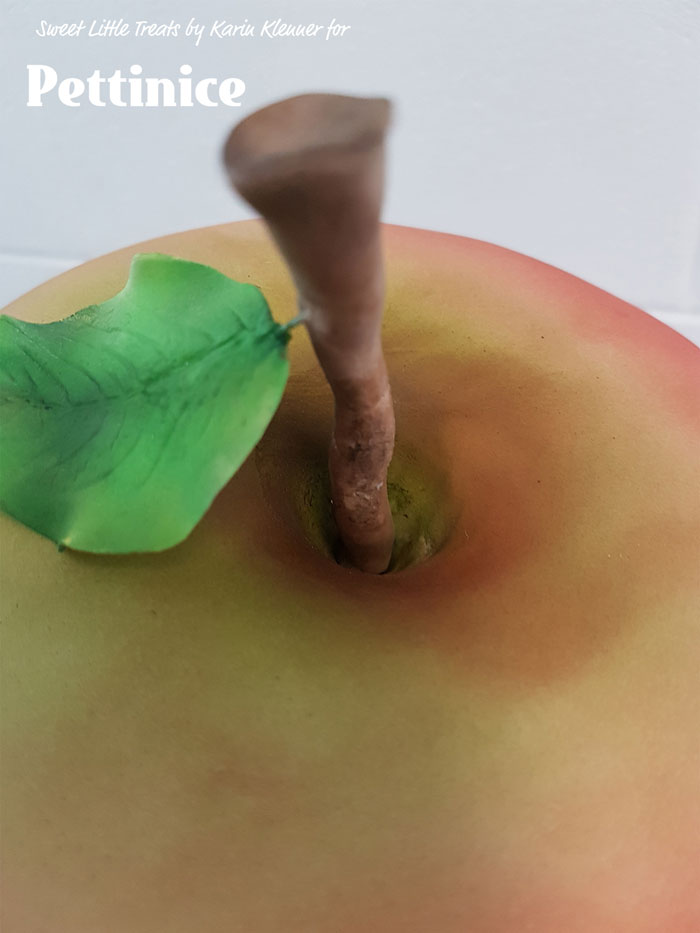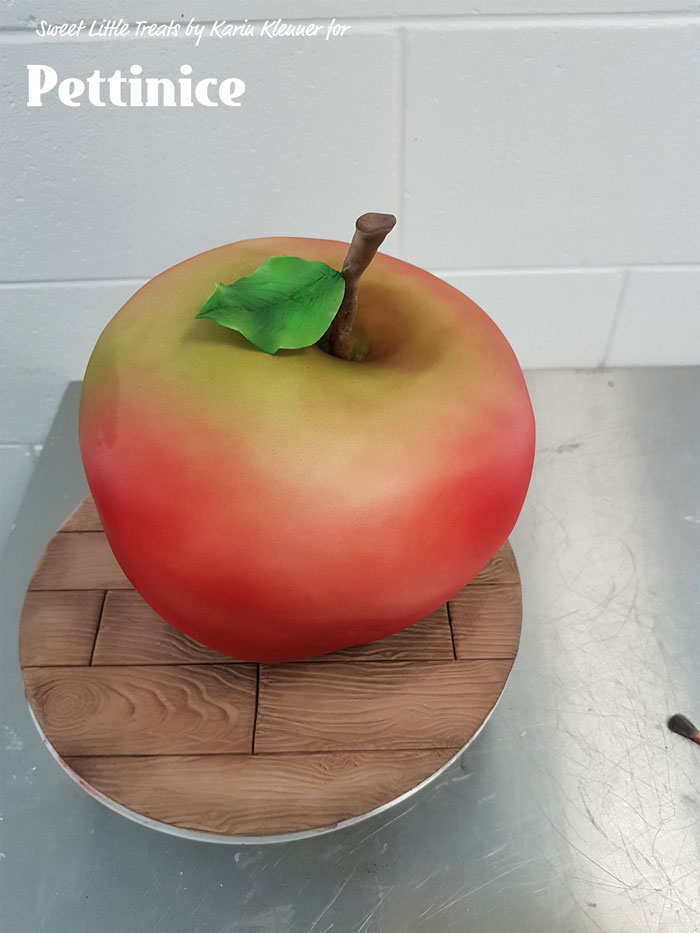 Well done you have created an apple that will blow your friends minds! I hope you enjoyed my tutorial, Karin

Karin Klenner owns Sweet Little Treat located in Hamilton, New Zealand.  She says "I'm a mum to two little boys which are my world (and have been known to destroy my world by attacking the odd cake) and married to an amazing guy who, thank goodness, is very good with a drill because my favourite cakes to do are 3D sculpted cakes. I love doing animals especially."
You can find Karin on Facebook and Instagram. 




Want to see more cake tutorials?