Kawaii Giant Cupcake and Panda cake tutorial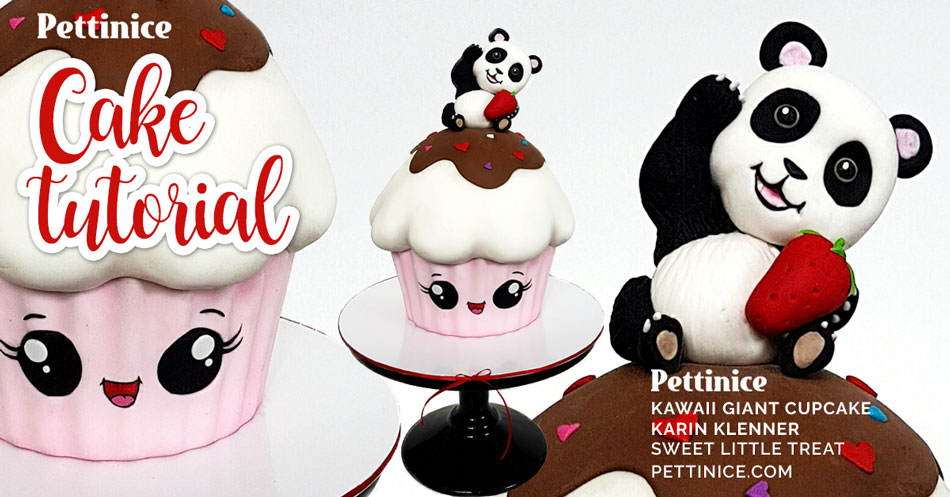 What you need:
Option 1: Chocolate shell bottom
1 x packet Nestles white chocolate melts
1 x silicone giant cupcake mould.   
Option 2: Carved cake bottom
2 inch high 5 inch cake
2 inch high 6 inch cake
6 inch 1/2 ball tin (or carve a 6 inch into half a round)
You definitely need:
430grms pettinice pink fondant (I made a pale pink first by mixing with white)
500 grms pettinice white fondant
1/4 pack brown fondant
golf ball size of black fondant
Ganache or buttercream
Circle cutters
paint brush
Silicone pointy tool
Razor blade
Edible glue
Powder colours
Vodka or decorators spirit for painting
black gel or Sweetsticks edible paint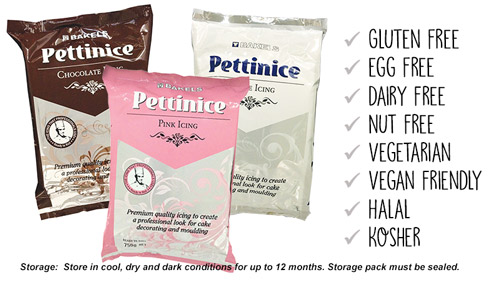 A special cake for a sweet girl
Kawaii (かわいい, [kaɰaiꜜi], "lovable", "cute", or "adorable") is the culture of cuteness in Japan. The cuteness culture, or kawaii aesthetic, has become a prominent aspect of Japanese popular culture, entertainment, clothing, food, toys, personal appearance and mannerisms.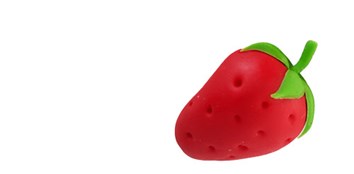 Making the cupcake base with a chocolate shell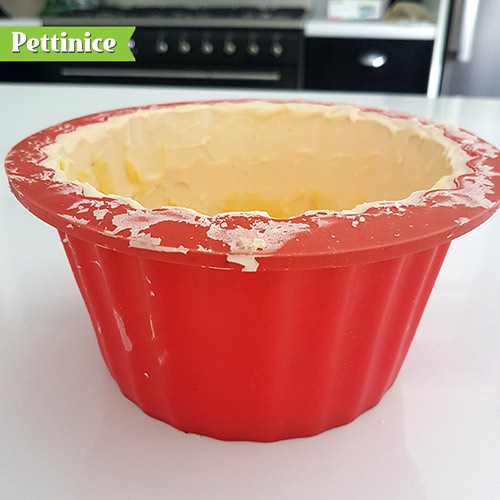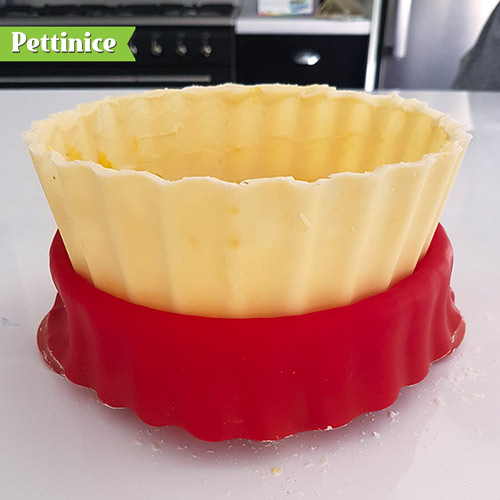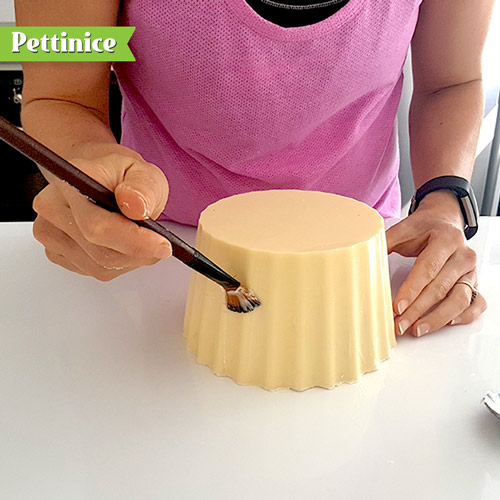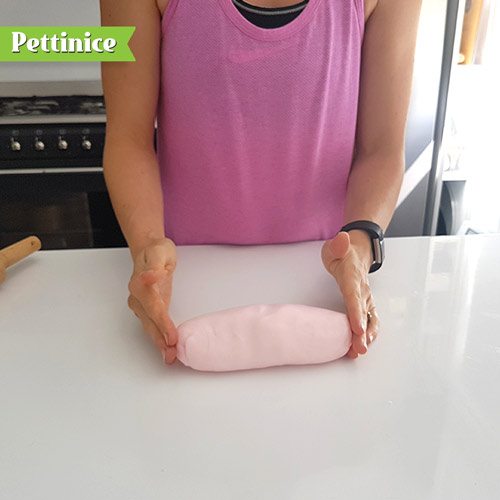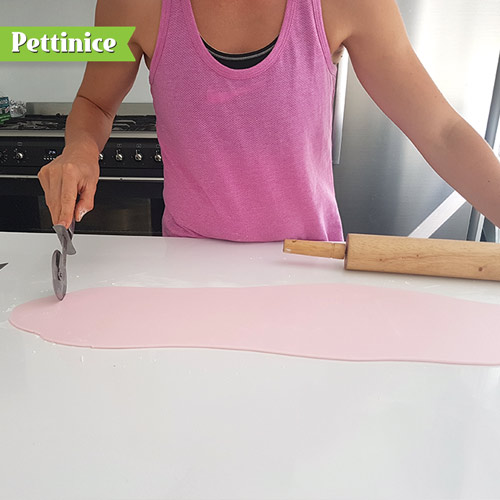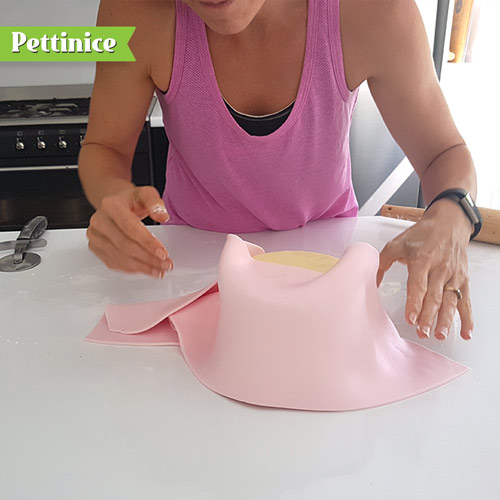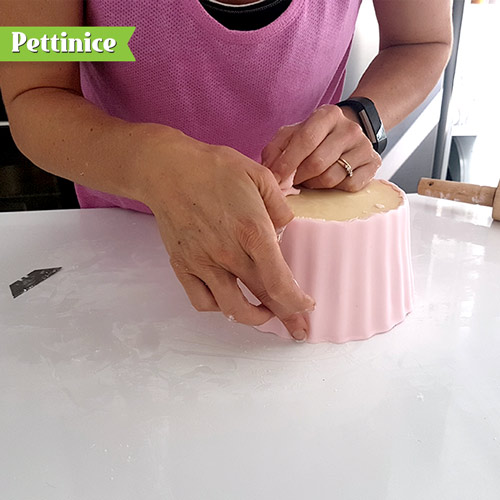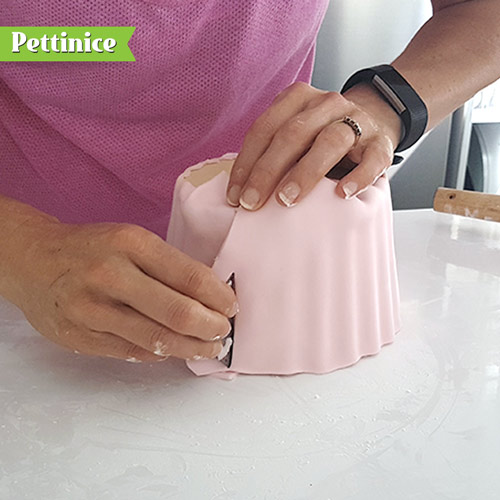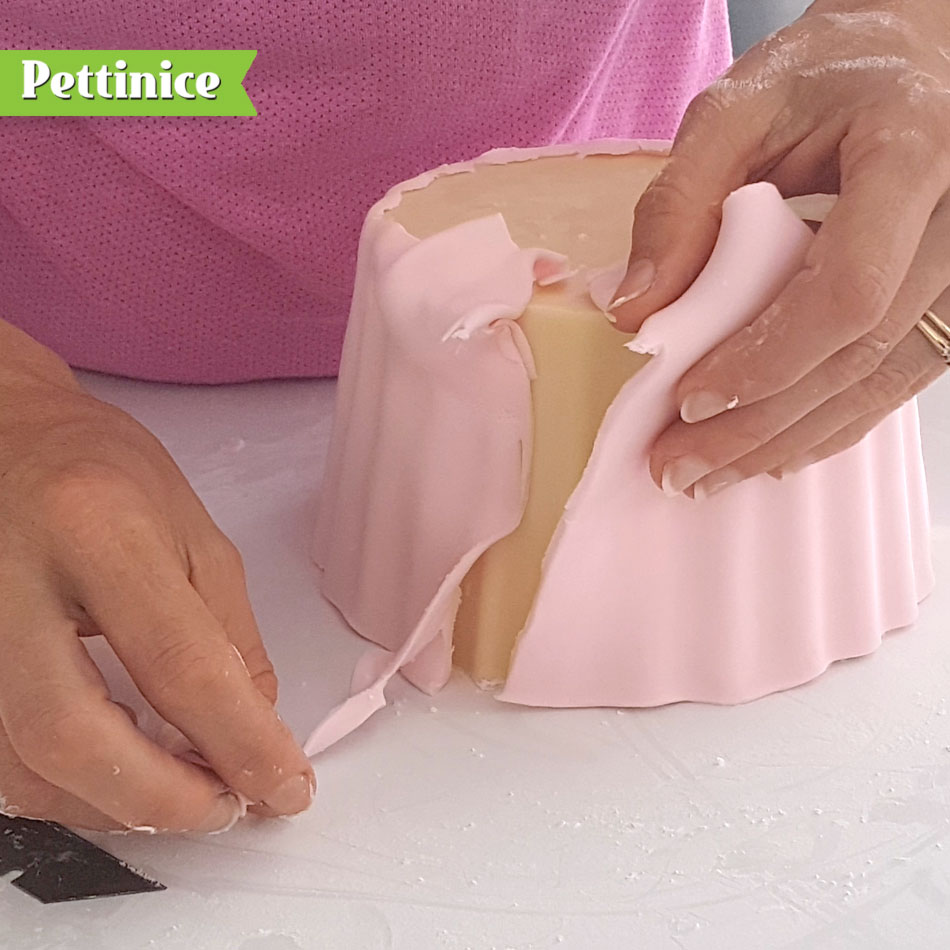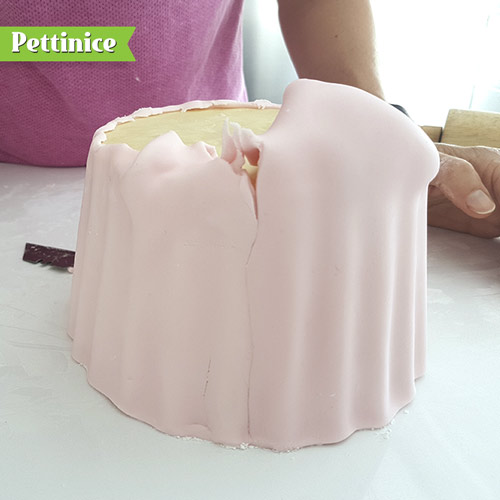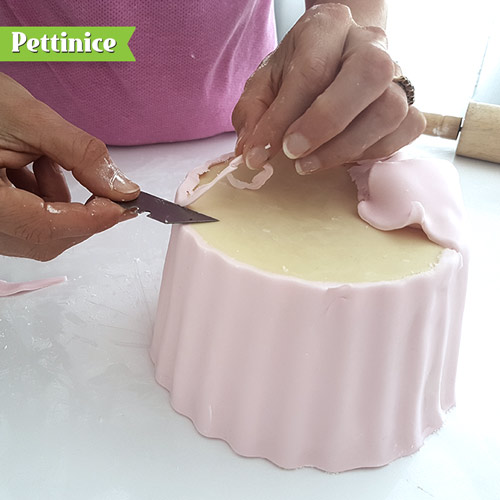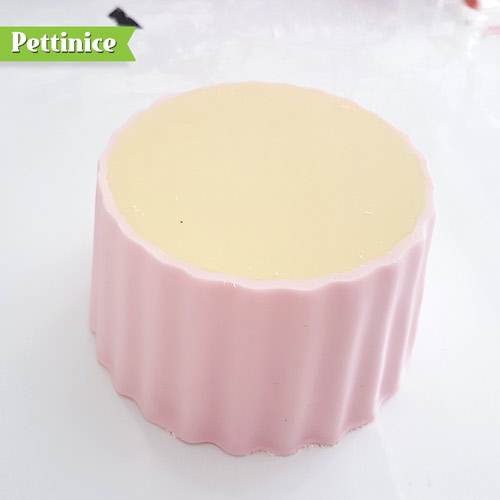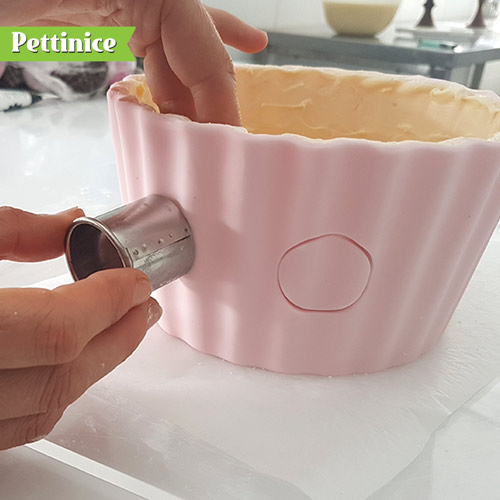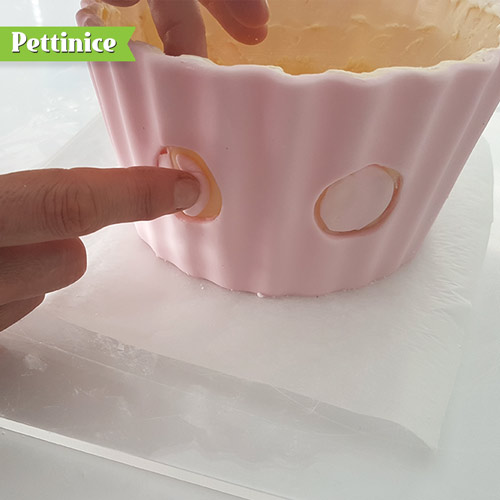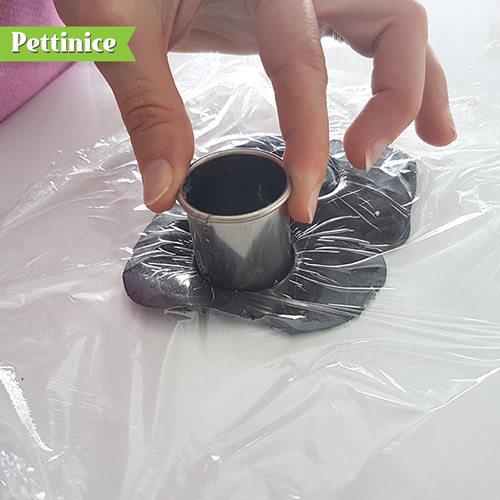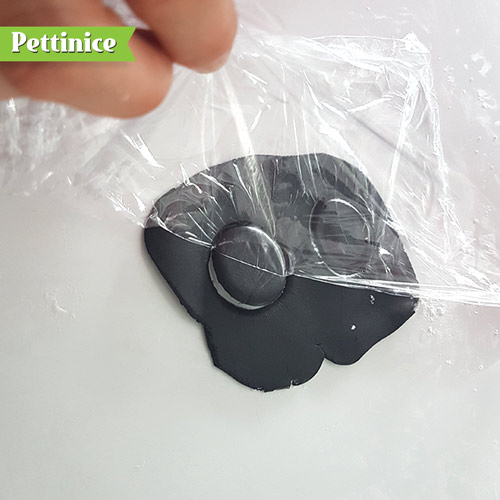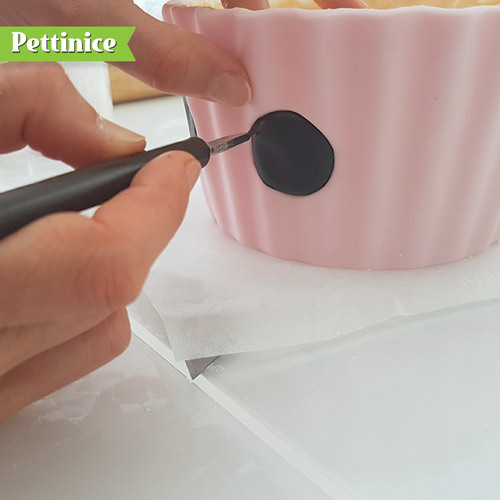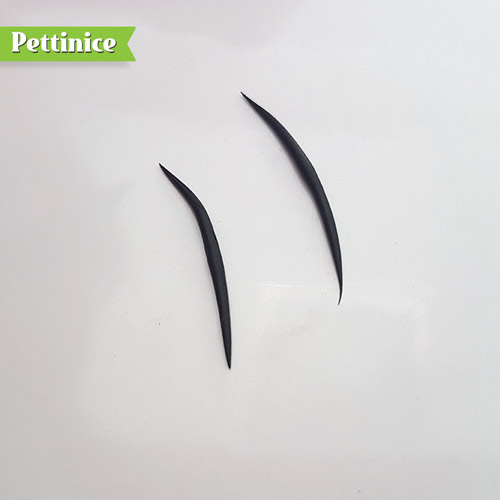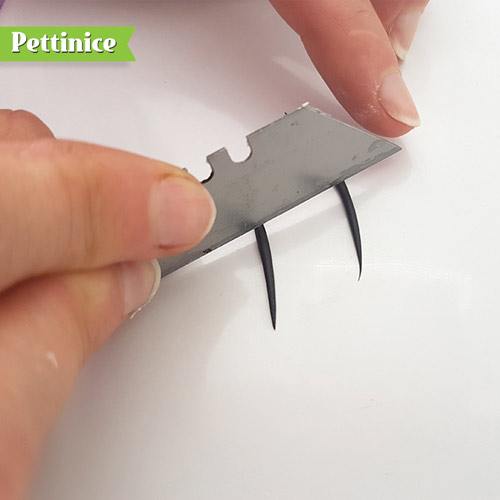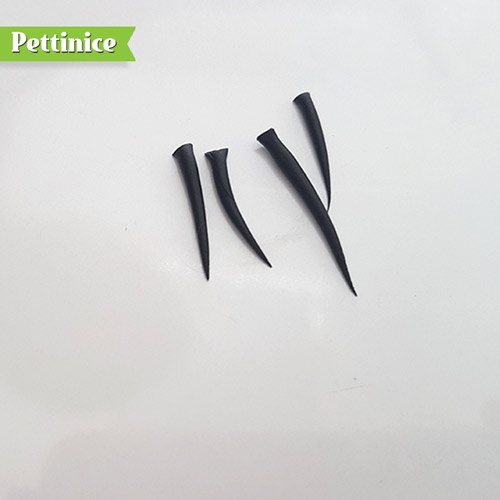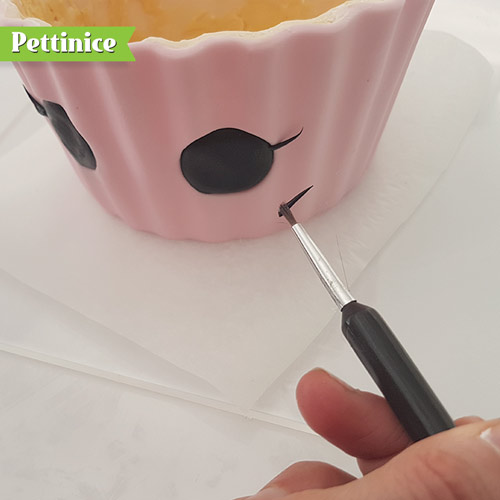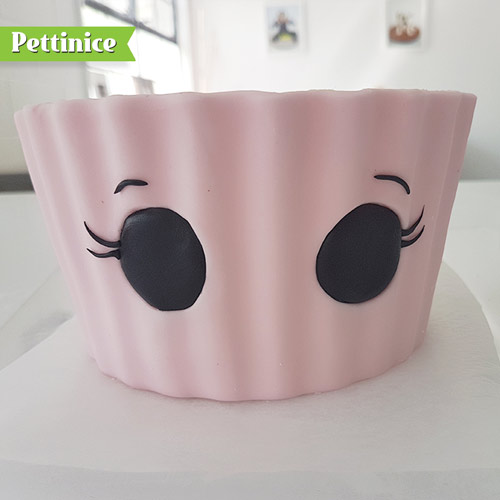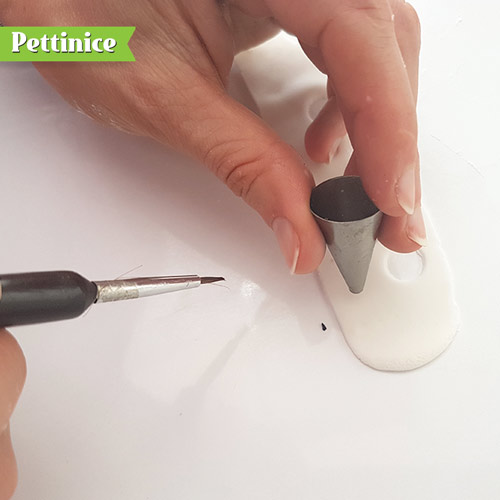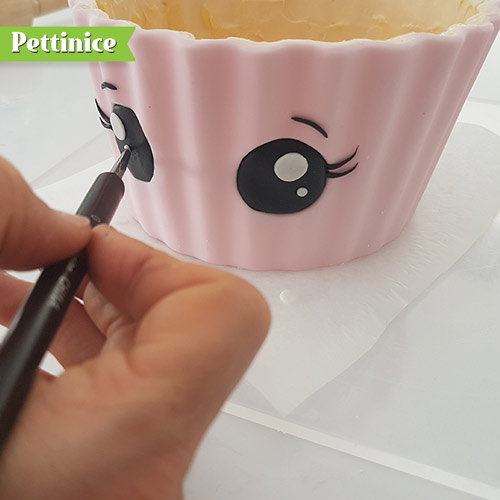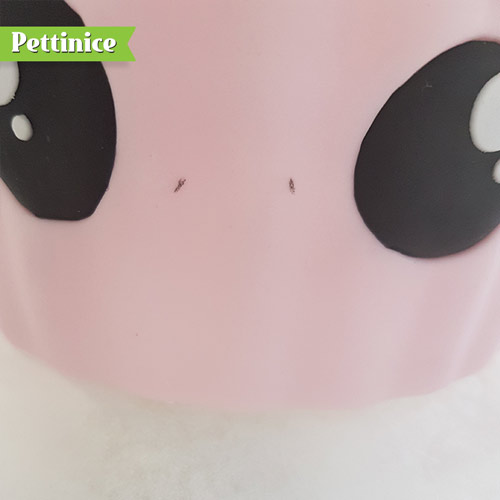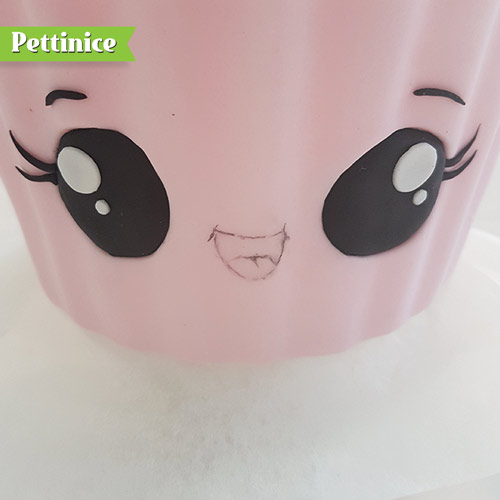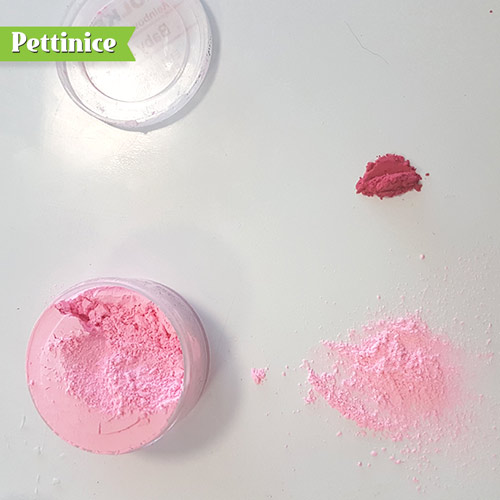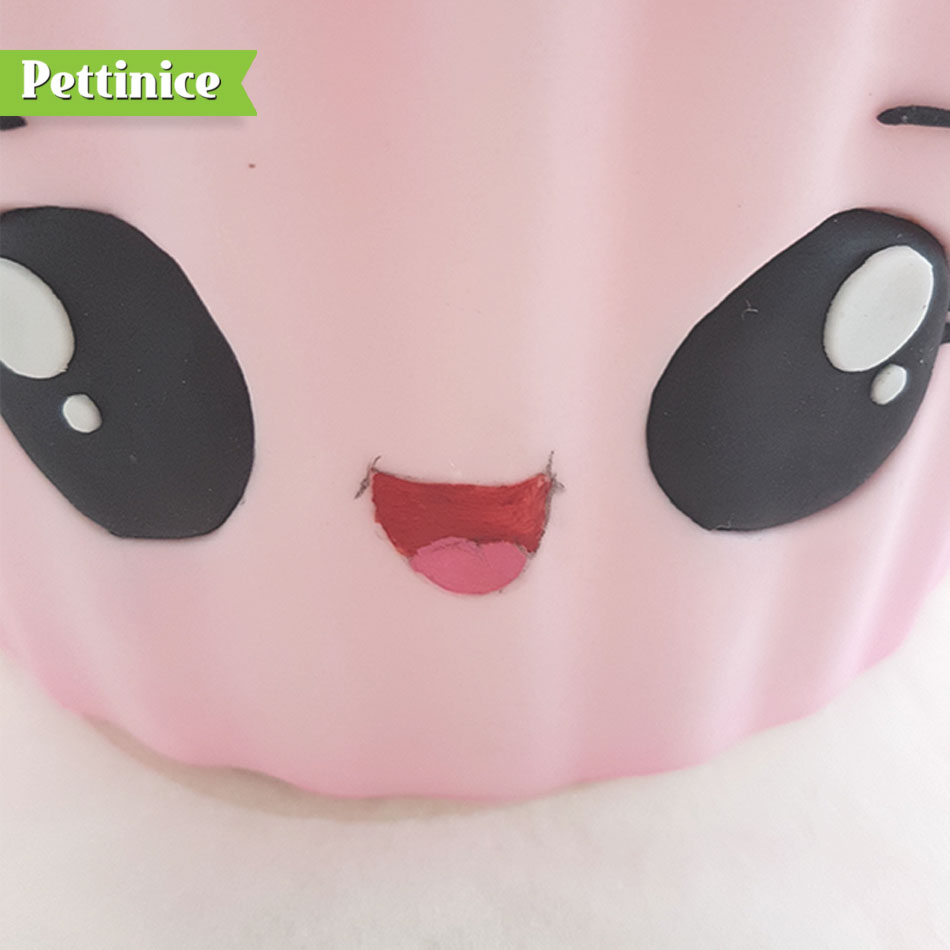 At this point, it is important to let the paint dry, ideally overnight or at least a few hours so your fondant can firm up as well.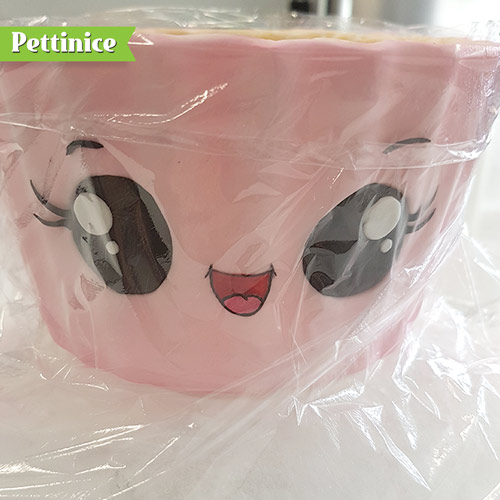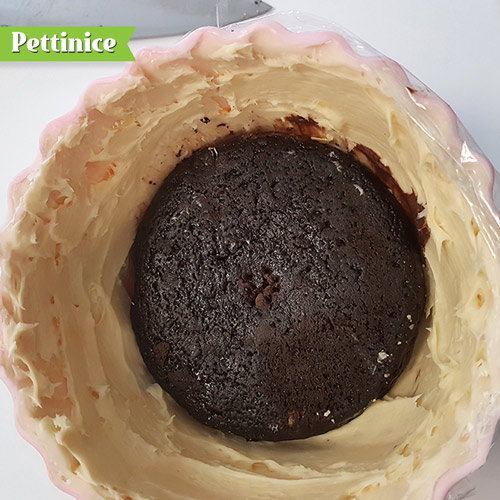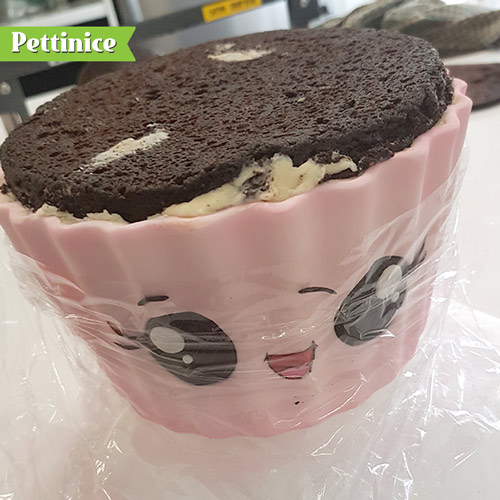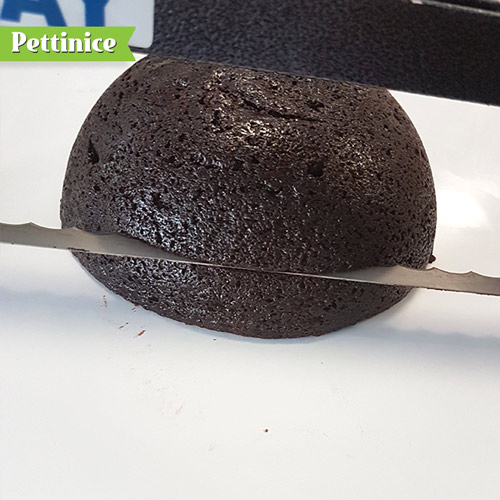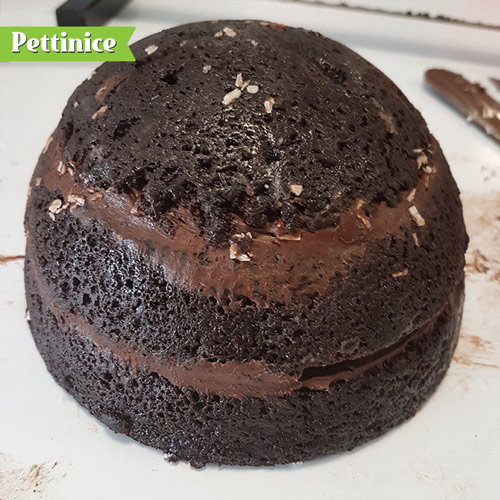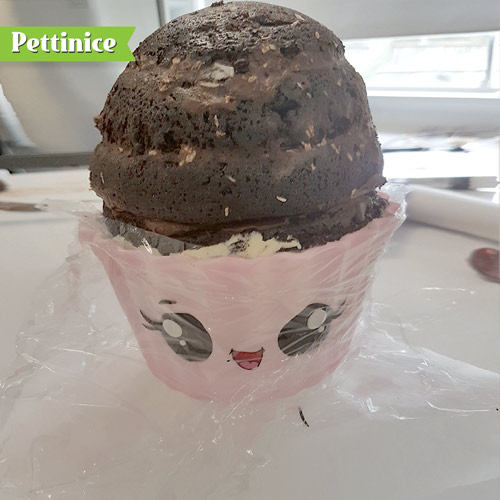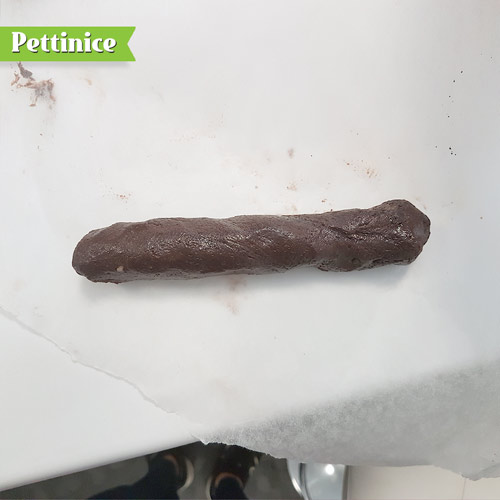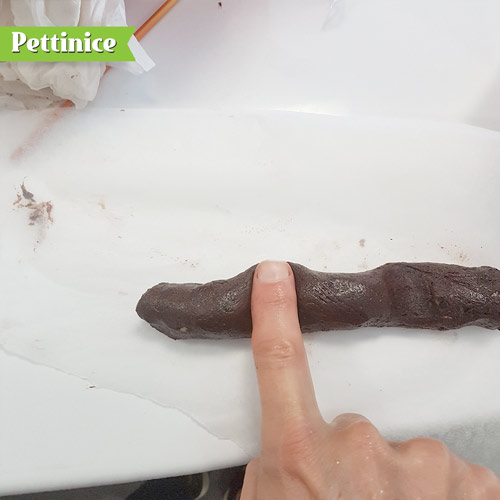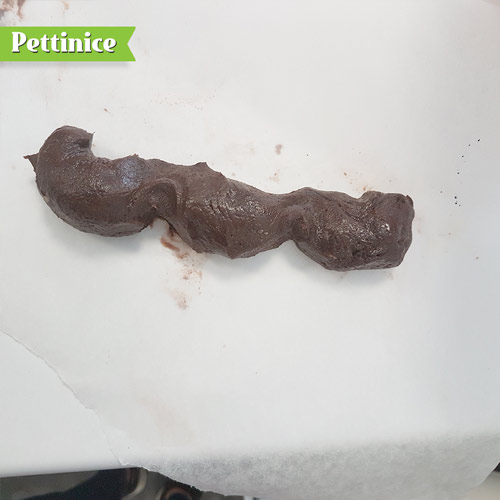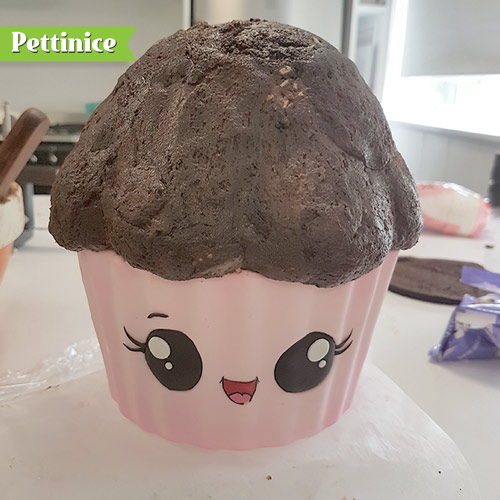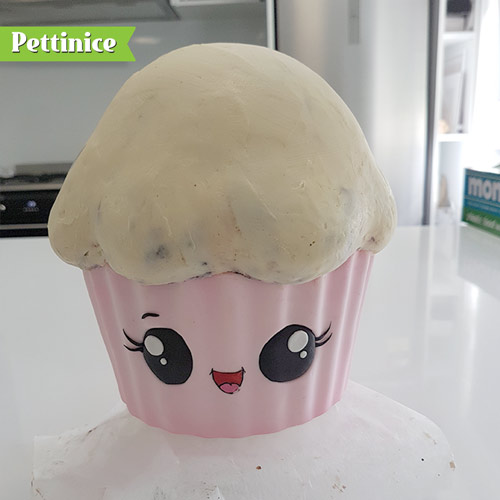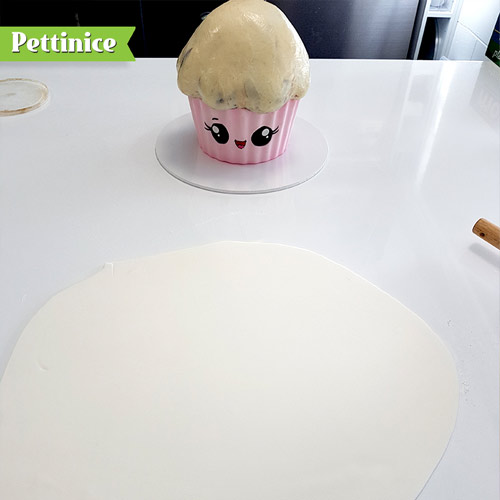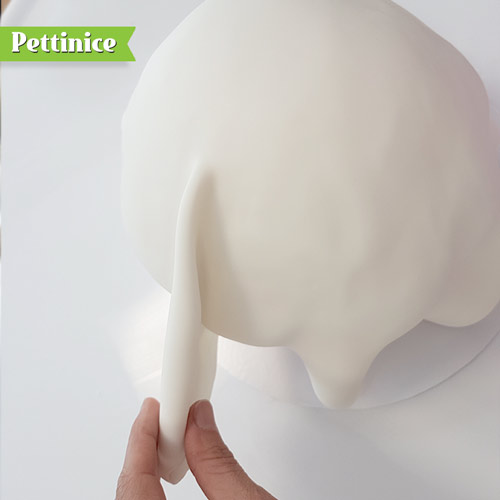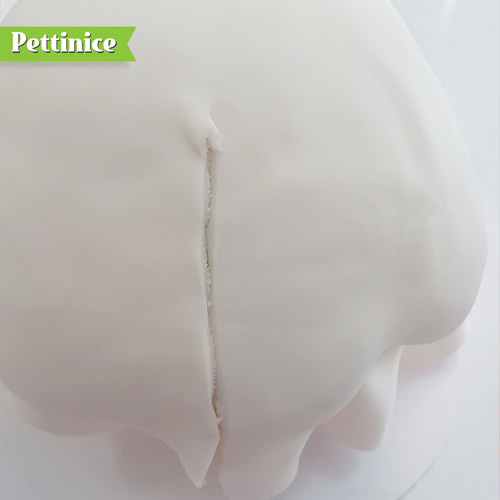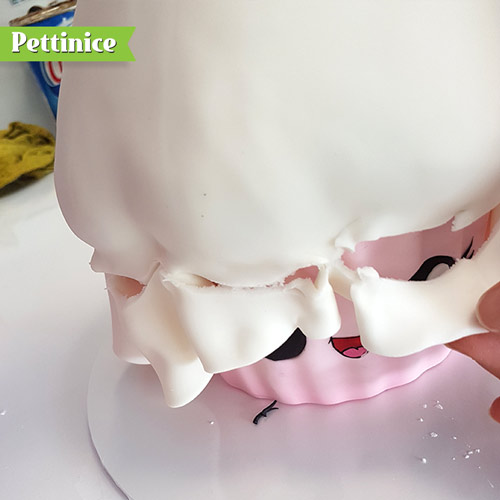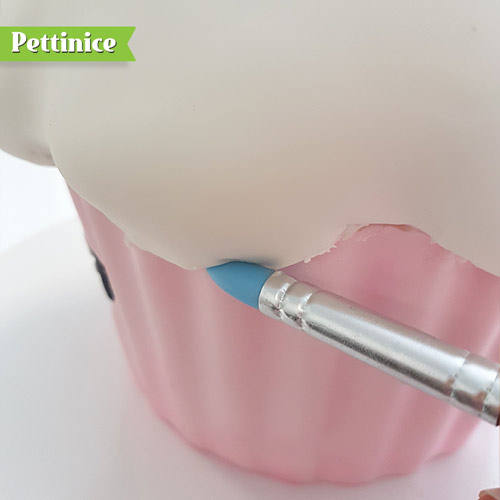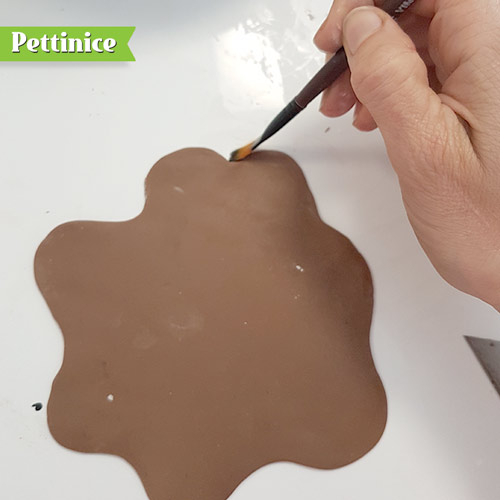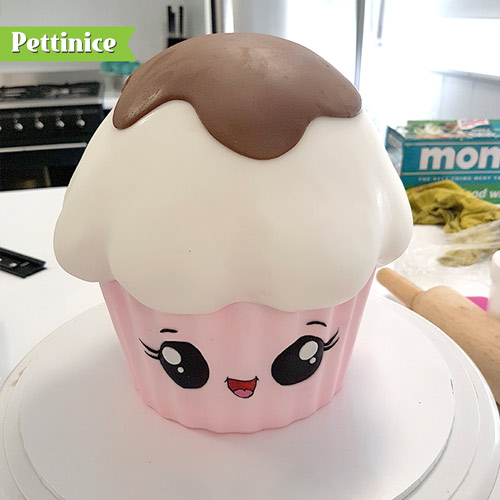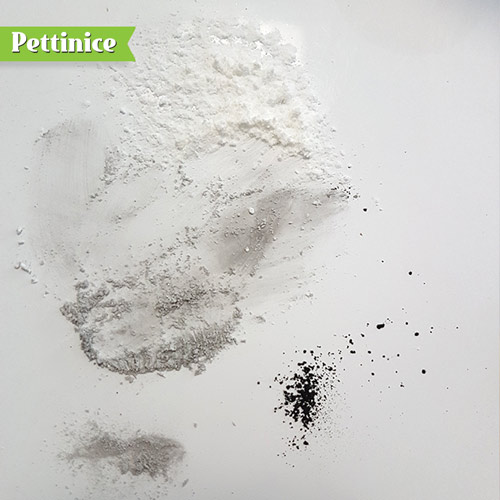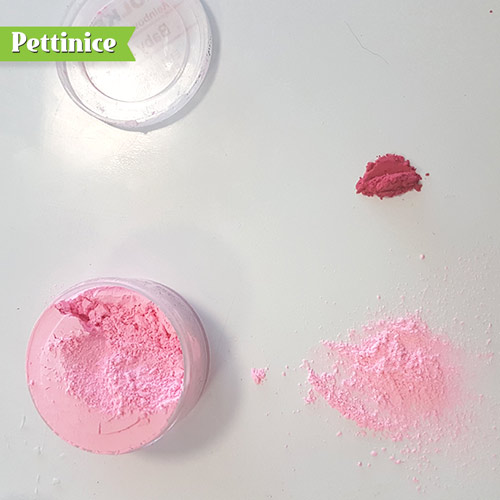 Final touches
Mix light and dark pink together and dust in the hollows of the cupcake liner, also around the top and bottom.
Add sprinkles to the top and if you feel up to it follow my panda and strawberry tutorial and recreate this design.
Feeling like you don't want to complicate things? Don't worry it would look super cute with just sprinkles and a strawberry!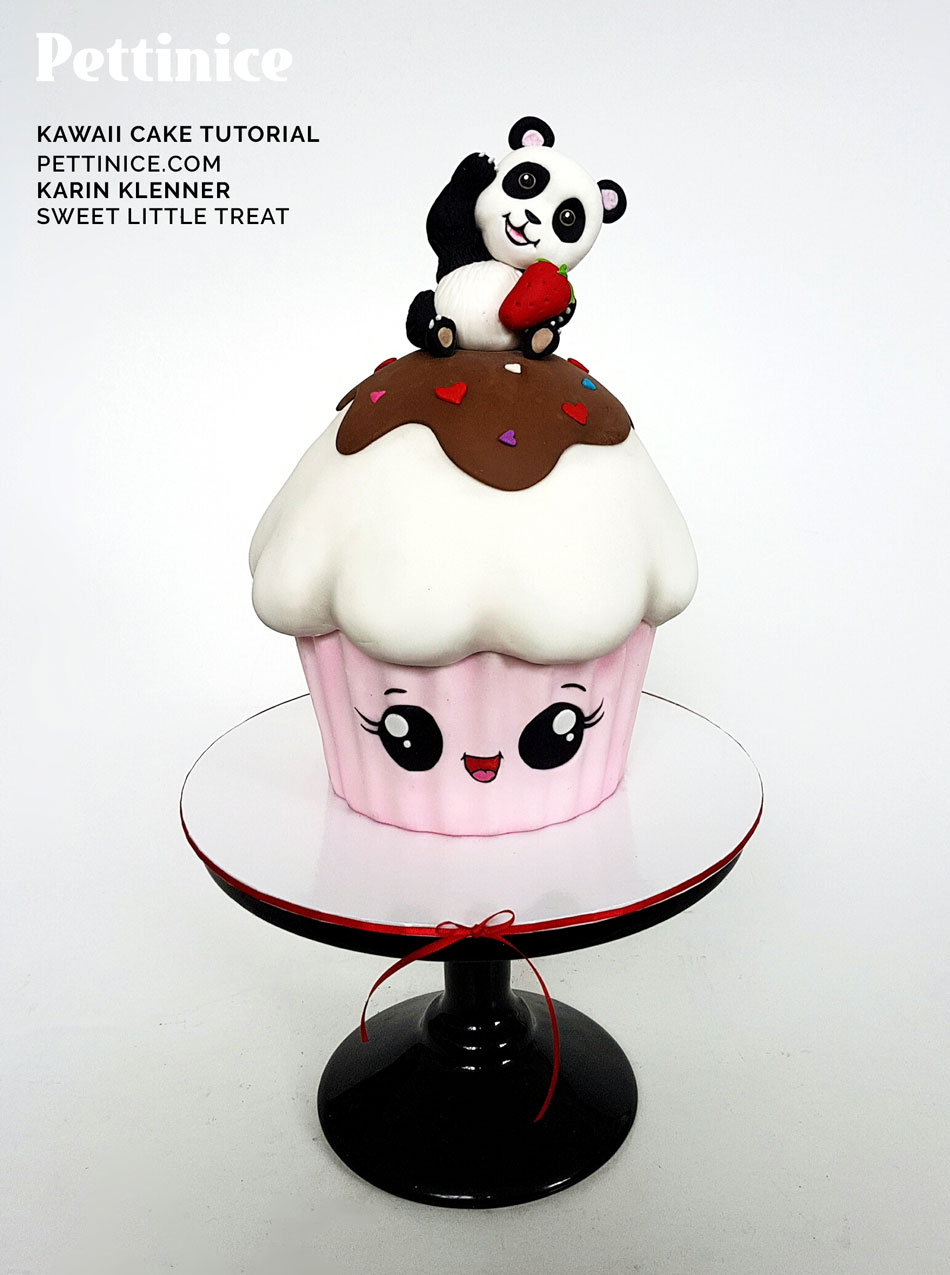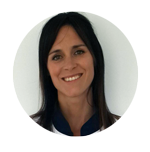 Karin Klenner owns Sweet Little Treat located in Hamilton, New Zealand.  She says "I'm a mum to two little boys which are my world (and have been known to destroy my world by attacking the odd cake) and married to an amazing guy who, thank goodness, is very good with a drill because my favourite cakes to do are 3D sculpted cakes. I love doing animals especially."
You can find Karin on Facebook and Instagram. 




Want to see more tutorials?