No cutters needed! Free form fantasy flower tutorial by Priya Maclure
Priya Maclure runs her beautiful cake business Sugarpot in Sydney, Australia.  Browsing through her portfolio is a real joy - her cake designs are bold, colourful, and elegant.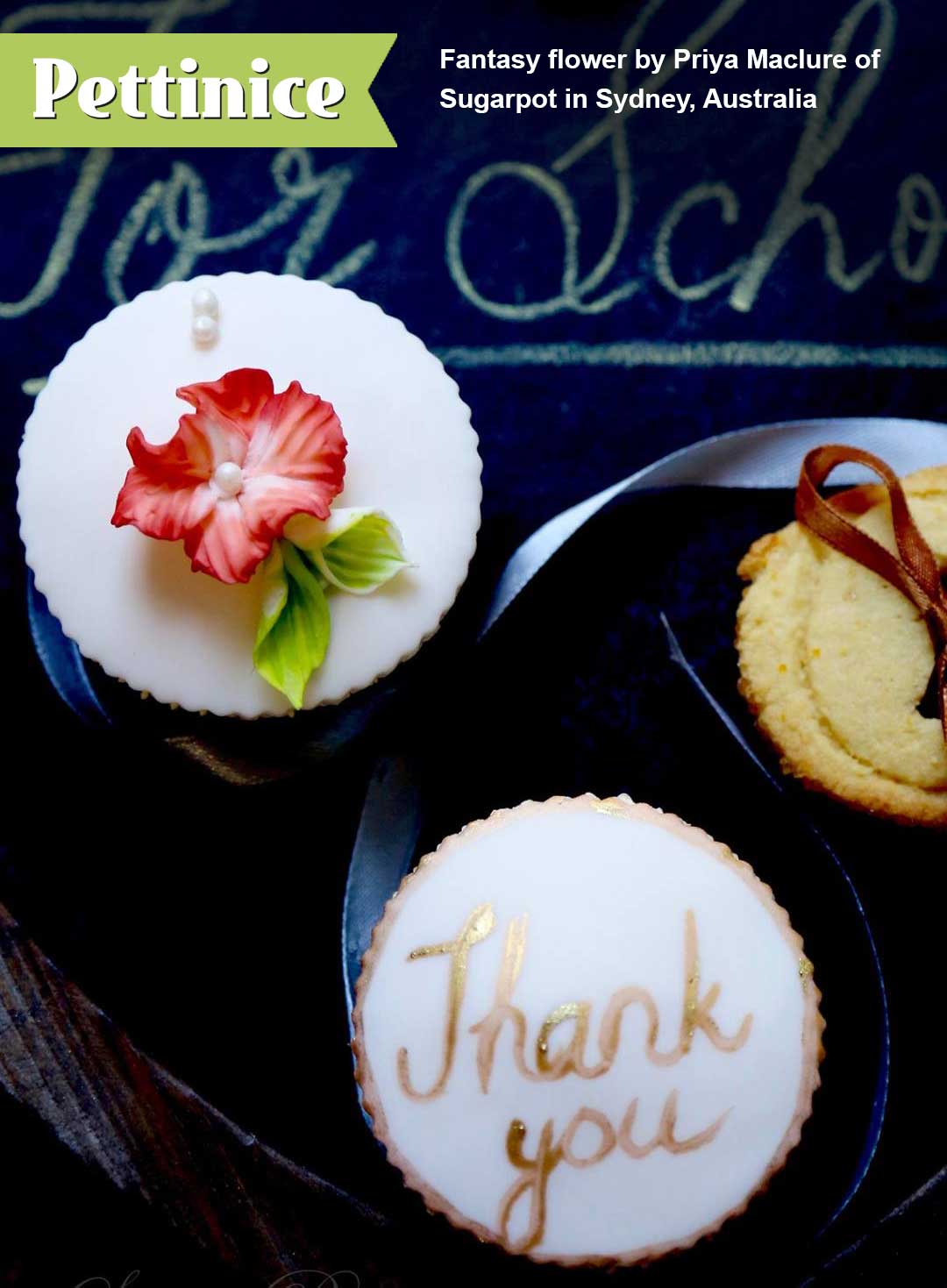 Decorating time: 5-10 minutes per flower
Decorating skill: Beginner
This cake project was created with Pettinice.
Priya has put together this exclusive tutorial showing how to make quick cupcake toppers using Pettinice, her favourite brand of fondant.
I made these little hampers for my children's school as thank you gifts, but they can be easily adapted as Easter baskets of yumminess too!
This tutorial is for a free form, cutter free two-tone marble fantasy flower with leaves which decorate cupcake toppers.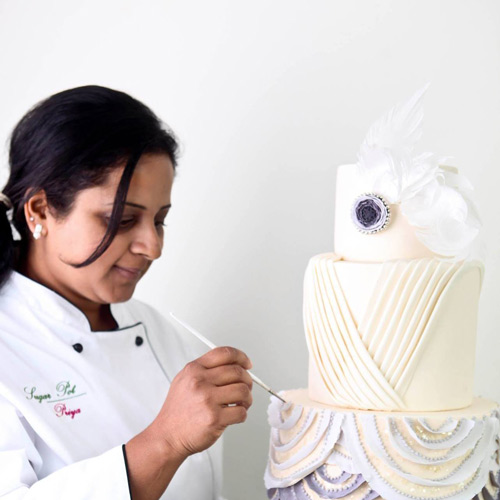 Priya Maclure owns Sugarpot in Sydney, Australia
Read more about the lady behind these beautiful cakes!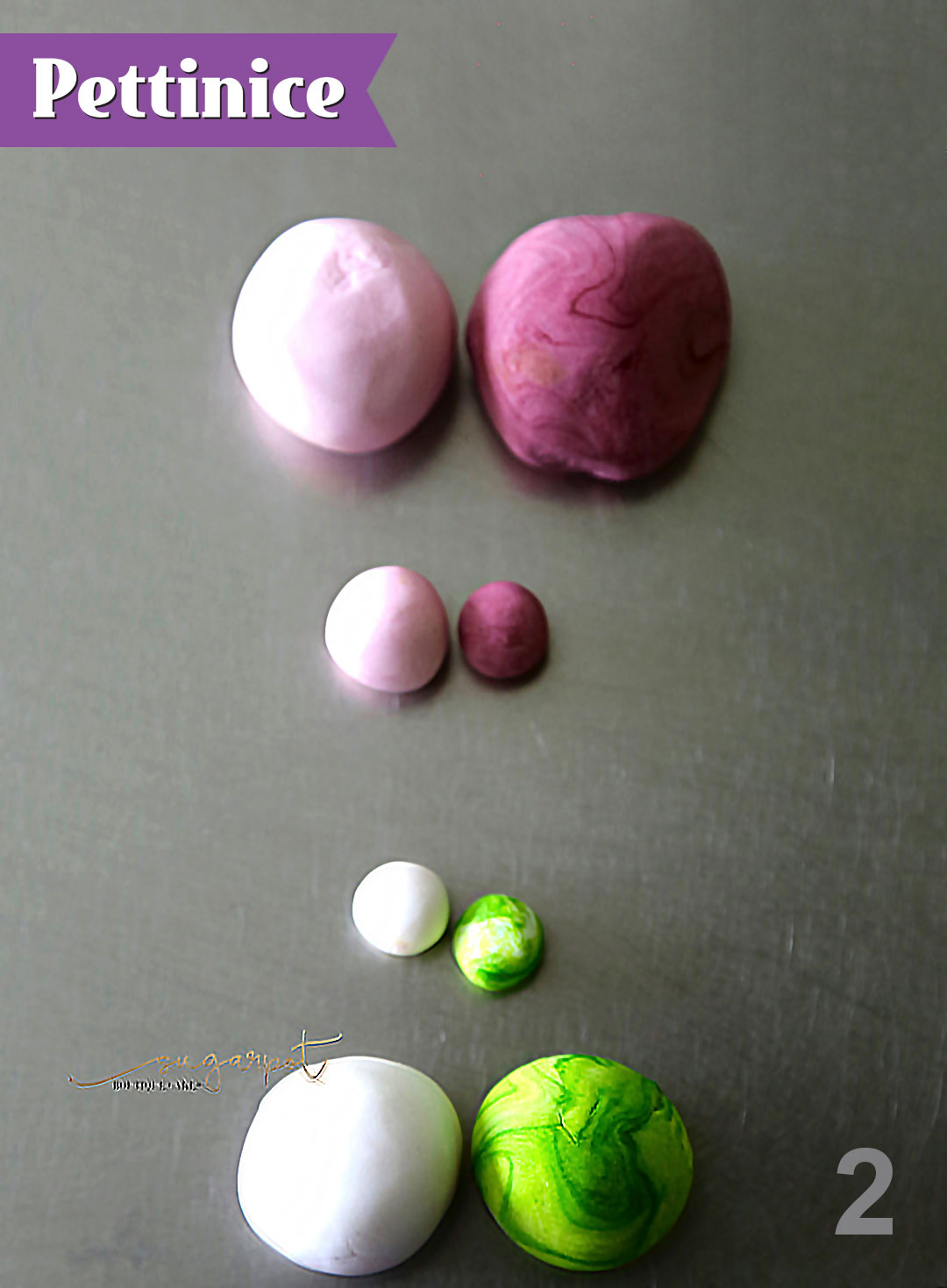 Step 2: Colour mix and group together as shown.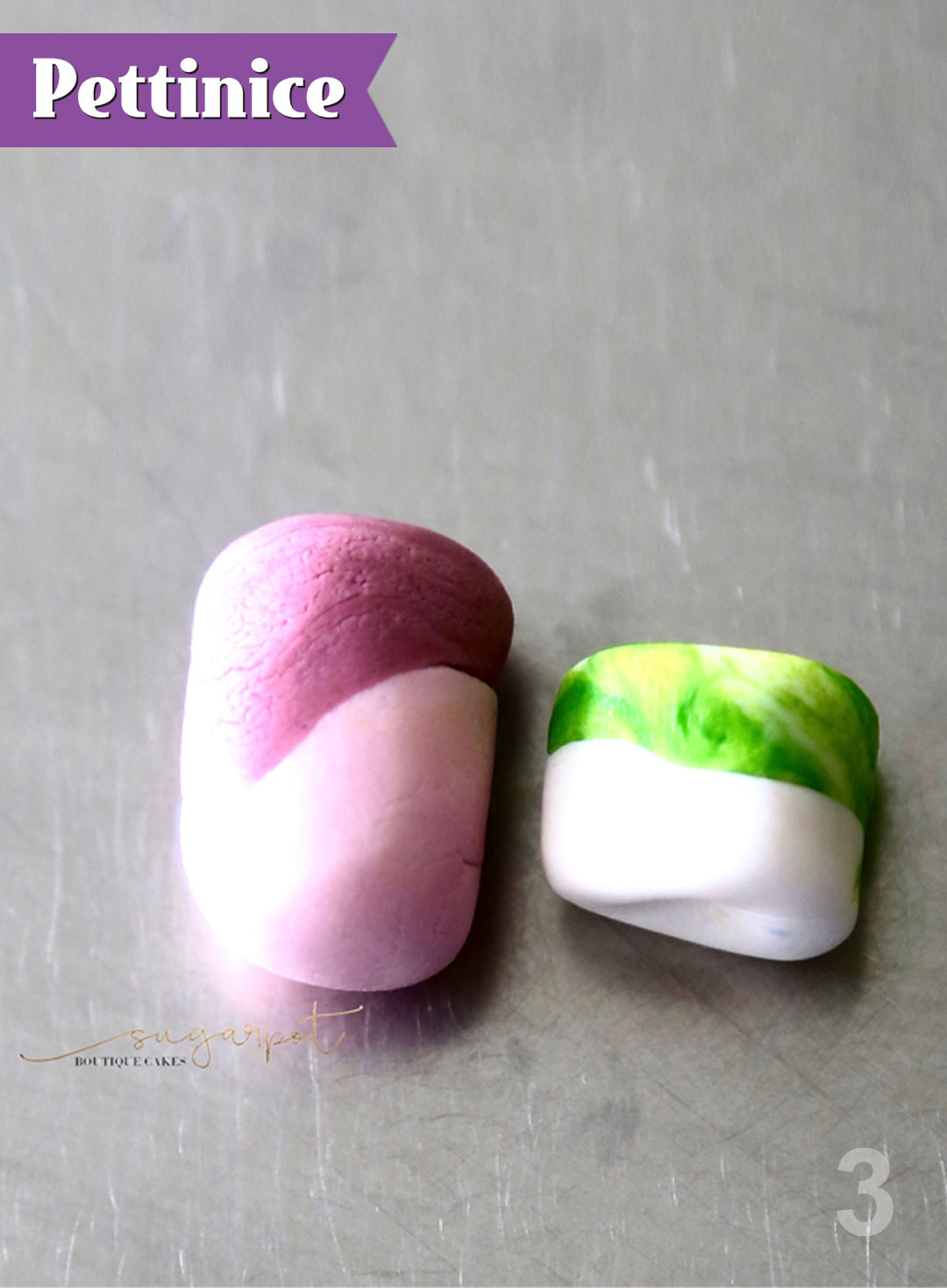 Step 3: Press the sets together to combine as shown.
The best part is how Pettinice retains colours and does not fade with time. For one of my showpieces, Pettinice held the colours so strong that even to this day, three years from the time it was created, the fondant is still vibrant and deep. -Priya Maclure, Sugarpot (Sydney, Australia)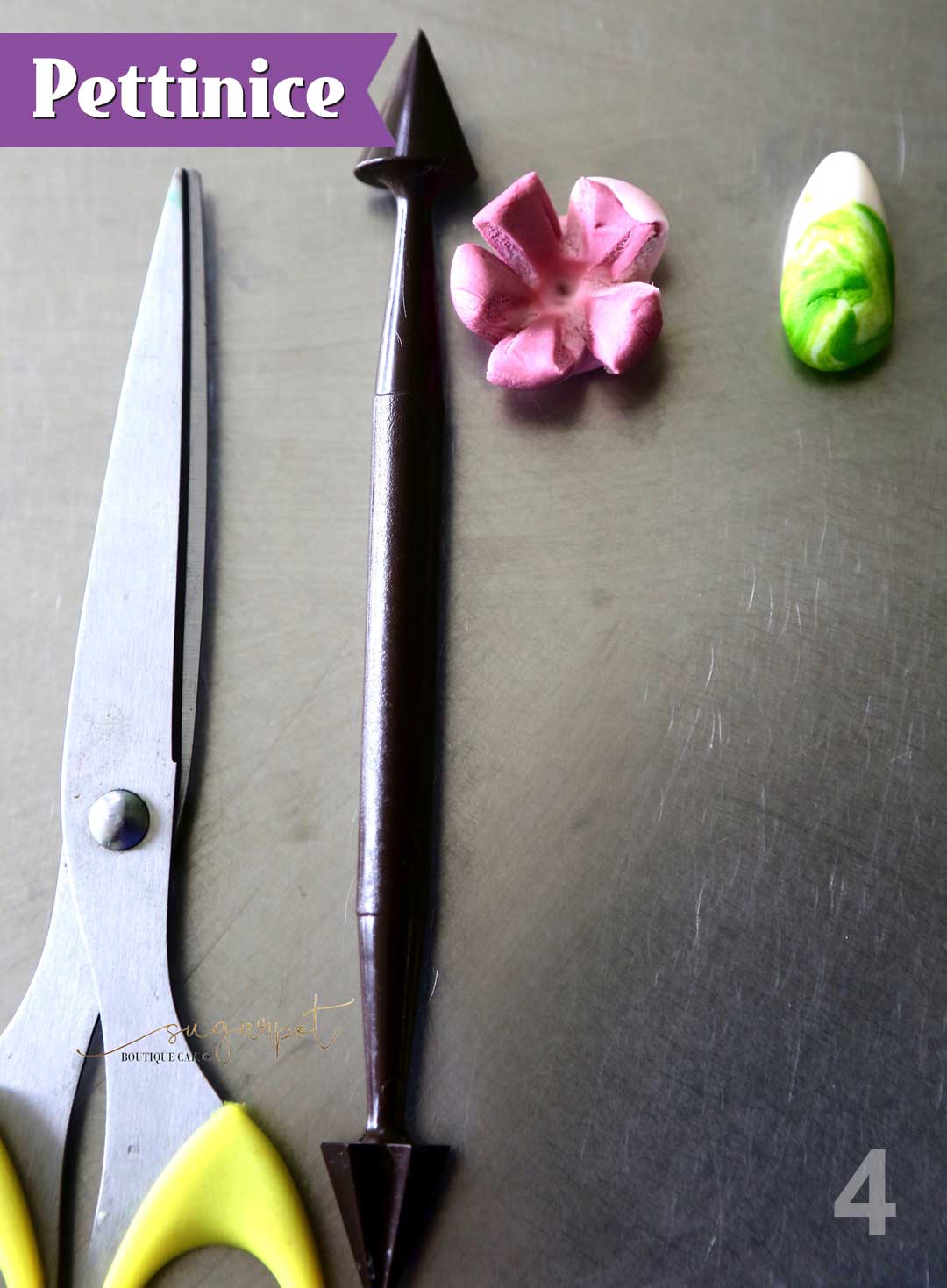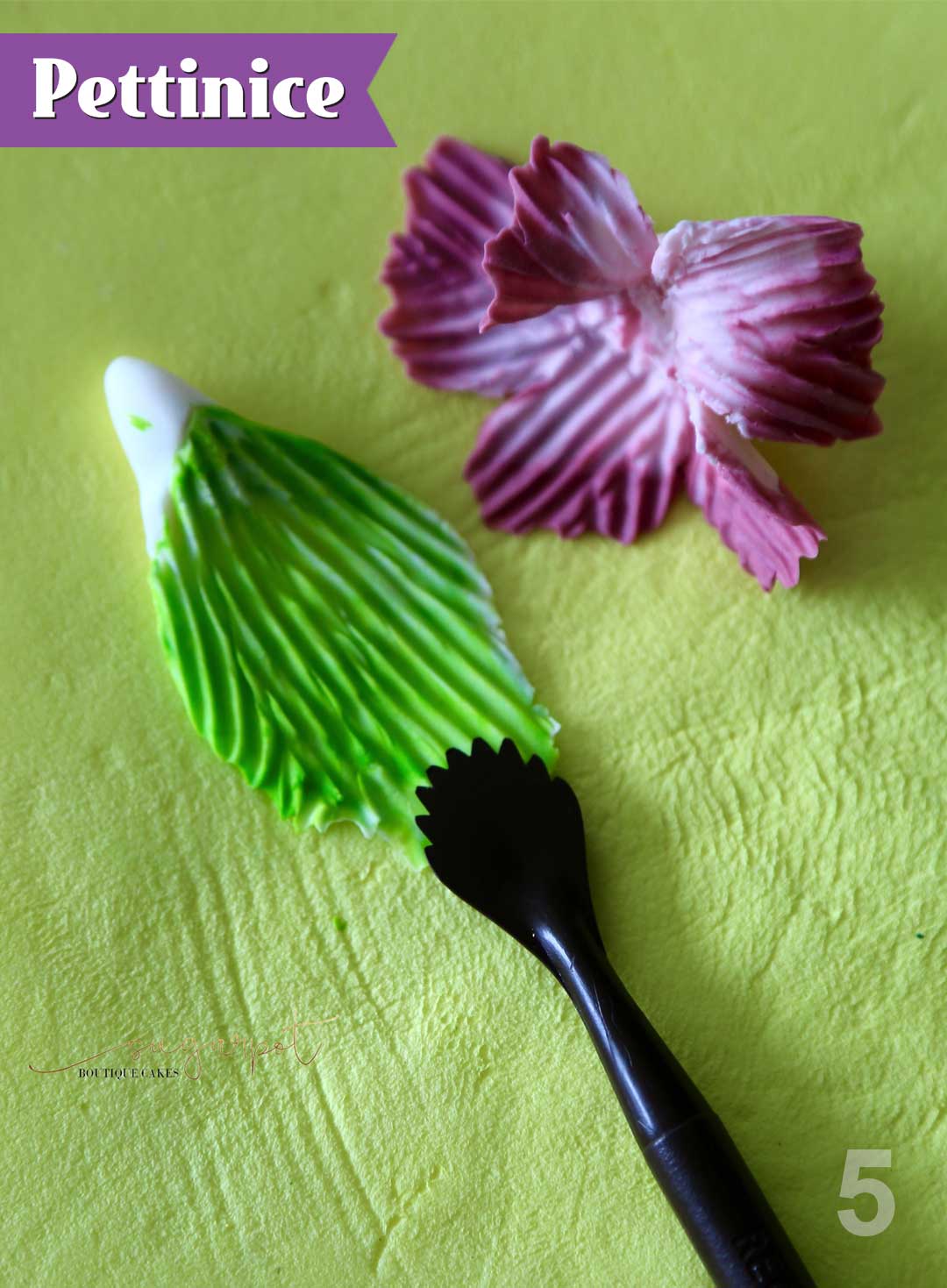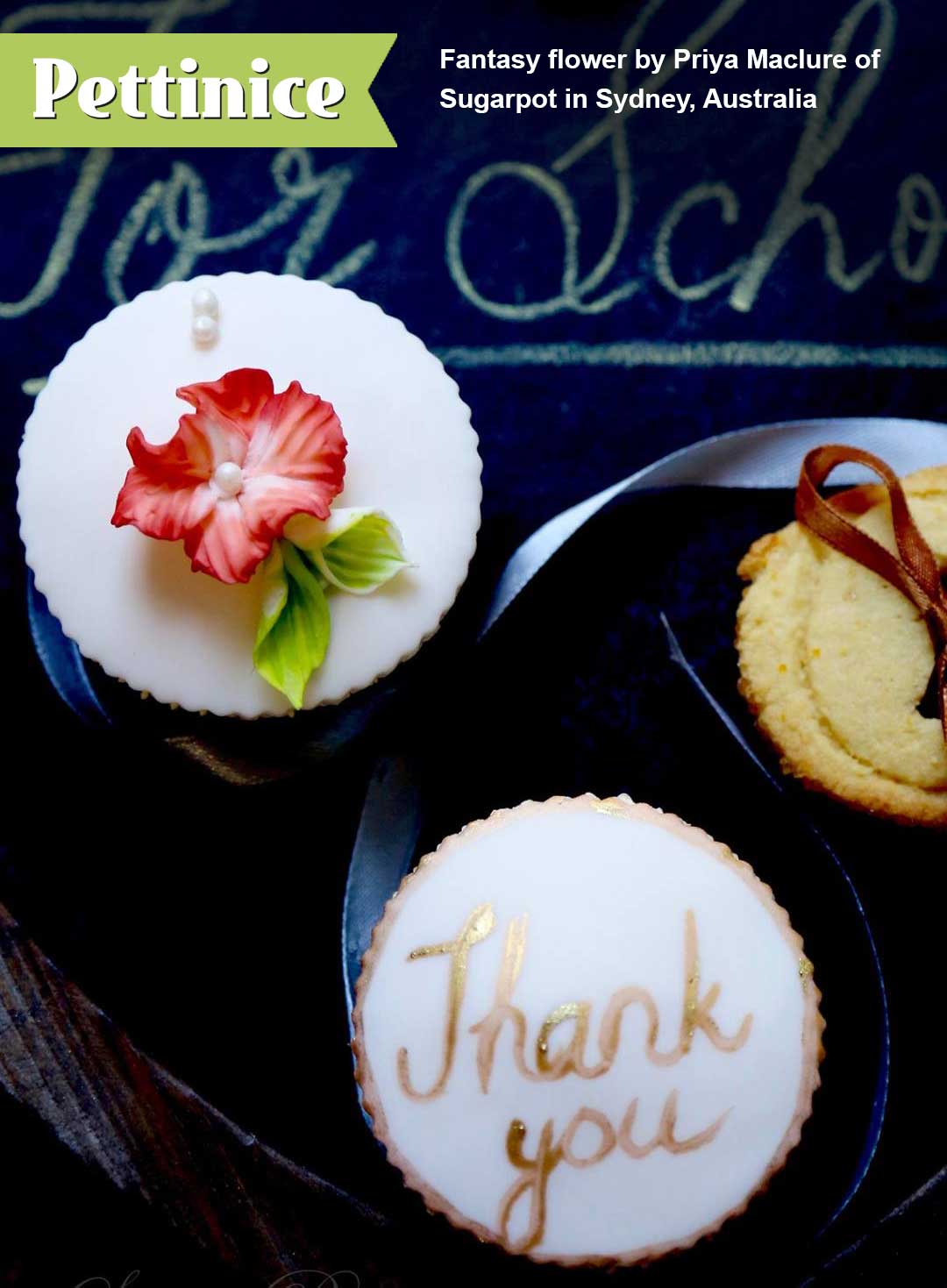 Inspiration
Priya created this bottom tier cake by piping.  However, you could use her tutorial with lots of leaf shapes and stick to the cake in a similar fashion.  Have fun!  xoxo