Meet Margie Carter, Pettinice Ambassador - Australia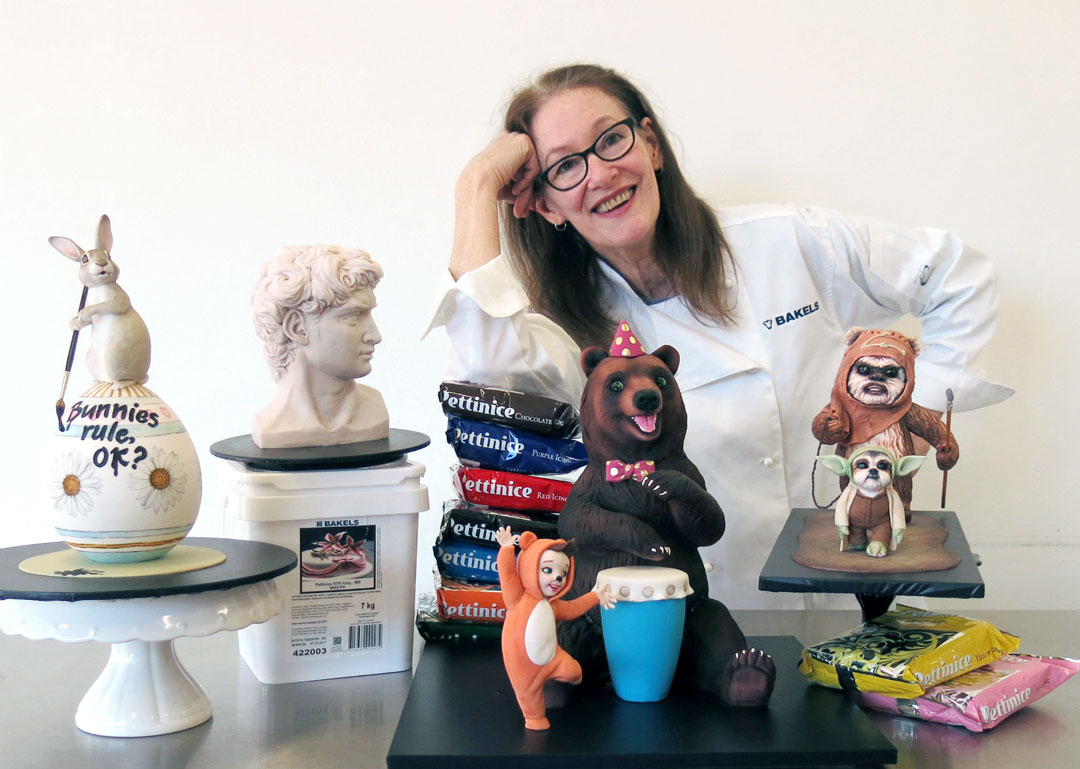 Margie is the Queen of Novelty Cakes and internationally renowned cake decorator with over 30 years experience in making, decorating and sculpting cakes.
Margie co-founded Planet Cake in Australia and after seven years of running a very successful boutique cake store, they decided to sell the business in 2003. She continued to assist the new owners of Planet Cake up until 2011 as artistic director and cake sculpting specialist. She also appeared in the Planet Cake TV Show.
Margie has been the creative inspiration behind several worldwide bestselling books and had designed cakes for celebrities and royalty. When not in her studio painting, she now works freelance as a decorator and teacher for various cake decorating schools, sharing her knowledge with cake decorators around Australia and beyond.
This year at the Australian Cake Decorating Network 2018 Industry Awards, Margie took out the 3D & Sculpted Cakes award and the Decorator of the Year over 10 years award. She also won the ACADA Australasian Cake Oscar Award for Sugarcraft Artist of the Year for 2018.