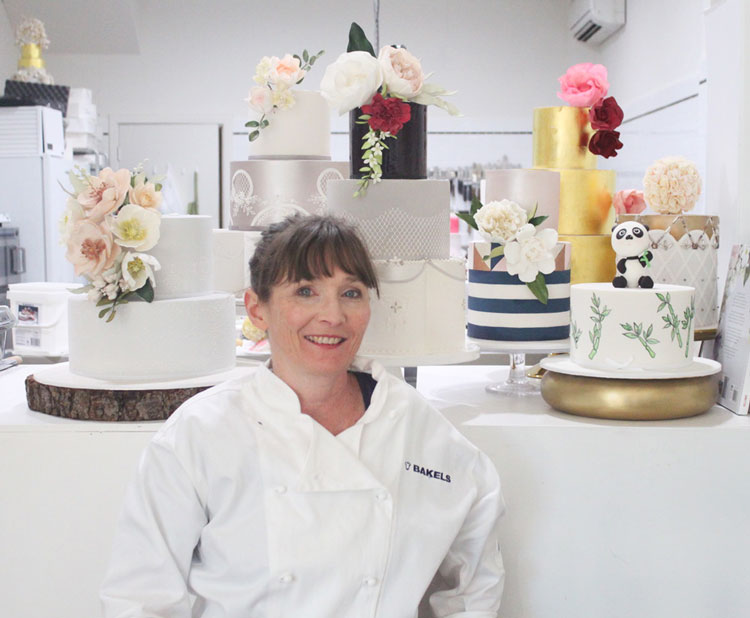 Faye has been a professional cake decorator for over 20 years. Her company, Faye Cahill Cake Design is based in Sydney, and recently passed the milestone of 11 years in business.
Faye is a wedding specialist and was named Wedding Cake Decorator of the year for 2015 at the International Cake Masters awards. She was also awarded Wedding cake decorator of the year for 2017 by The Australian Cake Decorating Network, and teacher of the year at the the 2018 ACADA Cake Awards.
Among the many thousands of cakes Faye has made over her career have been cakes for celebrities and high-profile events, film, TV, and advertisements. Faye's work has featured in many fashion and wedding magazines and blogs. Faye's design aesthetic pairs tailored, refined looks with fine detailing and stylised flowers. She has been sharing her craft through teaching and tutorials for almost 10 years and teaches efficient methods suitable for both commercial work and sugarcraft enthusiasts.
Teaching credits include guest teaching at schools in France, Spain, Germany, Indonesia, Malaysia, USA, UK, UAE, Dominican Republic, Peru, Argentina and Switzerland as well as private teaching in Bahamas and Thailand Faye's first book is "The Gilded Cake" released in October 2017. She has two online classes with Craftsy and several PDF tutorials.
She is a brand Ambassador for Bakels Pettinice fondant as well as Cakers Warehouse supply store. She has a range of products including edible lustres and sugarcraft stencils